Dyan Carolino
Dyan is a 25-year-old writer with a sense of humor…
You never think it will happen to you. But with 3 out of 100 Filipino women diagnosed with breast cancer every year, it's a distinct possibility, no matter how much you may want to deny it. And if it does, it will feel like you're in the eye of a hurricane, seeing the world around you fall apart. The treatment will sometimes seem worse than the cure, as the chemotherapy will leave you feeling ill all the time, your hair will fall out, and you'll lose weight. You may need to undergo a mastectomy, and it will feel like suddenly your body isn't your own. You go through an endless number of doctors, specialists, and treatments. You get thoughts on whether there's still life after cancer, and even after all you've been through, survival isn't guaranteed.
That's how scary breast cancer really is. It can change your life in so many ways—and for these five strong, beautiful women, it really did. Read their inspiring stories below.
1. Veck Arjona
Veck discovered she had stage-2 breast cancer through a routine checkup. After she learned the shocking news, she underwent a frozen section biopsy procedure and mastectomy in January 2008. She had six cycles of chemotherapy and took medication for five years. Then in January 2014, her transvaginal ultrasound showed a suspicious thickening of the uterine lining, so she decided to undergo a hysterectomy (removal of ovaries and uterus).
"My journey as a breast cancer survivor has taught me so many things in life," she said. "I realized that, indeed, health is wealth." According to Veck, she learned to slow down on the not-so-important things in life—instead, she focused on what matters most: her family, friends, her health, and her spiritual wellbeing.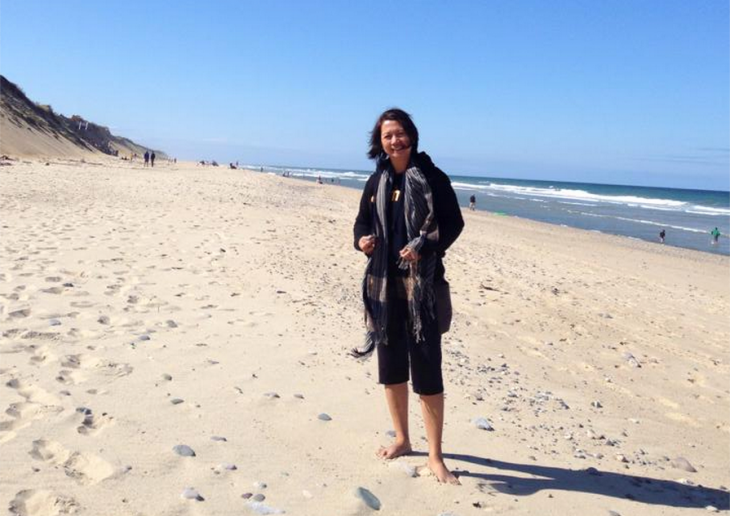 2. Lourdes Lontoc
More than 10 years ago, Lourdes, more commonly known as Mama Luds to her children and grandchildren, was diagnosed with breast cancer. "Meron na akong bukol noon sa ilalim ng left breast ko," she said, adding that she had a mastectomy and underwent chemotherapy for six months to make sure the disease didn't come back. "Hindi naman ako natakot na baka hindi ako maka-recover," she said. "Basta walang lungkot, walang takot. Dahil siguro sa dami ng prayers. Madaming nag-pray para sa akin."
Today, nine years after her battle with breast cancer, Mama Luds is happier than ever in the company of her four children and 13 grandchildren. Mama Luds advises those who are battling the dreaded cancer today to always follow their doctor's orders. "'Yung iba kasi, pag sinabihan na kailangan ng chemo, hindi nagpapa-chemo," she said. "Always pray din, at wag mawawalan ng pag-asa, dahil kung hindi mo lalakasan ang loob mo, wala ka."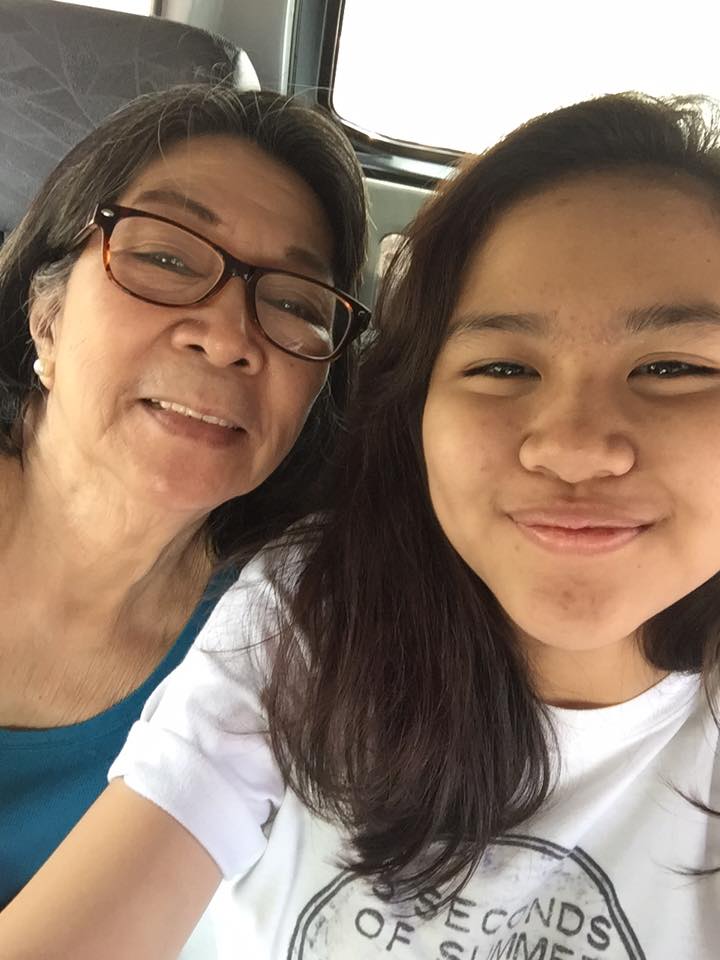 3. Isabel Sanchez
Isabel's battle started in 2007 when she was 43 years old. She was a factory worker in Korea then when she found out she had stage 3A breast cancer. She had chemotherapy and a mastectomy. "I wasn't depressed na wala na siya. Hindi ko inisip na, 'Ay wala na akong left breast.' Ang inisip ko, 'Ay wala na akong cancer,'" she said. "Tuwing tinatanong ako ng mga tao, 'Paano mo nakayanan yung mag-isa ka lang sa Korea tapos you had cancer?' Ang sagot ko lang lagi, 'kasi hindi ako pinabayaan ni God.'
"After I recovered, my life changed. I became more patient and more understanding. I stopped planning for life," she said.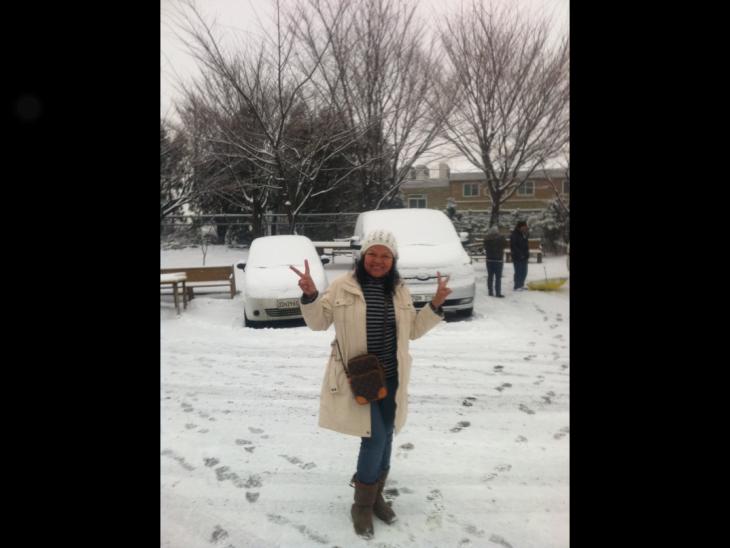 4. Evelyn Yoro
In 2007, Evelyn had a mammogram and breast ultrasound because of a lump on her right breast that was giving her intermittent pain and discomfort. Two days later, the results were out: Category Bi-Rads 5, which is highly suggestive for malignancy. On September 3 of that same year, Evelyn had a biopsy of the tumor, and the results showed that the tumor was indeed malignant. The verdict of her oncologist was Stage 2A breast cancer.
Eight days later, on September 11, she underwent a modified radical mastectomy. "I told myself, 'One tower down.' I intentionally chose 9/11 as the date of my operation. It reminded me of when the terrorists brought down the World Trade Center," she said. "Having this experience gave me a sense of empathy with those who are going through the same journey," she added. After her chemo, she joined Corridor of Hope—a cancer support group based in St. Luke's Medical Center in Quezon City. Today, she holds one of the highest positions in the organization, being its Vice President.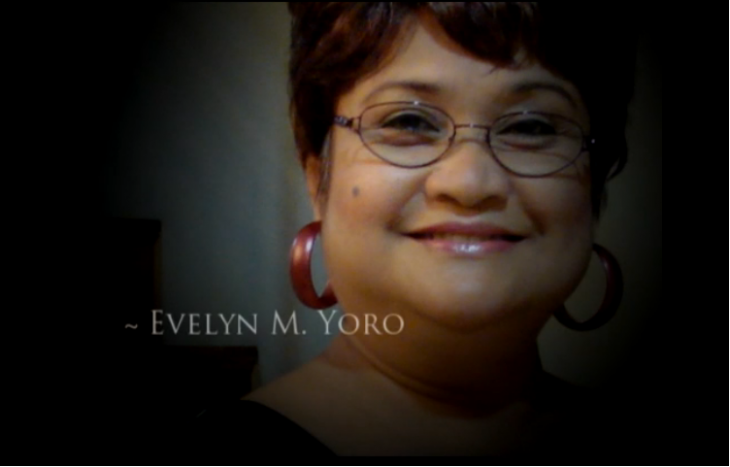 5. Lian Chua
Lian was initially diagnosed with Stage 2A breast cancer in March 2001. She underwent chemotherapy and hormonal therapy, and took meds—but she didn't stop working even as she went through treatment. Five years after, she experienced vaginal bleeding, which eventually led to a discovery of a polyp in her lining. She later on learned that the polyp could lead to cancer. Then she was diagnosed with Stage 1B uterine cancer and had a total hysterectomy in July of the same year.
Two years later, she felt like there was a fish bone in her throat, had it checked, and was surprised to find out that her right tonsil was inflamed. She was given antibiotics, which unfortunately didn't work. She underwent tests and learned that she had a Non-Hodgkin Lymphoma Diffuse Large B-Cell. It was her third cancer diagnosis in a 10-year period.
"I thought, 'This may be it,'" she said. "But now, after five years from my last treatment, I am still alive. I am a living witness that cancer can be cured. It is not a death sentence. There is life after cancer, and I'm proud to say I am a survivor!"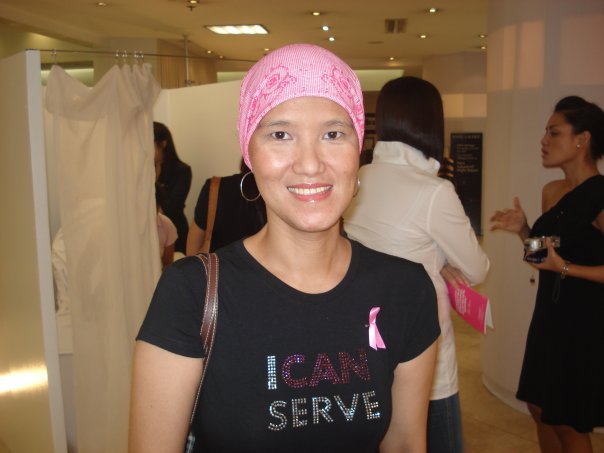 Only a few people talk about their experiences—how scary having breast cancer can be. The killer is still out there, and it's taking the lives of thousands of women in the Philippines each year. It brings along fear, insecurity, confusion, depression, grief, and anger, and being able to share it to the world is courageous beyond words.
These five women just did. But beyond that is their message: get checked, take immediate action, and never lose hope.
Are you a cancer survivor yourself? We'd love to hear your story. And if you know someone who may be battling the disease, share this story with them to spread a little hope around.
Dyan Carolino
Dyan is a 25-year-old writer with a sense of humor of a prepubescent male. On weekends, she hibernates.