It's easy to feel jaded about Philippine government and politics, with the corruption, never-ending dynasties, finger-pointing, and inefficiency, among other things not to be proud of. But amidst all this darkness are several stars that stand out. While they aren't perfect, they still inspire people with their hard work, principles, well-roundedness, and awesomeness as women and human beings in general. Read on for Filipina politicians we chose who we think have shown great leadership so far, and potential for greater things to come.
Rep. Leni Gerona-Robredo
Rep. Leni Robredo, the pretty lawyer widow of late Interior Secretary Jess Robredo and now congresswoman of the Third District of Camarines Sur, is surely making her late husband proud. Not only did she continue his legacy by being a public servant of the Bicol region, but Rep. Leni has taught and passed on her husband's principles of good governance ("Matino at mahusay"). She has also supported bills that emphasized transparency and accountability such as the Full Disclosure Bill that requires elected officials to disclose transactions, documents, etc. that are of public interest, as well as the Freedom of Information Bill.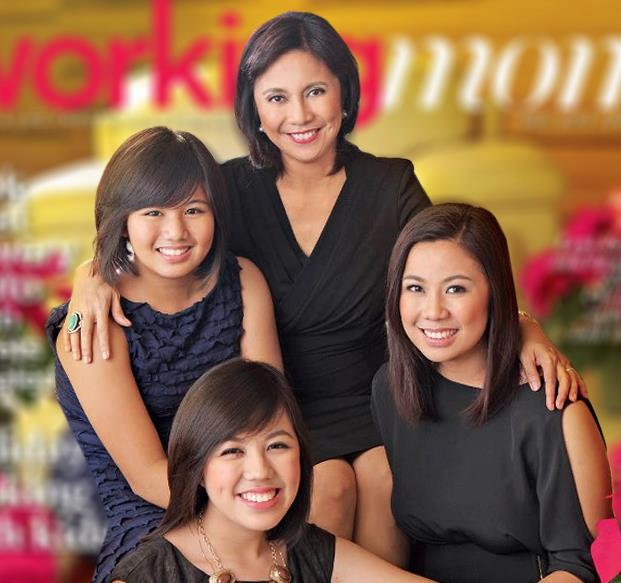 Rep. Leni is also a well-rounded person, being a family woman, and tending to her three daughters (she calls them her Powerpuff Girls) as much as she can. She is also known to be down-to-earth and humble, impressing others when a photo of her waiting for a Naga-bound bus at a Makati gas station went viral last year, showing that public officials are capable of taking public transport.
Sen. Grace Poe
Senator Grace Poe is another newbie politician that has made us women proud. Despite current issues she may face, the senator has a general track record for fairness and integrity, and possesses charisma, which has led to the clamor for her to run for president next year. A former chair of the MTRCB, Poe gave importance to intelligent viewing, as well as the implementation of age-appropriate TV and movie classification system when she held the post.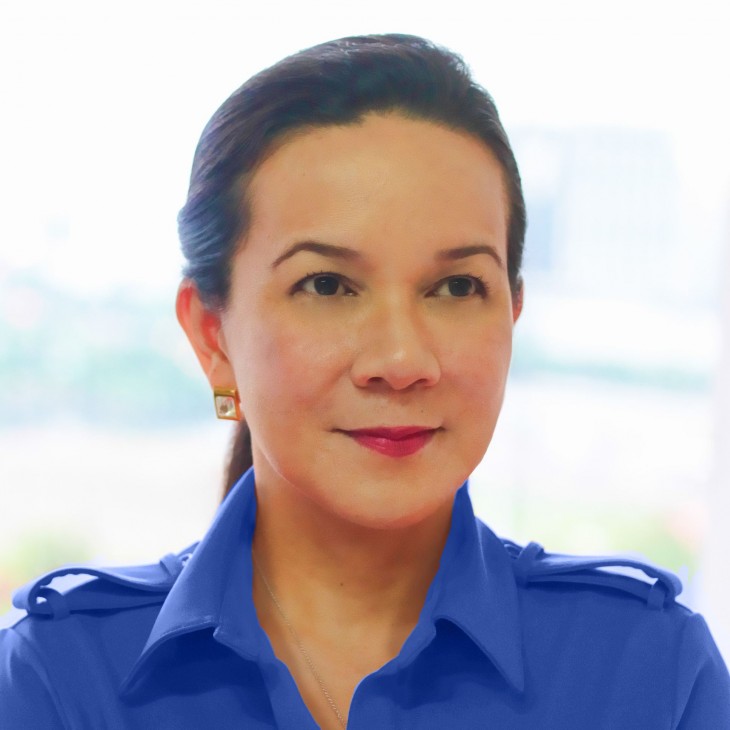 As senator, Poe has been known to be pro-poor, and has filed a bill that creates a standard lunch program for public school kids. This wife and mother possesses a down-to-earth charm. She endeared herself to the public last year when she tried the MRT for herself, taking note of what facilities needed to be improved and what the experience is like for millions of commuters every day.
Sen. Pia Cayetano
A scion of a political clan, Senator Pia Cayetano has championed women's rights, health, and education.  She has also made history as the youngest woman to be elected into the senate. As a diligent warrior for women's rights, this lawyer sponsored the Reproductive Health Bill (who can forget her euphoric hug with fellow senator, Miriam Defensor-Santiago, after the RH Bill was passed in 2012?). She also supports protection and preservation of the Philippines' "cultural and historical heritage for present and future generations."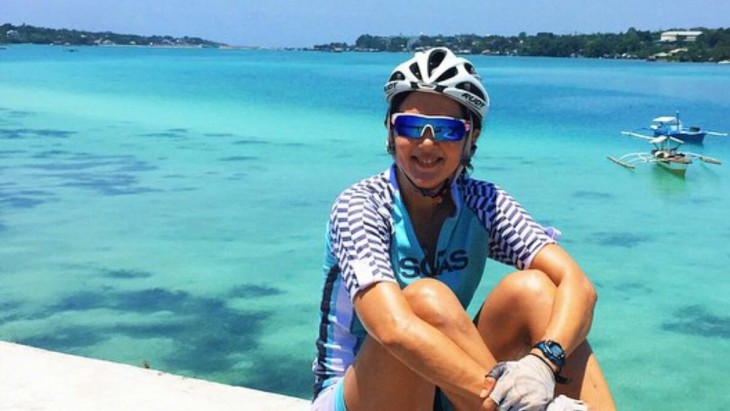 Another well-rounded, high-achieving woman, this senator is a single mom and a hard-core runner and marathoner (if you see her in races as that tall and pretty woman in running gear); in fact, she has advocacies for sports and fitness. Ironically, this sportswoman is also a food enthusiast. She loves cooking and experimenting with food and owns and manages the resto, Slice, in Bonifacio Global City.
[crp]
Sen. Miriam Defensor-Santiago
There are no words to describe Sen. Miriam Defensor-Santiago. The former presidentiable has always been one of the country's feistiest and controversial politicians, being famous for her lines that are a combo of intelligent, hilarious, and snarky. (She's the only public figure we know who can get away with lines like "Any idiot can run for president and possibly poll a certain number of votes among his fellow idiots," and still be respected and loved at the same time.) In fact, they've spawned memes and Facebook pages people just love reposting online. She has even come out with a book that displays her wit, titled Stupid Is Forever, which has become a national bestseller.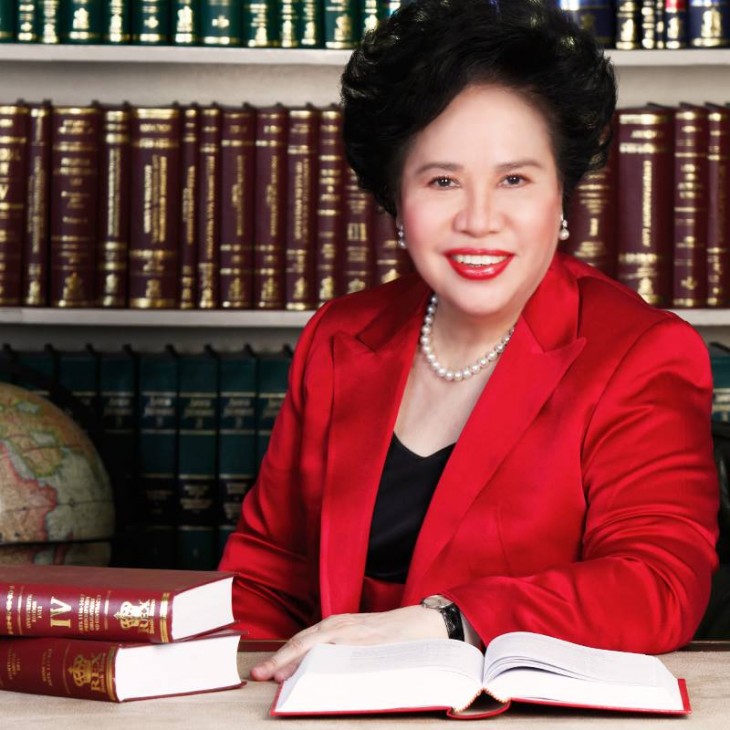 Being a super achiever, a summary of Sen. Miriam's long, long list of achievements can be found on her official website: "[She] holds an amazing record of excellence in all three branches of government–judicial, executive, and legislative. In the judicial branch, she has been presiding judge of the Regional Trial Court at Quezon City. In the executive branch, she has been immigration commissioner; and a cabinet member, as agrarian reform secretary. In the legislative branch, she has now been a senator for three terms."
Truly a fighter, she has been combating lung cancer since being diagnosed last year, but being hardworking, she has continued working and filing bills despite her condition. She has in fact, filed the highest number of bills and authored some of the most significant laws in the senate.
Secretary Leila De Lima
The current Secretary of the Department of Justice had us commending her for some of her accomplishments, such as making sure that former Pres. GMA didn't leave the country back in 2011; working on Mary Jane Veloso's reprieve; and making sure that child abuse isn't tolerated, such as in the case of the boy who was tied on a leash by his mom and whose photo went viral.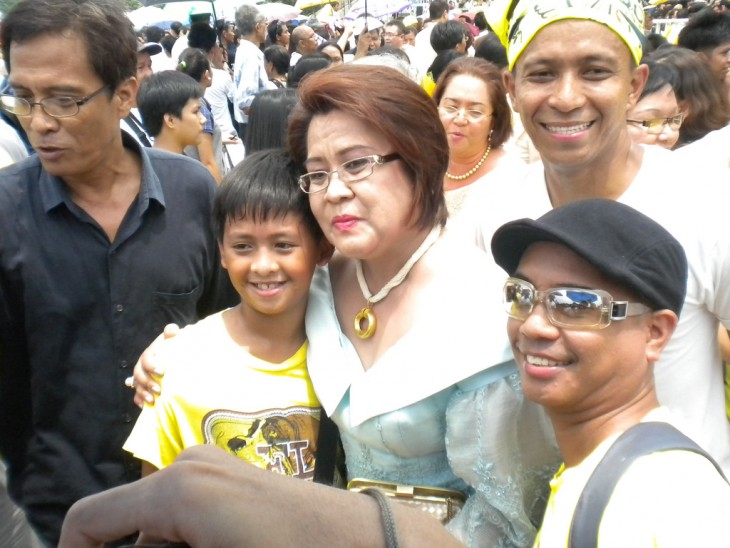 De Lima has served as chair of the Philippine Commission on Criminal Rights in the previous administration and was also an election lawyer. Born and raised in the humble city of Iriga, this Bicolana is also a mother of two sons, can cook a mean laing dish, and is a dog lover, having Labradors as pets.
But while these Pinay politicians occupy some of the highest government positions, we also see a lot of hardworking Pinays in local government units, in government offices, and more. So while we can and do rant about the corruption and inefficiency of our government, let's also not forget that there are those who are trying to make things better for us all.
Melissa G. Bagamasbad
Dark chocolate, dogs, and adventure are just some of Mel's passions. Aside from doing her best to live life to the full, she plans on writing her own fiction one day.