Nica Valdeavilla
Nica loves books, writing, and photography. She likes to discover…
Everybody loves Pinoy food. Aside from the fact that it's really delicious and native to our taste buds, it also happens to have a dash of history borrowed from or based on our ancestors' recipes. Behind every Pinoy specialty is a story of how Pinoys were able to adopt and then adapt recipes from our colonizers and past generations. In family reunions and gatherings, we'll often find one dish prepared by a loving lola or tita who had been taught to make it by her own parents or grandparents. And these types of dishes are the ones you'll find at Three Sisters' Restaurant.
One of the oldest restaurants in the now-trendy Kapitolyo area, the iconic Three Sisters' Restaurant of Pasig will definitely give you that sense of familiarity. The place where it is currently situated was an ancestral home turned restaurant. The ambience will make you feel right at home and the food recipes, which was handed from one generation to another, will satisfy anyone's craving for Filipino food!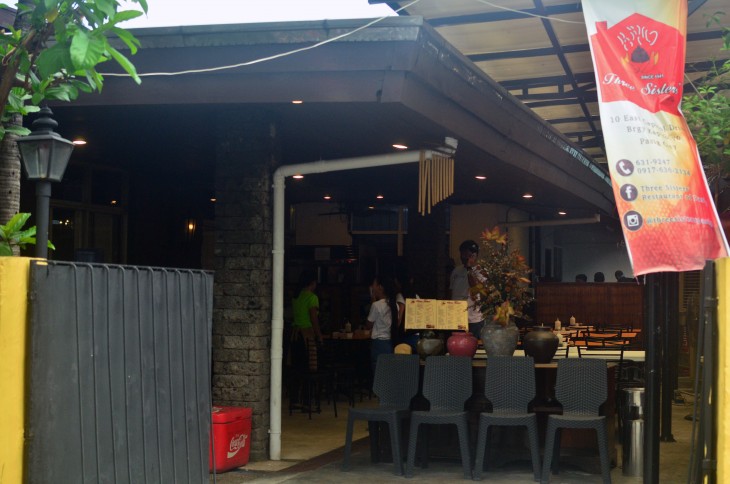 Three Sisters' Restaurant of Pasig was originally started by Lola Rosa Francisco in 1941 as a refreshment parlor in Poblacion, Pasig, for people visiting the memorial park and going to church. As it became more and more popular, people began to ask Lola Rosa to offer both food and drinks. So they decided to turn it into a restaurant. The name Three Sisters was taken from a radio jingle about a talcum powder that Lola Rosa loved to use. Currently located in Kapitolyo, the restaurant is now being managed by Lola Rosa's great-grandson Paul Pike, and his wife, Julia Pike.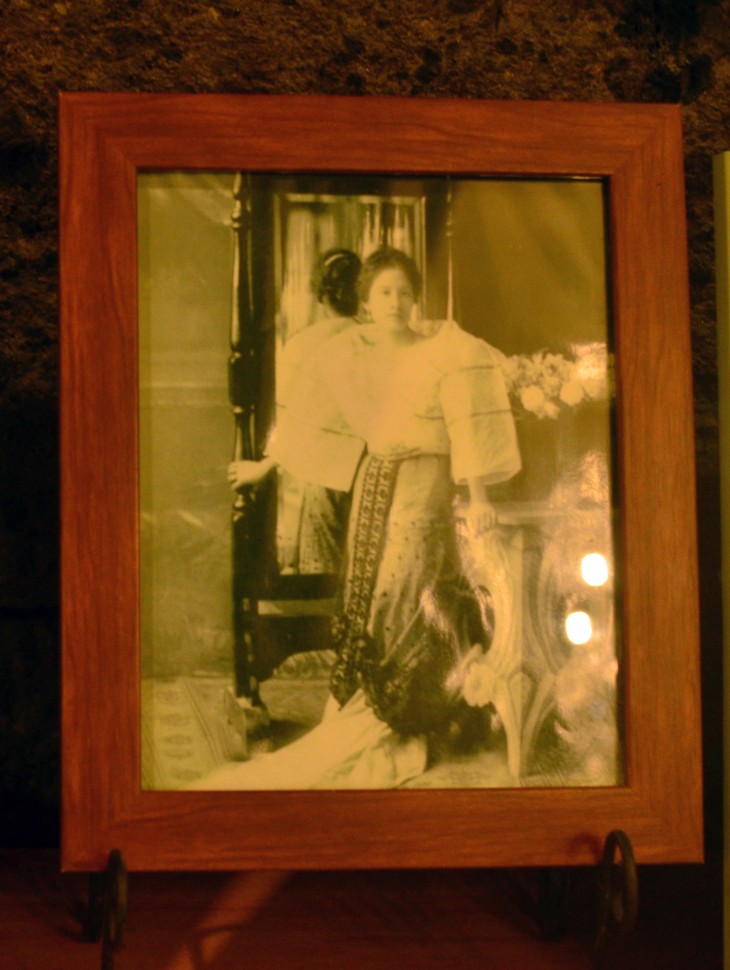 The simplicity of the place makes it homey and perfect for family lunches or dinners. The walls (made of bricks and wood), chandeliers, and antique style will remind you of generations past. Some of the wall displays in the restaurant even date back to the '70s.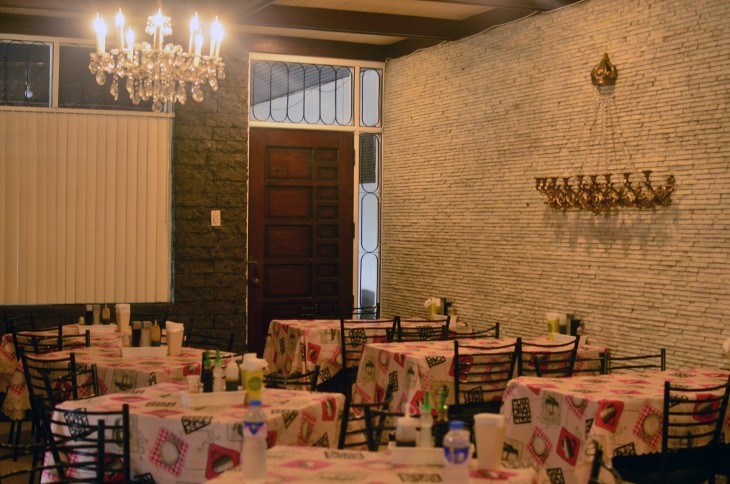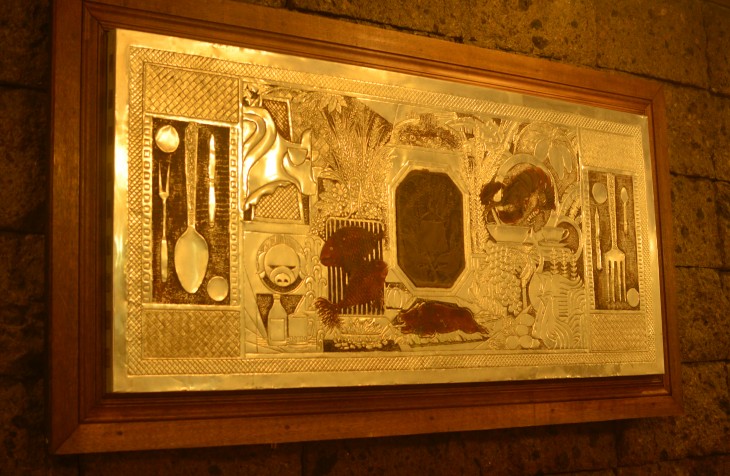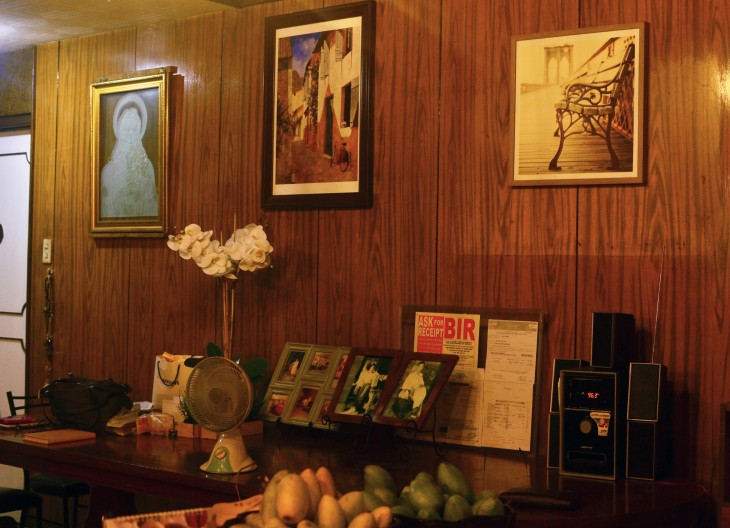 The food is just as good as the restaurant's rich history. Here are some of their best-selling dishes that will definitely make you come back for more.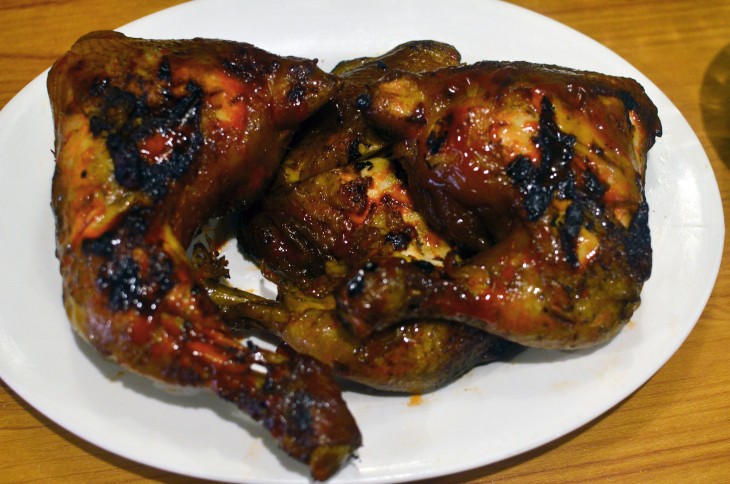 1. Chicken Barbecue, P125/serving
This is not your ordinary chicken barbecue. At first bite, you can taste the sweetness of the sauce, which lingers even in the meat itself. It was cooked in the perfect amount of heat, resulting in moist and tender meat.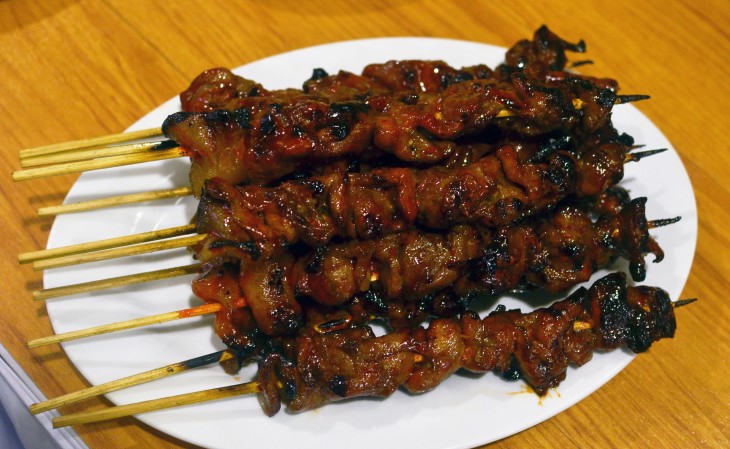 2. Pork Barbecue, P48/stick
We'd heard rumors that Three Sisters' has the best BBQ in town, and we're now convinced this is true. Their pork barbecue recipe was something Lola Rosa came up with way back when, and anyone who gets a bite of it will instantly want more. Just like the chicken barbecue, the meat is tender, moist and juicy. The pleasantly smoky skin is full of sweetness in every bite. Try dipping it in soy sauce with calamansi and chili for added flavor.
3. Kare-Kare Crispy Pata, P570/order
Who would've thought that the usual ox tail, pork hocks or calves feet in kare-kare can be replaced by deep fried crispy pata? What makes this delicacy special is you can eat it in anyway you want. You can either dip the crispy pata in the kare-kare sauce, or instead smother the sauce into the crispy pata. They serve shrimp paste (bagoong) or soy sauce with every order. Use either or both, whichever you prefer.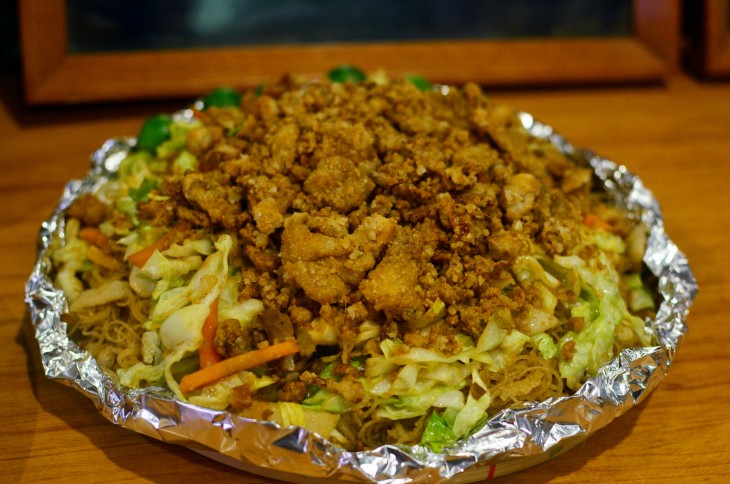 4. Pansit Bihon sa Bilao, P280-P1,440, depending on size
Of course, in every Pinoy celebration, there's always pansit! This is what they call the sinful Pansit Bihon (also a signature recipe of Lola Rosa's), topped by lots of bits of crunchy chicharon. You'll barely see the noodles from the generous amount of toppings when the dish is first served. The noodles are very fine and not dry. The crispness of the fresh vegetables add to the texture, alongside that chicharon.

5. Leche Flan, P70/serving
One of Three Sisters' best desserts is the all-time favorite leche flan. It's creamy and smooth, and each bite just melts in your mouth. Because of its addicting sweetness, you might find you'll be able to eat a llanera of this all on your own.
Three Sisters' also offers customers affordable group meals called Fiesta Barkada Meals, which are perfect for families and friends.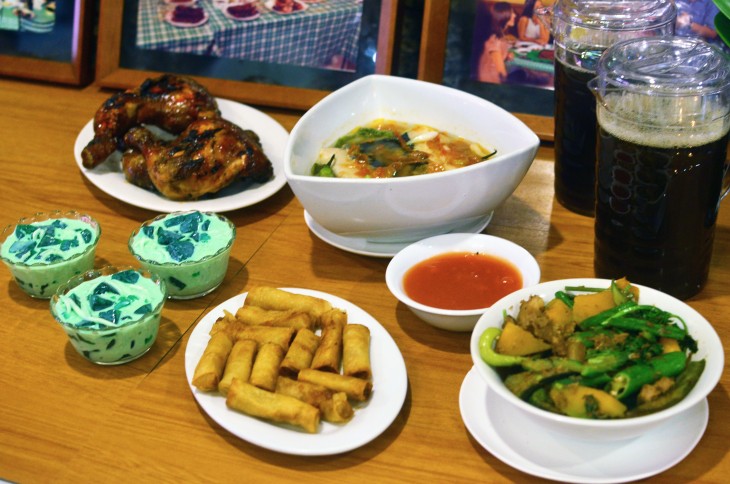 Pinoy Espesyal, P1,999
This includes Sinigang Bangus Belly, Lumpiang Shanghai, Chicken BBQ (3pcs), Pinakbet, Plain Rice (6 cups), Buco Pandan (3 pcs) and two pitchers of Pink Lemonade or Iced Tea.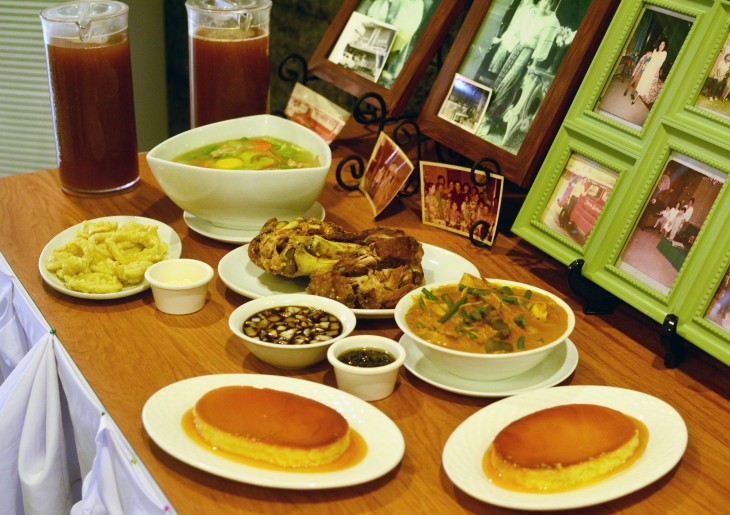 Sarap Pinoy, P1,399
This group meal includes Hototay Soup, Kare-Kareng Crispy Pata, Calamares, Plain Rice (6 cups), Leche Flan (2 pcs) and two pitchers of Iced Tea or Pink Lemonade.
Indeed, Three Sisters' Restaurant of Pasig is an ideal place where family heritage meets traditional Filipino cuisine. The restaurant is definitely a must-try for anyone who loves her country with her tummy! With great food and affordable prices, no wonder it's been a buzz among people who visit Kapitolyo.
Three Sisters' Restaurant of Pasig is located at 10 East Capitol Drive Brgy. Kapitolyo, Pasig City. They are open from 10AM to 10PM on Mondays through Thursdays and 10AM to 11PM on Fridays, Saturdays, and Sundays. For more information on this restaurant, you may visit their Facebook page or call (02) 631-9247.
Nica Valdeavilla
Nica loves books, writing, and photography. She likes to discover new dishes, places and try a lot of things. She dreams of having her own business but her grandest dream is to travel the world.