It's easy to say you're going to get fit. Getting it done? That's another thing altogether. But the seven participants of Freego's 7 Ways to Sexy 40-Day Fitness Challenge not only did it—they shocked their coaches, including foodie and blogger Erwan Heussaff, by losing pounds and body fat percentages in the double digits in six weeks!
Final winner Jom Garcia, who lost a total of 13 pounds and 4 inches off her waist over the 40-day period, summed it up for everyone: "I'm entering my 30s happier and stronger, thanks to this challenge."
We asked this sexy lady to share her get-healthy tips for Modern Filipinas, and she was more than happy to share. Scroll down for photos of Jom's before and after photos and for her advice on healthy living.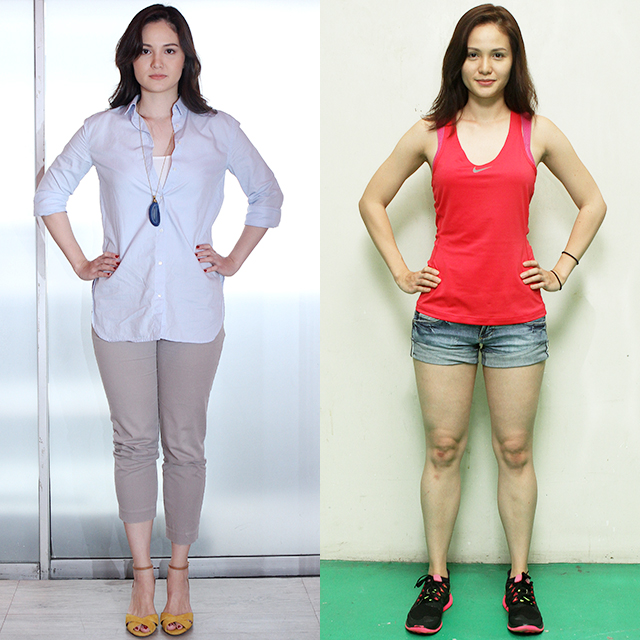 1. Stay active every day.
"Being fit need not be expensive. You can always run anywhere for free. You can switch it up by trying out something else like swimming, biking, yoga, Zumba, or trying out a new sport. There are so many alternatives."
2. Work out and make it a habit.
"I look forward to it every afternoon because it de-stresses me. It's a chance for me to zone out from my everyday busy life."
3. Eat healthy and clean, and watch your portions.
"Listen to your body. Don't let it starve, and don't overstuff it. Just eat right, and you'll have enough energy to fuel your entire day. It's really just basic math: balance your input (what you eat) against your output (how much you burn)."
4. Don't ever stop, just keep going.
"Yup, there will be days when it will get tough and you'll feel like giving up. This usually kicks in during the first few weeks of starting. But why stop? Just keep going and eventually your body will be craving for it."
5. Always have your end goal in mind.
"Our fit-spirations will always be there to inspire us, not to obsess on having exactly the same results. We all have different body frames/types so we will naturally never look the same. Just use their motivation and success stories to fuel your own."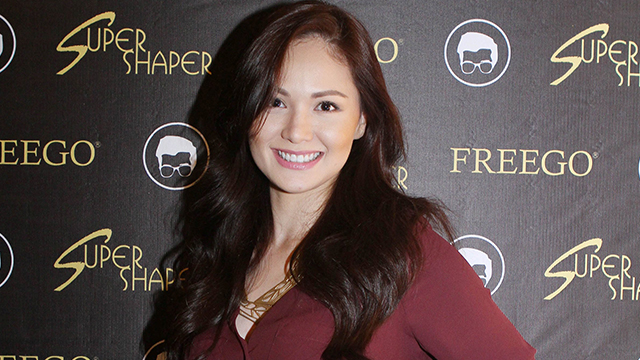 For more on the Freego 40-Day Fitness Challenge, read "Erwan Heussaff: Sexiness Boils Down to Confidence." Follow ModernFilipina.ph for more tips from Erwan and more from the seven participants in this challenge.
Liana Smith Bautista
Liana Smith Bautista is an article writer, web content manager, manuscript copy editor, and blogger—and she thinks it's awesome that she earns her living marketing on her love for the written word.