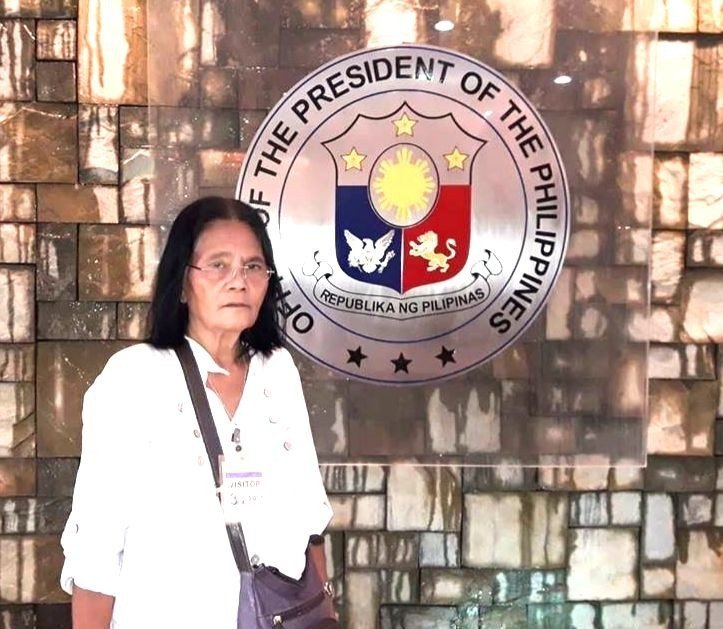 Wearing a red Filipiniana gown, Lydia Calipos walked up to the stage to receive her trophy as one of this year's Sampung Ulirang Nakatatanda awardees. Lydia, 71, has dedicated most of her life in community service as an organizer and health worker, advocating for reasonable housing, higher wages, and better health for the urban poor.
After more than 40 years in service, she was finally recognized for her work.
But getting awards has not been a priority for Lydia, or Nanay Lydia, as her community members fondly call her.
In an interview with Modern Filipina, Nanay Lydia shared how she felt anxious wearing a long gown to the recently held awarding ceremony of Coalition of Services of the Elderly, Inc. (COSE). After all, she's used to wearing simple clothes when doing community work and going out to the streets to join rallies.
The Wins and Losses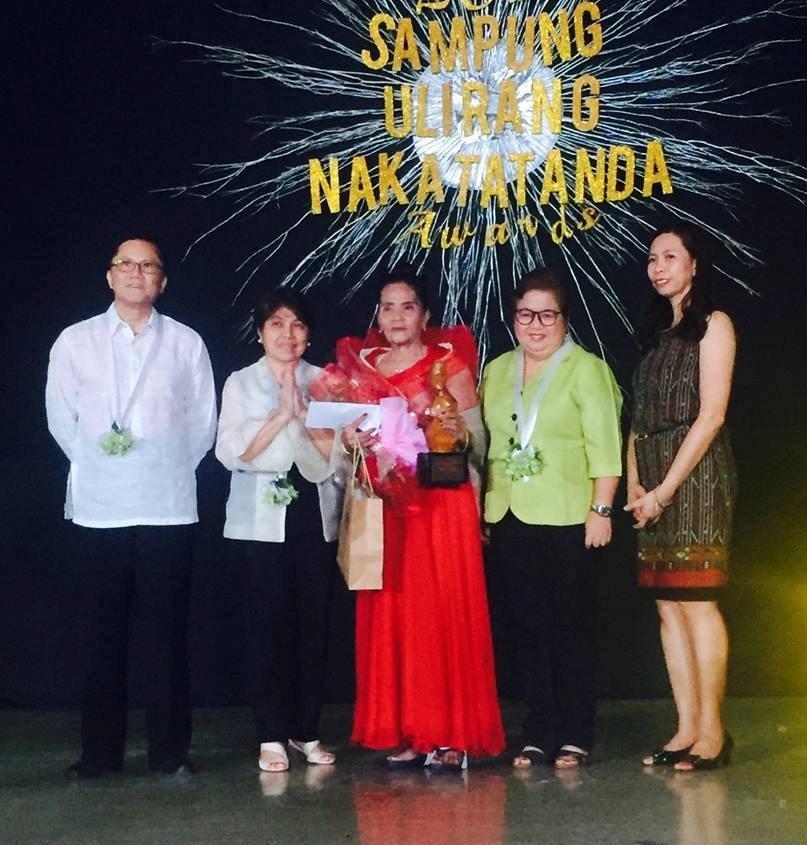 Nanay Lydia's lifelong career in community service started in the 1970s. As a health worker, she would go around the communities in Tondo, including those in Smokey Mountain where she used to live, to conduct feeding programs for the kids and bring health awareness to the family behind every door she'd knock. As she met more people and listened to their daily struggles, she realized she had to do more for the community.
She eventually joined Zone One Tondo Organization (ZOTO). She began organizing community actions to fight for better housing and other basic services. "Nakita ko talaga. 'Yung mga bahay sa amin noon, marami ang walang banyo.  'Yung tulugan at lutuan nasa isa [isang lugar] lang," Nanay Lydia shared.
After years of rallying and going back and forth to government offices, Nanay Lydia and her family, along with 800 other families from Smokey Mountain, were relocated and given their own houses in Bagong Silang, Caloocan. Her work did not stop there, though. There was no potable water, electricity, and other basic services available when the families first arrived at the relocation area.
Nanay Lydia continued leading initiatives to make their new neighborhood livable. She also organized and established community-based programs, such as bigasan ng bayan and community daycare center. Now, the relocation area is somewhat thriving, despite the many challenges Nanay Lydia and the rest of the community had to tackle in the past.
Staying Active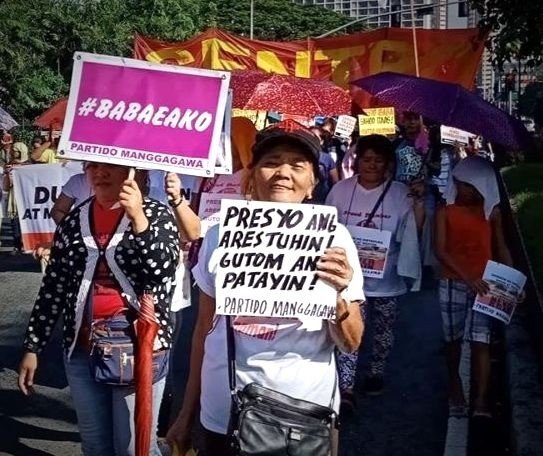 After decades of putting others before herself, Nanay Lydia deserves to enjoy her senior years. But she continues to be selfless even today at age 71.
She is part of the National Council of Leaders of ZOTO and Partido Manggagawa. She continues to empower the marginalized by educating them about their rights and organizing them to make their voice heard on issues that directly affect them, including employee regularization, RH Bill, TRAIN law, price inflation, urban housing, and human rights violations.
Nanay Lydia's unyielding desire to make this world a better place for the urban poor was best depicted during her acceptance speech at the Sampung Ulirang Nakatatanda awarding ceremony. She ended her speech saying, "Hindi tayo titigil para sa kapakanan ng mga mahihirap . . . Hindi tayo titigil handa't hindi natin ipanalo ang mga problema ng community."
Before I ended my interview with Nanay Lydia, she asked me a question. "Ma'am, sa dami naming awardees, nagtataka po ako, bakit ako po ang napili ninyong interview-in?"
I couldn't help but smile. Even with the award she received, Nanay Lydia is still humble to recognize that she has done incredible things for others — and that makes her a definite Lola Lodi.
Berna Sastrillo
She's a web content writer, a playwright, and the author of the children's novel, Detective Boys of Masangkay: Ang Mangkukulam.