There are characters that make you want to fall in love over and over again, and then there are characters who make you fear the day you fall in love and break your heart. Here's a list of our top 10 heartbreakers on film.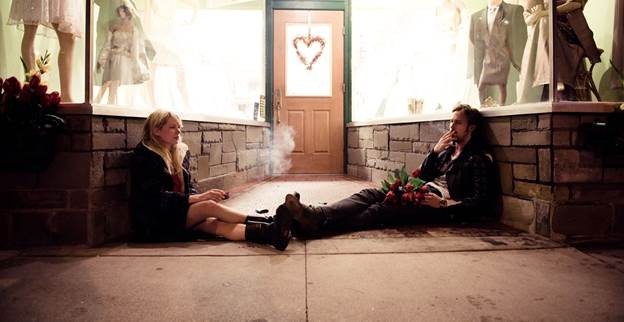 1. Dave in Begin Again (2013)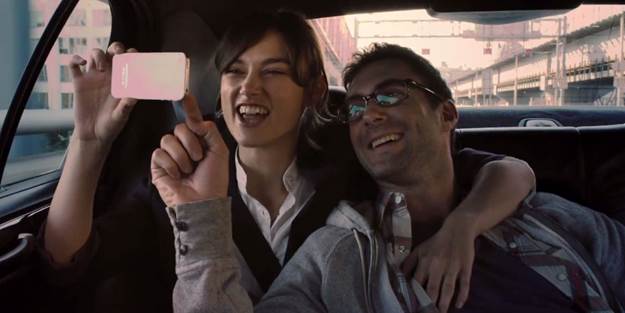 Dave (played by Adam Levine) is a musician who began as a dorky and bespectacled hipster who was devoted to his girlfriend, Greta (played by Keira Knightley). He eventually made it big in the music industry, but he ended up having an affair with a girl in the music agency he works for. He could've been the perfect boyfriend–he even had us with their adorable relationship with Greta in the beginning–but he broke us hard when he wrote a song about another girl and even made Greta listen to it. Jerk.
2. Jesse in Celeste and Jesse Forever (2012)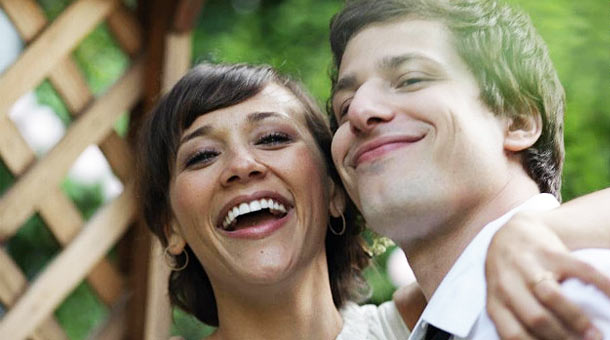 Celeste (played by Rashida Jones) and Jesse (played by Adam Sandberg) seem to have the perfect relationship: the kind that blossomed early and has a strong foundation. They started out as best buds and high school sweethearts before tying the knot. Unfortunately, the two started to drift apart and decide to call it quits. They agree to divorce but remain good friends, which makes things confusing. Jesse caused a million crying jags in the movie's last scene, as he and Celeste finally decide that it's time for them to move on.
3. Dean in Blue Valentine (2010)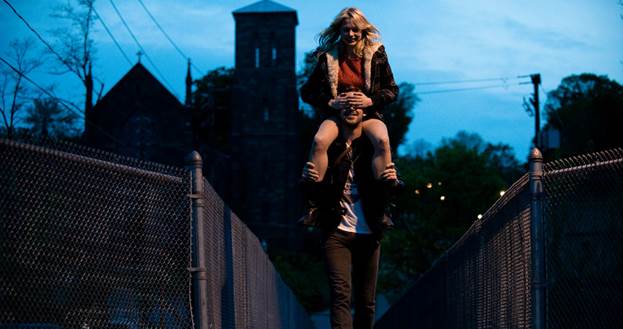 Blue Valentine is a heartbreaking film that honestly portrays the beginning and end of a relationship. Dean (played by Ryan Gosling) starts out as a charming guy with a ukulele and a boyish smile, who ends up marrying the woman he loves. But in the end, we find out that he's a miserable man who ends up hurting the one he loves.
4. Tom in 500 Days of Summer (2009)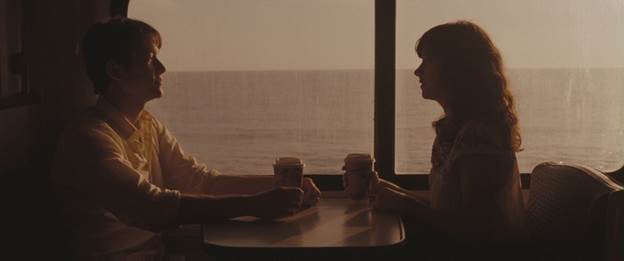 Tom (played by Joseph Gordon-Levitt) is the quintessential unassuming and quirky heartbreaker who's too hardwired to find the perfect love. He falls madly in love with Summer, but he's too focused on falling in love that he fails to see the cracks in their relationship. In the end, we see Tom lose his grip on reality and love, but we're glad he eventually turned out OK.
5. Mr. Big in Sex and the City (2008)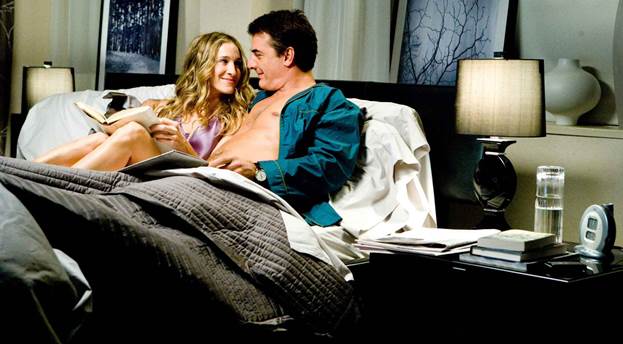 Mr. Big (played by Chris Noth) is rich, gorgeous, rich, kind, understanding, and well, rich. He might have bought Carrie a penthouse and built her an amazing closet, but he couldn't even get out of the car during their wedding day. He might have gotten back together with Carrie in the end, but a man who ditches you on your wedding just like that certainly has serious issues.
6. Joel in Eternal Sunshine of the Spotless Mind (2004)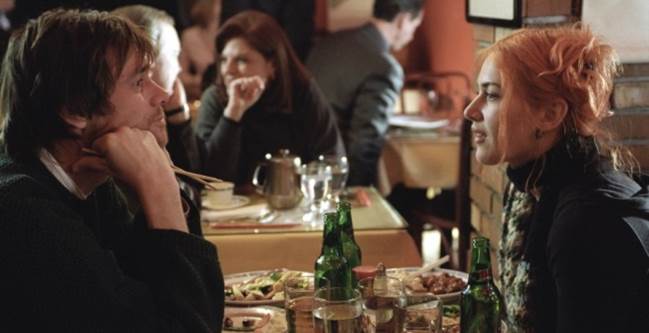 Joel (played by Jim Carrey) is not just a heartbreaker; he's the kind of person who makes you lose all faith in the human concept of love (and memory). He's fiercely in love with Clem, but he eventually goes into a procedure to have memories of her erased. But when we see Joel flailing around wanting to save small memories of Clem, we feel a little hopeful, but a little sadder, too.
7. Troy in Reality Bites (1994)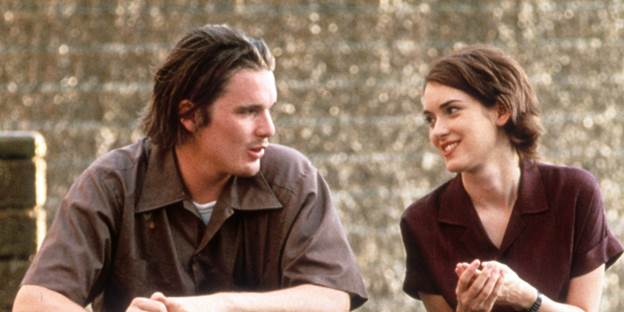 Boys who are brooding, condescending, and hot are type-A danger. Troy (played by Ethan Hawke) in Reality Bites is all three, and probably more, if you add the cigarettes and the existential crisis. He's the type that's too easy to fall in love with, but also the type to leave first. He will break your heart and make you ugly cry, until he comes waltzing back in. And you take him back.
8. Michael in My Best Friend's Wedding (1997)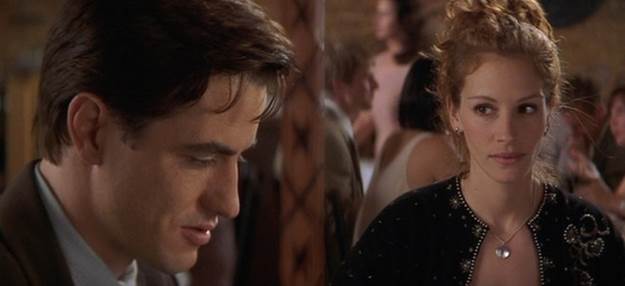 Best friends Michael (played by Dermot Mulroney) and Julianne (played by Julia Roberts) promised to end up together if they end up unmarried by 28, but  literally a few days before they turn 28, Michael marries a girl he just met. Julianne gets a broken heart and the maid of honor role. We're angry at Michael for being a jerk, at Julianne for assuming too much, and for both of them being resigned to the situation. Basically, we're angry because there's too much feelings. And for Michael choosing the other (who's maybe the right) girl.
9. Blane in Pretty in Pink (1986)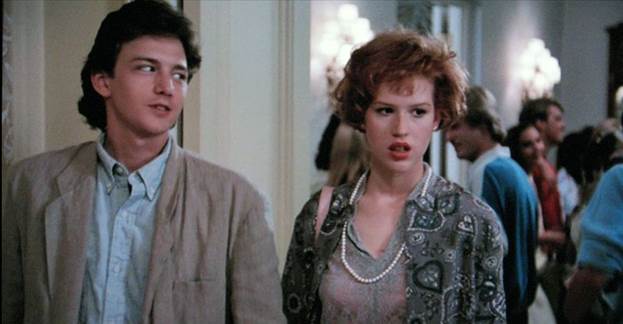 Even if he and Andie (played by Molly Ringwald) eventually got together in the end, Blane (played by Andrew McCarthy) had several major jerk moments in this film, which is why we love-hate him. Remember that scene before prom? Blane, too easily pressured by his friend Steff, distances himself from Andie and claims he's already asked somebody else for the prom. This makes Andie feel like an idiot for falling for a jerk like Blane. Seriously, if somebody wrecked our prom just like that, we'd feel the same way, too.
10. Jake in Sixteen Candles (1984)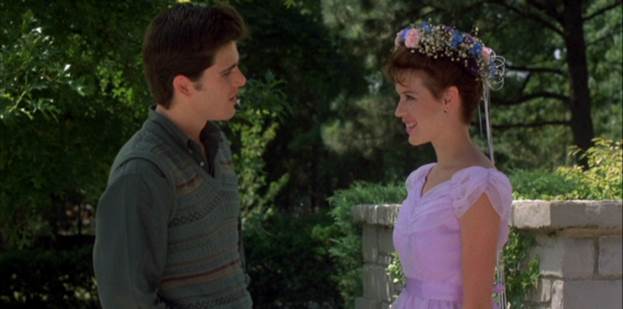 Jake (played by Michael Schoeffling) in Sixteen Candles is on this list because he has all the attributes of a certified heartbreaker: the looks, the charm, the killer hair pouf, the good boy cardigan, and a flashy car to boot. Okay, now, why is he a heartbreaker again? He was genuinely good to Samantha (played by Molly Ringwald). Well, Jake broke our hearts because… he fell in love with Samantha, and not us. Cue: ugly tears.
Isabelle Sierra
Isabelle Sierra is a small lady working in a big city. She likes making references to popular culture, cutting her own hair and dreaming about alternate universes.