Justine Lubag
Justine is a Slytherin who loves cosplay, horror fiction, and…
[video src="https://www.facebook.com/FoodTray2Go/posts/490979751597358:0"]
It's week 2 of the Enhanced Community Quarantine in Luzon. In an effort to lower the risk of transmission of the Covid-19 virus, President Rodrigo Duterte has placed Luzon in an enhanced community quarantine.
Part of this quarantine involves suspending nearly all work except essential businesses, suspending public transportation, and strongly urging people not to leave their homes except for essentials, like buying food.
If you're one of the privileged ones who can stay at home, have a private car/live near a grocery store /could afford to stock up before the quarantine, and either have an employer who'll continue to pay you even if you're not working or are working from home during the entire quarantine, then you may be looking for some things to do at home.
My work from home setting takes up a huge chunk of my week, but I've found that time moves a lot slower when you're stuck at home and your outside view is limited to the houses along your street. So if you're looking for ways to keep you entertained or productive for the next three weeks or so, here's what you can do.
Host a Netflix Party While Maintaining Social Distance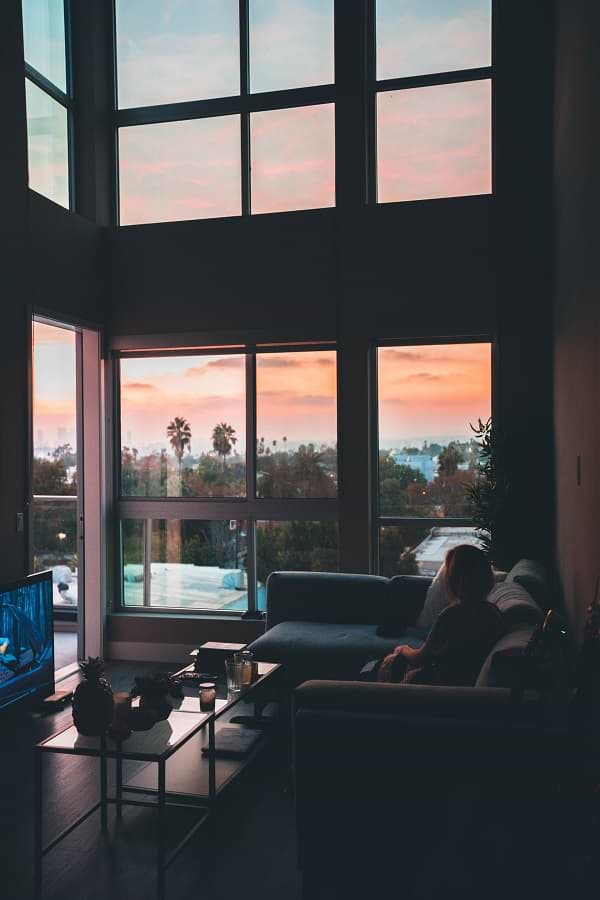 Is social distancing keeping you away from your friends and loved ones? If you think watching shows like "Crash Landing on You," "Money Heist," or the latest murder documentary is a lot more fun with your friends heckling the protagonist's choices, try watching your shows together on Netflix Party.
Netflix Party is a Google Chrome extension that allows you to stream Netflix in-sync with your friends. That means when one of your friends pauses the video from their device, it pauses for everyone. There's also a chat window, so you can see your friends' comments while you watch.
To start a Netflix Party, all of you should have Google Chrome on your desktops or laptop with the Netflix Party extension installed. At least one of you should have a Netflix account for this to work. The one with the Netflix account will open a video, select the "NP" icon on the toolbar, then click "Start Party." You'll be given a URL to share with your friends to access the party.
Binge on Filipino Films for Free on YouTube
If you don't have a Netflix account but still want to binge-watch, why not go local? You can now legally watch Filipino films on YouTube because some Filipino filmmakers have uploaded their films on YouTube for free viewing.
Watch films produced by TBA Studios ("Bliss," "Gayuma," "Dormitoryo"), Cinema One ("Red," "Six Degrees of Separation," "Shift"), and Kip Oebanda's "Bar Boys," which is the perfect film to watch if you're thinking about becoming a lawyer especially in these difficult times.
YouTube also has a wide array of Filipino movies you can buy or rent. Rent prices are P180 for Standard Definition and P220 for High Definition, and buy prices are P550 for SD and P720 for HD. Given these prices, though, if you can find the movies on Netflix or iFlix, it's more practical to pay for the streaming site rather than pay for one movie.
Become Emotionally Invested in Marble Runs
Ever since the increase of coronavirus cases in the Philippines, nearly all local sports leagues have been forced to cancel their events or put it on indefinite hold. My dad copes with this by watching volleyball and basketball re-runs on TV.
I cope with this by finding a new sport to watch: marble runs. I don't know if it's the cabin fever getting to me, but it takes about 30 seconds for me to get emotionally invested in marble run videos and silently backing one of these marbles to win. Will these videos still be
thrilling for me once everything goes back to normal? Probably not. Is this an indication of how desperate I am for even the smallest bit of joy? You be the judge of that.
Donate to Medical Frontliners
Although my family isn't swimming in money, I consider us to be one of the privileged ones during this time. I (actually a lot of us) can afford to look for fun things to do because we have the luxury of having so much free time during this quarantine. Unfortunately, medical frontliners, restaurant workers, bank tellers, supermarket employees, and other people in jobs that are essential don't have the time or luxury to sit around and watch Netflix all day.
Because of the enhanced community quarantine, only medical workers and people with essential work are allowed to leave their homes. This doesn't really give you a lot of options to volunteer or be helpful to the ongoing pandemic.
But if you have the financial means for it, you can make your time in quarantine more meaningful by donating to help medical frontliners. You can't go out and bring food directly to your closest hospital, but there are ways to help from the comfort of your own home.
One option is to donate to restaurants. Plenty of businesses are willing to give food for free, but there's no telling how long they'd be willing to do this. However, I've seen ads and viral posts on Facebook of food-related businesses (restaurants, carinderias, catering companies, food pickups) offering a number of set meals for medical frontliners. I saw this one post before that said their business could provide one meal for about P65, so a donation of P6,500 could feed a hundred frontliners.
Another option is to donate to groups collecting donations to send to frontliners in different medical centers in Metro Manila. ModernFilipina writer Ashley and her group from RockEd have put together a relief team to collect donations, which will be used to purchase meals and PPEs.
"Hi guys, please pass this on to feed the frontliners 🙂

Here's a list of RockEd Relief team leaders to get in touch with to donate cooked meals or cash. Money is used to purchase meals and PPEs."

Tulong tayo sa frontliners! Please pass #COVID2019 #COVID19PH pic.twitter.com/o6YHFpg4Og

— Ashley Petallano (@Ashleleleleh) March 17, 2020
Listed in the Tweet are the number of medical frontliners in every location as well as the person in charge of donations for that hospital. If you're interested in donating to these hospitals, give the respective person in charge a call.
You're already doing the bare minimum to help by staying indoors and preventing yourself from accidentally infecting others, but you can always opt to do more if you have the means for it. And coordinating with other groups to get food, PPE, and other essentials to the frontliners can be an activity that makes the most out of your free time.
I get why the government wants to keep people at home, so if you don't have an important reason to go out, best to stay in. Hopefully in the weeks to come, we see a decrease in the number of new cases per day and an increase in the number of recoveries.
Aside from staying indoors, those that can help financially may want to go the extra mile in doing their part by donating what they can for those who don't have the time and means to stay at home and binge-watch for the next few weeks.
Justine Lubag
Justine is a Slytherin who loves cosplay, horror fiction, and puns. She is the certified favorite human of her dog, Pud.