The New Normal is exactly what it sounds like — we can't go back to our old lives. Instead, we're adopting a new way of living. Even if authorities lift the GCQ and MECQ, we'll have to adjust to new practices and standards.
Why? Because the coronavirus lives and breathes among us. So long as there's no vaccine, there's a danger of creating new waves of infections, overwhelming our healthcare capacity, and freezing local economies in the name of curbing the spread. And with a death toll in the hundreds, it's a risk we simply cannot take.
So in a post-quarantine world, we'll still have to observe social distance, curtail non-essential travel, and remain wary of mass gatherings.
House Bill 6623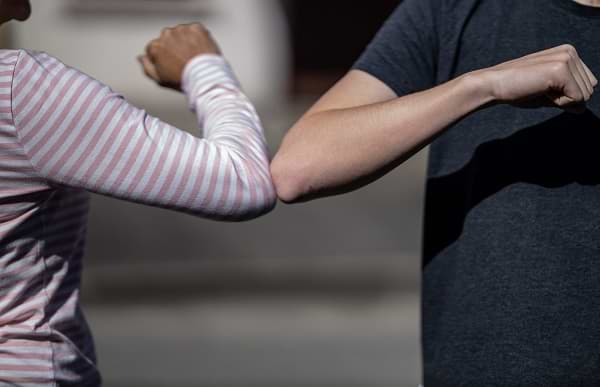 To standardize the new normal, House Bill 6623, or the "New Normal for the Workplace and Public Spaces Act" was filed. The bill defines how people should move and act in public spaces, workplaces, schools, and public transportation, while we co-exist with the coronavirus.
These new regulations will be in place for up to three years, or until the president, upon recommendation of the Inter-Agency Task Force (IATF) on Emerging Infectious Diseases, declares that COVID-19 no longer poses a threat.
Here's how our post-lockdown society will work, according to the bill.
Public Spaces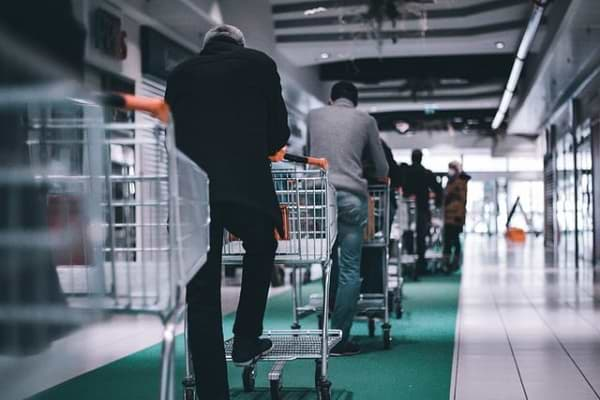 Everybody is required to wear a mask; violators will be fined P1,000. There are temperature checks in certain points, and handwashing and sanitizing stations are available to the public. Social distancing is the norm—you should be at least one meter away from the next person.
What about parties and gatherings? They'll be highly regulated to see if the attendees are following safety measures, like face masks and social distancing.
What about important government transactions? The bill says some government agencies should create online platforms, so you can process your transactions online.
Public Transportation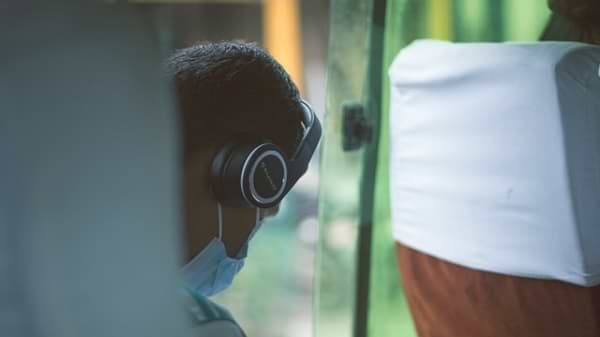 Public transportation resumes, but we won't see any more jeepneys filled to the brim, people crammed into bus aisles, or crowded ticketing queues.
Before you get to ride a public vehicle, you'll have to observe social distancing as you wait in the ticketing line. Your payment will be done through contactless methods. And before you board the bus or train, you're required to sanitize your hands.
You won't be able to hail any motorcycle taxis because they remain suspended, under the HB 6623. It's a hotspot for disease transmission, since the rider and the passenger are too close to one another, plus the virus can spread via shared helmets.
In fact, even before the bill passes into law, markers have been placed in the capital's train cars and buses. Our railway systems would only operate on 14 percent capacity to keep passengers apart.
Schools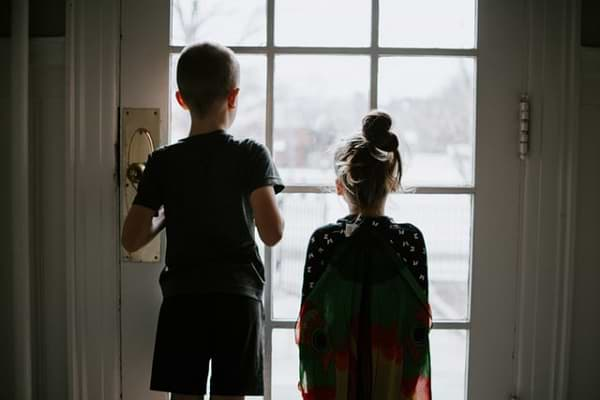 As a daily mass gathering, our school system will have to undergo major changes.
The bill proposes the suspension of classes and other school activities until further notice. This is subject to consultation with the Department of Education and the Commission on Higher Education.
Online platforms will be the new norm. Expect classes to be held in digital classrooms, and requirements will have to be submitted online. However, the bill states that no student should be unreasonably penalized if they can't participate in online classes due to connectivity issues or lack of equipment.
If the on-site classes resume, children won't be going to school five days a week. The bill states that the number of classes should be reduced. Class days are to be staggered, so schools can comply with social distancing protocols.
Workspaces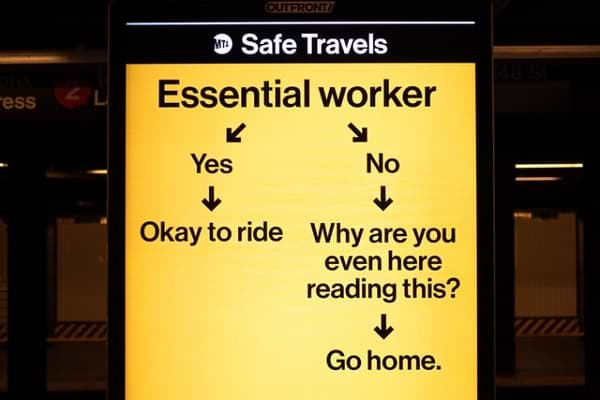 Say goodbye to watercooler conversations and intimate elevator chats.
As you enter your building, you'll be checked for your temperature. Then, you'll observe social distancing as you fall in line for the elevator. Building administrators will limit the number of people using the elevators, so it might take a while for you to reach your workstation.
You may not even have to go to work as often. The bill requires businesses to create a management plan for the new normal, so expect a scheme that limits the people who'll physically go to the office. Your company should also create protocols on how to manage employees who exhibit COVID-19 symptoms or have tested positive.
Even lunch hours won't be the same. Companies are encouraged to install more vending machines and limit the cafeterias.
Could that meeting be an email? Yes. They must be, as physical meetings are discouraged.
For those in industrial workplaces, construction sites, and factories, companies will adjust production schedules for prudent sharing of co-worker tools and equipment, which could be a platform for virus transmission.
Leisure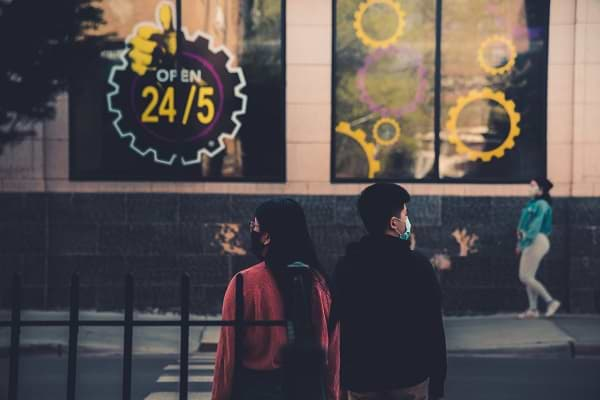 Mall culture will reset.
Malls and other commercial establishments, like groceries, supermarkets, banks, and boutiques should limit the number of people inside the premises.
We can no longer meet friends in eat-all-you-can's because restaurants are temporarily prohibited to offer buffets and salad bars. Food services will resume but will be limited to take-out and delivery. Menus are disposable.
Don't worry, dine-in services will gradually resume. But before they're re-introduced, the management will have to maintain two-meter distances between tables.
Violations
What if somebody breaks the rules and wants to live as if there's no coronavirus around? Violators could be imprisoned for two months, fined between P1,000-P50,000, or both.
Tourism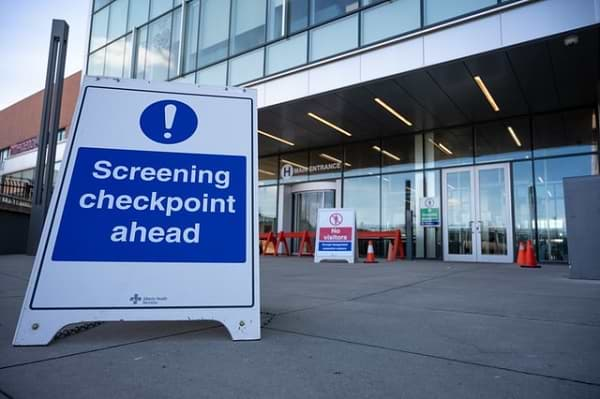 Your travel goals are affected, too, as safety is now of paramount concern for the tourism industry. There will be more stringent health security standards for both tourists and personnel. Tourism workers will be retrained, and accommodations and transport services will undergo regular disinfection.
Our tourism industry will focus on attracting local tourists and short-haul markets like Southeast Asian nations. Expect that, once we're free to travel, the first spots we can visit are domestic tourist draws.
As for international travel, there are still no guidelines on which countries we could visit. This would depend on the travel bans raised by individual countries. Greece announced that it will open its borders on July 1, but the rest of the world is still slowly emerging from isolation.
It's hard to paint a picture of post-quarantine life, as the developments today can be the basis of new regulations and fast-tracked protocols tomorrow. One thing's for sure though, so long as the coronavirus threat persists, everyday life will never be the same.
Renee Marsha Babao
Drinks an ungodly amount of coffee and eats an ungodly amount of chocolate. Up at an ungodly hour.