Justine Lubag
Justine is a Slytherin who loves cosplay, horror fiction, and…
Oh, wow, is it 2020 already?!
A lot has changed for me in the last 10 years. I started the decade as a second-year high school student whose biggest problem was learning how to tune a flute. If I told 13-year old Justine that she'd be ending the decade as a writer who enjoys costume designing, has a dog, and is in a steady relationship, she'd probably think I was lying.
I'm sure you can remember your personal highlights of the decade, too. At times like these, I think it's nice to look back and see how much you've changed. And although there are a lot of notable moments during the decade, here are a few notable highlights in international and local news, and pop culture you may remember.
2010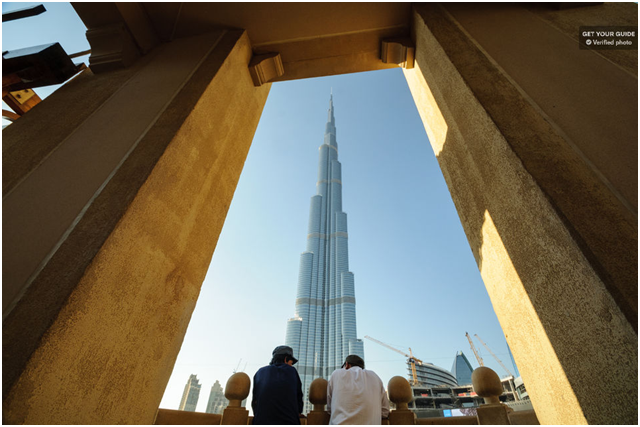 The Burj Khalifa is Officially Opened
It technically became the tallest man-made structure in the world during its final phase of construction in 2009, but the Burj Khalifa officially opened on January 4, 2010 after almost six years of construction. It has since been an icon of engineering and construction feats.
End of the H1N1 Influenza Pandemic
When the H1N1 outbreak began in 2009, you might remember schools pulling students who went abroad during the summer to get tested, tons of medical bulletins at school and work, and airports putting body scanners at arrivals to check for people with the slightest fevers. The decade started on a good note when the World Health Organization declared the pandemic over in 2010.
Noynoy Aquino Becomes President
Benigno "Noynoy" Aquino III wins the first automated national elections and would serve as the 15th President of the Philippines until 2016. During his time, he was named one of the 100 Most Influential People in the World by Time. This is arguably the Philippines' first national elections during the rise of social media.
Hostage-taking at the Quirino Grandstand
Most Filipino channels stopped their regular broadcasts to air live updates of a bus of Hong Kong tourists and Filipinos being held hostage by a former police officer who demanded for his old job. Not only was the media allowed to broadcast everything – including the SWAT's attempts to rescue the passengers – but with the rise of social media, it showed the insensitivity of a lot of civilians who took selfies near the bus just to prove that they were there.
Eight hostages died and several others were injured. The poor handling would strain Hong Kong and Philippine relations, and Hong Kong issued a black travel alert for the Philippines. In 2014, the Hong Kong government revoked visa-free privileges for Philippine officials and diplomats because the Philippines had yet to issue an apology. In 2018, President Rodrigo Duterte apologized on behalf of the country.
Release of the New Generation Currency Series
The Bangko Sentral ng Pilipinas began releasing the New Generation Currency banknotes to the public in 2010. This series featured the same notable Filipinos as the previous New Design series as well as natural wonders and Baybayin. Both this and the New Design series were both used until the older series phased out seven years later.
Film & TV: Inception, Toy Story 3, The Walking Dead, Sherlock, Downton Abbey
Out of all the films that were released in 2010, I'll mostly remember "Inception" mainly because of the memes that followed and that cliffhanger ending that spawned a lot of fan theories. I'll also remember "Toy Story 3" and how I cried towards the end and thought my childhood was complete. But 2010 was also a good year for television as it was the year of so many TV series that continue to this day.
Music: Taylor Swift, Katy Perry, Lady Gaga, Ke$ha
Based on my old Nokia XpressMusic  (oh, and also the Billboard Charts during that year too, I guess), 2010 belonged to the ladies and was dominated by Taylor Swift, Katy Perry, Lady Gaga, and Ke$ha. All of these singers would continue to produce many hits throughout the decade.
The year 2010 was a particularly good year for Taylor Swift, who was still a relatively new face in music. She was the first woman to win Album of the Year twice in the Grammy Awards. In 2010, she released her third album, Speak Now, which earned her a 2010 entry in the Guinness World Records as the first woman to get 10 tracks on Billboard's Hot 100.
This was also the year she released "Innocent," a song that was allegedly a dig at Kanye West for upstaging her at the MTV Music Awards. Before the release of that song, Kanye apologized for his actions. But when he heard the song, he backtracked and accused her of still clinging onto that moment for publicity. We wouldn't know it yet, but those tweets would set the foundation for his and Taylor's feuds later on.
2011
Heavy Rains around the Country in Q1 of 2011
The first few months saw more heavy rains than usual around the country, causing landslides and flooding. The heavy rains also caused around 450,000 Filipinos to be displaced from their homes, at least 40 reported casualties, and around P900 million in property damage.
Steve Jobs' Death
Former Apple CEO Steve Jobs succumbed due to a rare type of cancerous tumor in his pancreas. History attributes the personal computer evolution to Steve Jobs and the many Apple features we know today, including the iPod, iPhone, iPad, iMac, and the online services provided by Apple.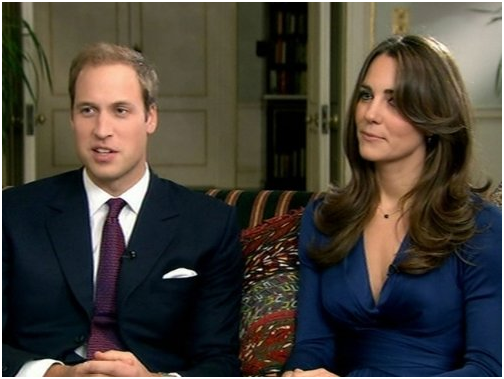 The Royal Wedding: Prince William and Catherine Middleton
Six years after his father's second marriage and 12 years after the last church wedding in the British Royal Family, Prince William married Catherine Middleton in April 2011 at Westminster Abbey. The wedding received worldwide coverage as Prince William was second in line for the throne after his father while his bride, Catherine Middleton, was a commoner who had been his girlfriend since 2003.
It was basically a Cinderella story of a commoner (although Catherine was born to an upper-middle-class family and had distant ties to British aristocracy) marrying a prince and future king come to life.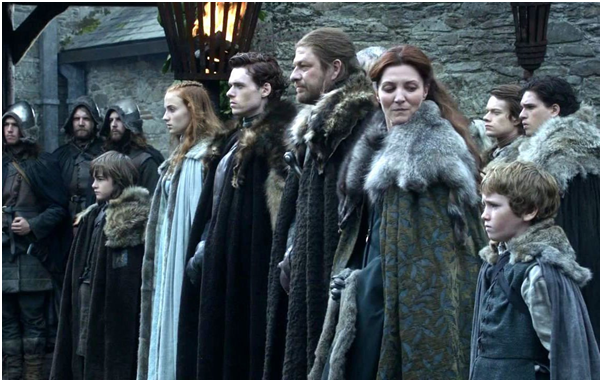 Film & TV: Harry Potter, Captain America: The First Avenger, Game of Thrones
2011 marked the end of the "Harry Potter" film series for Potterheads when the final installment of the saga, "Harry Potter and the Deathly Hallows – Part 2," was released in July 2011. It marked the end of Harry's adventures (assuming you, like me, refuse to consider "The Cursed Child" as canon), but J.K. Rowling and Warner Brother's would go on to expand "The Wizarding World" franchise in the following years to come.
That same year, however, marks the beginning of one film series and television series that would arguably define the decade. When "Captain America: The First Avenger" was released, not a lot of moviegoers could have imagined how it would lead to one of the most-awaited films in 2019.
In television, HBO would go on to air "Game of Thrones" based on George R.R. Martin's "A Song of Ice and Fire." I (and many others) may not like how the series ended in 2019, but you can't deny that it's one of the best and most iconic shows HBO has produced.
2012
The Cybercrime Prevention Act of 2012
As far as I can remember, this is the first time Filipinos understood the power of social media in a political landscape when they began turning their profile pictures into a black icon in protest against the Cybercrime Prevention Act of 2012. This was a proposed law that criminalized online acts, like child pornography, identity theft, illegal access to data, and libel.
But plenty of netizens had a problem with libel being listed in the Act, as many believed this was a way for the government to curtail freedom of speech. While it was approved and implemented in 2012, the Supreme Court issued a temporary restraining order. The libel provisions were later dropped in 2013.
2012 Mayan Prediction
As someone who gets really nervous whenever someone brings up end-of-the-world predictions, the claim that the Mayan calendar predicted the end of the world in 2012 made me slightly worried as December 21 neared. It did not help when the movie "2012" came out three years ago, when news outlets began reporting about it, and Star Movies (now Fox Movies) did "End of the World" specials instead of their usual Christmas specials.
Kony 2012
Kony 2012 was a short documentary that tried to raise awareness on a Ugandan cult leader named Joseph Kony who abducted children around Africa and turned them into his own child soldiers. The documentary wanted to raise awareness of what was happening in Africa so that the United States government would intervene. And if people couldn't donate to their campaign, simply sharing the video and making more powerful people aware of what was going on could lead to Kony's eventual capture.
The intentions of the film's creators came from a good place, but what they did was basically oversimplify the conflict in Uganda and created this scenario where young people can feel like they've made a difference by sharing the video and think that Ugandans need to be saved by America. To this day, Kony still remains at large. The U.S. and Ugandan military forces have stopped searching because his diminished army was no longer seen as a threat.
2013
Super Typhoon Yolanda (Haiyan) Hits the Philippines
The deadliest typhoon in Philippine history, Super Typhoon Yolanda caused the deaths of at least 6,300 people, caused almost US$3 billion worth of damage, and left about 11 million Filipinos homeless, especially in Tacloban, Leyte. The damage was so severe that, six years later, millions of families in Tacloban are still living in resettlement sites.
The New Pope
Jorge Mario Bergoglio, aka Pope Francis, becomes the first Jesuit pope, the first South American pope, the first pope from the Southern Hemisphere, and the first non-European pope since the 8th century. Taking his name from Saint Francis of Assisi, Pope Francis was known for his humility and informal approach to the papacy. Compared to the other popes, he was more vocal about his progressive opinions on social issues, climate change, and the poor.
Megan Young wins Miss World
Megan Young became the first Filipina ever to win Miss World. She, along with Miss Universe 2015 Pia Wurtzbach and Miss International 2016 Kylie Verzosa, would go on to break the internet two years later when photos from their group photoshoot circulated social media.
Music: Miley Cyrus at the MTV Music Awards
Although the act of twerking existed as early as the 1980s, Miley Cyrus revived it for the decade when a video of her twerking went viral on Facebook. When she won MTV's Artist of the Year in 2013, she took twerking one step further when she, during a performance with Robin Thicke, began twerking against his private parts. People were divided over Miley's performance, but the word "twerk" can thank her for making it viral and ending up in the Oxford Dictionary of English.
2014
Malaysia Airlines Flight 370 Disappears
The disappearance of the MH370 became one of the biggest mysteries in aviation history. In early 2014, the aircraft left Kuala Lumpur and headed for Beijing. After 38 minutes, the aircraft disappeared from the radar, while military radars detected it heading westwards away from its intended destination. Over the next four years, organizations conducted search missions in the South China and Andaman seas and the Indian Ocean. While they found aircraft debris that could have been from the MH370, officials can only theorize what happened.
ALS Ice Bucket Challenge
People who were on social media during this time might have remembered the ALS Ice Bucket Challenge which, as far as I remember, was the first viral challenge that created a lot of trends that year and the years after.
This was to spread awareness of Amyotrophic lateral sclerosis (also known as Lou Gehrig's disease), a disease where a person randomly suffers stiff muscles and muscle twitching, and difficulty in everyday activities like breathing and speaking. A person diagnosed with this disease has, on average, three years left to live because there is no cure for it.
The effect of dumping ice water on your body was supposed to replicate what a person with ALS feels. The person who dumped ice water on themselves would then go on to make a donation and/or dare several people to do the same. The donation (which rose to $100 million) would go towards research to finding a cure for ALS.
The challenge became viral as not only were everyday people doing the challenge, but celebrities, politicians, and even wealthy people like Bill Gates and Mark Zuckerberg participating in the ice bucket challenge and donating some of their wealth to research.
The "Mysterious Flesh-Eating Disease" Hoax
I remember this incident so well because, just like the 2012 prediction, I get anxiety attacks when people mention end-of-the-world prophecies. And the fact that a credible source like ABS-CBN aired it made it really hard for me to breathe until this issue died down.
ABS-CBN's Bandila aired a report saying there were two people in Pangasinan diagnosed with an unknown flesh-eating disease. The news incited fear and panic on social media (I still remember the tweets claiming it was because God was angry at us). And then people started relating the report to a self-proclaimed prophet who visited the country in 2013 who said a prophecy similar to what was happening. This only made the panic worse.
The Department of Health later clarified that those two cases were leprosy and psoriasis, and ABS-CBN later apologized for the panic it caused.
These are just a few of the thousand events the world has witnessed in the first half of the decade. Stay tuned for the next five years in the second part of this article!
Justine Lubag
Justine is a Slytherin who loves cosplay, horror fiction, and puns. She is the certified favorite human of her dog, Pud.