Justine Lubag
Justine is a Slytherin who loves cosplay, horror fiction, and…
[video src="https://www.instagram.com/p/B53QXY8lJ5w/"]
If you haven't seen my last article listing the highlights of the decade from 2010 to 2014, you should check that article first. This second part of the article lists the highlights from 2015 to 2019 in local and international news, pop culture, and anything that went viral that became a highlight of that year.
2015
Same-Sex Marriage Becomes Legal in All US States
2015 was the year #LoveWins in the United States after the Supreme Court ruled that same-sex marriage was legal and, contrary to conservatives, was not unconstitutional. Originally, same-sex marriage was only allowed and recognized in 37 states. But after the 5-4 ruling, all 50 state governments were not allowed to refuse the legal marriage between two parties on the basis of their sex. 
The Dress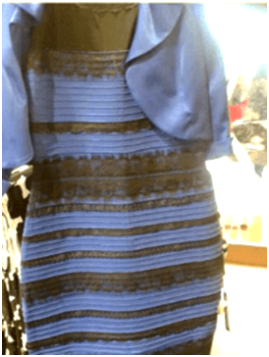 Was it black and blue or white and gold? That was the question on social media for months when a picture of "The Dress" went viral on social media. The dress is actually black and blue (which I honestly still cannot see to this day) and confuses people because of the camera's lighting. But the war debating on what the color is was an iconic moment on social media that had even celebrities debating online.
Oh, and then there's Jaden Smith's philosophical take on the dress:

Google's Former CFO's Viral Resignation Letter
On 2015, Google's former Chief Financial Officer Patrick Pichette retired from Google. Just like any other high-ranking executive of a popular company, he claimed to be resigning for the sake of spending more time with his family.
However, unlike all the typical cookie-cutter letters you see, his letter questions the truth about work-life balance. He writes about his realization that he failed to give his wife memories in their marriage that she deserved and they no longer had kids to keep them busy.
Pope Francis visits the Philippines
Pope Francis' visit to the Philippines marks the third time a pope set foot in the country. It also marks the first papal visit in the 21st century and the 3rd millennium. Aside from visiting Manila, Pope Francis visited Leyte to encourage the victims of Typhoon Yolanda, who were still struggling from the aftermath of the super typhoon two years later.
Mary Jane Veloso's Execution Postponed
Mary Jane Veloso is an OFW who was arrested for attempting to smuggle heroin into Indonesia in 2010. She maintained her innocence that she did not know the drugs were there, and someone she knew convinced her to carry the suitcase that contained the drugs. Unfortunately, because Indonesia practiced the death penalty for those attempting to smuggle drugs, she was eventually scheduled to be executed in 2015.
You may recall the social media clamor of Filipinos hours before her scheduled execution, begging the Indonesian government to spare her and the Philippine government to do something. That miracle came later on at midnight, when she was granted a stay of execution so that she could act as a witness to her trafficker.
To date, however, she is still on death row. But Mary Jane has been allowed to testify against those who tricked her into smuggling heroin.
2016
Trillanes TV Commercials Against Duterte
2016 was the year National Elections were held in the Philippines. I've always noticed that political campaigning in the Philippines was not as confrontational and mud-slinging as that of the United States, so imagine my surprise when this commercial (and similar ones like it) aired on TV.
Vice presidential candidate Antonio Trillanes IV paid P30 million to create and air the ad on ABS-CBN. The public's opinion on the commercials were divided, with some criticizing the use of children for propaganda. Others pointed out that the ad merely showed everything children could already easily see from Duterte's performance.
Rodrigo Duterte Becomes the 16th President of the Philippines
Despite the criticisms against him, Rodrigo Duterte wins the National Elections with 39% of the presidential votes. Leni Robredo won the position for vice president, but Bongbong Marcos filed an electoral protest that year under the suspicion that the Liberal Party rigged the votes in her favor. In 2019, the Supreme Court found that there was a miscount – but that Robredo's lead over Marcos was actually 15,000 votes more than what was originally reported.
Pokémon GO
When Pokémon GO came out in 2016, it became so viral that even those who weren't familiar with the the Pokémon world were heading outdoors just to play the game. The gameplay of Pokémon GO required players to be active and walk around to catch Pokémon, find Pokéstops, and join teams battle in Gyms. The game became available in the Philippines in late 2016, and the results of scattering Pokéstops around Metro Manila resulted in this.
Brock Turner
Brock Turner became the face of rich white male privilege when he was only sentenced to six months in jail (and then later reduced to three months of probation) for sexually assaulting a 22-year-old girl. The reasoning behind the light sentence was supposedly because Turner was an award-winning swimmer from Stanford and, according to Judge Aaron Persky, prison would have a severe impact on Turner and his future.
Brock Turner's dad supported the decision for a lenient sentence, saying his son didn't have to go to jail "for 20 minutes of action."
If those statements made your blood boil, imagine how social media reacted to it.
Some claim that if Turner was not white and privileged, he would have gotten a harsher sentence. At the very least, women can all take solace now knowing that Brock Turner is now a registered sex offender for life. And in 2019, his victim Chanel Miller stepped out of the anonymous "Emily Doe" persona and released a book detailing her side of the events of the Turner case.
2017
Rise of The #MeToo Movement
While the term "Me Too" has been in use against sexual harassment and sexual assault since 2006, the movement blew up in 2017 when several women in Hollywood accused producer Harvey Weinstein of sexual abuse.
This led to plenty of men and women encouraged to speak up against their abusers, Some of these include Uma Thurman against Harvey Weinstein and Quentin Tarantino during the filming of "Kill Bill," Terry Crews against Adam Venit, and Taylor Swift and her infamous one-dollar-lawsuit against radio personality David Mueller. If you look at Taylor's "Look What You Made Me Do" music video released that year, you can see her subtle reference to her lawsuit in this scene.
The movement encouraged everyday men and women to take back their power and not be afraid to stand up against the people who use their sex as a point of leverage. This inspired plenty of feminist movements around the world to speak up about injustices regarding sex and gender.
TRAIN Law
2017 became the year President Duterte's TRAIN Law came into effect in the economy. The bill sought to make it easier for those with lower incomes by revising the withholding tax table so that those who make a certain amount won't have to pay withholding tax. They'll still have to pay other contributions like SSS, Pagibig, and PhilHealth, but it's supposedly relatively less compared to what they would have to pay in the old system.
Although it was meant to help the low-income earners in the economy, not everyone agreed with the new system. And when inflation started to increase, many blamed the rising cost of goods on the new system.
Kylie Jenner's Pregnancy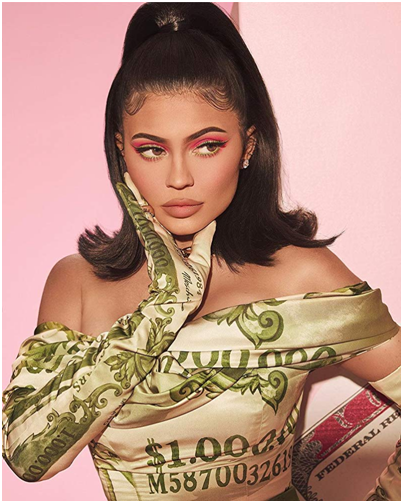 2017 was the year the Kardashian clan were expecting new additions to the family, and Kim and Khloe were vocal about their respective pregnancies. But what people were more interested in, however, was what wasn't being said. Kylie, the youngest of the clan and most vocal on social media, was noticeably quieter about her personal life and practically disappeared from the public scene.
This led many people to speculate for months whether there was a third Kardashian baby due by early 2018. Everyone expected the truth to be revealed when the Kardashians released their annual Christmas Card, only to go crazy when they find that Kylie chose not to be in that year's photo.
It wasn't until February 2018 when Kylie revealed that she was pregnant with her first baby, Stormi.
2018
12 Years to Reduce Climate Change
Climate scientists around the world agreed in a UN report that the world only has 12 years left to drastically change the way we live before the temperature permanently rises 1.5C higher. After passing that maximum, the damage will be irreversible and result in more drought, floods, and extreme temperatures, which could result in the deaths and poverty of millions of people around the world.
This isn't just limited to people giving up plastic or switching to a zero-waste lifestyle. Corporations will also have to drastically decrease its emissions, or else greenhouse gasses will be so severe that the world will reach its tipping point in terms of temperature.
And as we're approaching 2020, our time is ticking with only 10 years remaining to get our act together.
Tide Pods
Gen Z kids will forever be linked to making poor choices after the viral sensation of people eating Tide Pods were linked to them on social media. Tide Pods were a laundry detergent product released in 2012. Shortly after, there were reports of children eating Tide Pods because they looked like candy. However, it wasn't until 2017 when people started making jokes about being tempted to eat Tide Pods. Eventually, there were videos of young teens performing the #TidePodChallenge, which led to P&G releasing an unnecessary warning telling people that Tide Pods shouldn't be eaten.
Boracay Reformation
Boracay was closed to island residents and business establishments for six months in an attempt to rehabilitate its environment. Boracay is one of the Philippines' major tourist destinations, so to close it during the summer was a notable event for those who wanted to visit the island that year.
Catriona Gray Wins Miss Universe 2018
Three years after Pia Wurtzbach's win in 2015, Catriona Gray won the Miss Universe crown for the Philippines, making her the fourth Filipina to win the title. If you were in Manila or Makati during her victory parade a few months later, you might still be in awe how she can look so fresh and flawless after hours of waving and dancing under the sun. In fact, here's a previous article where some of our writers tried out Catriona's anti-oil skincare routine.
2019
Greta Thunberg's UN Speech
Greta Thunberg captured the world's attention during the United Nations Climate Action Summit. There, the 16-year-old Swedish student chastised leaders of the world for their inaction at solving climate change. It was refreshing to see a young girl tell adults that they can't put off a growing problem and have to solve it. This, along with her other protests in the past, gained Time Magazine's attention, making her their Person of the Year for 2019.
Game of Thrones Finale
When Game of Thrones first aired in 2011, nobody expected it would grow into the cultural icon it is today. Unfortunately, the last season didn't end on a high note as many felt the ending was too rushed and illogical, making it the lowest-rated season.
That didn't stop the show from winning 32 nominations during the 71st Emmy Awards. Their nominations broke the record for the most nomination of a single season of a TV show.
Taylor Swift Wins Artist of the Decade
Having been on the rise since 2010, it's no surprise that Taylor Swift won the Artist of the Decade Award in 2019. Her win at the American Music Awards raised her overall award wins to 29, which broke the previous record of Michael Jackson's 24.
But of course, her win was not without drama. Prior to the AMAs, she took to social media to claim that her former record label and the talent manager that bought the label, Scooter Braun, was refusing to let her sing her old songs (Big Machine Records holds the rights to all her old albums up to Reputation) unless she agreed not to re-record her old songs and stopped talking about the fact that Braun and her old label producer, Scott Borchetta, would not let her buy the rights to her work.
They eventually allowed her to perform all her old songs, which led to a beautiful medley of all her best hits. The first song she performed – "The Man" from her album Lover – was a subtle dig at the men who tried to prevent her from performing her songs.
There's still so many other notable events in the decade that I feel that both my articles combined can't do the decade justice. If these past 10 years can provide so many highs and lows, what else can we expect in the next decade?
I guess we'll find out soon enough as we're days away from saying "Hello 2020!"
Justine Lubag
Justine is a Slytherin who loves cosplay, horror fiction, and puns. She is the certified favorite human of her dog, Pud.