At the end of every year, people anticipate things that will symbolize the arrival of the new year. Apart from the year-end shows and throwback programs, we also look forward to the new color of the new year.
2021 was the year of Ultimate Gray and Illuminating (an optimistic shade of yellow). Once 2022 arrived, the Pantone Colour Institute crowned Very Peri as the color of 2022.
With colors playing an essential role in the world of fashion, it made sense that fashionistas dove into the Pantone color of the year. Very Peri (or the color periwinkle) is the lovechild of the colors purple and blue and it has made its appearance in the world of fashion countless times.
So if you're interested in embodying the Pantone color of the year Very Peri, here are some wardrobe or styling ideas.
Go Casual with a Very Peri Knit Top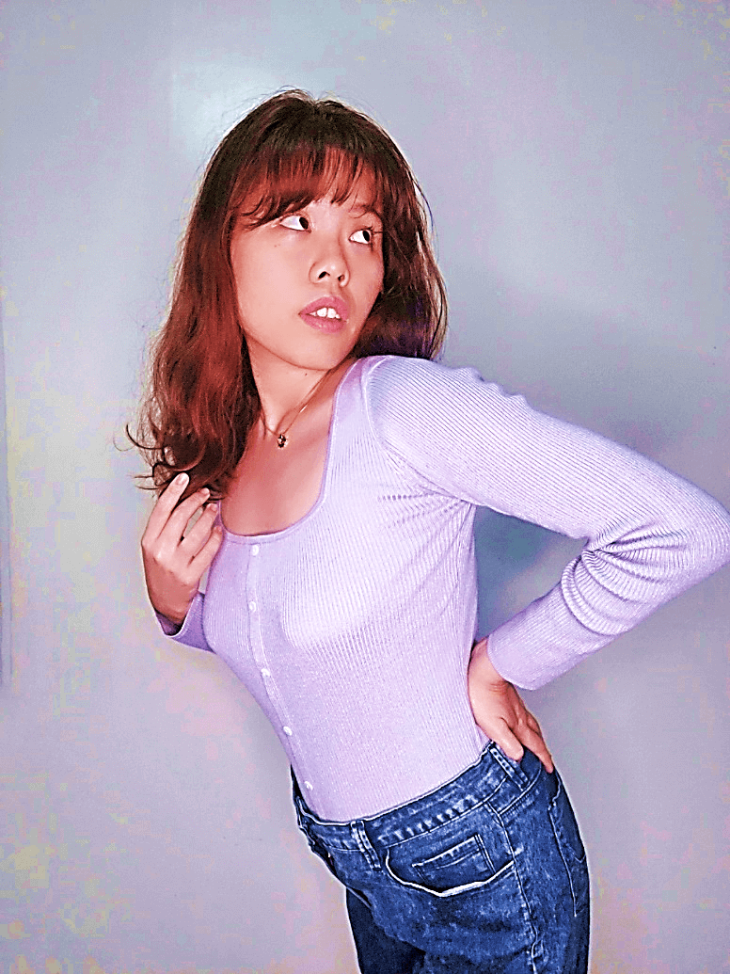 Let's start with something simple, casual and pretty. January and February are still part of the "cooler" months here in the PH, so why not kick off the year with a cute periwinkle top? A knit top, specifically.
I don't know about you guys, but I love knit tops. They're fun, easy to style and cute. This lavender knit top from Love, Bonito also pairs well with any of your casual basics, such as your favorite pair of jeans. Plus, the lavender color is easy on the eyes and gives me soft Taylor Swift vibes (like something I can wear in a "You Belong With Me" music video.
Pull Off Periwinkle Culottes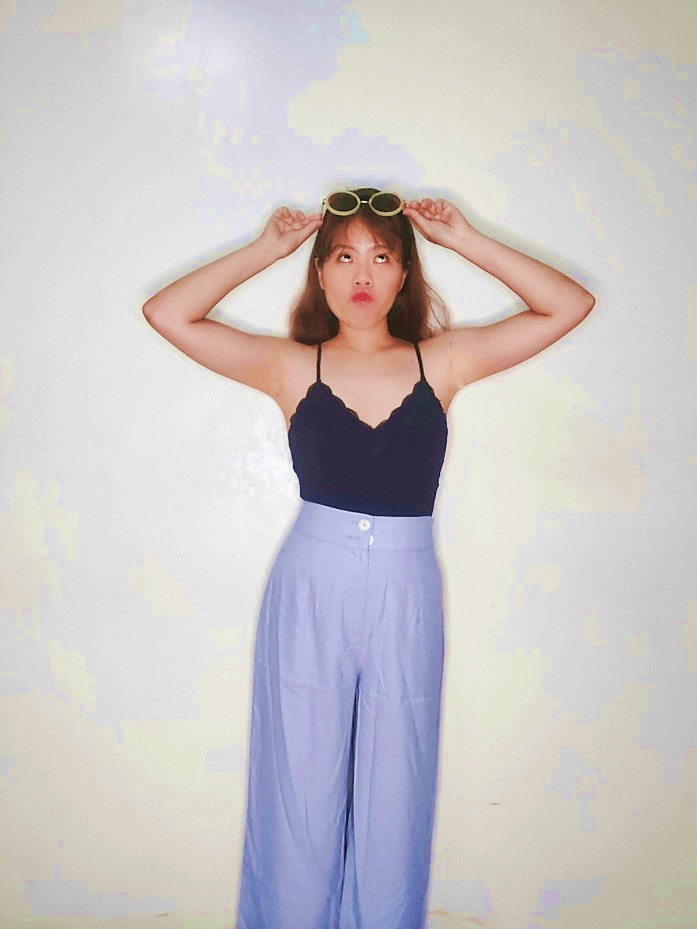 Classy and comfortable, tailored culottes are perfect for those days when you want to be a little extra with your bottoms.
Lavender for your bottoms might seem like an adventurous color, but it gives your overall look a fresh touch. Plus, you enjoy a laid-back and cool style no matter what top you choose. Most culottes are also made from material that feels light on the skin, just like this one from Love, Bonito.
Purple Sliders for a Cozy Day In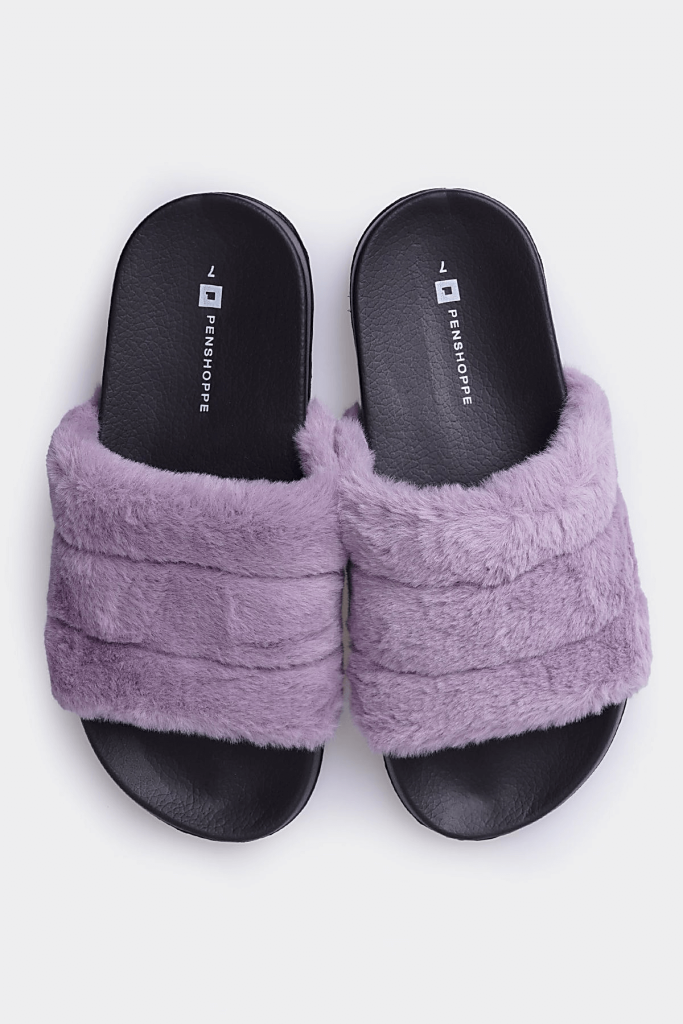 Sometimes, lazy days are the best days.
For those days, sliders complete the lazy day better than traditional slippers. These fuzzy-looking sliders from Penshoppe are perfect for your laid-back hours. The fluffy décor is a nice touch, especially if you're not a big fan of 100 percent fluffy slippers.
Enchant in an Enchanting Periwinkle Maxi Dress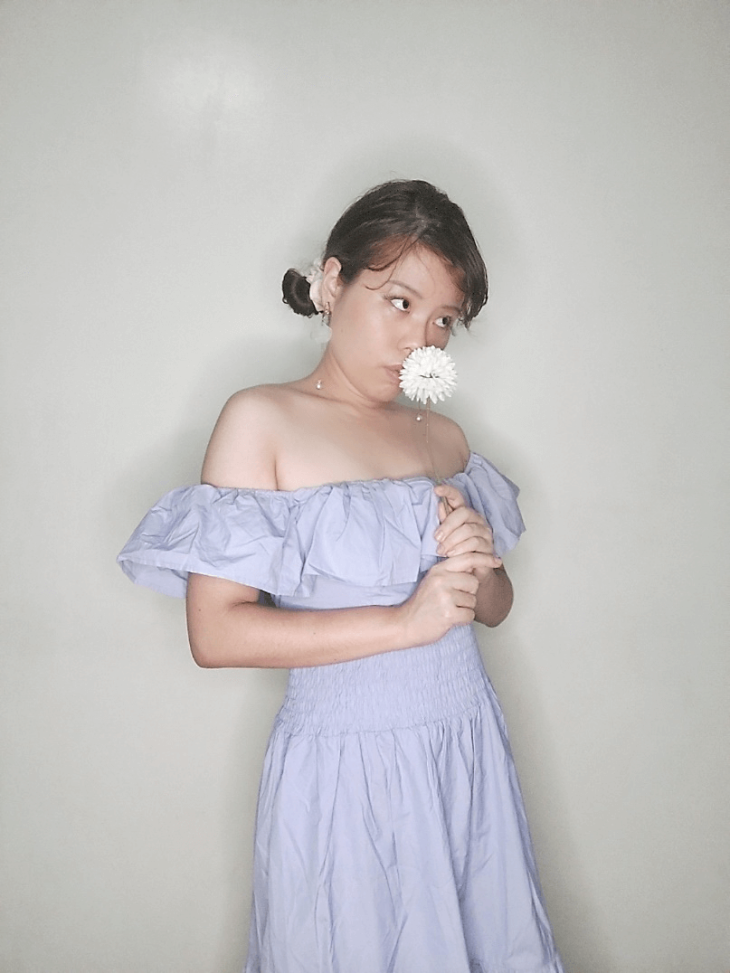 OK, we might not attend as many parties as we did pre-pandemic, but that doesn't mean you can't wear a dress now and then. Plus, restrictions aren't always strict. In 2022, you might have to attend a wedding or a dressy event. When you say yes to these events, best to appear enchant everyone with the Pantone color of the year.
I'm in love with this maxi dress from Love, Bonito's Very Peri look book. It gives off strong 'Pride and Prejudice' vibes. It's also perfect for any event — birthdays, weddings, date nights or online Princess parties.
Feel Fancy in Periwinkle With a Fancy Bag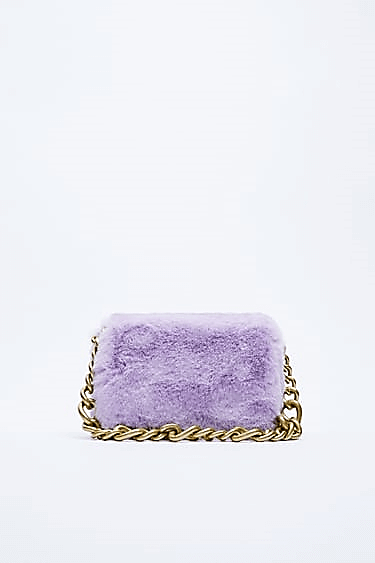 This year may be another year of staying at home, but when you do go out, you need a cute bag. This faux fur shoulder bag from Zara is the perfect company for your trips (whether it's a trip to a friend's or a trip to the grocery).
Celebrate the new year of the Pantone color of the year. Make 2022 a Very Peri year with these Very Peri picks!
Ashley Petallano
Ashley is an awkward potato in love with words, Kpop, and corgis. She spends her free time dancing like one of those balloon things you see in malls.