Justine Lubag
Justine is a Slytherin who loves cosplay, horror fiction, and…
Pantone, a company that matches and names the colors used in various designing industries around the world, announced that the Pantone Color of the Year 2020 would be Classic Blue. The color instills "calm, confidence, and connection," and highlights the company's desire for a stable foundation to begin the new decade.
I'm personally a big fan of this color choice because I love dark blue colors. I have four or five dresses of varying shades of blue for all occasions and a couple of blue blouses, so unlike last year's Pantone Color, Living Coral, I don't think it's going to be hard mixing and matching this color with anything.
With that, here are some blue fashion pieces to add to your wardrobe this 2020.
Dark Blue Pullover Sweater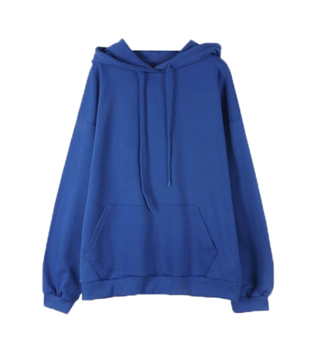 For the lazy days when you want an effortless but fashionable look, you can never go wrong with a pullover. I found this dark blue pullover on Shopee, and I love the color and simplicity. It is a bit pricey though, so hopefully this piece is as thick as it looks to protect the wearer on cold days. Pair this with light or dark neutral leggings, jogging pants, or denim shorts or pants if it's cold.
Alternative: Get comfortable without looking shabby with a knitted sweater over a maxi skirt or jeans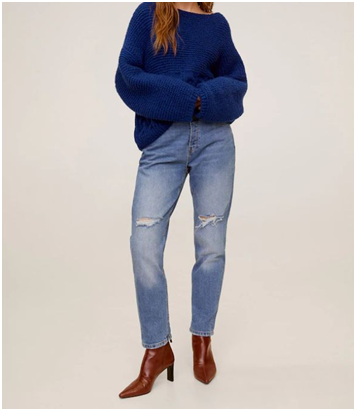 Plus Size Korean-Style Top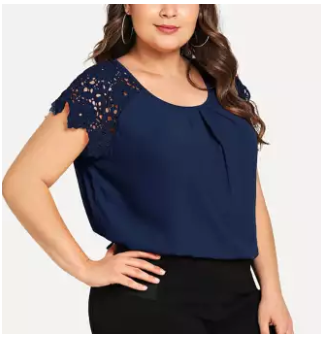 For plus-sized women looking for stylish office fashion ideas, this floral lace top is a simple but stylish option. Available in five colors and up to size 5XL (or size 22 in US sizing standards), it can fit most plus-sized Filipinas looking to keep up with the color trends of 2020.
The photo shows the blouse tucked in, which you can do with a pair of slacks or a skirt for a more professional and tidy look in the office. For a more informal look, wear it tucked out and pair it with neutral-colored denim jeans.
Alternative: Go for blue tops with details and a relaxed fit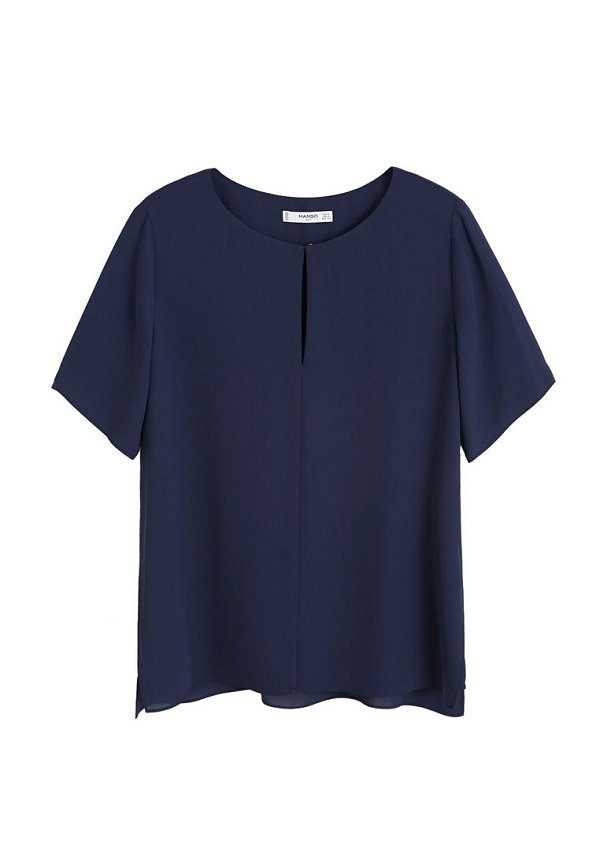 Dark Blue Culottes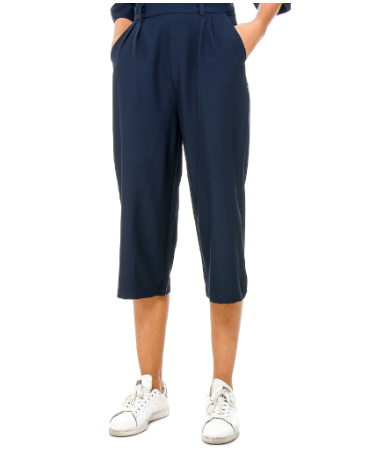 I've never been able to pull of culottes, but for other women, it looks like a stylish choice that can complement an understated casual look or a more fashionable outfit. These culottes are available at True Love's rack at the Girls Teens' section in the SM Store, or Shopee.
Alternative: Dress up a casual piece with a tailored cut and classic pieces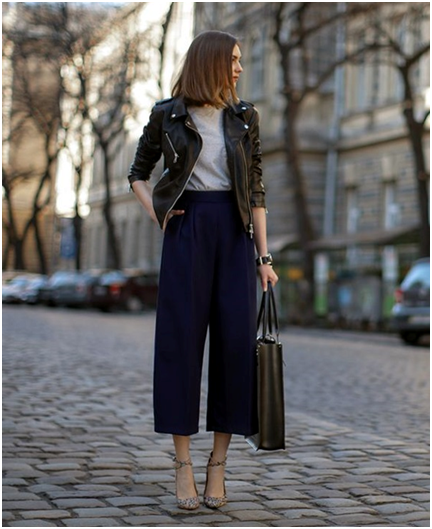 Long Beach Dress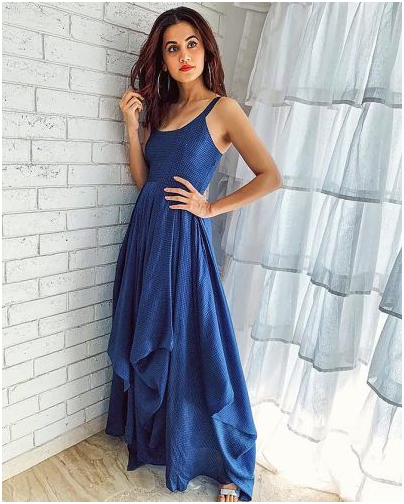 I found this piece while browsing Pinterest, and fell in love with this beach dress. The top is fitted, but the bottom is wavy and flowy. I can imagine wearing this dress and walking down a beach shore with my partner as the winds blow my skirt in a way that reminds you of a romantic scene in a movie. Because of its simple design, you can pair it with over-the-top earrings, like this model does with her giant hoop earrings.
Alternative: Opt for a short length floral dress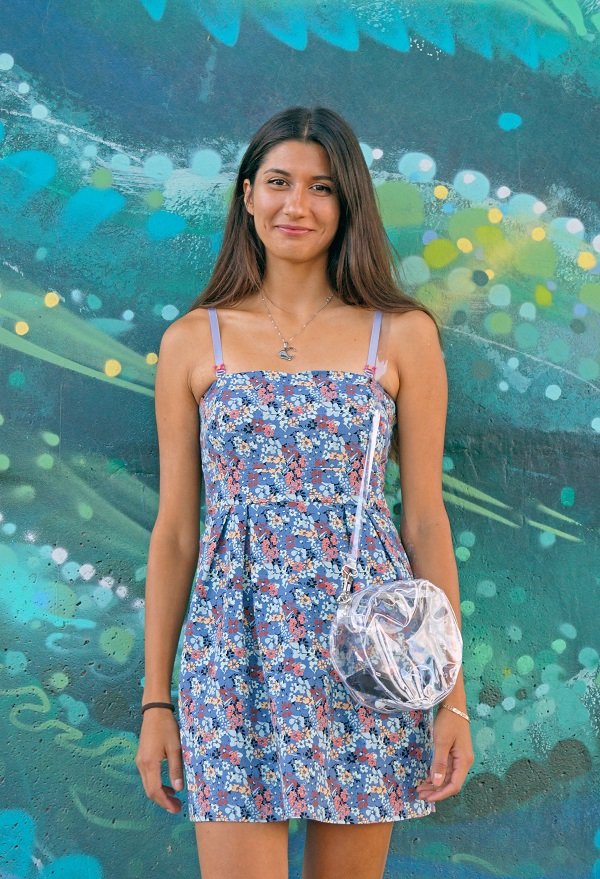 Blue Earrings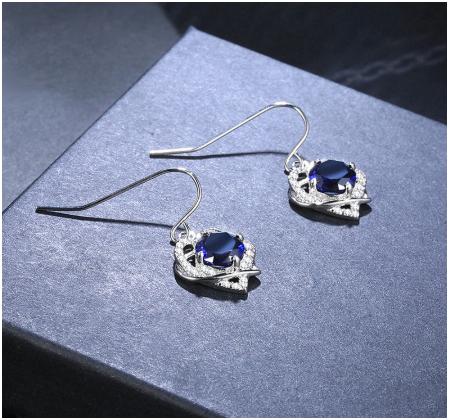 If you don't like wearing color but you want that "something blue" to complete your outfit, consider adding color to your accessories. At P192, these earrings aren't real sapphires and diamonds (real gemstones cost slightly more), but they'll still stand out against your neutral outfit.
Alternative: Try pops of blue in varying tones with different accessories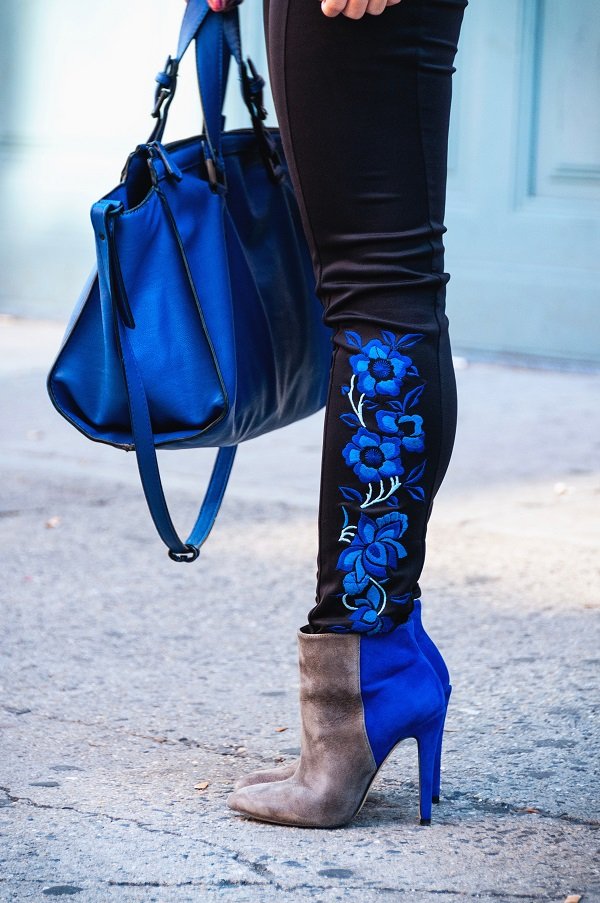 Button-Down Denim Skirt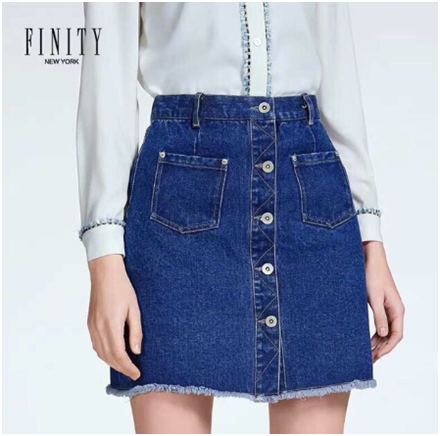 The great thing about Classic Blue is that most of us have been wearing the Color of the Year all this time. Now's a great time to get your dark blue jeans out and pair it with a top of your choice. What's still trending now, though, are those button-down skirts. It's available on Shopee for sizes 25 to 30, but you can probably find these in other clothing stores.
Alternative: Try a dark blue skirt for less casual days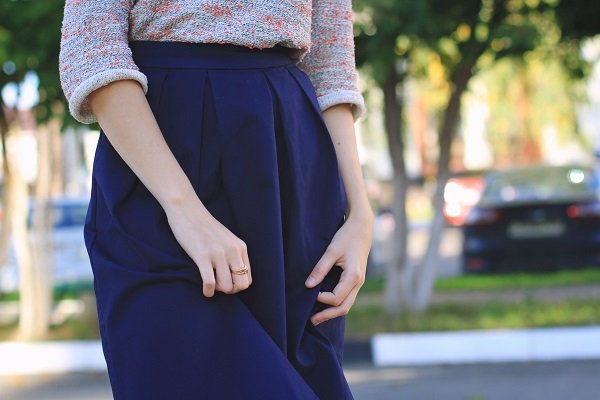 You may want to update the color of your wardrobe for 2020, but don't obsess over color. What's more important is whether  you feel comfortable in your clothes.
What do you think about Pantone's new Color of the Year? Let us know in the comments!
Justine Lubag
Justine is a Slytherin who loves cosplay, horror fiction, and puns. She is the certified favorite human of her dog, Pud.