Tash De Castro
Tash is often thinking of her next meal while palpitating…
TikTok has traded in their skinny jeans for baggier pants and their neutrals for eclectic prints and bold colors. The Gen Zs are setting the trend with their viral TikTok clothing OOTDs and picks that focus on maximalism and being unapologetically loud.
If the viral fashion of today is giving you some sense of nostalgia, then you're not wrong to feel that way. Today's trending garments are a renewal of the prints and silhouettes from 20 to 50 years ago. Ready to go back to the future?
Early 2000s (Y2K)
The early 2000s were the time of hot pink Motorola Razr flip phones, sneakers with built-in wheels, and the end of Destiny's Child. For those of us who lived through the early 2000s (a collective "Ang tanda ko na" is heard from the crowd), it's like a blast from the cringey past.
This 2022, the roaring millennium's fashion is back – minus the chunky belts and the Blair Waldorf headbands. Avril Lavigne's pop-punk look, known for its edgy skirts, plaid patterns, and cargo pants, have returned along with low-rise jeans.
Velour tracksuits have also been peeping its head out from the closet, but co-ords in smooth cotton and polyester fabrics are still a popular choice when it comes to loungewear.
The Gossip Girl looks are also making a comeback with the preppy pleated mini skirts sans Blair Waldorf's headband. Kitschy beaded accessories ranging from bracelets, rings, necklaces, and mask holders are also becoming a part of the Gen Z's repertoire.
View this post on Instagram
The Technicolor 90s
Fashion is back in technicolor with the 90s style getting its time in the spotlight. This decade is the home of film cameras, cassette tapes, tasty lip balms, neglected Tamagotchis, and of course, Jolina Magdangal's kooky hairstyles and hair clips.
In this era of fashion, Gen Z's favorite Viral TikTok Clothing have been enjoying the loud pops of color and the less-defined silhouettes made by wearing big puffer jackets and puffy bomber jackets. TikTok's trendsetters would often wear these jackets on top of very form-fitting outfits.
You also can't blame TikTok for diving into 90s fashion with the way HBO's Euphoria has been using this era for their inspiration in outfits, and who can forget the makeup? Starting from Rue Bennet's glittery tears to Jules Vaughn's dazzling eye makeup. The makeup artists of Euphoria made full use of a myriad of eyeliners, glitter gels, and rhinestone stickers.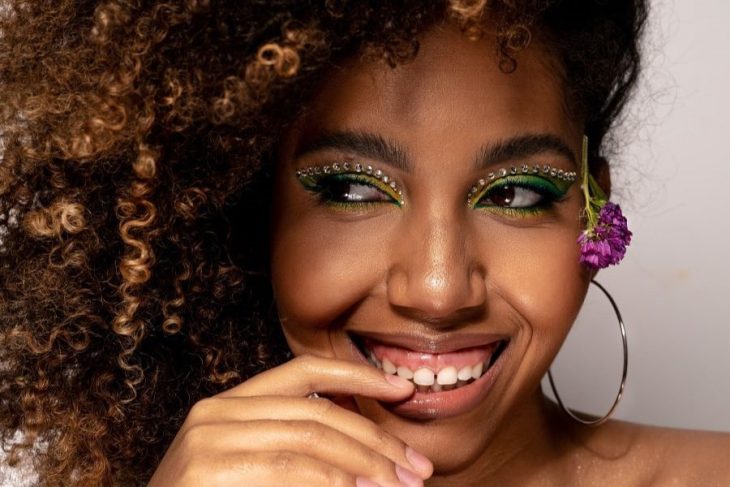 Jolens' butterfly clips have also made a return, however, not in the way I knew them in all their metal and rhinestone glory, but in small colorful plastic clips. Hailey Bieber posted a photo of her wearing these cute trinkets in her hair, and true enough, TikTok quickly picked up on it and made it their own.
The Glam-Rock 80s
Welcome back to the 80s! Turn on your TV's and watch MTV launching their channel for the first time; turn up your radios to hear Michael Jackson's Thriller raise zombies from their grave; and keep your eyes peeled for the DeLorean revving up to 88mph to go back to the 50s with Marty McFly and Doctor Brown in tow.
This decade's style showcases a lot of angles and geometry, as we can see from Michael Jackson's jacket in the aforementioned Halloween hit single. Boxy t-shirts got married to a new age of modernist style and brought with it the rise in gingham, checkered prints, and color-block windbreakers
While velour may not be making its comeback this time, the tufted corduroys are slowly showing up in muted colors like mustard and orange. The 80s also lay claim to high-waisted jeans, denim on denim, and loud neon color outfits.
While high-waisted jeans have been in style for quite some time (we're looking at you, mom jeans), chunky plastic jewelry recently just came in the picture once again, along with chain necklaces and scrunchies.
But if TikTok had Euphoria for the 90s style in modern TV, the 80s have Netflix's Stranger Things for 80s fashion. Eleven, Barb, and the boys are definitely in TikTok's style pegs when it comes to this period of neon, sequins, and fanny packs.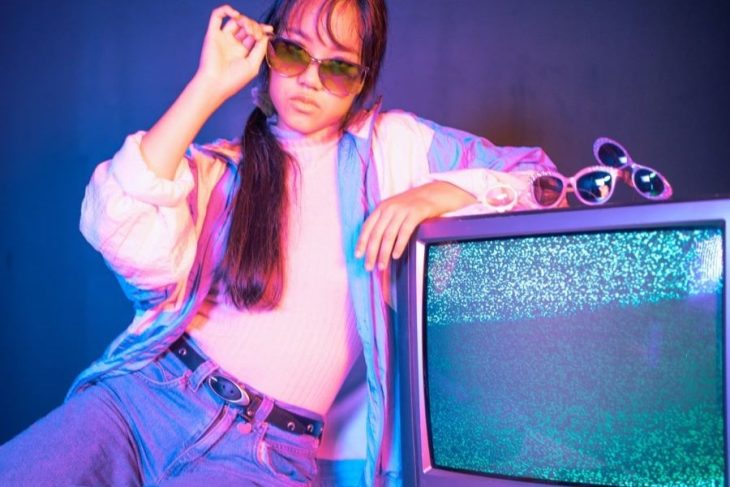 The Groovy 70s
Now we've come to my favorite decade – and no, I was not born in this decade – the 70s! The groovy baby 70s is the decade when Star Wars launched and changed pop culture (and my life) as we know it! This generation was known for its psychedelic prints, Diana Ross, and of course, disco fever.
At the mention of disco, you probably have an idea of what this scene would look like, right?
Titas in clubs wearing their favorite pair of flared pants with matching halters, hearing Abba's Dancing Queen for the first time, and making it their karaoke anthem for many years to come.
TikTok is taking this era's knitwear vests, crocheted dresses and sweaters, and platform sandals, and bringing it back in style. The funky fits of the 70s are now in full swing as TikTok influencers rock the flared pants, platform sandals, and crocheted sweaters even when it's warm outside.
Sunglasses from this time have also been making its rounds in the market along with the return of beautiful bandanas or scarves with eclectic prints.
The 70s were truly iconic from its music all the way down to its platform boots, and the TikTok community has taken notice and found a way to turn it into their own.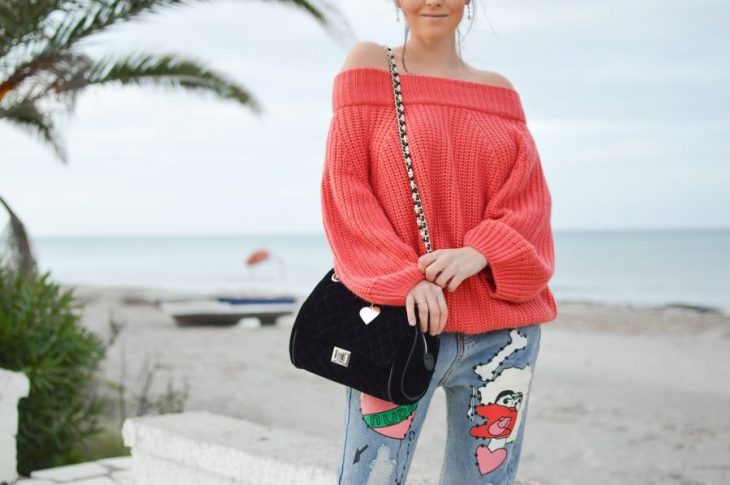 Fashion Comes Around: The Viral TikTok Clothing of 2022
The viral TikTok clothing picks of today show that trendsetters often look to the past for inspiration for the future. Although some styles have been modernized to a certain degree with silhouettes being updated for a more structured look and a more comfortable feel.
The clothes from the 70s up till the 2000s have come back looking as classy as ever, and while revamping your entire wardrobe may not be an option, you can always dive into your mom's closet or even an ukay-ukay for these vintage pieces – just make sure to have a plan before going in.
Do you have any outfits inspired by any of these eras? Or maybe you have a cool photo showing off the fashion from any of these generations? Share it with us on our Facebook page.
Tash De Castro
Tash is often thinking of her next meal while palpitating over coffee. Legend has it that if you talk to her about food and bring her on a hike, you'll have her friendship forever.