Tash De Castro
Tash is often thinking of her next meal while palpitating…
The Ber months are often associated with the cool winds of Amihan and also, the weird sunny-rainy-cloudy weather that happens all in one day. It's only natural that you scramble for stylish outfits for the workplace that can brave the moody climate, and a homey cardigan can help you do just that.
Let's dive into the many ways on how to wear a cardigan, so we can finally bring them out from under our beds (yes, that's a Taylor Swift reference) and use them for the office.
Styling a Cardigan
The humble cardigan can be worn in many different ways. You can take a more distressed look like Katie Holmes' viral cashmere bralette and cardigan set back in 2019, an edgier approach like Rihanna's camel sweater set of 2019, or take the classic oldie but goodie way like Kate Middleton and the Miu Miu cashmere cardigan that sold out days after she was seen wearing it.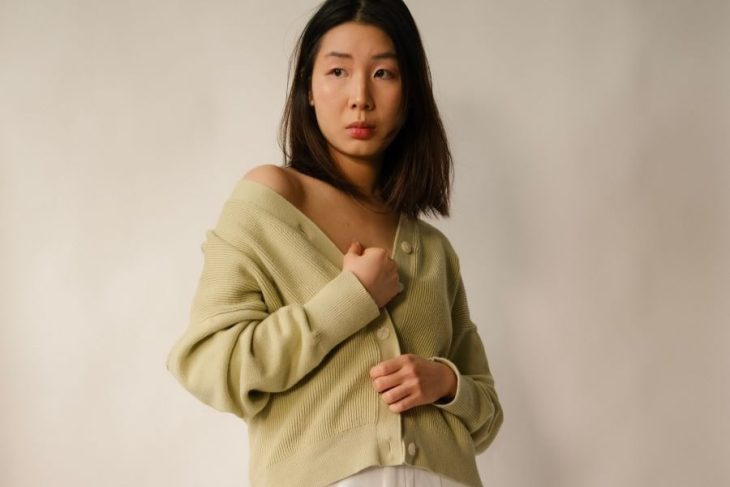 The timeless cardigan can easily be buttoned up and worn with jeans to the office for those lazy days.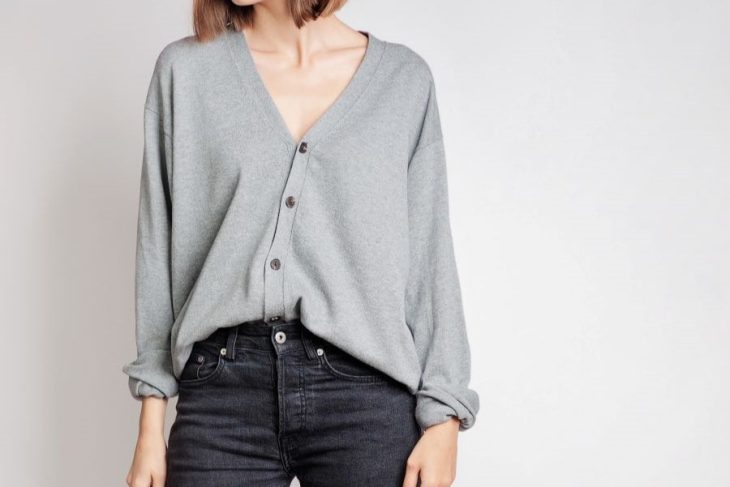 You can also switch up the way you wear your cardigan by leaving the buttons unfastened and showing off a classic t-shirt and jeans outfit.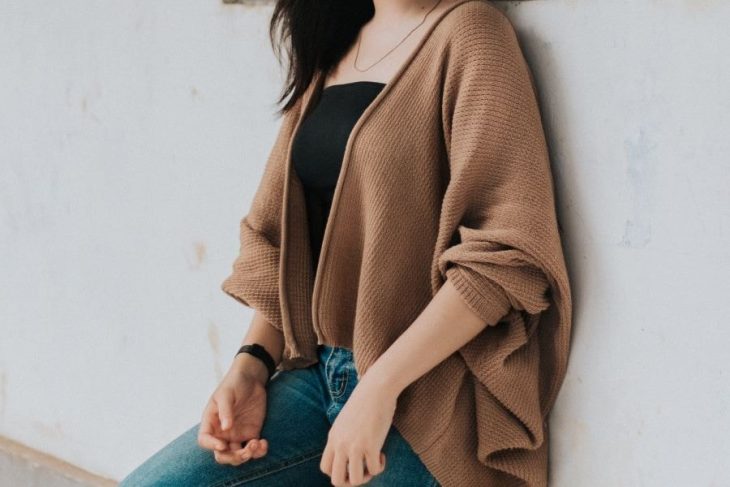 If it gets too warm or if you're simply aiming for a different look, you can tie your sweater around your shoulders to give your ensemble a more preppy feel.
Styling an Oversized Cardigan
Style icon (and my second favorite ex-One Direction member, Niall being the first) Harry Styles sported a JW Anderson Color Block Patchwork Cardigan at a rehearsal for NBC's Today Show and launched a Tiktok trend that had people creating their own versions of the item.
Style your favorite colorful oversized cardigan with black pants, a white blouse, and a chunky neutral-colored necklace to keep all eyes on your bright sweater.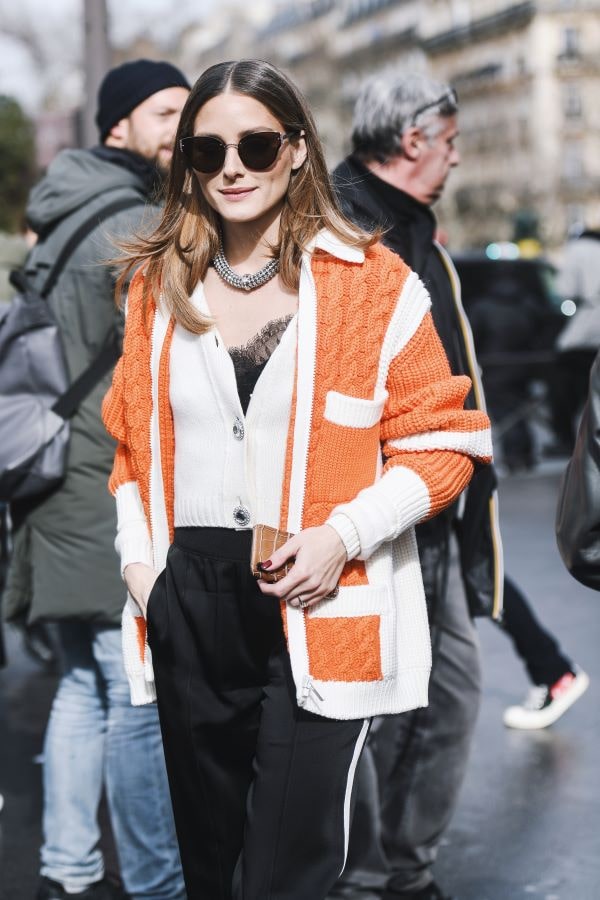 If you're looking to make a chunky sweater just like Harry's, but don't have the time to make it, you can check out this local crocheting shop that can do just that or a piece that's more akin to your taste!
View this post on Instagram
Just remember that handmade garments like this will take longer to create with lead times of at least a week, and depending on demand, can have long waitlists.
Styling a Short Cardigan
Wardrobe stylists are giving us the how's of dressing up feminine cardigans through different motion pictures. Cropped cardigans are often seen on a confidently trendy leading lady's repertoire of outfits in pop culture.
As if we could ever forget Cher Horowitz's fluffy cardigan and high-waist skirt outfit from Clueless, or the iconic scene in Euphoria where Maddy and Cassie were dressed in the same cropped cardigan and pants combo, albeit in different colors.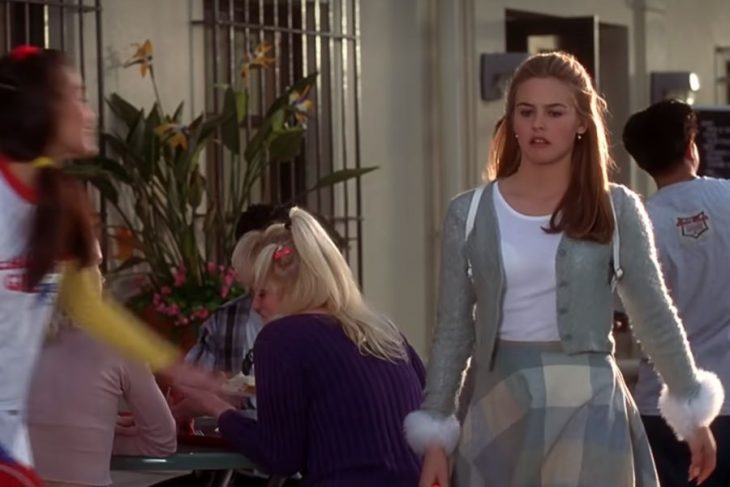 Cropped cardigans and midriff sweaters with short sleeves are gaining popularity once again because the early 2000s fashion is coming back into focus. True to its nature — fashion, is indeed, cyclical.
When it comes to figuring out how to wear short-sleeved cardigans, you can button it all the way up and wear it as a blouse, if you're wearing high-waisted bottoms.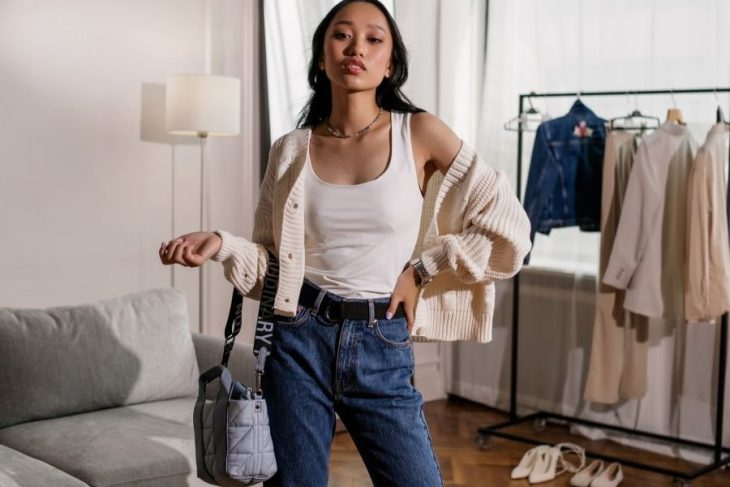 Cropped sweaters, on the other hand, can be worn with the buttons unfastened with a high-neck tank top and high-waisted pants.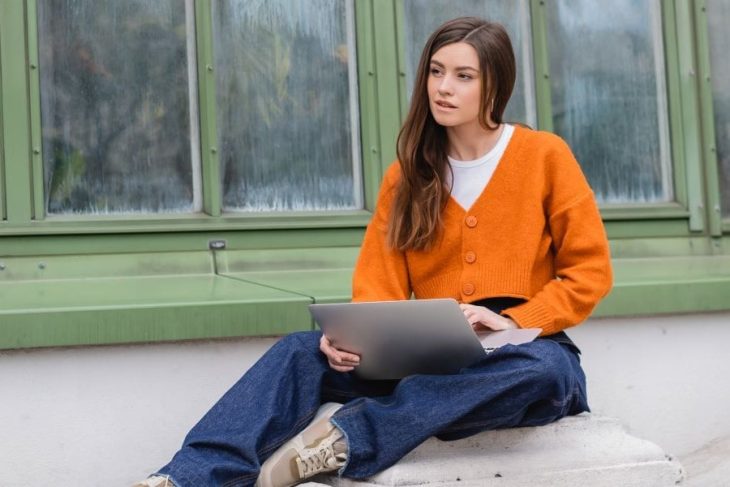 If you have a cropped V-neck cardigan, you can fasten the buttons and show off your tee from underneath. Just take note of your colors to make sure that they complement each other.
Styling a Long Cardigan
Long cardigans can come in a couple of styles, and these include: Jennifer Lopez's Jenny from the Block embellished or Rachel from Friends cozy.
Wearing this type of sweater to the office means that you'd need to look a bit more polished.
Go with the option of tailored jeans, structured blouses, and sleek dresses that will make you look well put together, but still comfortable. If you feel like your attire needs a bit more magic, you can always accessorize using scarves, watches, and earrings.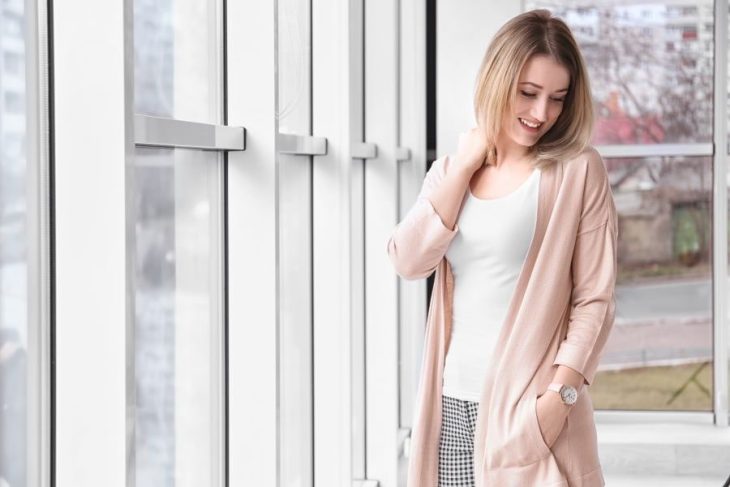 If you have a neutral-colored long cardigan, you can wear a plain shirt underneath and patterned pants.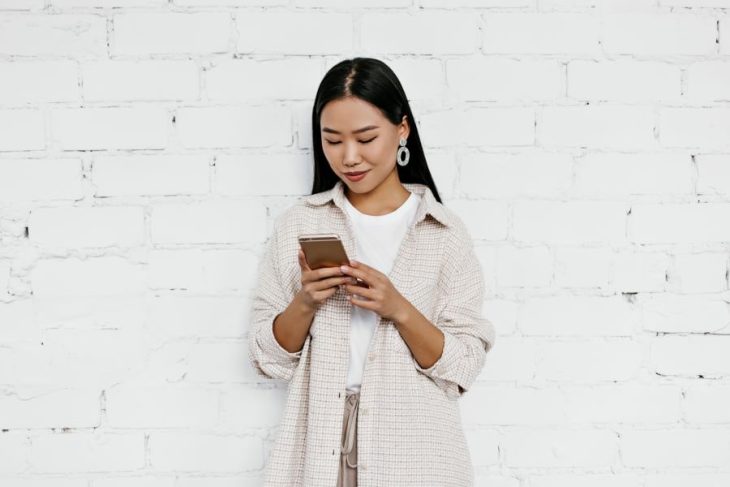 But if you have a cardigan with texture and patterns, it's best to stick with smooth fabrics underneath, just to keep all eyes on your outerwear.
A Cardigan for Every Weather
The cozy cardigan and its many styles come to the rescue when it comes to dressing comfortable while looking professional in the office. You can dress this garment up or down depending on your company's dress code, your mood, and your style.
If you're feeling a little stumped as to how you can wear cardigans, just take a page from any of the icons we mentioned above, and make their look all your own by injecting your personality and own twist to it. Remember, the clothes don't wear you. You wear the clothes.
Do you have a go-to outfit when you're wearing your favorite cardigan? Share it down below and inspire other women with their OOTDs.
Tash De Castro
Tash is often thinking of her next meal while palpitating over coffee. Legend has it that if you talk to her about food and bring her on a hike, you'll have her friendship forever.