Daphne Bual
A lover of stories, parks, animals, rainy days, and hot…
We're now in the middle of the rainy season. A few weeks back, we woke up to cool mornings thanks to overnight downpours and soft drizzles at dawn. I'm sure many of you had to resist the urge to sleep for five more minutes and brave the commute as it rained. If, like me, you ended up with wet shoes and pants, no doubt you felt a bone-deep chill that spreads soon after you entered an air-conditioned bus or your office.
I have the perfect remedy for bleak mornings like this: hot chocolate.
It's soothing, homey, and warms you up inside out. Fortunately, we've plenty of affordable options in Manila.
Make Your Own Hot Chocolate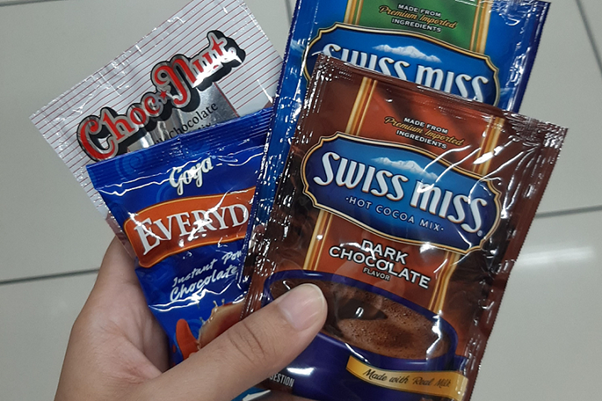 The easiest and cheapest way to get your hot chocolate fix is to buy instant chocolate mixes for only P10-20 per sachet. These are perfect for bringing to work: they're cheap, take up little space in your bag, and easy to prepare. But if you have time in the mornings, or want to reward yourself at night after a tiring day, you can whip up a decadent concoction made from milk and chocolate bars.
There are just times, however, when pick-me-up is more convenient.
Here are some of the best places in Manila where you can get affordable and delicious hot chocolate.
Hot Chocolate under P50
On days when I'm on a budget but can't resist indulging, the hot chocolate from convenience stores or fast-food chains become my go-to drink.
7-11 Hershey's Milk Chocolate – P25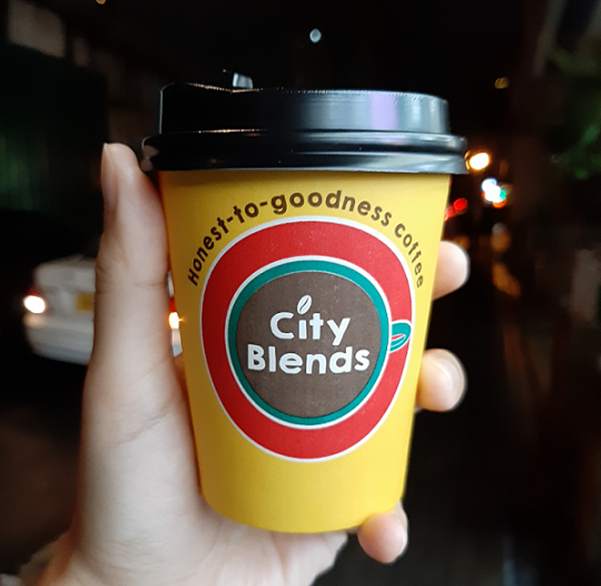 The cheapest in this list is also one of my favorites. 7-11's Hershey's Milk Chocolate is decadent and doesn't disappoint. It has a rich, chocolatey flavor and is just the right kind of sweet for me. It's available in 16 and 24 ounces, but I find that the 8oz. cup is enough to make me all warm and fuzzy without giving me a sugar high.
Jollibee Hot Chocolate – P36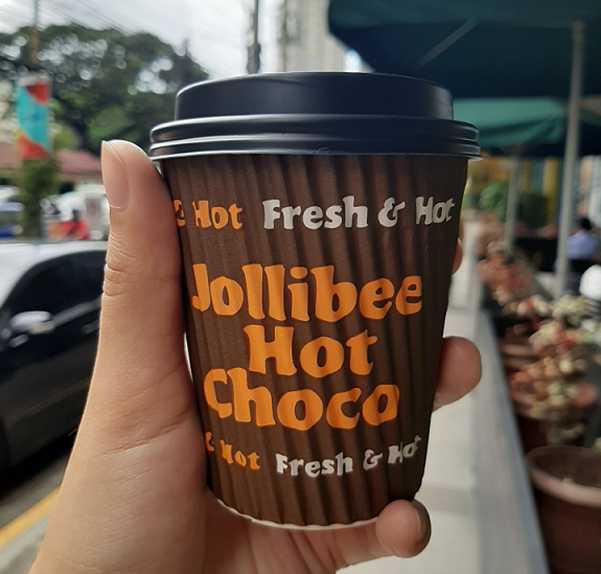 If you prefer the chocolate taste of tablea, then Jollibee's hot chocolate is for you. Its flavor leans more toward cacao than your conventional sweet chocolate. Of all the hot chocolates I've tasted, this one has the richest consistency, which I love. You'll get dregs at the bottom (especially if you let it sit then drink without swirling the hot chocolate), but they're not as bothersome as the undissolved bits in hot chocolate made from ground tablea.
The McCafé Hot Chocolate – P37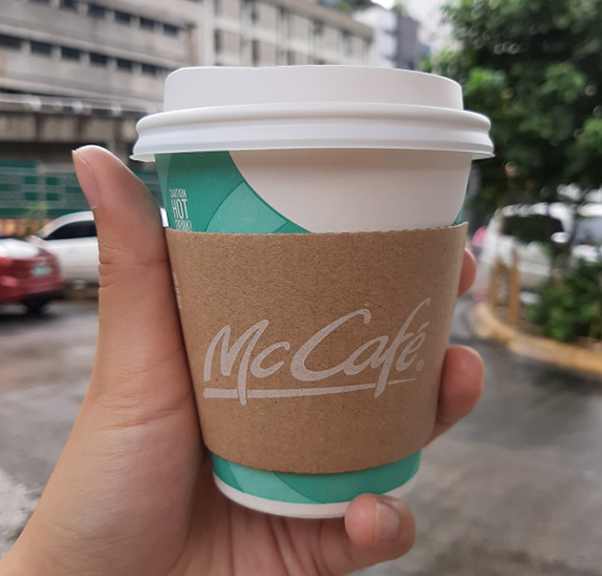 McDonald's hot chocolate is the most watery hot chocolate I've had. It has a lighter color than the other two, and it's also the sweetest. It's still delicious, but I'm never tempted to drink more than one cup (8oz) of it. I suppose the sweetness won't get to you as much if you drink it with a breakfast meal. I'd recommend this to people who like their hot chocolate sweet.
Coffee Shop Hot Chocolate Under P150
When you have time to kill and money to burn, it's such a pleasure to wait out the rain inside a cafe. You get comfortable chairs, free WiFi, and of course, a steaming mug of hot chocolate.
Starbucks Signature Hot Chocolate – P150 Tall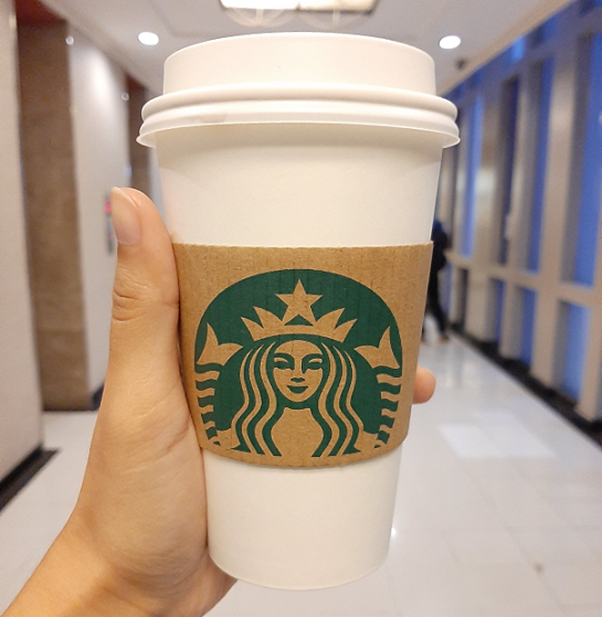 What I love about the hot chocolate from Starbucks is they top it off with whipped cream and chocolate powder. The sight of it gives me Christmas feels every time! I also like that it's not too sweet (they make it with four cocoas and steamed milk) and still tastes delicious even when it gets cold.
Coffee Bean and Tea Leaf Hot Double Chocolate (w/ marshmallows) – P130 Small
Another café hot chocolate that's like Christmas in a cup is CBTL's hot double chocolate. One word: marshmallows! I'm not fond of them, to be honest, but CBTL uses the tiny ones that quickly dissolve when you dunk them under the frothy layer on top. I feel like the melted mallows make the drink richer, which, again, a quality I love in hot chocolate.
Coffee Project Hot Chocolate – P150 Tall
As far as taste go, Coffee Project's hot chocolate is one of the best for me. It has just the right balance of sweetness and cacao taste. It's not watery, and the consistency is just right. The price point is also worth the drink, and you get to stay inside one of the prettiest and most aesthetic cafés in Metro Manila.
What's your favorite hot chocolate drink? Share yours in the comments below.
Daphne Bual
A lover of stories, parks, animals, rainy days, and hot chocolate, she believes that the best remedies for bad days are three servings of french fries and one whole rainbow cake.