Chryss Segovia
Chryss loves ice cream, literature, and East Asian pop culture.…
[video src="https://www.instagram.com/p/BZRGkEqg_9K/"][video src="https://www.instagram.com/p/gUPLlzOONp/"][video src="https://www.instagram.com/p/BantQPeFAzU/"][video src="https://www.instagram.com/p/BhqDRtYnVFY/"][video src="https://www.instagram.com/p/6WbTnjrrh7/"]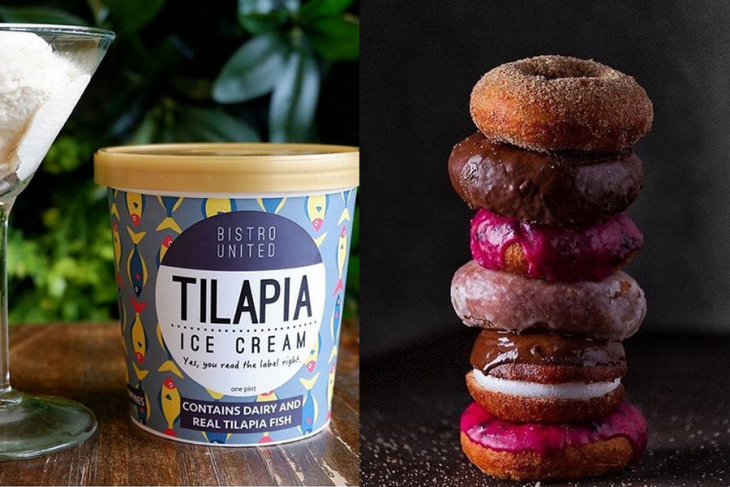 Last Sunday, my high school friends and I met up at Shangri-La. After lunch, we roamed around the mall hunting for the perfect cafe to eat dessert when we chanced upon Duck and Buvette. Their menu had a lot of mouth-watering choices, but my friends and I were instantly attracted to their choices of macaron ice cream sandwiches. What got our attention? The unusual yet tantalizing flavors.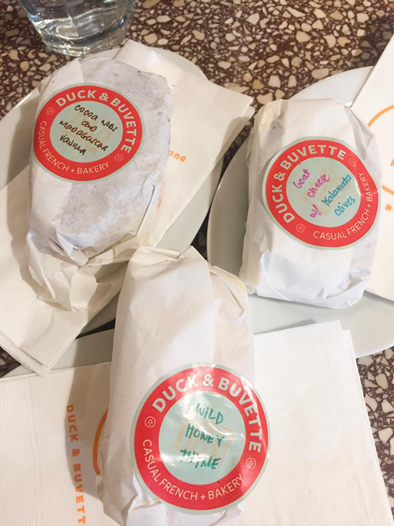 Although Wild Honey Thyme and Goat's Cheese were new to my palate, I know there are still plenty of other weird yet delightful flavors scattered across the metro. Take a look at this roundup of unusual food flavors/combinations that I'm dying of to try.
1. Avocado with Tanduay Rhum from Papa Diddi's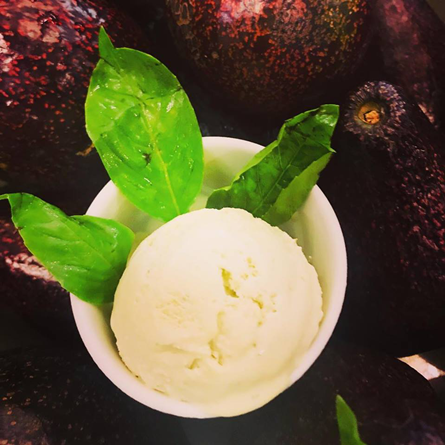 I'm a lover of Papa Diddi's ice cream, so I'm not a stranger to their weird ice cream flavors. I've tried their Roasted Forbidden Rice, Activated Charcoal and Blue Butterfly Tea. However, since their artisanal ice cream is always made fresh, their menu changes daily and I have yet to try their Avocado with Tanduay Rhum! I wonder if the mix of sweet and rich avocado ice cream together with the hint of rhum will feel like a party in my mouth.
2. Rose Latte from The Coffee Room
While the Coffee Room is temporarily closed, I can't wait until they open their doors again and I'll get to take my sip of this pretty in pink drink.
It's pink, it's beautiful and it looks amazing. The Rose Latte from this quaint coffee shop is a rose-infused concoction topped with petals and pistachios. While I don't know how it tastes like, I can only imagine that I'll feel dainty with every sip.
3. Gumamela Chocolates from CMBV Confectionaries Co.
These chocolates have gumamela/hibiscus ganache fillings in Peruvian dark chocolate shells
You might recall gumamela as those gorgeous flowers in your neighborhood that you used to make bubbles with but now, you can pop them in your mouth and enjoy them in chocolate form. Yep, that's right. CMBV Confectionaries Co. sells these delectable Gumamela and Santol chocolates to rouse your sense of nostalgia.
4. Tilapia Ice Cream from Bistro United
This flavor combines the savory taste of tilapia and the spiciness of chili flakes
This is something that I actually can't eat because I'm allergic to seafood, but I just had to include it in this list because it's freaking tilapia ice cream. When I saw this, my initial reaction was to think that it was gross, but for all the tilapia and ice cream lovers out there, this might be a match made in heaven.
5. Garam Masala Donut from Poison
Aside from Garam Masala, they also have other eccentric flavors such as Charcoal Yoghurt and Hazelnut Blue Cheese
When you think of donuts, you usually think of sticky sweet fried pastry often glazed with sugar and topped with lots of sprinkles. But Poison's Garam Masala donut offers a new twist to the holed classic.
For those who aren't familiar with Garam Masala, it's basically a blend of aromatic spices and chilis from India. The spices are usually toasted to bring out more aroma and flavor, and then ground.
The Garam Masala donuts are certainly a hit among fans of savory-sweet desserts. The complexity of the Garam Masala spice adds a new dimension of flavor and texture to the well-loved sugar coated classic donut..
6. Durian Cappuccino from Blugre
The Durian Coffeeccino is a hot cappuccino concoction that wonderfully blends the durian fruit with espresso
Yes, durian, that stinky fruit that is loved by many and also hated by many. Love it or hate it, Blugre's durian cappuccino is definitely a must try for those who love coffee and have an adventurous palate. If you can't stand the fruit's smell, don't worry! The strong scent of the coffee overpowers it.
Food trends come and go but it's always a delight to try the quirky flavor combinations that people come up with. The next time you're craving ice cream, coffee or a slice of cake, why not try out the unusual ones on this list? You never know, you'll be pleasantly surprised and you'll acquire a taste for them.
Chryss Segovia
Chryss loves ice cream, literature, and East Asian pop culture. She would like to pet your dog.