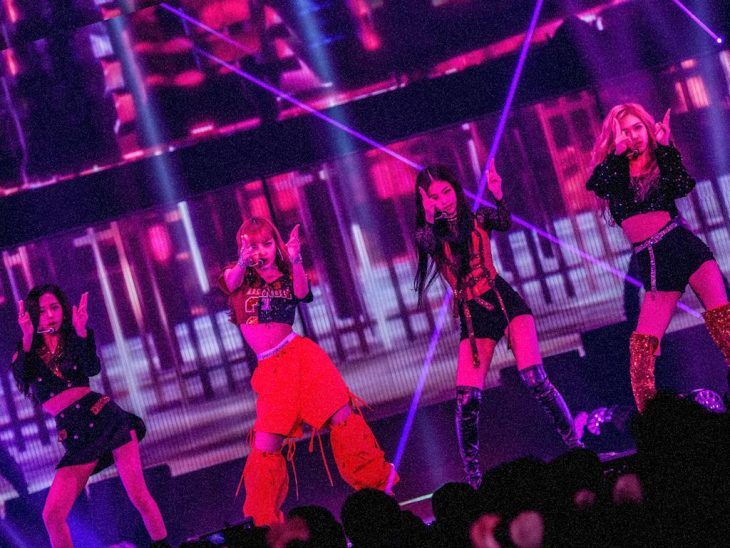 This 2019, BLACKPINK will officially be in our area.
The globally famous K-Pop girl group (composed of Jisoo, Jennie, Rose and Lisa) will be holding their first PH concert on Feb. 2, 2019 at the Mall of Asia Arena. BLACKPINK's 2019 world tour entitled IN YOUR AREA is a dream come true for PH BLINKs (the fandom's name). After two years of waiting, the girls are finally coming to dance the night away, "as if it were their last."
I'm a fan of BLACKPINK. I might not be the biggest one, but I am whipped for Jisoo's adorable-ness, Rose's power vocals, Jennie's badass KWEEN-ness, and Lisa's powerful dancing. When the news of their concert came out, I was ecstatic. What better way to usher in 2019 than watching these Queens rule the stage?
Since I missed SEVENTEEN's "IDEAL CUT" in Manila, I figured I could make up for it by watching BLACKPINK. So I waited for the ticket prices to come out.
When they did, I realized I might not watch anymore. It turned out that I wasn't alone in that decision.
Too Much for 10 Songs?
In November, the concert's presenters MMI Live and Pulp Live World released the ticket prices. There are 10 different seating classes ranging from P2,650 to P 19,750. The Globe Pre-sale was on Dec. 5 while the public selling of tickets started the next day, Dec. 6.
Upon the release of the ticket prices, a number of fans expressed their disappointment with the prices, saying it was too expensive and unreasonable. Some of them vented their frustrations on social networking sites, such as Twitter (aka the haven of all K-Pop fans)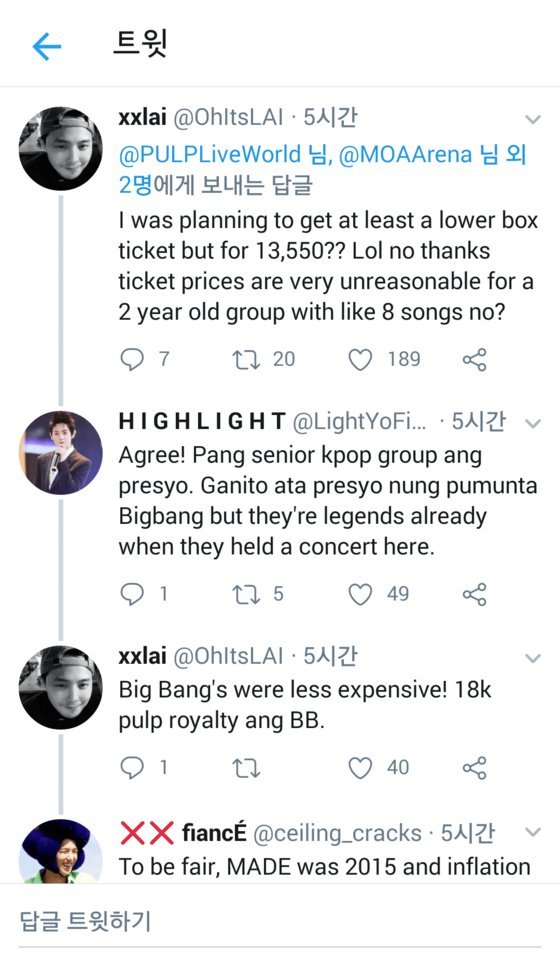 BLACKPINK has a total of nine songs, not counting the Japanese versions and the collaboration with Dua Lipa. Fans are outraged that the producers are charging concert goers for more than P19,000 for a band that has barely 10 songs.
I can understand the sentiment.
I've been to two K-Pop concerts in 2017, both costing P13,000 each (including the concert handling fees) for VIP. In the case of BTS' "The WINGS Tour" in Manila, fans got to enjoy three hours of nonstop performances, which included 23 songs. It also had eight seating classes only and the Gen Ad prices started at P1,000.
K-Pop boy band SEVENTEEN's Ideal Cut in Manila, which happened on Sept. 29, 2018, also had eight seating classes. The price range was P1,500 to P 12,500 and the band performed a total of 26 songs.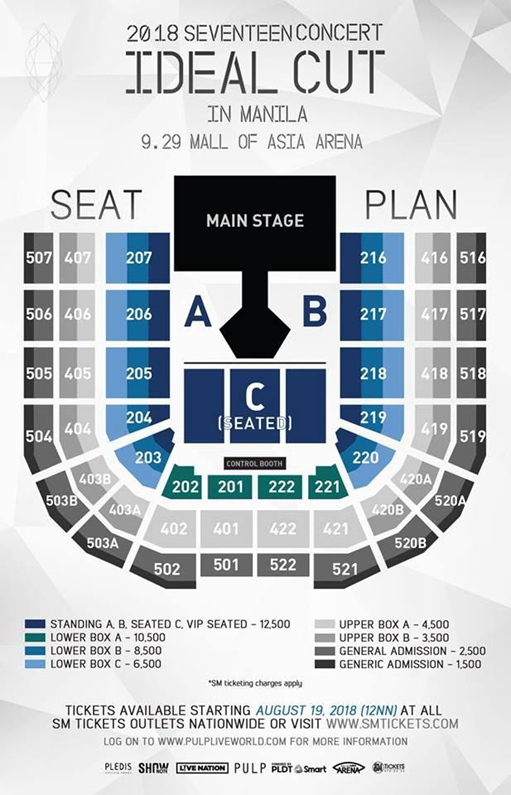 BLACKPINK's In Your Area tour has an average of 20 songs in the set list. You might think, "Hmm, well that doesn't sound so bad." Some fans, however, are not too keen on attending a concert where the band will perform two versions of one song.
Consider their set list for their Japan "In Your Area Tour" in 2018 at Osaka-jou Hall, Osaka: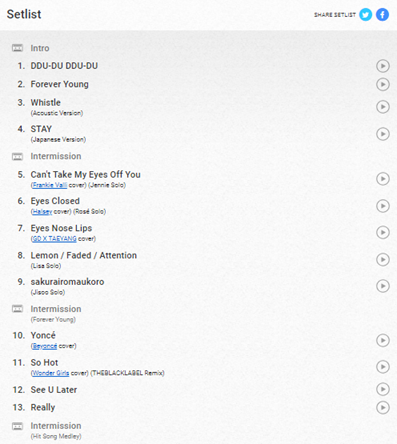 Since the band only has nine songs, the concert producers filled the gap with song covers and performances of both the Korean and Japanese versions of their songs.
Their concert at Kyocera Dome in Osaka was more promising. The band performed a total of 20 songs but three of the encore songs are remixed versions of their hit titles "DDU-DU DDU-DU," "Whistle," and "Stay."
Another reason behind the uproar at the ticket prices was the fact that most of BLACKPINK's fans are students. Not all student BLINKs can afford the nearly P20,000 ticket, let alone the General Admission fee, which costs more than P2,500. Younger BLACKPINK fans expressed their sadness at the prices, some of them joking they'll have to sell body parts just to watch their favorites.
Unreasonable ticket prices are not an isolated case to BLACKPINK.
Celine Dion's Live 2018 Tour also caused an uproar when PH fans learned that the price range was between P2,640 to P35,380.
The Philippines is no stranger to overpriced concert tickets, but it's always a pain when it happens. The big question is, "Why does it happen?"
The Economics of Overpriced Tickets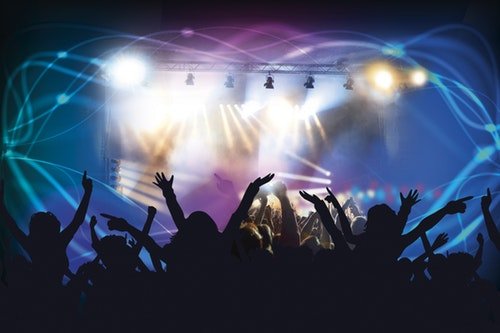 Several slices comprise the pie that is the concert ticket price. These slices include the following:
Bringing Everyone Over
The first slice concerns the amount the organizers have to shoulder to bring an artist to the country. This includes airfare, handling of the equipment, lodging, shipping permits, and more. The organizer isn't just bringing BLACKPINK; they have to shoulder the fair of the managers, back-up dancers, and bodyguards.
Venue
Philippine organizers usually have a partner venue. For example, Happee Sy, the PULP concert producer for K-Pop acts, is a partner of the Mall of Asia Arena, which is why most K-Pop acts use it as a venue. In case an organizer does not have a partner venue, they will have to book a place that accommodates the band's expected fan attendance.
Stage Design
The stage's setup gives the fans the overall concert experience. Consider Coldplay's "A Head Full of Dreams" tour in Manila. It was a colorful nirvana of vibrant lasers and lights, justifying the P22,500 VIP ticket price.
K-Pop acts go above and beyond with their stage designs. We're talking about LED lights, screens, pyrotechnics, and more LED lights. These can be expensive, and they contribute to the pricing of concert tickets.
Local Permits and Taxes
Foreign artists must pay royalty fees and equity clearance. According to Esquire magazine, the vocalists even have to pay the Organisasyon ng Pilipinong Mang-aawit while the remaining band members must pay their due to the Asosasyon ng Musikong Pilipino. Other taxes include local government tax, entertainment tax, and working visas.
We also have to consider the effect of the inflation. Since the prices of commodities are rising, it's only natural for the concert tickets to reflect these changes.
The BLACKPINK Debacle: Worth It or Nah?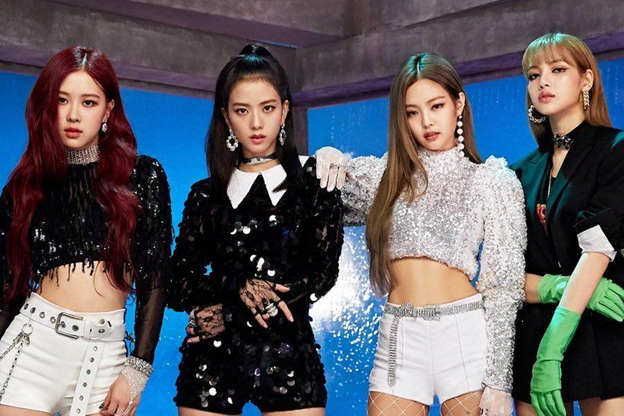 Despite the complaints about the ticket prices, BLACKPINK's In Your Area tour in Manila is sold out. I repeat: SOLD OUT.
What does this say about ticket prices and the fan culture in the PH?
Fans are free to complain about the pricing of their idol's tickets. But the bottom line is they still want to see their favorite band so they'll line up or go online to buy a ticket — no matter what the price is.
In my opinion, BLACKPINK's concert is ridiculously expensive.
If you do choose to go, you also have the option to buy tickets within your budget. The seats may be far away but think of it this way: AT LEAST YOU'RE THERE WATCHING THEM LIVE.
Nothing beats the experience of watching your favorite band live, no matter where you sit. That's what counts.
The decision to buy or support depends on your priorities. If your budget will not allow for the pricey tickets, it's best to save up for the next concert instead.
How about you? What are your thoughts on BLACKPINK's "In Your Area Manila Tour" 2019?
Ashley Petallano
Ashley is an awkward potato in love with words, Kpop, and corgis. She spends her free time dancing like one of those balloon things you see in malls.