Not even the southeast monsoon could stop "History Con 2018" from leaving a mark. Participants, such as myself, still flocked to see celebrities like Giorgio Tsoukalos from "Ancient Aliens," Jaime Dempsey from "Ride N' Seek," and Katheryn Winnick from "Vikings."
Aside from the stars of History Channel, "History Con 2018" showcased spectacular and beyond-interesting booths. The convention filled the entire World Trade Center from August 10 to 12 with the most amazing finds that anyone will surely love.
Here are some of the booths that made almost everyone stand in awe and amazement.
Vintage Wagon
What's History Con without vintage trinkets, right? Vintage Wagon was an amazing sight (see main image above), filled with trinkets mostly from the 20th century. The items ranged from Beatles vinyls, DC and Marvel posters, Star Wars t-shirts, and the whole enchilada that geeks just love.
The hipster van lures every History Con participant because of its remarkable collectibles. Even if you're no collector, you'll want to have one of the items that Vintage Wagon sells.
Vitrum Upcycled Bottles
We all know what recycle means. Vitrum, on the other hand, does so much more than recreate bottles and old machine parts. The booth is an illuminating area, featuring lamps – and other interior design whatnots – made from, of course, bottles, broken pedals, parts from a seat of an airplane, screen doors, and more.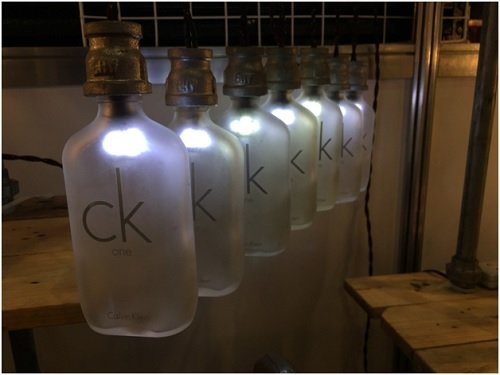 I was fortunate enough to meet Ian Sarra, the creator-slash-designer of Vitrum's products. He revealed that he never remakes one design. So if you're to buy one Vitrum lamp, no one will ever have the kind of lamp that you have. Now that's one of a kind.
Battle of Manila Booth
Veterans Bank consistently puts up this booth every year in "History Con." The booth presented the war that ended the tyranny of Japan over the Philippines when the Americans returned. There were photo opportunities with soldiers in vintage uniforms and rides in jeeps during that era. But the piece de resistance was the reenactment.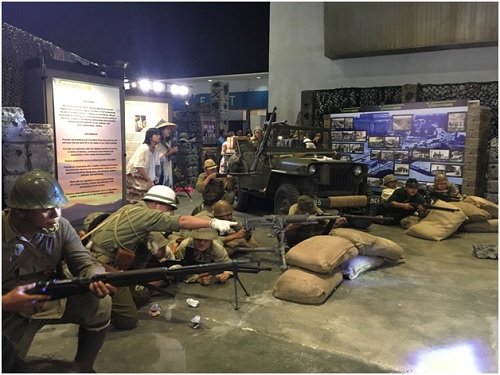 This booth was not only spectacular in its production, but also chilling in its reminder of how our ancestors suffered through the war.
Gaming Library
Board game nerds, come forth and heed the call of the board lords. Gaming Library was exciting, filled with kids and adults playing gigantic XO's, Tetris, and other kinds of board games.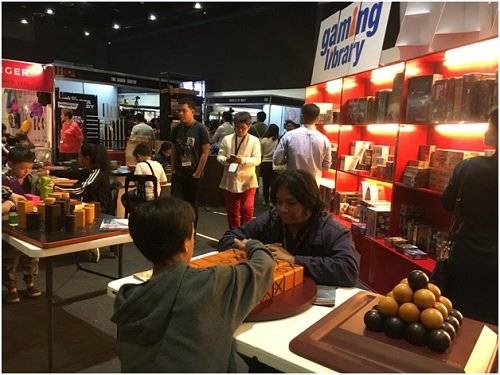 The booth had shelves stacked with all sorts of board games, card games, and other stuff that any child or child-at-heart will fall in love with.
Cars and Big Bikes
Another exciting thing in History Con 2018 was the display of cars and motorcycles. I saw an installation of Harley Davidson big bikes displayed outside. The motorcycles were amazing. I don't ride bikes, but I was tempted to get on one of these freedom machines. That is until I remembered how much they cost.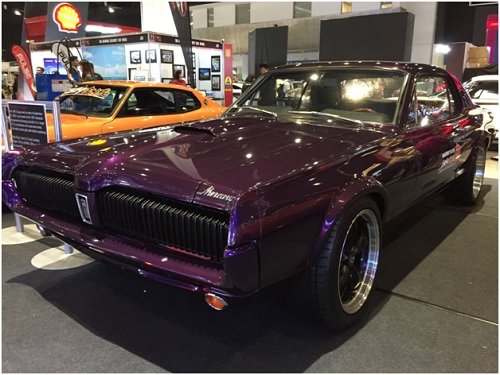 The number of vintage muscle cars inside the hall was just overwhelming. My eyes glistened when I saw the cars. I'm not a fan of too much color, but the purple and orange muscle cars made my heart skip a beat.
Boots and Sneakers Collectibles
If you love wearing boots as much as I do, no matter what the weather, your jaw will absolutely drop in this booth. Mine did. You can never have too many boots, I guess. These Dr. Martens are lovely.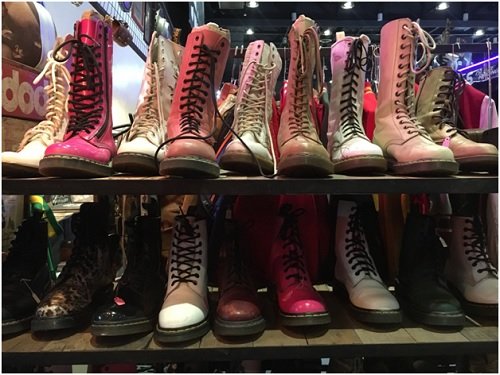 But this booth wasn't just made for boots.
Sneakerheads also had some eye candy. Dangling by the shoelaces were not-so-worn-out Chuck Taylor sneakers from the past up to the present. You'll wish you had enough cash to burn just to have as many boots and Chucks.
"History Con 2018" presented so many booths, but I'd have to say these six are my favorites. I also loved Ram Mallari's Anthology Exhibit, Smarty Plants' succulent corner, the Lego installation, Sumobots Wrestling, sticker booths where artists drew live, and the Coca-Cola booth.
I wouldn't have missed History Con 2018 for the world, even amid the rain. Geek or not, you'll surely find something worth it in this convention. I can't wait for next year's History Con!
Jean Ricelle Aquino
Jean is a 23-year-old single parent who grew up in Pampanga. As a feminist, she fights against misogyny and misandry one day at a time.