Daphne Bual
A lover of stories, parks, animals, rainy days, and hot…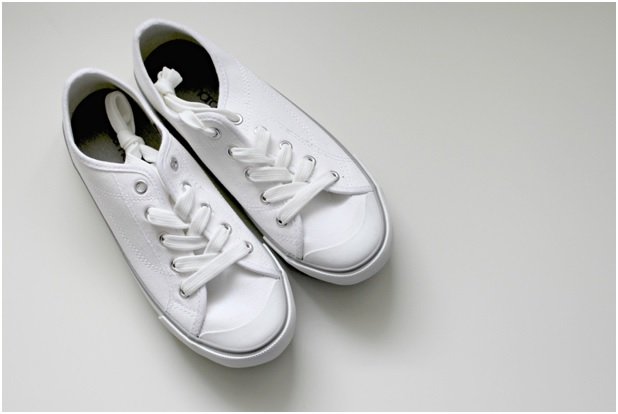 Fashion experts say that if there's one thing all women should have, it's an LBD. While I do agree that it helps to have a stylish, black number ready for an impromptu girls' night out, I say there's yet another thing all Modern Filipinas should have: a pair of sneakers.
There's so much you can do with sneakers. They are very comfortable, spacious, and light. You can walk, stand, run, and play around longer than if you were wearing strappy sandals or heels. You can also come up with many outfits with sneakers as the focal point.
Below are some pointers on how to choose a pair and, of course, outfit suggestions that make the most of your sneakers!
Colors and Style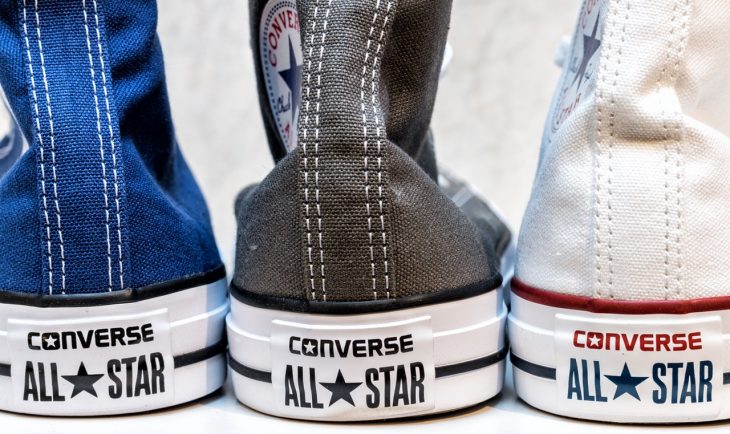 If you want to play it safe, and in my opinion, be able to mix and match a wide selection of clothing, go for the standard black, white, or gray. They go well with almost every color and clothing, from denim to cotton and pants to dresses. If you want to color coordinate your entire outfit, you can simply replace the laces with a matching color. And if you prefer to wear colored sneakers, tan, silver-gray, denim blue, mint green, and mint blue are hot right now.
When it comes to style, no-lace sneakers are more casual than the traditional laced sneakers — unless they are a Venetian-style slip-on in conservative colors.
Sneaker Outfits
Here are some fashionable sneaker outfit ideas for young and working women.
Casual and Comfy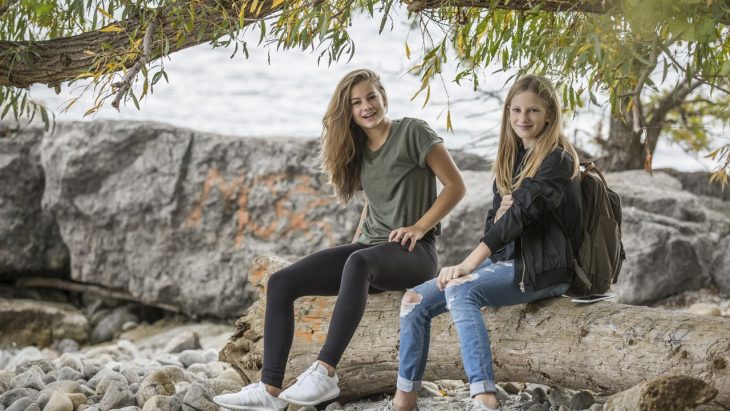 This is the classic outfit that goes so well with sneakers: jeans and t-shirt. For a more polished outfit, swap the t-shirt for a polo or dress shirt, and tuck it in for good measure. To ramp up the feminine factor, jazz up the outfit with accessories like hoop earrings, long necklaces, and your favorite bag.
Sweet and Young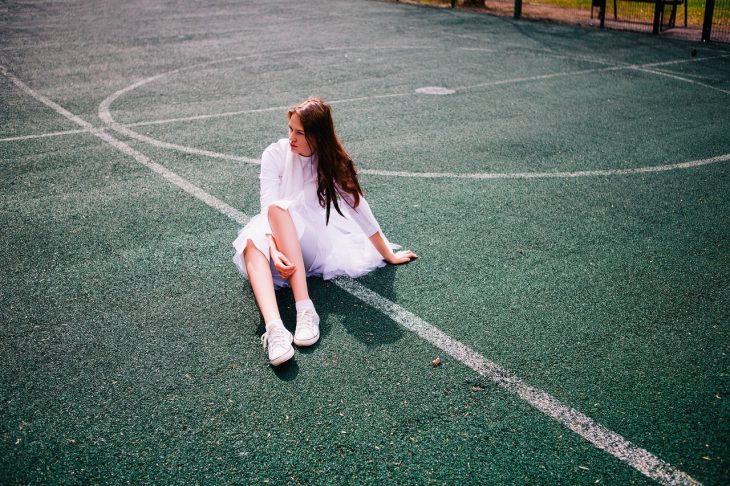 Wear a floaty dress that falls above your knees with matching sneakers for a casual, girly look. This outfit works for most body types. It's also perfect for humid days when it's so uncomfortable to wear jeans.
Simple and Carefree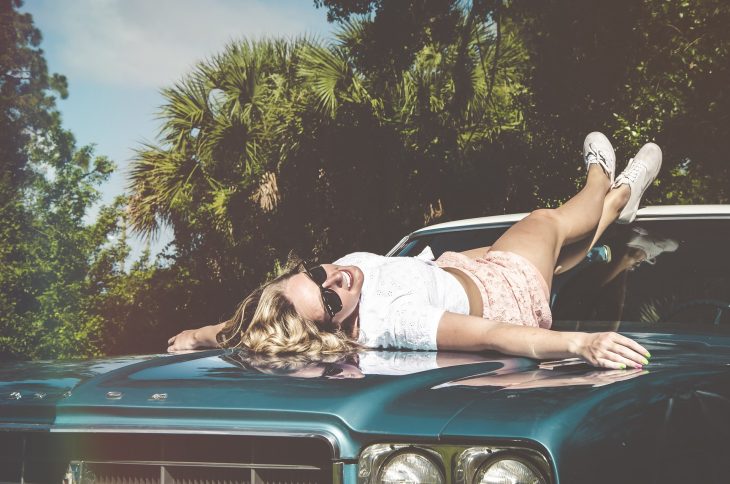 Shorts (cotton, leather, or denim) are fabulous with sneakers. Match them up with a t-shirt, dress shirt, blouse, or tank top and cardigan, and you're good for the day.
Denim Love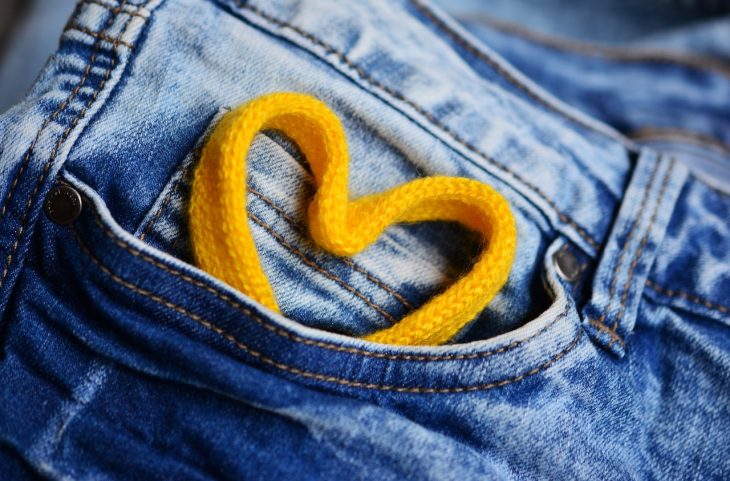 You can match sneakers with a denim skirt, either above the knee or ankle-length, and a plain v-neck t-shirt, peasant blouse, or tank top. You can also cover-up with a denim jacket if the weather turns chilly.
Boho-Inspired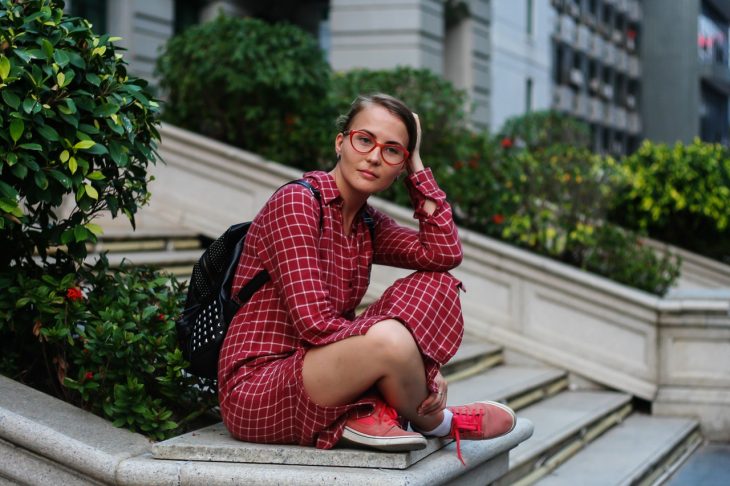 Maxi dresses and even contour dresses can go well with sneakers. How Boho you go depends on your accessories. Feather earrings, multiple bracelets, and long, beaded necklaces look nice with long dresses, but you can also keep things simple with few, less gaudy accessories.
Business Casual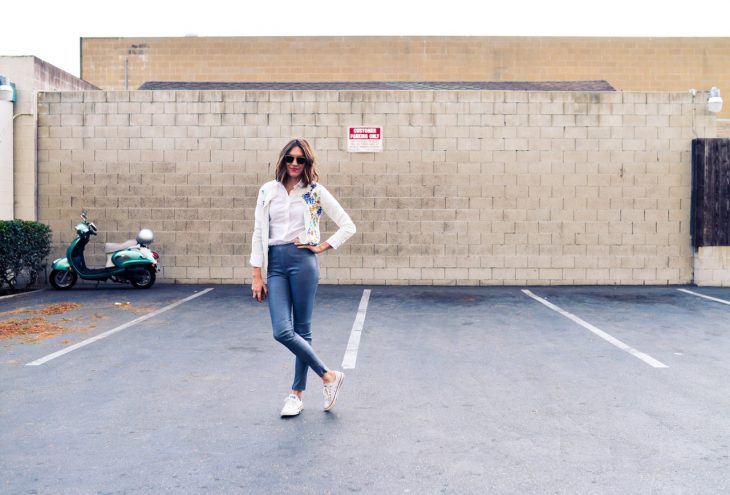 Have you seen those promotional photos of Skechers Modern Comfort for women? They matched black, white, and gray walking sneakers with straight-cut cotton and nylon pants, white polo shirt, and a blazer jacket. The outfit screamed comfort but is still suitable for the office. For women who take long commutes or walk several blocks to work, this casual business attire is perfect for you.
Granted that some offices are strict about business attire. If this is your case, you can do what every other working woman in the city does: wear comfortable shoes on the way to work then swap them for the black pumps waiting under your desk.
Comfort and Style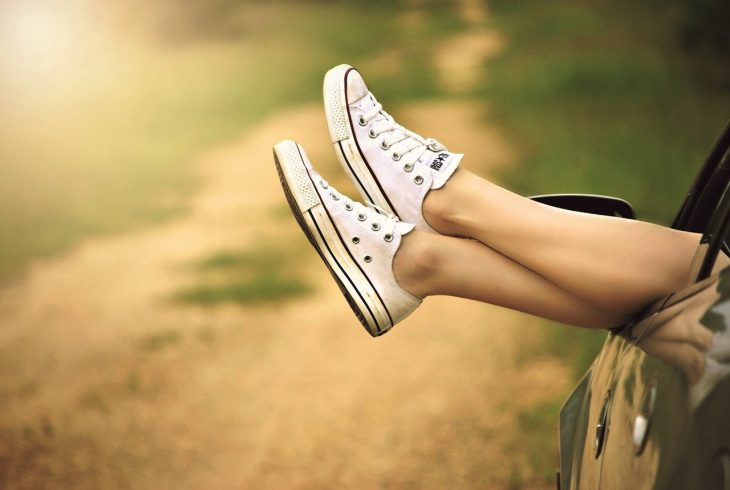 See how convenient it is to have at least one pair of sneakers? You can experiment with different outfits and achieve diverse looks. More importantly, you won't get blisters on the backs of your ankles! You can spend an entire day shopping at the mall; easily board and descend public transport; jump and dance through a three-hour-long concert, or walk four blocks in BGC or Makati CBD without pain or discomfort.
Make room in your closet for one or two pairs of sneakers. Trust me; you won't regret it!
Daphne Bual
A lover of stories, parks, animals, rainy days, and hot chocolate, she believes that the best remedies for bad days are three servings of french fries and one whole rainbow cake.