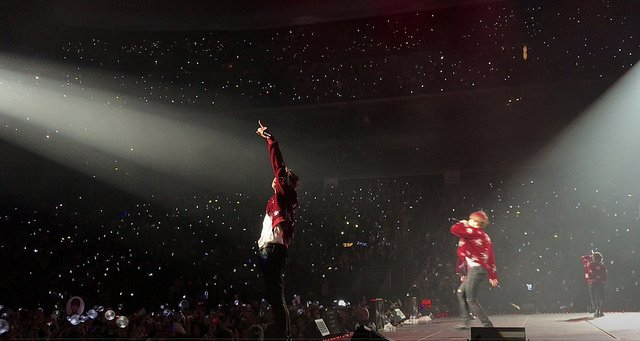 "I'm taking over you," sing the boys of BTS in their subversive fan-dedicated song "Pied Piper." But don't get too worked up about our beloved septet coming back to Manila, ARMY. Rumors are they'll be back here during next year's rainy season. Until then, let's count down the days to the confirmed concert dates of other Korean acts that we know and love.
Get ready to cheer your heart out and sing along to what these unnies, oppas, and dongsaengs have prepared for Filipino fans.
MOMOLAND — August 18 at The Theatre at Solaire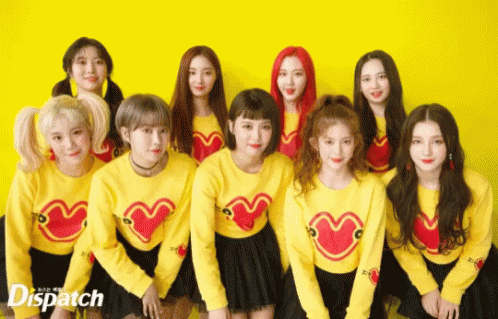 If you haven't heard about MOMOLAND, then you must be living under a rock. The girl group became viral on social media because of its catchy choreography for the single "Bboom Bboom."
Members Daisy, Nancy, and Ahin had a Facebook Live session last June, revealing that they will be in the Philippines this August. Fans, officially known as Merry-G0-Round, were unsure about what they'll be doing here; some people assumed it was for a fan meeting, while others thought it was for a shoot.
Well, we no longer have to wonder since Solaire announced that the group will perform alongside solo singers Lyn, Li Soo, and Lena Park for their annual "K-Pop Live Concert" on August 18. It is an exclusive and private event for Solaire members, though.
GFriend — August 19 at Kia Theatre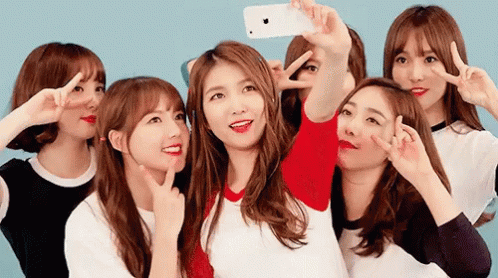 It seems like fans of Korean girl groups don't have time to breathe. On the day after MOMOLAND's showcase, GFriend will perform at the Kia Theatre.
GFriend was in the Philippines just last year for KPop Republic 2, a music festival with a diverse lineup of Korean idol groups. But 2018 GFRIEND FIRST CONCERT "Season of GFRIEND" in Manila marks the group's first official concert in the country. Hopefully, this show will be even more memorable than their last and make them want to keep coming back.
Kudos to crowdsourcing platform and concert organizer MyMusicTaste for listening to local fans and fulfilling their wish of bringing the group back here!
Wanna One — September 1 at the Mall of Asia Arena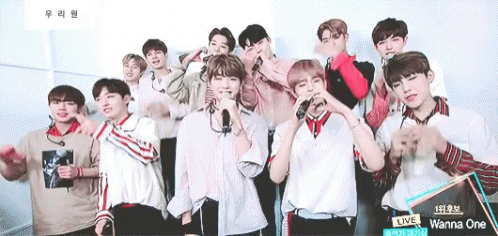 Wanna One's upcoming concert in Manila will be a bittersweet show. It is the group's last concert stop before going back to Korea for their final round of shows and promotions.
The idol group consists of the final 11 trainees from survival show "Produce 101" Season 2. Last year, the group won multiple Newcomer awards from major awards shows like the Mnet Asian Music Awards, the Golden Disc Awards, and the Seoul Music Awards. It is also constantly topping Melon and Gaon charts.
Alas, all good things must come to an end. Wanna One's contract is about to expire, after which the members will promote with their original labels. PULP Live World organized the concert on September 1 to give Filipino Wannables one last chance to cheer for the boys before their inevitable break up.
SEVENTEEN — September 29 at the Mall of Asia Arena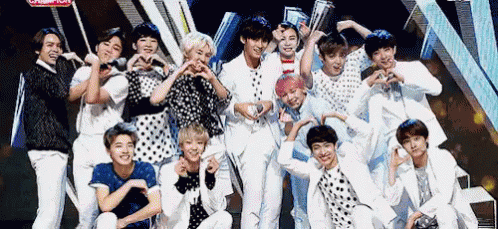 We'll spend the beginning of September with Wanna One and end the month with another well-loved idol group. The boys of SEVENTEEN are coming back to Manila on September 29 for their "Ideal Cut Tour."
The 13-member idol group debuted just three years ago, but is already one of the most famous groups in today's Korean pop industry. From their sharp dance moves to their endearing personalities, the members continue to win the hearts of Carats worldwide.
Renowned concert organizer PULP Live World (bless them!) seems to be omnipresent and omniscient, always observing Filipino fans and listening to their demands. It made sure Manila is one of the stops on SEVENTEEN's latest tour.
Day6 — October 6 at Kia Theatre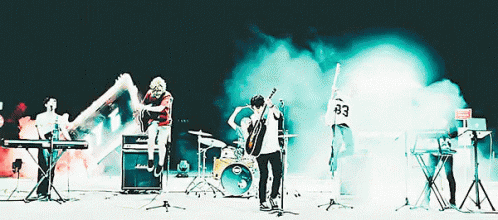 JYP Entertainment is famous for many idol groups including the Wonder Girls, 2 PM, 2 AM, Miss A, Got7, and Twice. It is also the home of the Korean rock band Day6.
The talented and endearing boys of Day6 are set to serenade Filipino fans on October 6 as part of their first world tour, Youth. The group debuted in 2015, but already it's well-loved by the public. In fact, it has released two mini albums and two full albums so far, and fans can't seem to get enough.
If you're a Filipino My Day, this is one show you shouldn't miss. Apart from it being a part of Day6's first ever world tour, the Manila stop gives fans an opportunity to have a hi-touch interaction with the members. Need I say more?
WINNER — November 10 at the Mall of Asia Arena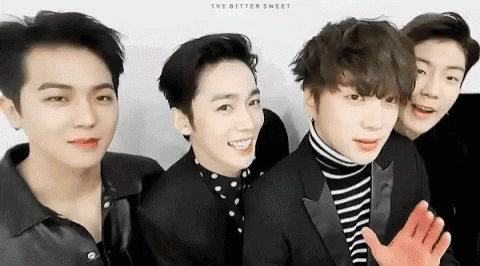 WINNER loves interacting with members of the Inner Circle, so the idol group is out to meet and perform for fans during their 2018 "Everywhere Tour." And the Philippines is one of the stops, of course!
Like Wanna One with Produce 101, WINNER is the result of a survival show called "WIN: Who Is Next." The group was formed in 2013 and debuted in 2014. Since then, it has released one mini-album and two full albums that fans can't seem to get enough of.
Now, you can enjoy the group's music live. Jinwoo, Seunghoon, Mino, and Seungyoon are sure to steal your heart on their one-night-only show on November 10.
iKON — November 11 at the Mall of Asia Arena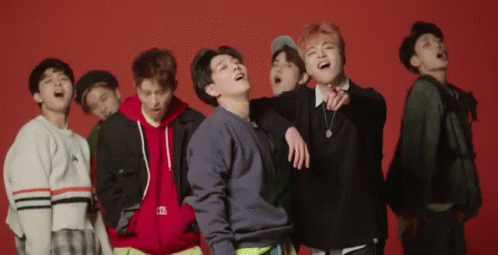 You only have to listen to the first few seconds of "Love Scenario," and you'll be hooked. The song is so catchy that schools in Korea have considered banning it from campus for fear of distracting students.
Watch iKON perform their, well, iconic song on November 11 at the Mall of Asia Arena as part of their 2018 "Continue Tour." The seven-member boy group will dominate the stage the day after their labelmate WINNER does, making the weekend particularly eventful for YG stans.
Again, many thanks to PULP Live World for the initiative to bring yet another in-demand group to Manila!
Watch These Groups Dominate Manila's Concert Scene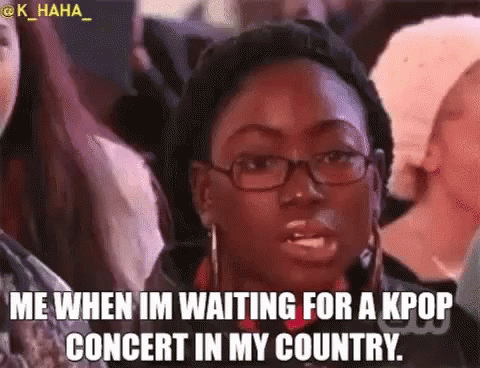 With all these acts taking over Manila late in 2018, it is indeed an early Christmas for K-pop fans. We're all rejoicing (and our wallets are crying) because of all these concerts happening soon. Which ones are you going to? Tell us all about it in the comments!