MM Maglasang
I write occasionally, read voraciously, travel constantly, and love fiercely.…
Pack your bags, file your leaves, the great outdoors are calling! If you're searching for new places to visit and new adventurous to embark on, here's an idea: why not make your next summer adventure a little bit "greener"?
If you haven't yet heard of ecotourism, it's one of the hottest ways to travel where adventure and sustainability merge. Ecotourism Philippines defines it as a form of sustainable tourism by which natural and cultural heritage areas are preserved and protected through mutual efforts between the local community and its visitors.
Cultural practices, environmental education, and economic prosperity are fostered for the benefit of the host communities and the satisfaction of visitors. While we're on the subject of new kinds of adventures, why not take the road less traveled as well to some of the Philippines' gorgeous but little known ecotourism destinations?
1. Palaui Island, Cagayan
Found in the northeastern-most  part of Luzon, Palaui Island is a protected landscape and seascape with white sandy beaches and waves crashing into rugged beds of rock by the shore. In 2013, Palaui was ranked 10th in CNN's World's 100 Best Beaches list, for its "raw beauty."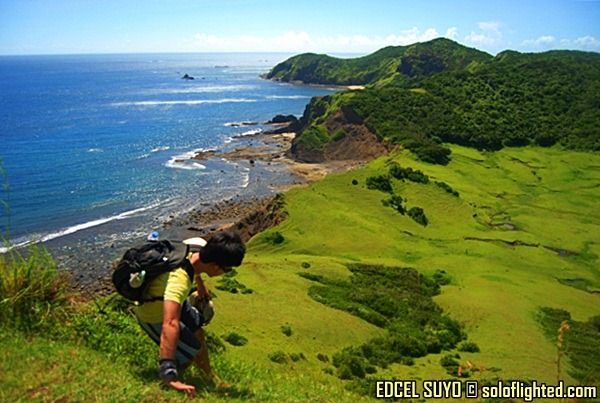 Trek or ride a boat to one of Palaui's main attractions: the Farol de Cabo Engaño, a lighthouse built by the Spaniards in the 18th century. Also, catch the Viray Festival, held annually from May 26 to 30. This festivity dramatizes the significance of the viray, a large wooden flat boat, which played a key role in the history of the town.
READ MORE: Travel Guide for Palaui Island
2. Sagay, Negros Occidental
Sagay City in the northernmost area of Negros Occidental is easily located on the Philippine map because of its ice cream cone shape. With its abundant and unexploited resources, the Sagay Marine Reserve is one of the biggest marine protected areas in the country.
Tourists can also enjoy scenic snorkeling at Panal Reef, where you will find vibrant corals and exotic marine life. The Museo Sang Bata sa Negros is an interactive museum for children, which is the first of its kind outside of Metro Manila.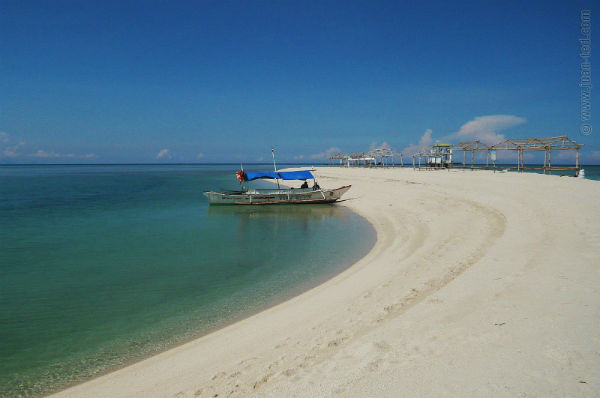 Be sure to visit the legendary Siete, a historic and majestic piece that is a o-6-6-o mallet, built in 1925 by Locomotive Baldwin Works in Philadelphia, Pennsylvania. Seafood lovers in Sagay, rejoice! Fishing is one of the city's primary livelihood sources so seafood is abundant, highly affordable, and best of all, fresh from the sea.
READ MORE: Travel Guide for Sagay City
[crp]
3. Dahican Beach, Davao Oriental
Sun, sand, sea, and surf, the skim boarding capital of Davao seems to have it all. Dahican Beach is seven kilometers of white sand, something every beach bummer loves. Have a go at skim boarding or surfing lessons from the local group, Amihan sa Dahican, a group of young skim boarders and surfers passionate about the environment.
Aside from offering lessons, they also protect the pawikans that come to beach from January to June to lay their eggs. They build fences around the eggs or transfer them to the hatchery established with  assistance from the Biodiversity Management Bureau.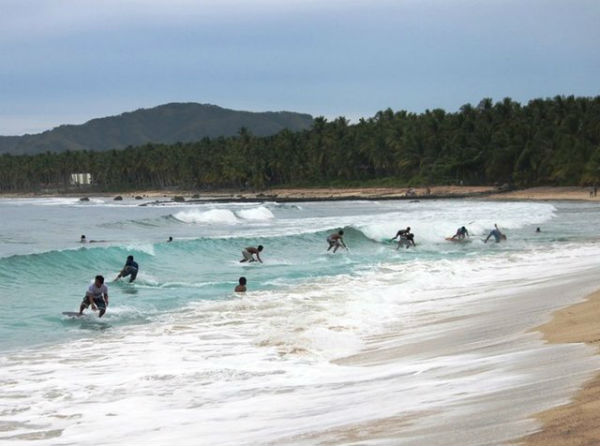 Come to Dahican during pawikan season to witness these turtles laying their eggs or the little hatchlings making their way to the sea. Other marine creatures you might see during summer months are dugongs, whale sharks, and dolphins. While in Mati City, take a side trip to the Subangan Museum, which highlights the best of Davao oriental, such as the UNESCO World Heritage site Mt. Hamiguitan.
READ MORE: Travel Guide for Dahican Beach
4. Bangrin Marine Protected Area, Pangasinan
The Bangrin Marine Protected Area in the municipality of Bani, Pangasinan, is a 42.25-hectare mangrove forest and home of 53 species of migratory and indigenous birds, making it an ideal site for birdwatchers and bird photographers.
It will require a boat ride to reach the mangrove area, where a boardwalk has been constructed at the edge of the front area, allowing visitors to move around the mangrove forest and spot migratory birds at close range.
Bangrin is  one of the 13 bird watching sites in the Philippines identified by the Department of Tourism, and it was declared as a bird sanctuary in 2001. Aside from bird watching, you can walk around and explore the forest. Boat paddling, fishing, and gleaning of shells are other activities that visitors can try.
READ MORE: Photos of Bangrin Marine Protected Area
5. Kaangrian Falls, Ilocos Norte
Travelers flee up to the north to visit historical Vigan or Ilocos' sand dunes. One more extraordinary site to visit in this travel-favorite region is the Kaangrian Falls, a beautiful multilayered waterfall making for picturesque scenery seemingly out of a scenic painting.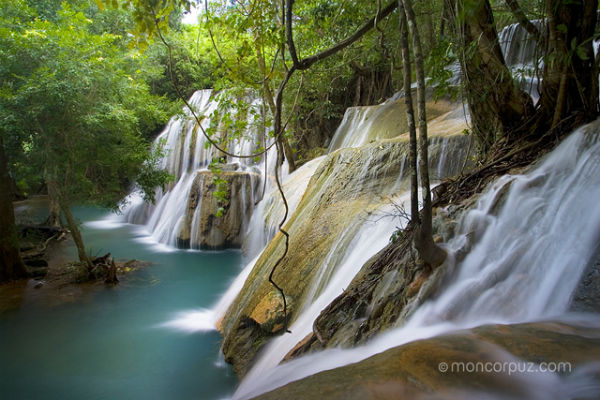 Limestone deposits in the falls' base creates hundreds of little sparkling pools, cascading down from multiple layers of rock. Hailed as one of the most beautiful waterfalls in the country, the stunning Kaangrian Falls is well preserved and taken care of by locals.
Because it is not always frequented by tourists, you may well be able to revel unperturbed in the tranquility of the falls and the forest. To visit the falls, you'll need to visit the Municipal Hall of Burgos, Ilocos Norte, to sign the visitors list and be provided a local guide.
READ MORE: Travel Guide for Kaangrian Falls
6. Tinuy-an Falls, Surigao del Sur
Dubbed as the "Niagara Falls of the Philippines," the Tinuy-an Falls of Surigao del Sur is a must-see spot when in Mindanao. The three-tiered and 55-meter high Tinuy-an Falls has natural pools perfect for taking a dip in its cool pristine waters. The upper level of the falls can be reached through a steep trail.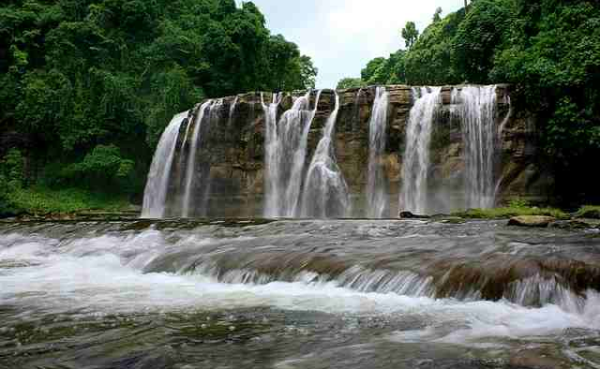 The falls are the perfect hideaway within lush forested hills where visitors can also enjoy trekking and bird watching. The best time to visit the falls would be in the morning, when a rainbow usually appears over the enchanting Tinuy-an Falls.
READ MORE: Travel Guide for Tinuy-an Falls
7. Cambuhat River and Village Tour, Bohol
Bohol has several tourist attractions: the beaches on Panglao Island, the Chocolate Hills, and the Loboc River cruise. Earning the Conservation International Excellence in Ecotourism Award in 2000 is another Bohol destination to check out: the Cambuhat River and Village Tour.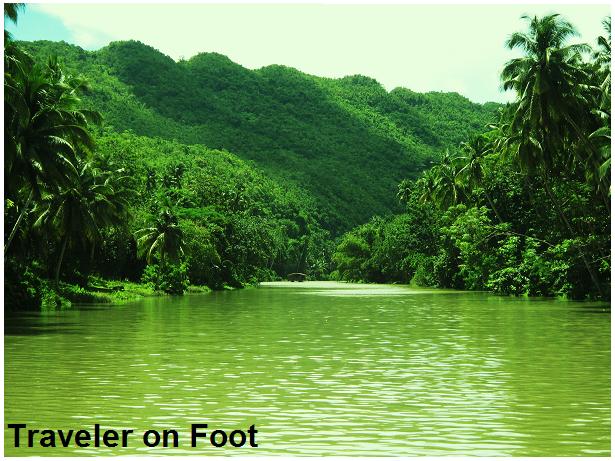 This was developed with the help of the Coastal Resource Management Project (CRMP) for integrated coastal management. In Cambuhat, fisherfolk are given assistance and training by the local government in managing their river systems, enterprise development, and native craft making.
The year-round Cambuhat River and Village Tour is a prime ecotourism adventure which includes visits to oyster culture farms and demonstrations on local craft making.
READ MORE: Travel Guide for Cambuhat River
Ecotourism is fast becoming a trend for traveling and exploring. Embark on an adventure while helping out the locals and learning a thing or two about cultural and ethnic practices. With 7,107 islands, the Philippines has a plethora of natural wonders to visit. Enjoy your summer!
MM Maglasang
I write occasionally, read voraciously, travel constantly, and love fiercely. Talk to me about adventure, cultural events, psychology, and world domination. Introverted and loud, awkward and proud.