#Summer2k19 always equates to #BeachVibes with family and friends. It's that time of the year when you book flights to Boracay, Baler, La Union, and El Nido — aka the summer hotspots of the country. But if you're the type who wishes to stay away from the mainstream beach scene this summer, Liwliwa in Zambales should be your next beach trip.
The sloping shores and gentle waves make the sleepy yet special town of Liwliwa, Zambales a worthy retreat from the city. Just a few hours away from Manila, Liwliwa has become an alternative to most famous surfing spots in the North. If you're not a big fan of the crowds La Union and Baler are famous for, then San Felipe's surfing pride is your best bet.
How to Get There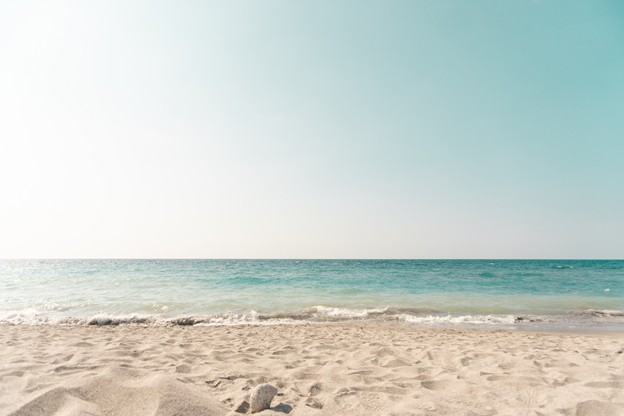 There are two ways to get to Liwliwa: drive or commute. My friends and I chose the first option. We rented a car and one of us was the designated driver. All six of us paid P1,000 each to cover the car rental, toll fees, and gas.
The commute option is more affordable. Initially, we planned to take a Grab to Victory Liner's terminal in Cubao and take the bus to Zambales, which costs P450 per trip. To and from Zambales, we only had to pay P900. After the bus, we would look for tricycles to take us to Sitio Liwliwa, which would cost less than P50. Had we gone down the commute route, our transportation budget would be a hundred bucks cheaper.
Still, nothing beats the convenience of having your own car.
Accommodation and Food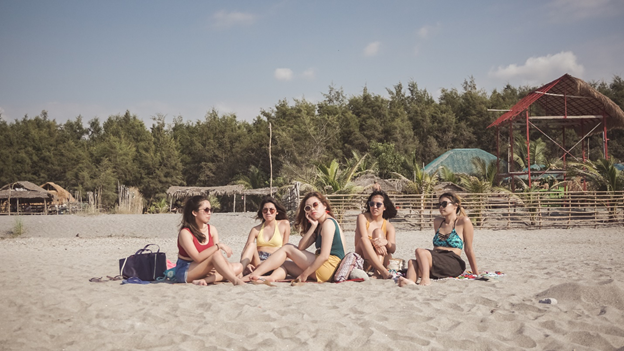 Liwliwa's accommodations are simple, but they fit the area's rustic charm. Homey and soulful, the beach's line of hostels and inns range from P400 to P1,400 per night. My friends and I stayed at Surface Beach Resort where we booked the largest room (for eight people) and paid P8,200 for the night. It's the only hotel in the area with a pool.
Other popular accommodations in Liwliwa are The Circle Hostel, Good Karma Surf Resort, and Kapitan Liwa. If you want a more intimate encounter with the outdoors, some of the hotels dedicate a space where guests can pitch their own tents. Beach Haven Campsite, Board Culture Liwliwa, and Liwalize It Surf Camp are some of the well-known camping sites in the area.
Another well-known accommodation in Liwliwa is The Glamp Zambales. Their rooms are designed to look like classy tents, complete with air-conditioning. These are perfect for those who want to experience camping but aren't too keen on being too exposed to the outdoors. The rooms are a lot more expensive, with the small tents priced at P5,000.
Food isn't a problem for your budget either. There are karinderyas everywhere and their menus have meals for as low as P80. Mommy Phoebe's, for example, had the best home cooked meals and fresh fruit shakes. We had dinner at Kapitan's where a friend and I shared calamares for P200, which was more than enough for us.
Lazy Beach Days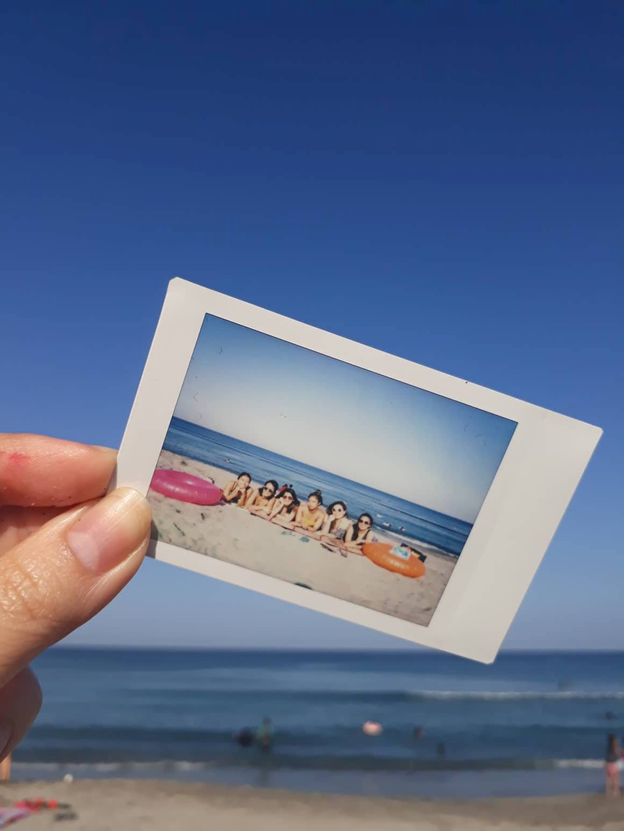 Most people flock to popular beaches to get their piece of "peace and quiet." I used to think Bora and Elyu could offer me said peace of mind, but when I arrived at Liwliwa, I changed my mind.
A pine tree-lined smaller alley will lead you to the area's wide and unspoiled beach. Complementing the simplicity are the roaring seas, clear blue skies, and fresh air. A few nipa huts here and there completed the peaceful scenery.
It was the perfect place to relax, work on your tan, watch the sun set, and — yep, you guessed it — to take a couple of #beachfashion photos.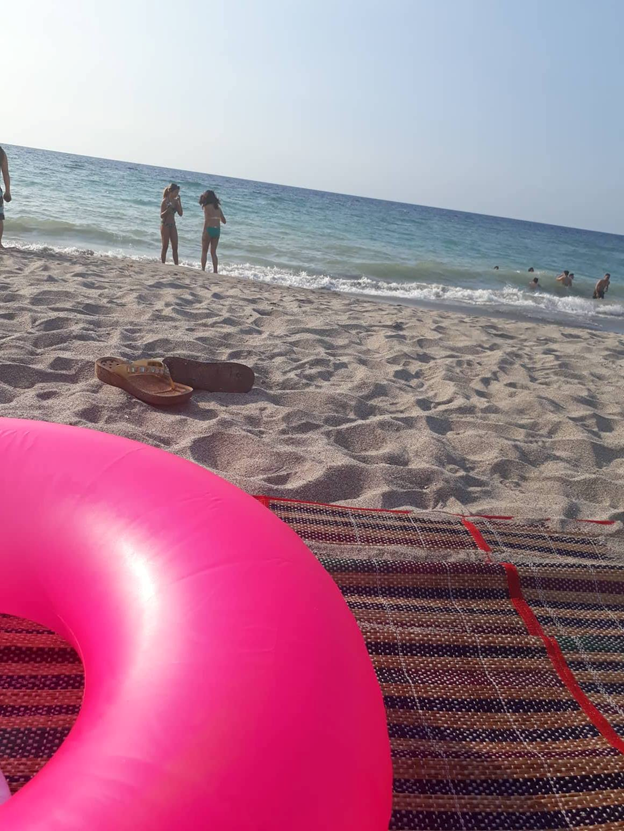 One of the best things about Liwliwa is that it's not as crowded as the other mainstream beaches in the country. It can't rival the shores of Palawan, Boracay, and Cebu, but there is something about this place that makes you feel more peaceful and at home. I spelled CHILL NIGHTS with L-I-W-L-I-W-A.
The beach also has a pretty strong signal reception so if you're dying to capture your #beachvibes photos for Instagram, you're free to do so. We barely got any internet at our hostel, but we did have a weak phone signal. It's the perfect place for to unplug and actually talk to your friends.
Fun Activities for Sun-Lovers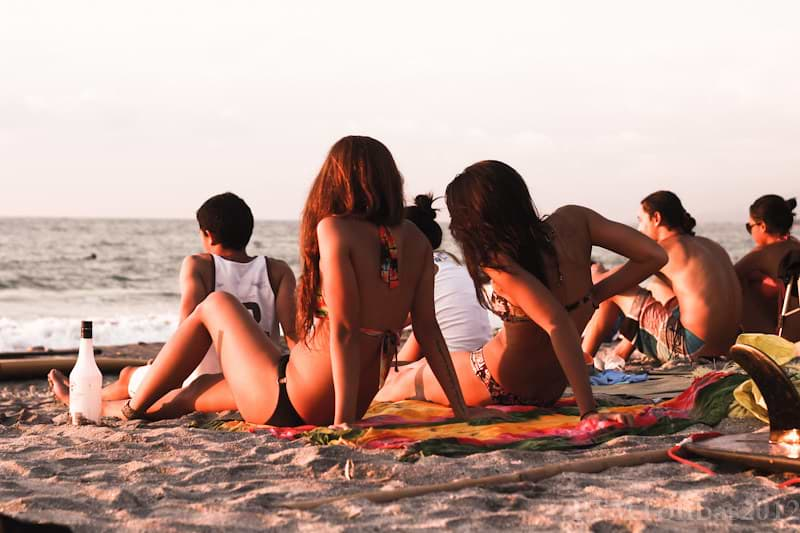 Most of the travelers prefer to lounge and laze around the shores, some take the call of the waves and surf. Most of the restaurants and hostels offer surf lessons with locals as instructors. The lessons usually cost P400 per hour; surfboard rentals are at P250 per hour. Skim board rentals are also available at P200 per hour.
The bigger waves roll in during the rainy season, lasting until February. If you want the waters to be calm, plan your trip around late March to early May.
Some of the hostels offer other activities as well. You can hire a boat to take you island hopping, go on a pre-schedule trek to nearby Aeta communities, or visit the Lubong Nanguloan Falls. Boat rental prices vary per establishment so make sure to ask your accommodation. The Aeta tours are P1,500 on average and the total expenses (transportation and entrance fees) for the falls side trip are  around P150 per person.
Adrenaline junkies can enjoy an ATV ride along the beach, lahar, and forest trails as well. Liwliwa ATV Adventure offers rentals at P800 per person per hour, with an additional P400 for back ride.
When night falls, wind down with your friends with a beach bonfire. You can ask some of the restaurants to light the fire for you. Pack a bag of marshmallows and roast some s'mores to cap off the night.
Of course, there are no ATMs on the beach so make sure to bring extra cash with you. The average budget for a Liwliwa overnight trip is about P3,000. Just scale up or down depending on the activities you plan to do and the accommodation you're booking.
I had a really good time at Liwliwa, though I'm no beach bum. It made me realize my ideal beach outing: just a chill day, lounging around with the girls and exploring nearby eateries for food. If you're not much of a beach lover like me, you'll surely fall in love with the waves — all thanks to Sitio Liwliwa.
Updated on February 27, with additional reporting from Geri Osorio.
Ashley Petallano
Ashley is an awkward potato in love with words, Kpop, and corgis. She spends her free time dancing like one of those balloon things you see in malls.