Moms are the strongest people on earth. Heck, they even beat the Avengers.
Think about it: they carried you for nine months, suffered sleepless nights to make sure you're OK, fed you until you're stuffed, and loved you unconditionally. Simply put, they're the Wonder Women of our lives.
Just like you, I think my mother is awesome, and this Mother's Day, I want nothing but the best for her.
My mom appreciates every gift I've given her (even that macaroni necklace that didn't last a day). As long as it came from the heart, she's fine. But I wanted something different. The traditional flowers and chocolates aren't enough to express how much I love my mom.
So when Modern Filipina was invited to a special facial treat at Black Pearl Prestige, I was psyched.
From the Dead Sea to Glorietta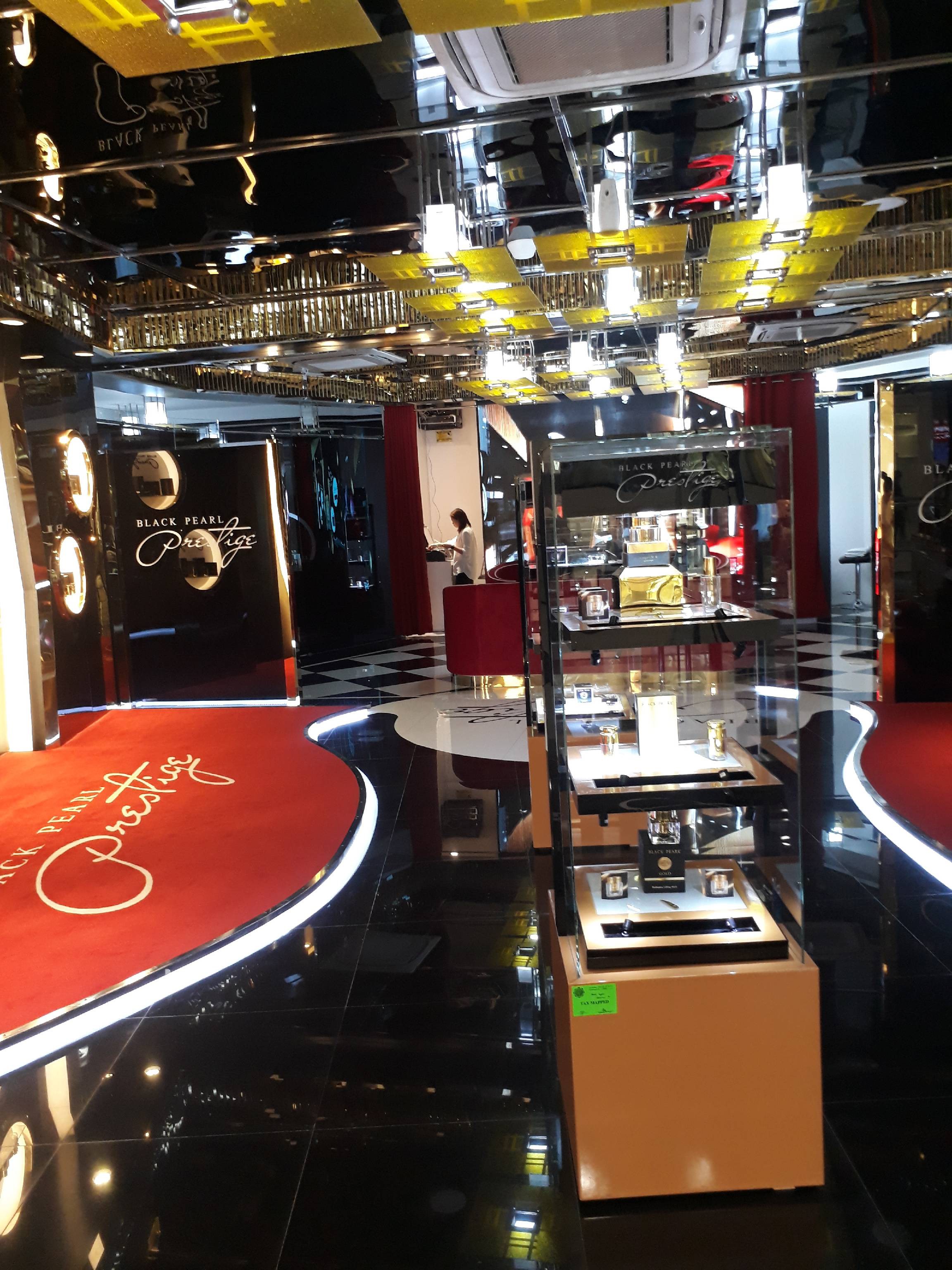 Black Pearl is popular for its luxurious line of skincare products. From face masks to eye serums and facial foams, it has everything for the Modern Filipina who wishes to enhance her natural beauty. The skincare line's products contain minerals that heal different skin conditions and restore the skin's youthful glow.
Celebrities, influencers, politicians, and skincare aficionados turn to this brand for special products that actually work.
I've tried one of their products before. Their 24K Gold Mask makes me feel like Cleopatra every time I put it on. With ingredients from the Dead Sea and specks of gold, it's a dab of luxury you'll want to indulge in.
And what could be a better way to celebrate moms than with a little indulgence? So I brought my mom to Black Pearl Prestige in Glorietta 2 in Makati.
The Prestige Momma Deserves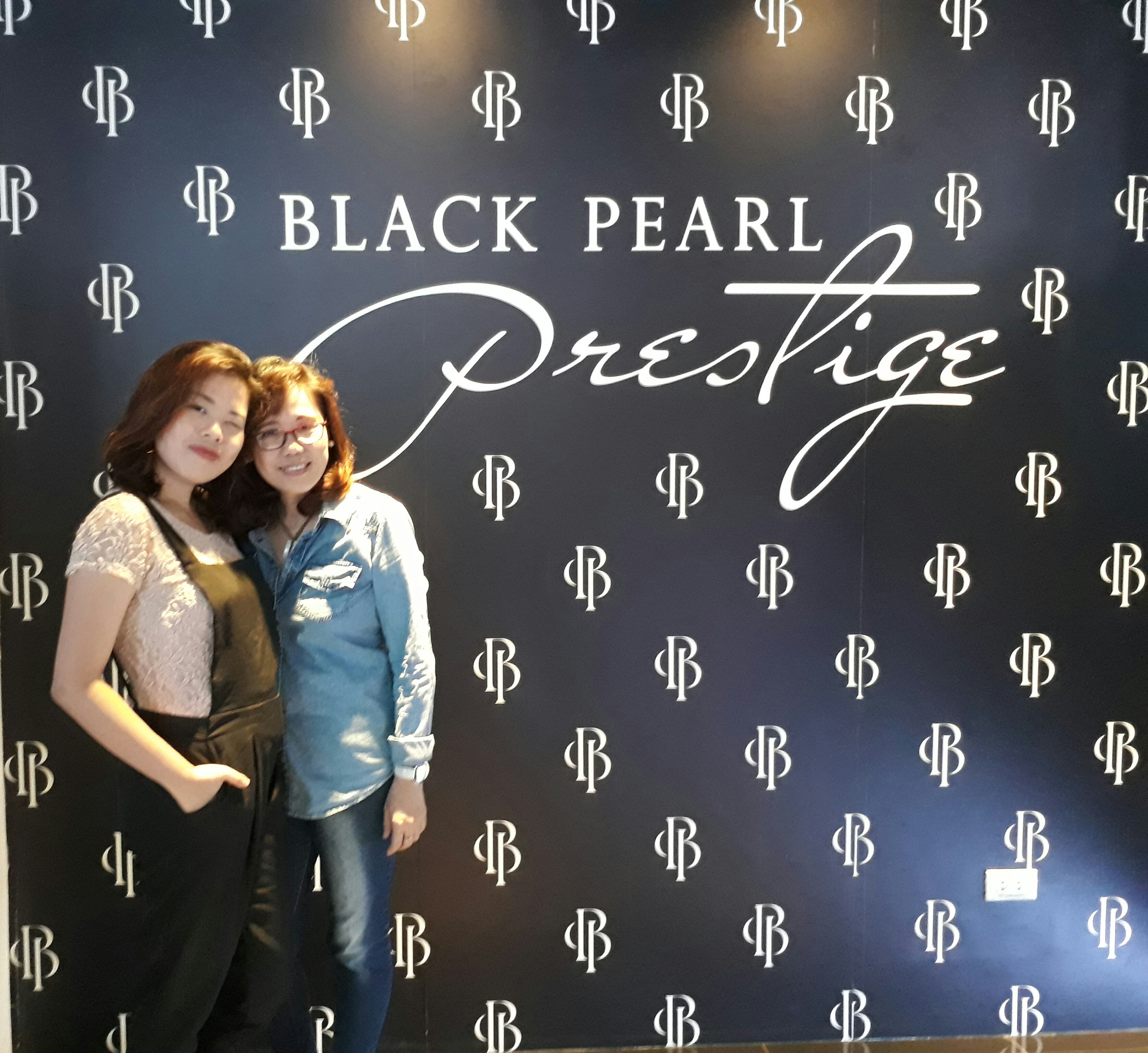 The Prestige store is striking. Immediately you'll know you're not in any average space.
The sleek black interior features gold and royal red hues, with luminous cases and recessed structural panels prominently displaying Black Pearl's sought-after products. Clients can lounge on deluxe red sofas while they wait for their appointment. For VIP clients, the waiting is accompanied with champagne.
Skincare specialist Janel Mor and her team warmly welcomed us. Before the facial, she gave us a small introduction about the treatments my mom and I will receive. We both get the double LED treatment, but Mom got the gold mask facial, too.
The Actual Treatment
Momma's LED facial therapy used Zero Gravity's Perfectio, an FDA-cleared medical device that uses a combination of red light and infrared light to promote skin health. Unlike laser light therapy, LED technology gently delivers the precise dosage of energy to your skin to address aging and acne concerns.
The skincare specialists used two devices on us: the Perfectio Plus (for anti-aging) and Perfectio Sapphire (for blemishes and acne scars). According to Janel, their VIP clients absolutely love these treatments — so much so that they buy their own units so they can perform facials at home.
It's that effective, she says.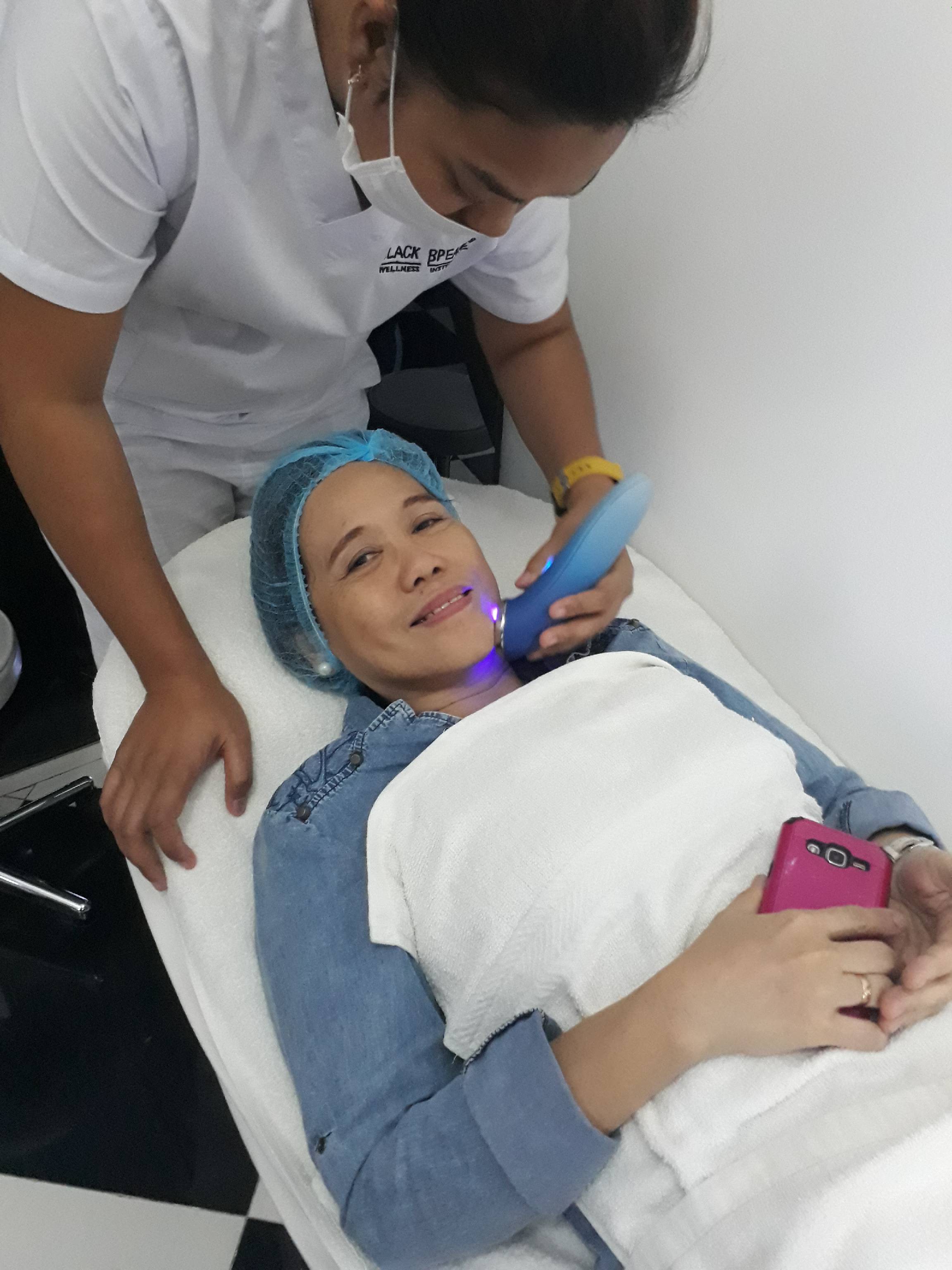 Mom loved the LED facial. She actually fell asleep while the aesthetician performed the therapy on her. I can't blame her; the LED device is warm enough on the skin. It was so relaxing even I wanted to fall asleep on the chair.
Mom's royal treatment concluded with a 24K Gold Mask. According to Janel, gold is THE superior mask that offers long-term benefits. Unlike other masks, 24K gold removes the dirt and replaces it, which is why you only have to apply it once a month.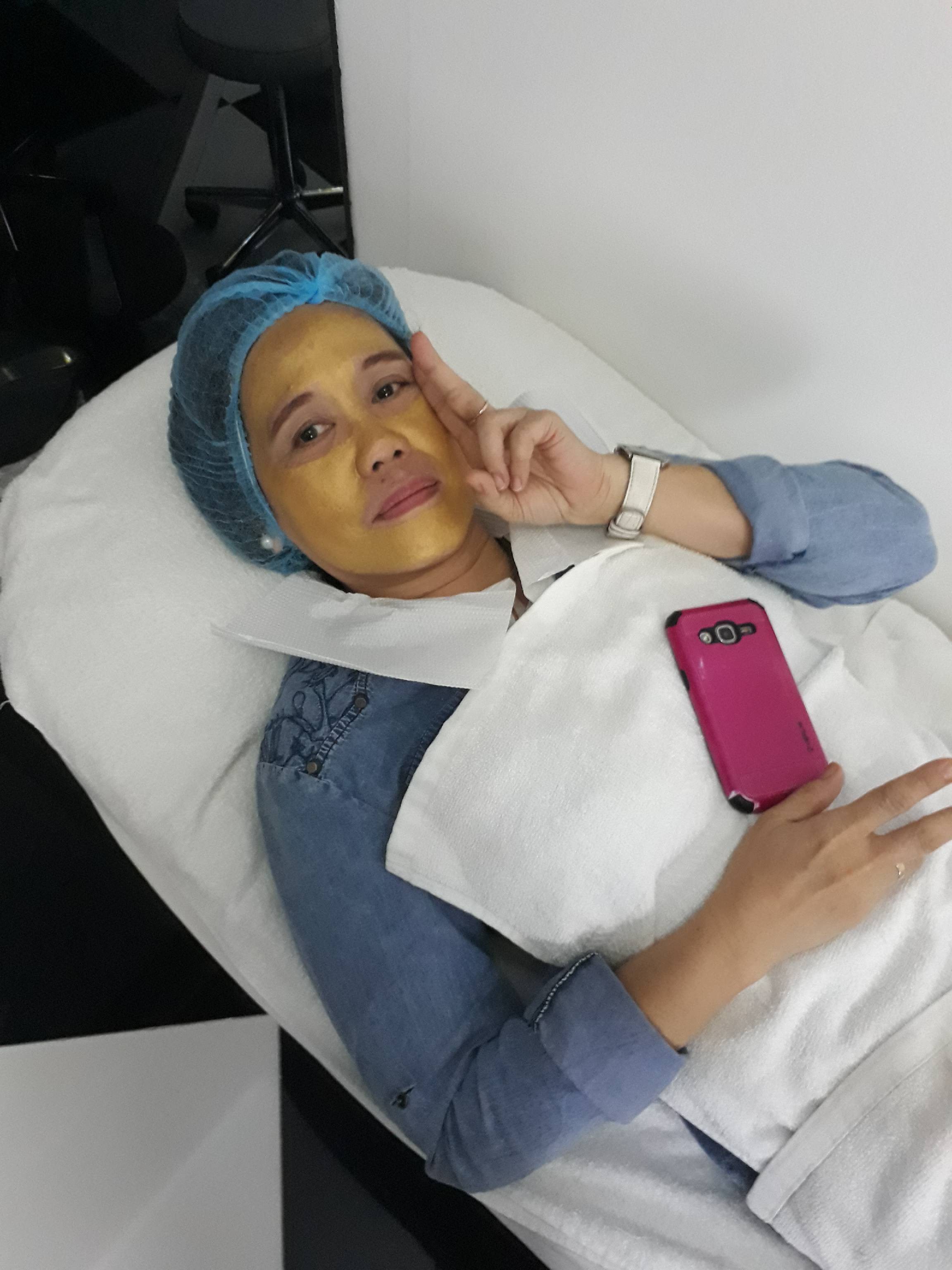 The mask sat on my mother's face for 10 minutes. Once done, the aesthetician removed the excess dirt with a MAGNET (yes, not a cloth. A MAGNET) and showed mom the dirt she accumulated SINCE BIRTH (yes, that's what they said, too).
After the 30-45 minute treatment, Janel led us to the mirror to show us the results.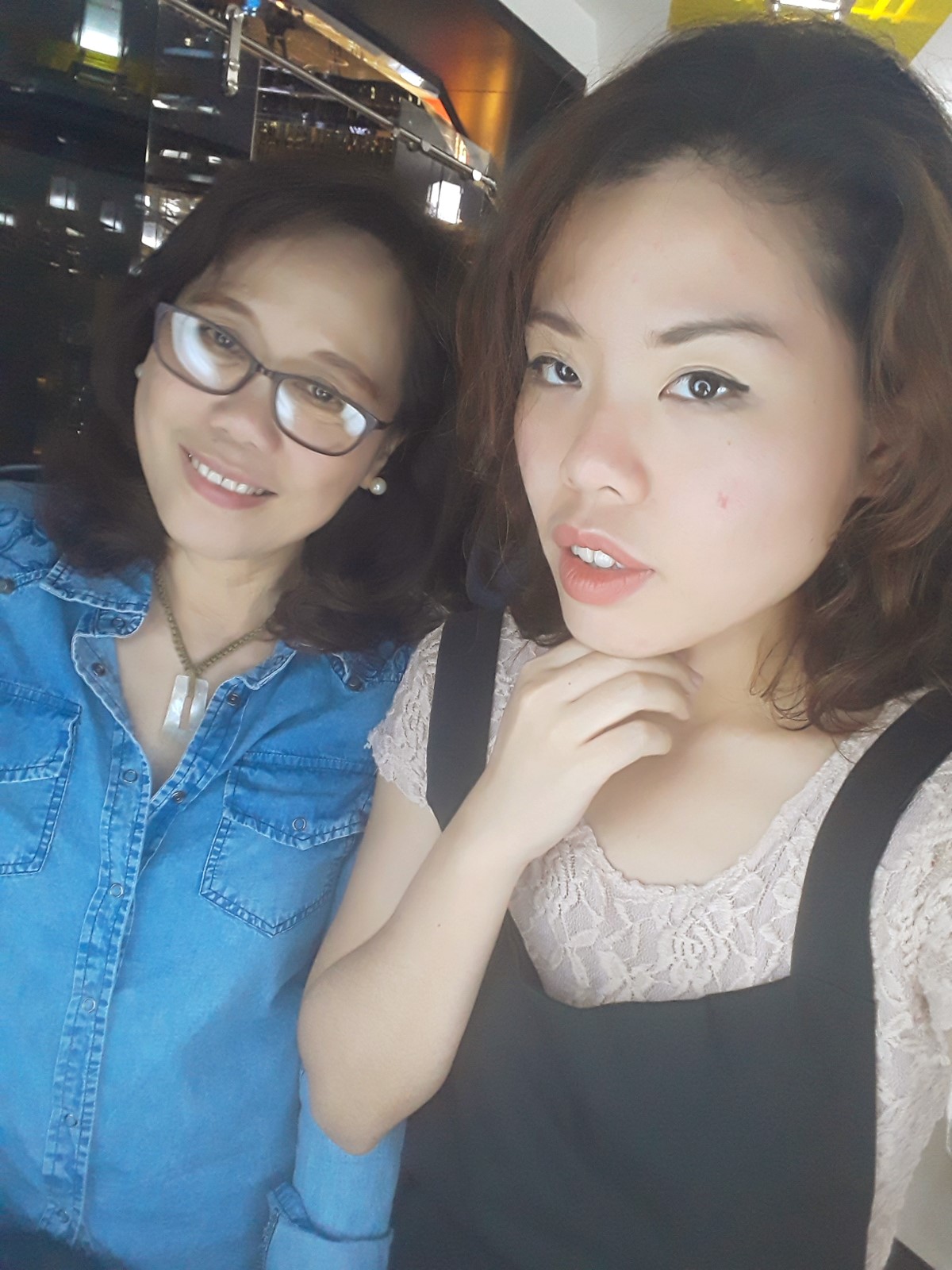 Our faces were definitely lighter.
The treatment diminished some of my mom's wrinkles, which naturally pleased her. Janel said that with continuous LED therapy, they could easily address our skin concerns — 100 percent.
A Luxury for Mom
I know what you're thinking: "Isn't that TOO expensive for a day out?"
If you're looking for a different kind of Mother's Day, taking your momma to Black Pearl Prestige is an idea. Yes, the treatments are on the luxurious side, but if you want to make mom feel like a queen, it's worth it.
The products they used are top-of-the-tier and worth every penny. You can still save up for it, or if you have the money to splurge, this is one of the best ways to do so.
Mom left Glorietta that day with a big smile on her face. With all the stress she has been undergoing, this is THE break she deserves. It's no wonder that after her treatment, she planted a big fat kiss on my cheek and said, "Thank you, nak. You made mama feel like a queen today."
Make your mom, mama, nanay feel like a queen, too and treat her to a luxurious facial. Hope you all have a special Mother's Day!
Black Pearl Prestige is at the 2/F of Glorietta 2, Makati City. Walk-ins are welcome.
Ashley Petallano
Ashley is an awkward potato in love with words, Kpop, and corgis. She spends her free time dancing like one of those balloon things you see in malls.