Mai Porras
Pint-sized Pinay. Writer by day, mermaid by night. Loves coffee,…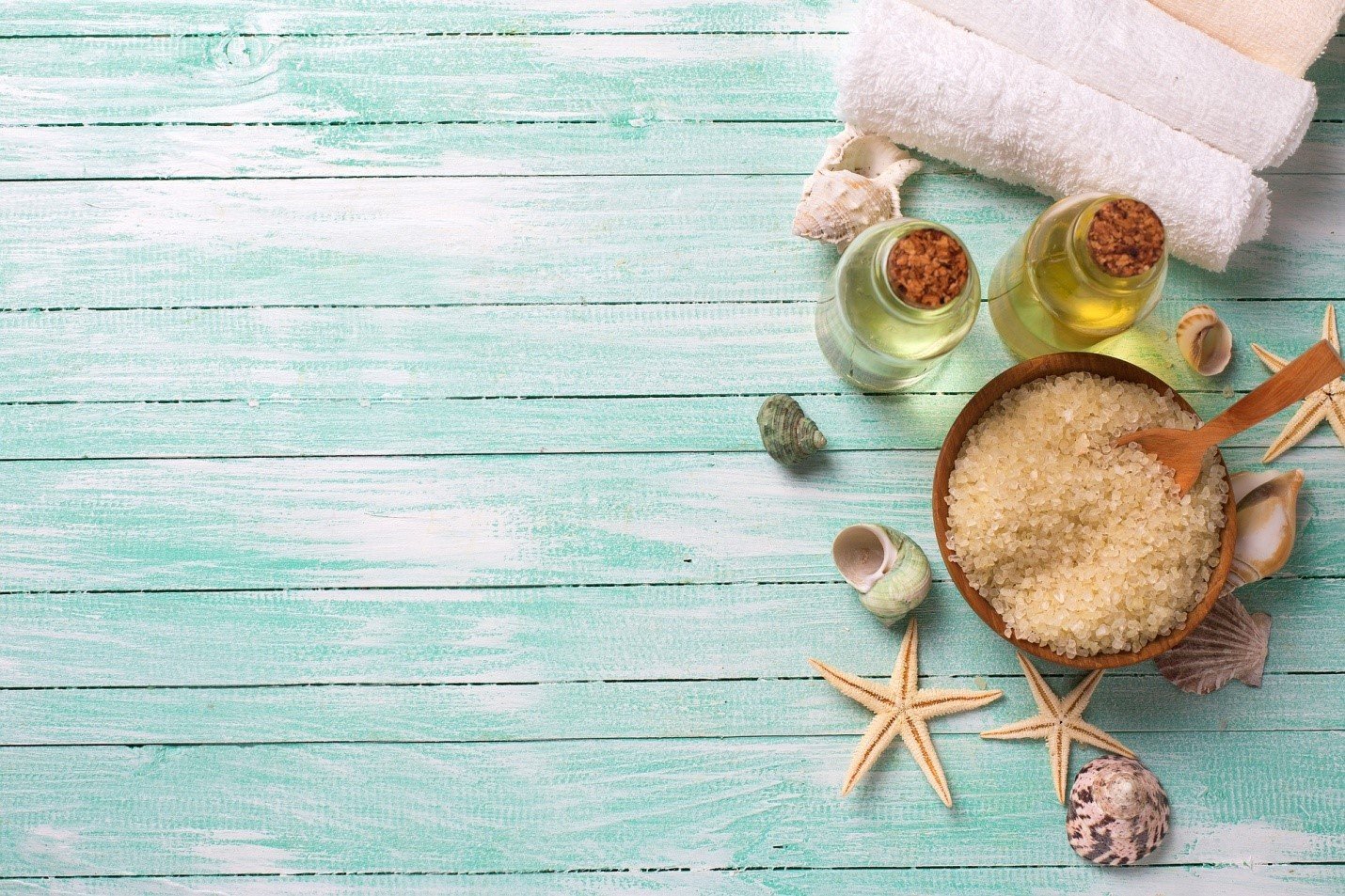 You might be missing one crucial thing from your skin care routine: Dead Sea salt.
Throughout history, the Dead Sea has been known for its healing and therapeutic properties. Herod the Great, for example, considered the waters of the Dead Sea as one of the first health resorts in the world. And its waters appealed not just to health buffs. The first beauty experts, aka ancient queens, were also said to mix Dead Sea Salts into their beauty routine.
Cleopatra, who ranks among the most beautiful women who ever existed, went to such great lengths to get the exclusive rights to the Dead Sea. When she received the title to the region following Mark Anthony's conquest of the area, she was kind enough not to hoard minerals from the Dead Sea. She commanded to have pharmaceutical and cosmetic factories (aka the first spas) built near the Dead Sea.  King Solomon and the Queen of Sheba were also said to be firm believers of the healing and beautifying effects of the Dead Sea.
What Makes the Dead Sea Salt a Miracle Ingredient?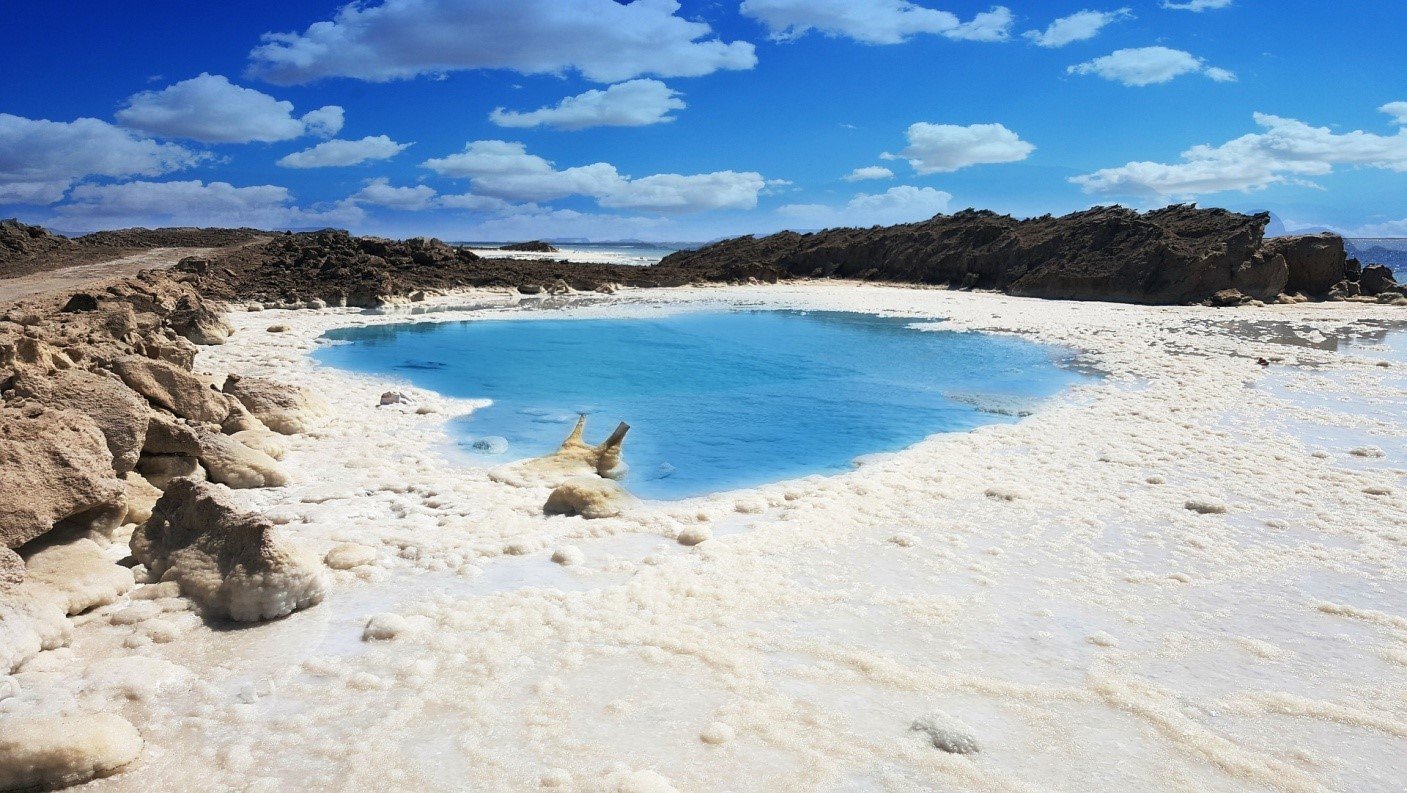 Israel's the Dead Sea made it to the list of the natural wonders of the world due to its high salt content, estimated at 32 percent (average sea water contains about 3 percent). It contains 21 different types of minerals, such as calcium, magnesium, and sulfate; 12 of which you can't find in any other bodies of water.
And they come with a long list of benefits:
It thoroughly cleanses the skin
It is an effective exfoliator
It helps eliminate cellulites
It has anti-aging benefits
It is deeply hydrating
It has anti-inflammatory benefits and soothes the skin, which makes it an essential ingredient in products for people with eczema or psoriasis
It has cell-regeneration properties for healthy, glowing skin
It has wrinkle-reduction properties
It can improve blood circulation when used as a body cream
Dead Sea therapies used to be exclusive to the affluent. Today, Dead Sea salt products are available to frugal skincare fans (like you and me), so we can enjoy a high-end spa experience in the comfort of our homes, at a fraction of the cost.
My Dead Sea Salt Story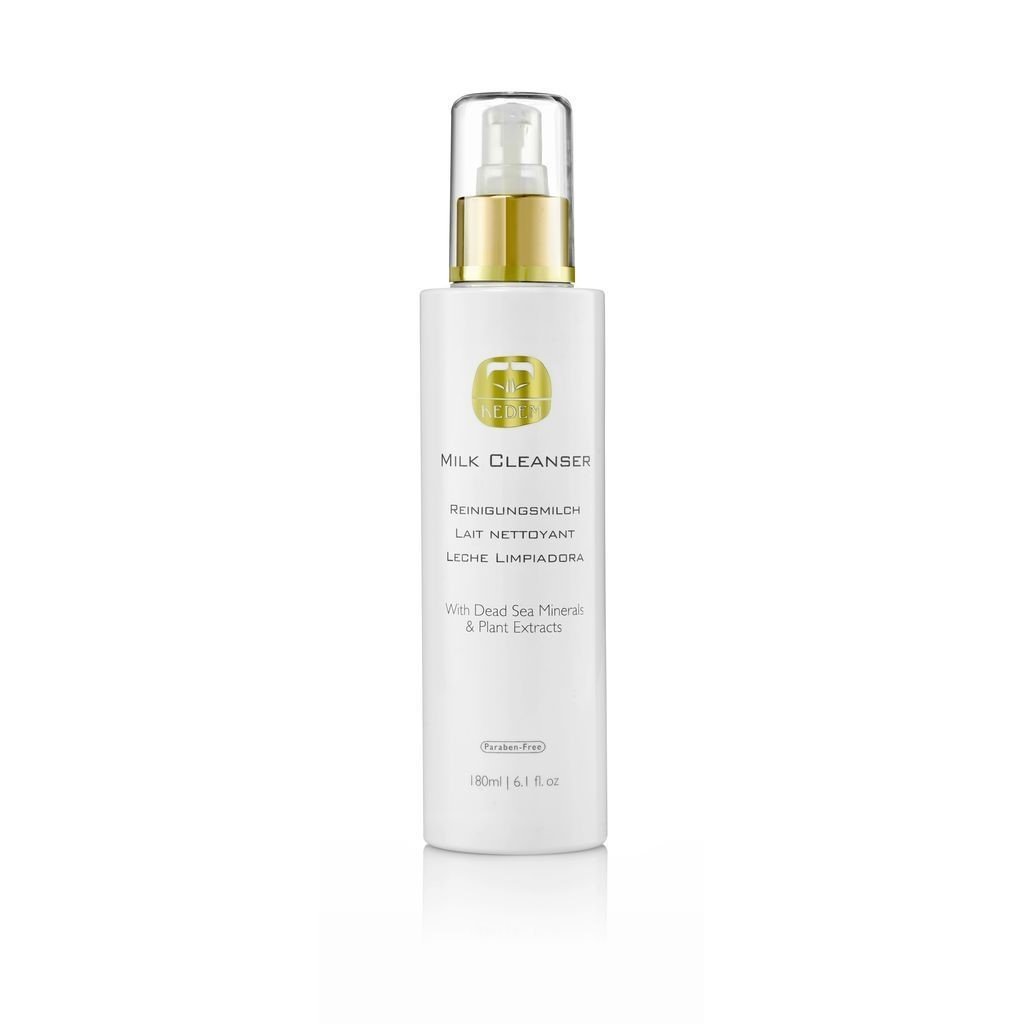 Now, why am I suddenly raving about Dead Sea salt, you ask?
I have always talked (actually, complained is more accurate) about my ultra dry skin. I have tried virtually every solution in the market, from hand creams to peeling lotions, but nothing seemed to work. I would even lug around different types of lotions and creams, so I'd have something to use depending on my skin's level of dryness on any given day.
Sometimes, just as I thought I had found my HG product, it would stop working (does anyone else experience that?) and I'd be forced to look for a new product that works for my skin. In one of my forays into the hydrating skincare product department, I remembered using this one brand that worked wonders in making my skin less dehydrated and soft as a petal. The product was Kedma's milk cleanser, which contained Dead Sea salt, and other natural oils and fruit extracts.
After I tried their milk cleanser, I grew interested in Dead Sea-infused products. So I wandered over to Kedma's website and found interesting products that might cure my perennially dry, chapped, and cracked skin once and for all: salt scrubs and body butter!
I'm a big fan of the fresh, just-the-right-amount-of-sweet smell of kiwi. Imagine my delight when I found that they offer kiwi scented body scrub and body butter. Just what I need for layering! As fragrances tend to be a bit pricey, I like layering perfume to extend its life and to make my commuter self-smell nice for longer. The other fragrances available included lemongrass, vanilla, peach and honey, and mango, which all smell super good, tbh.
But apart from the scent, what drew me toward Kedma's body moisturizer line are the ingredients. On top of Dead Sea salt, another star ingredient in Kedma's Body Butter is cacao seed butter. When used on the skin, cacao rids the skin of free radicals caused by exposure to UV and visible light exposure. It also has anti-aging and antioxidant properties, for a youthful and glowing complexion.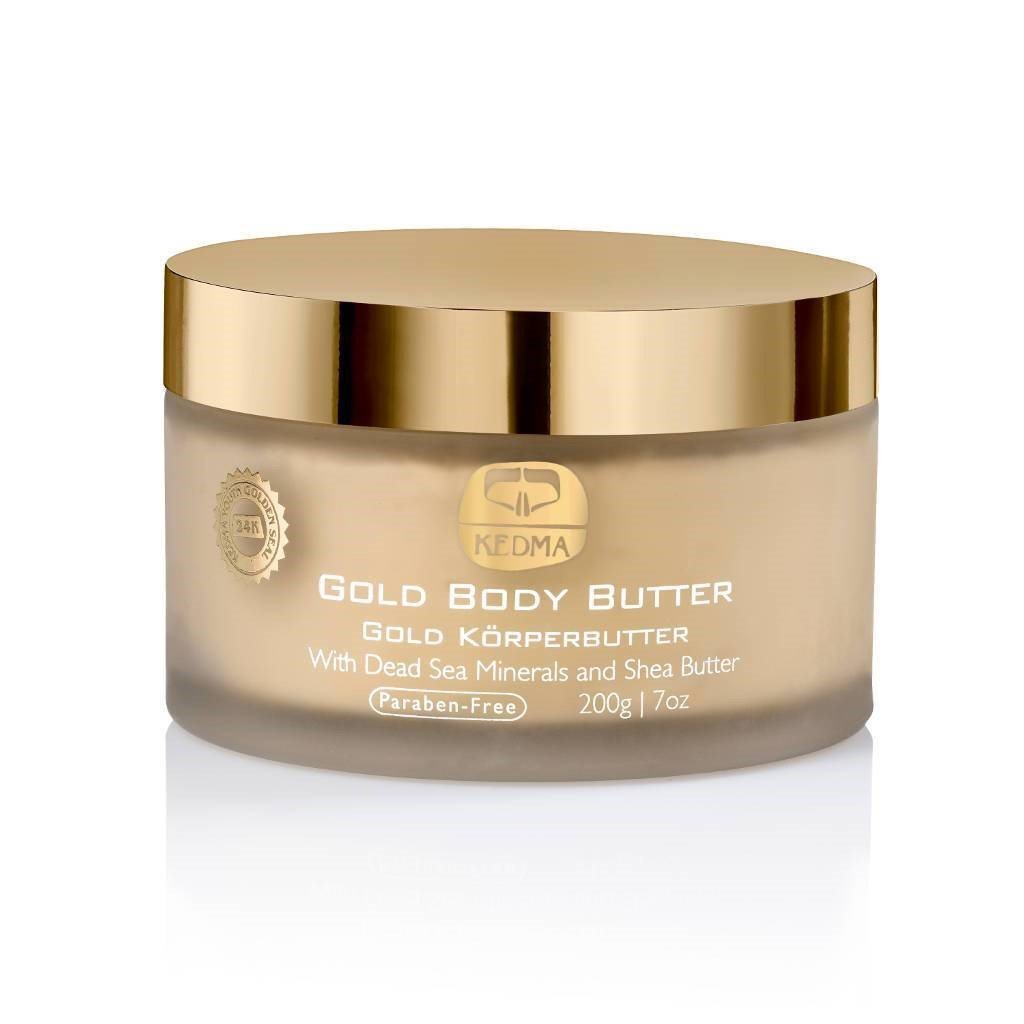 The brand's Body Scrub products, on the other hand, feature an entirely different set of ingredients. Some notable ingredients include:
Sweet Almond Oil – Sweet almond is loaded with vitamin E, which helps protect the skin from UV radiation damage and helps it become soft, smooth, and free of fine lines. It also contains fatty acids, which help with moisture retention and the healing of chapped and irritated skin.
(Wheat) Germ Oil – Also a rich source of vitamin E, wheat germ oil supports healthy collagen formation and helps maintain an even skin tone.
Sunflower Seed Oil – Sunflower seed oil has emollient properties that help your skin retain moisture. It's also the miracle product that combats a range of skincare issues like acne, inflammation, irritation, and redness.
Algae Extract – Algae is a powerhouse of nutrients. When used on the skin, it hydrates, conditions, and detoxifies the skin as it replenishes essential vitamins and minerals.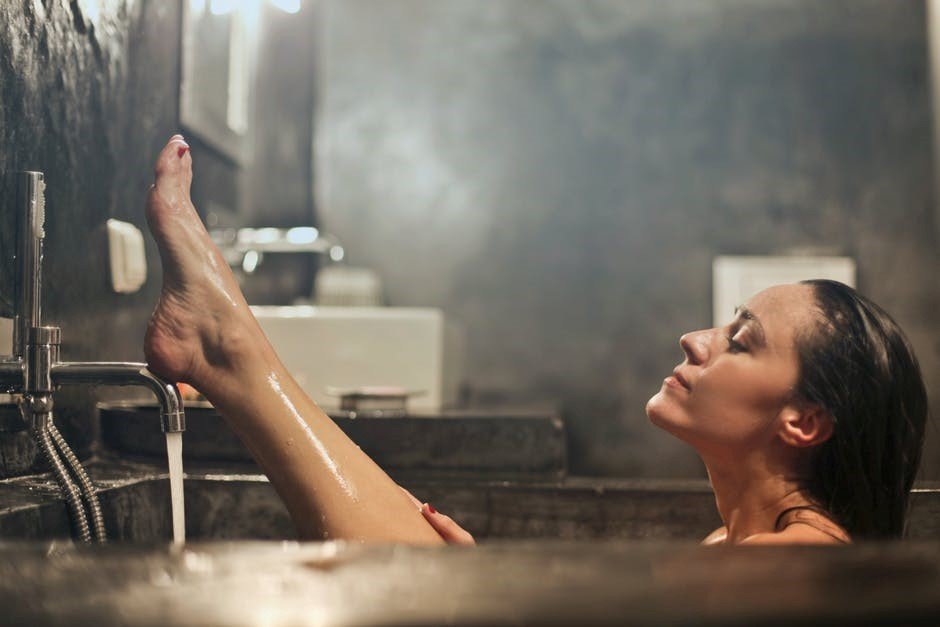 I like that the scrub and body butter contain different ingredients because it means I get to layer my scent and reap the benefits of the products that contain complementary components. Meaning, the body scrub and body butter work together to help me achieve softer, and healthier skin.
For you modern-day queens who want to make bath time a bit more luxurious, Kedma also carries body butter that contains actual, precious, 24K Gold. Amazing, right?
The next time you purchase skincare products, think ancient royalty and go for Dead Sea salt-infused products. Queens like us deserve nothing less than the best, after all.
Mai Porras
Pint-sized Pinay. Writer by day, mermaid by night. Loves coffee, elephants, and the old book smell. Adoptive Mom to Churro, Laya, Alab, Chelsea, and Ivory, who all have four legs.