Nikki Uson
Nikki is a petite marketing copywriter by day, unicorn-chaser by…
I've always had a love affair with false lashes, but I still don't think I'm ready to take the plunge and go for extensions just yet. And while I am quite adept at putting falsies on these days (10 years of practice can do that to you), I wouldn't complain if there was an easier and faster way to do it. One that doesn't make me want to rip my hair out after my third attempt of lining the falsie up to my lash line properly.
Thank God there are so many alternatives now that make it easy for people like me to make my makeup look extra every single day (sa'n lakad? Nowhere really. Just feeling it, TBH).
But now the question is, which application method is right for you?
There are currently two strong contenders on the market: magnetic lashes and lash glue that's built into a liquid eyeliner. Luckily for you, I'm willing to test both out, multiple times, all in the name of kaartehan science.
Now onto the contenders:
Luxx Lash Paige Magnetic Lashes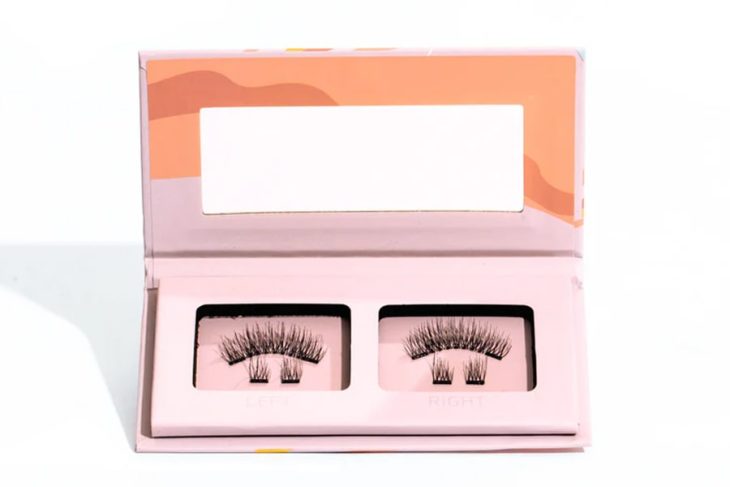 In the yellow corner, we have Luxx Lash, a brand that was founded on the belief that beauty brands have the responsibility to quickly adapt to new trends and the evolving needs and priorities of the community. They believe that enhancing our lashes was just taking too much time, effort, cost—and even damage, so they crafted their own to make the lash application smoother.
Today I'll be testing out their signature chemical-free magnetic lashes which are designed to blend seamlessly with your everyday look. They're lightweight, long-wearing, and sweat-proof and can be reused up to 60 times.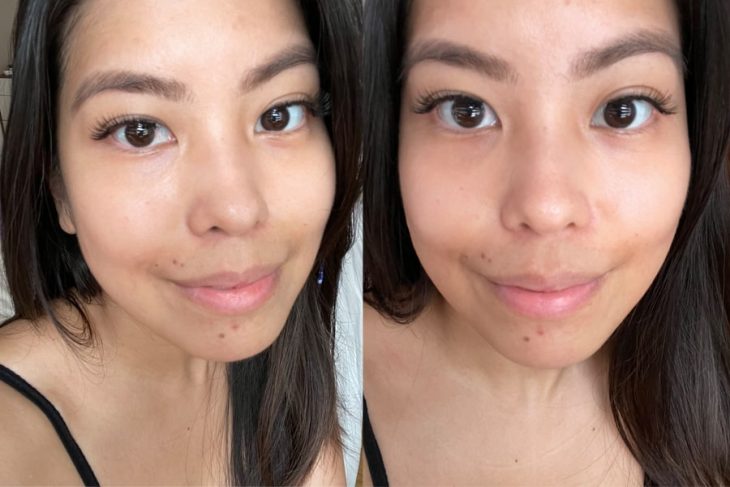 Thoughts:
These have a pretty steep learning curve, and that's coming from someone who's pretty used to applying falsies the traditional way. Beginners may want to skip this one. And because the magnets clip onto your actual lashes (instead of sitting above them), this may be difficult to apply if you have short lashes.
Not gonna lie, the first few applications were rough, but once I got the hang of it, it took less than 2 minutes top to do both my lashes! What I love most about these is that they give such a natural look. Because the lashes essentially bond to your real ones, it gives a very my-lashes-but-better look.
The magnets also allow you to fiddle with the placement, something you can't do with lash glue, so you can move them around slightly by tugging on the lashes until you're happy with the placement. Unlike regular falsies, you can't trim these ones to size, however, so you need to make sure you're getting the style that's right for your eye size and shape!
Also, don't be like me. I didn't look up the proper way to remove my lashes, so I ended up tugging on them which hurt A LOT. You need to slide the magnets apart to release your lashes.
Pros:
Definitely sweat-proof and water-resistant
Fast application time
Very light (you barely notice it's there)
Natural looking
Gets as close to the lash line as possible
Cons
Can be difficult to apply at first
If not applied correctly, it can leave a gap in the middle of the lash band
Can be painful if not removed correctly
Difficult to apply if you have long nails or acrylics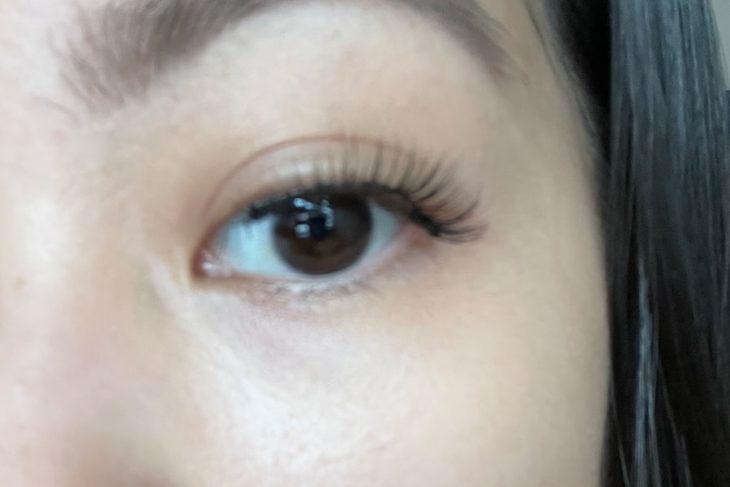 Application tips:
Curl your lashes beforehand, this gives the magnetic lashes something to "sit" on while putting them on
If you have long nails, it may be easier to apply them using tweezers
You can "slide" the magnetic lashes along your real lashes to stretch out the band and get it as close to the lash line as possible
Click the lashes together before applying them to see which sides match! Because they're made with magnets, each piece has a positive and a negative side. Test out to see which side is positive and which is negative, or else the lash will flip as you put it and poke you in the eye (I learned this the hard way)
Luxx Lash has a #BeautyBeyond collection where you can get their magnetic lashes for P500 less AND do away with all the plastic packaging. Not only are you saving serious coin with the purchase, but you're also helping save the environment by reducing the amount of single-use waste that goes into your package.
Polly Lashes So Natural LushBond Kit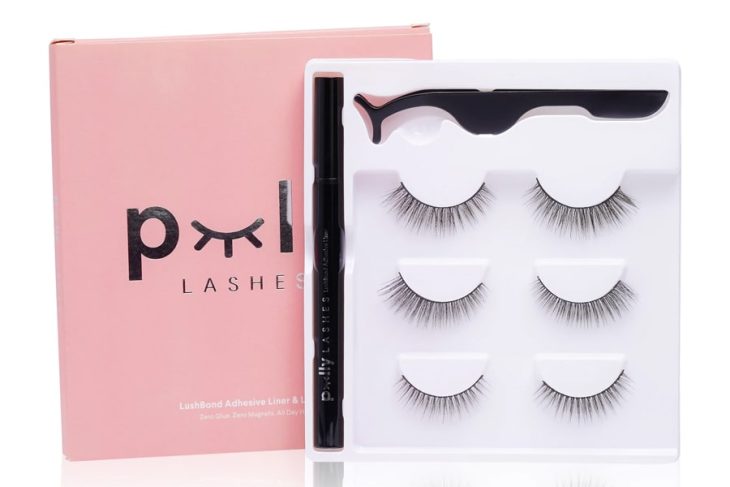 In the peach corner, we have Polly Lashes! There LushBond Adhesive Liner & Lash Kit is an innovative and unique makeup tool that will change the way you apply your falsies with ease. This reusable kit contains an adhesive eyeliner that ensures effortless false lashes application without the use of any glue and magnets. Made from lightweight synthetic fiber, LushBond delivers volume that gives your eyes a wispy look the easy way. Polly Lashes can be reused up to 30 times.
Today I'll be testing out the So Natural style of their lashes from their Peach Kit paired with the matte black LushBond Adhesive Liner.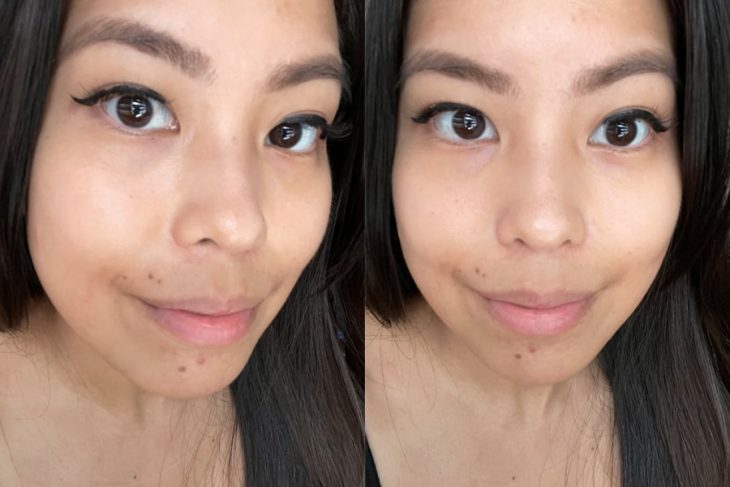 Thoughts:
I love how the glue comes built into the eyeliner. Since I apply eyeliner every time I put makeup on, this saves me a step and ensures the lash band blends seamlessly into the eyeliner. Once the eyeliner is on, the lashes instantly stick to it, making for quick applications. Because the glue sticks to the eyelid, it doesn't matter if you have long or short, thick or sparse lashes. But this may not be the best application method for you if you find eyeliners finicky or aren't used to putting them on.
When I wore these, I tried testing them out (again, all for science) by having them on all day and another during a workout. Sadly, they failed both tests. I noticed the ends of the lashes started coming up after around 3 hours or whenever I started to sweat. It also made my eyelids feel a bit tacky, and because I have slightly hooded eyes, my lids kept adhering to the LushBond.
Pros:
Saves you a step in your makeup application process
Easy to glide on the LushBond Adhesive Liner
No need to wait for the glue to get tacky before applying
Lash band blends seamlessly into the eyeliner
Cons
Can be difficult to apply if you aren't used to putting on eyeliner
Not sweat-proof or water-resistant
Has a slightly tacky feeling
You can definitely feel them on your lashes
Application tips:
Get as close to the lash line as possible when drawing on your eyeliner
Store the pen tip down, this way the product flows into the brush applicator even when not in use so you get as many uses from it as possible
Trim your lashes to size before using so they look as natural as possible
Prep your lids before application by swiping on some face powder or an eyeshadow primer beforehand
TBH, I don't think there is a winner here in the sense that one is better than the other. It really just boils down to your makeup application skills. Don't like putting on eyeliner? Go for the magnetic lashes. Is eyeliner a part of your makeup routine already? Go for the LushBond Adhesive Liner + lashes. I love both of them equally and have incorporated them into my makeup rotation. I use the Luxx Lashes on those Clean Girl makeup days and use the Polly Lashes for times I want to look extra!
Honestly, I'm really just thankful brands have gotten so innovative these days, so I can finally kiss my eyeliner glue goodbye!
Nikki Uson
Nikki is a petite marketing copywriter by day, unicorn-chaser by night with a thirst for exploring the big world.