Nikki Uson
Nikki is a petite marketing copywriter by day, unicorn-chaser by…
The air is getting crisper, the leaves are changing colors, and the days are getting shorter – it must be fall. With a new season comes a fresh collection from Love, Bonito that will make you want to revamp your wardrobe. Their latest Fall/Winter collection features versatile multi-way essentials, textured layering, and exquisite outerwear pieces, all perfect for embracing the season's delights.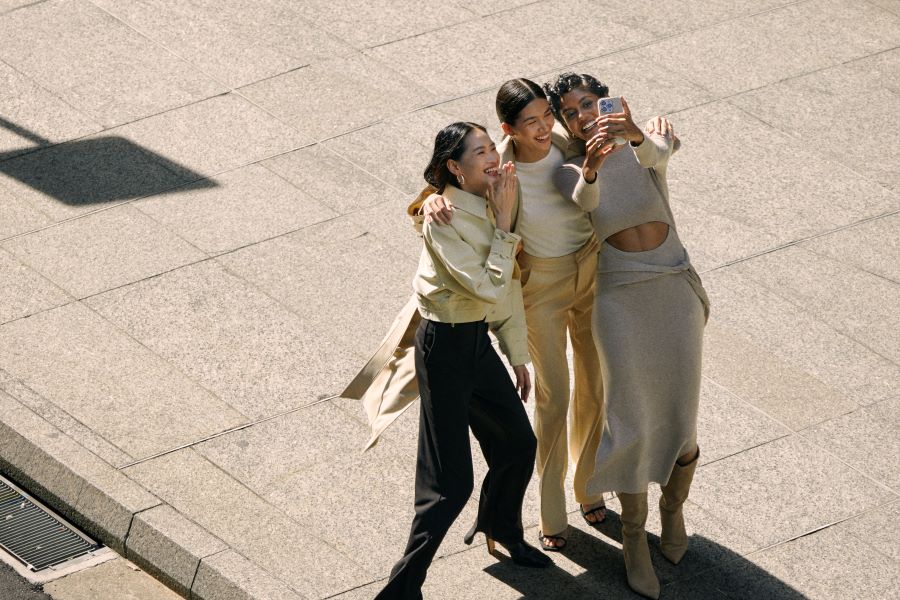 A Must-Have for Your Upcoming Trips
Traveling requires being prepared for different weather conditions and occasions. With Love, Bonito's new Fall/Winter collection, you can easily mix and match different pieces to create various looks for your trips. The multi-way essentials, such as their knit dresses and tops, are perfect for saving space in your luggage. You can wear them in so many different ways, making it seem like you have packed many outfits when in reality, you haven't.
Additionally, the layering pieces, like the Alitha Double Breasted Wool Coat (Clay), add a touch of sophistication to any ensemble while keeping you warm and comfortable during chilly flights or outdoor activities. The exquisite outerwear pieces will add a stylish flair to your outfits, while also providing the much-needed warmth during colder destinations. So, whether you're going on a local mountainside vacay or visiting a chilly city abroad, Love, Bonito's new collection has got you covered.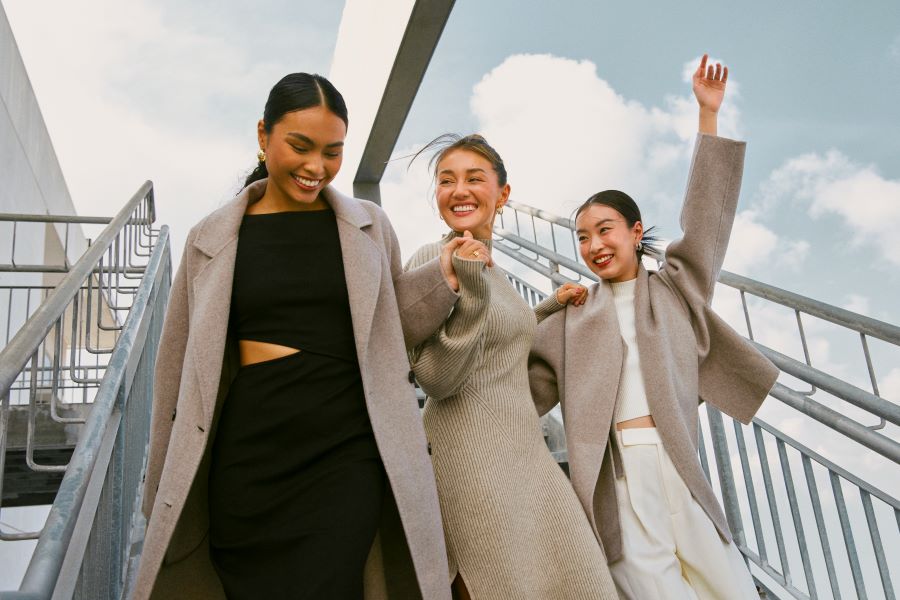 Effortlessly Chic for Your Office Days
Apart from being perfect for your upcoming trips, Love, Bonito's new collection is also ideal for office wear. The versatile multi-way pieces allow you to switch up your look effortlessly from day to night, making it suitable for a busy work schedule. You can style their stylish dresses such as the Leoda Jersey Column Maxi Dress (Black) with a blazer and heels for a professional yet chic look. The textured layering pieces can be paired with tailored pants or skirts for a polished and put-together outfit. And when the weather gets colder, you can top off your look with their exquisite outerwear pieces like the Delphia Cropped Knit Cardigan (Oat) to stay warm while still looking stylish in the office.
Love, Bonito's new Fall/Winter collection proves that comfort and style can go hand in hand, even in a professional setting. So, get ready to turn heads in the office with Love, Bonito's latest collection.
Love, Bonito's Fall/Winter collection is a must-have for every fashionista this season. With its versatile and stylish pieces, you can easily elevate your travel looks and make a statement at the office. Head to their website or store now and get your hands on their latest collection before it's too late. Trust us, you don't want to miss out on these must-have pieces!
Nikki Uson
Nikki is a petite marketing copywriter by day, unicorn-chaser by night with a thirst for exploring the big world.