Mai Porras
Pint-sized Pinay. Writer by day, mermaid by night. Loves coffee,…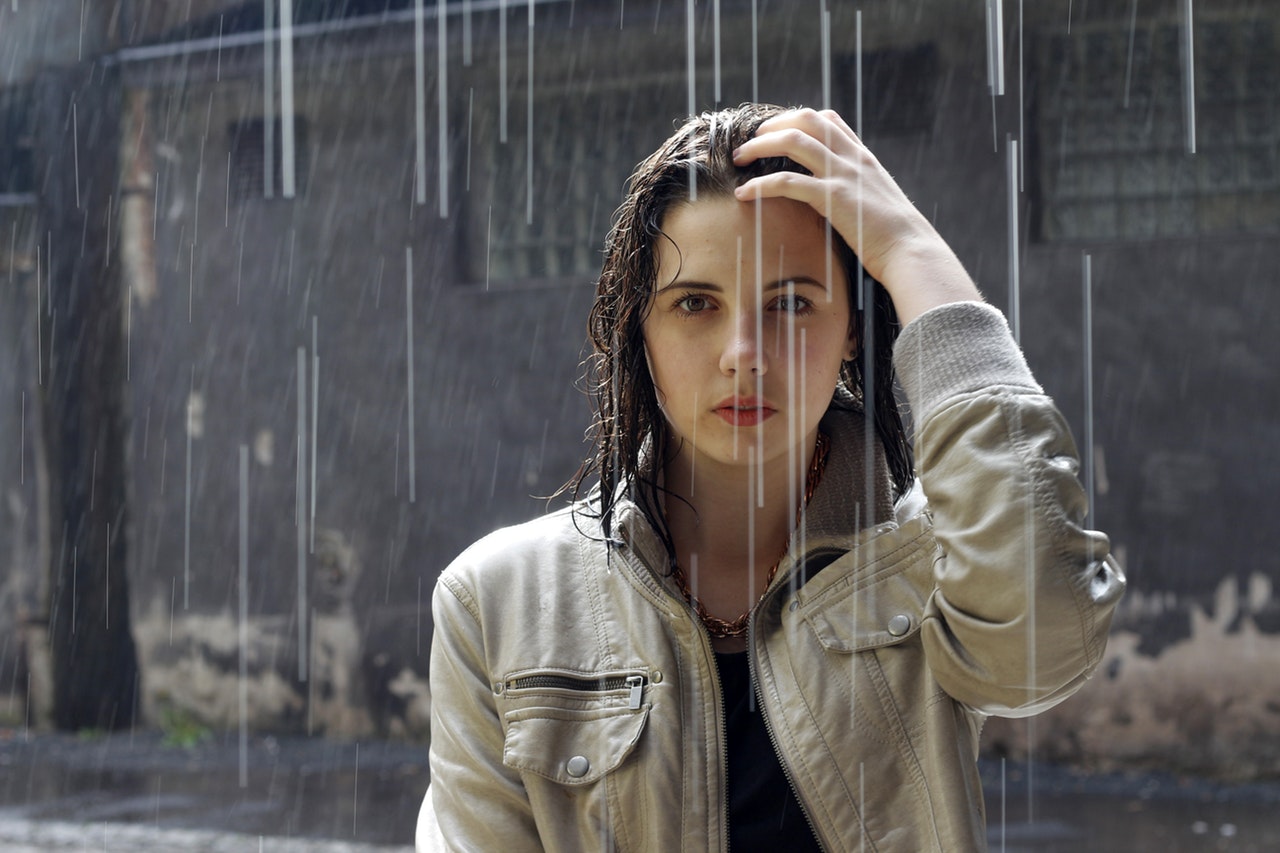 You wake up three hours before leaving the house every single day just so you can get your makeup ready. On days when you have pressed the snooze button far too many times, you even skip breakfast so you can have more time to do your face. Never mind if you have to spend the first half of your day hungry, as long your brows stay on fleek. Why not? As a wise lady once said, kilay is buhay.
Then comes the rainy season: every makeup girl's nightmare.
For makeup girls, rainy days are dreadful as they almost always mean mascara runs, barely there foundation, and crazy brows. While makeup is easily low on the totem pole compared to rainy-day traffic and other rain-related concerns, we still don't want to be walking around looking like a wet raccoon, do we?
Here are some ways you can stay on fleek during the bagyo season:
Invest in a Good Primer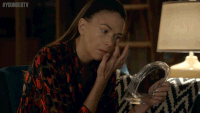 If you haven't already, get yourself some good-quality primer and make sure you don't skip it on rainy days. After priming your face, applying a thin layer of foundation and setting it afterwards will help your makeup hold up better during wet weather situations. If you plan on rocking eyeshadow, you can also spring for an eyelid primer.
Waterproof Everything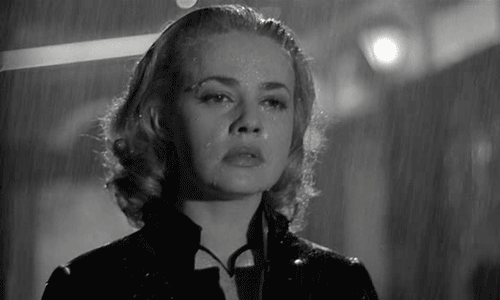 Sure, you've heard of waterproof mascara and liquid liner, but do you know that waterproof powders, blush, and even eyebrow tints are now a thing? Yup, there is now waterproof makeup for every area of your face.
Before swiping on that waterproof mascara, though, take a quick peep out the window to be sure it's actually raining. Makeup artists suggest going for regular mascara formulas for your daily look and reserving the waterproof ones for rainy days, as they tend to dry your lashes out.
Switch to Cream Products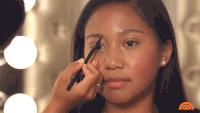 Cream products from foundation to shadow tend to hold up better in the rain, especially when set with a micro-fine powder. For makeup that's life-proof, look out for pigmented cream and gel combos with formulas that aren't too slippery.
Trade in Your Gloss with Lip Tints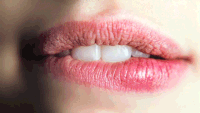 Use lip tints instead of gloss, as gloss is likely to run when winds are high. If you absolutely must use lipstick, put a dab of Johnson's Baby powder on your lips before applying matte lipstick. Check local makeup stalls for affordable lipsticks with strong staying power.
Hands Off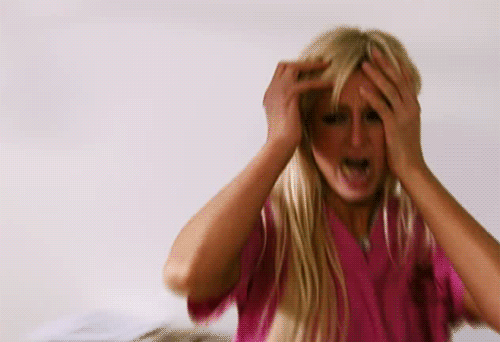 Do you know that it isn't water, but your repeated subconscious wiping that ruins your makeup? I know it feels uneasy and all sticky, but try to keep yourself from wiping your face. Simply blot off excess water carefully, to help your makeup stay intact.
Here's a last, value-added tip for you, fellow makeup girl: you can follow the same steps to keep your makeup straight during swimming parties. *wink, wink*
Mai Porras
Pint-sized Pinay. Writer by day, mermaid by night. Loves coffee, elephants, and the old book smell. Adoptive Mom to Churro, Laya, Alab, Chelsea, and Ivory, who all have four legs.