Mai Porras
Pint-sized Pinay. Writer by day, mermaid by night. Loves coffee,…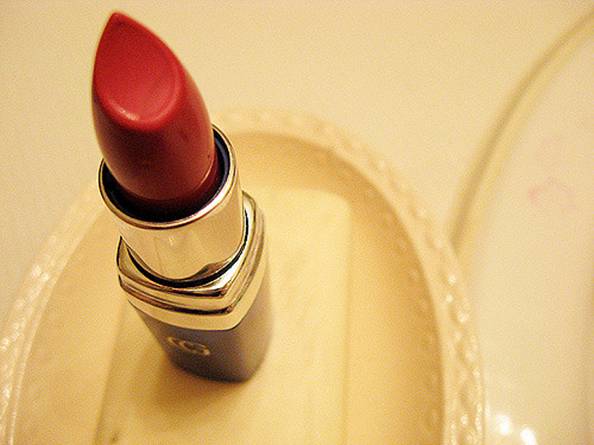 Color payoff: check. Lasting power: check. Rich, creamy texture: check. Price: um…maybe next payday?
Brand-name lipsticks are almost always foolproof. They offer rich color payoff with a single swipe and they hold up for hours, despite an oily lunch and a busy work schedule. The problem, however, is that they often come with a hefty price tag.
Hear me out: you don't have to run after insanely expensive lipstick brands to get the same luscious result. Local brands are stepping up their game to offer us lipstick crazies with improved formulations, longer staying power, and a wider range of beautiful shades. The best part? You don't have to wait 'til payday, as some lippies are priced at just a little over Php150!
Here are some local lipstick finds we're totes gaga over:
Fashion 21 – All Day Matte Lipstick (Php 175)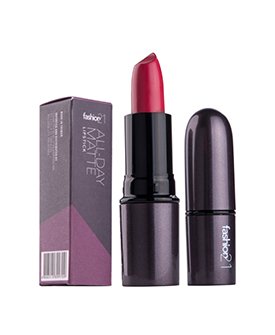 I discovered All Day Matte through my best friend and fellow lipstick lover. I fell in love with the shade when I saw it on her lips and when she bought me my own tube, (she must've gotten tired of me borrowing from her all the time ha ha!) it immediately became my go-to lipstick.
My favorite shade from the All Day Matte line was Bronze, a nude, mauve-y shade that works great for everyday use. Next is Fire, a red shade with an orange undertone that is perfect if you're trying to achieve a fiercer look.
All Day Matte glides on easily, and you don't need a second coat to get an opaque coverage – or at least for Bronze and Fire, as I have read reviews that say color payoff for the other shades were so-so. These last for at least three hours, but mine tends to hold up entire half of my work day.
Ever Bilena – LTD Liquid Lipstick – Php 180

Ever Bilena's LTD Liquid Lipstick, I only stumbled upon randomly while I was killing time at the department store. I grabbed one of the tubes, swatched it on my wrist, and left. When it was still on my wrist several hours later, I decided I'd come back for it the next day.
Color payoff is wonderful: never patchy nor too heavy, and only one swipe is enough to get an opaque coverage. It really stays, as in pang malakasan — perfect for busy ladies who have zero time for touch ups. The downside, though, is that it comes in a scent too sweet and it takes too long to set.
My fave shade is Chocolate Truffle, a rich brown shade, but the line comes in 12 bold, gorgeous colors.
Cosmetix Unlimited: Matte in Detail Php 225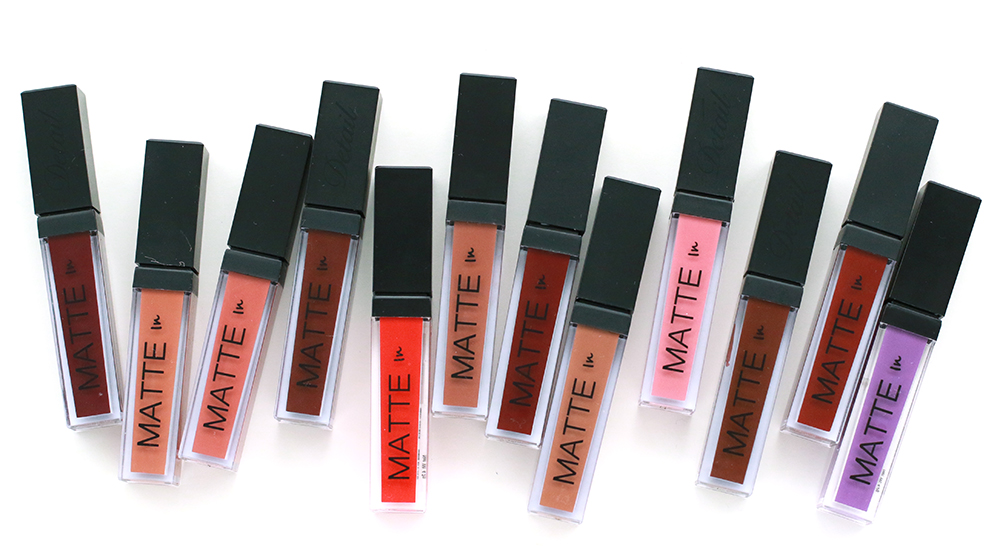 Matte in Detail, for some time, was one of the hottest products on social media. On the website it promises a waterproof, kissproof, and transferproof finish, that they indeed deliver. With Matte in Detail, however, you need to be mindful about choosing your shade, as some shades appear rather patchy.
The makeup hoarder that I am, I purchased two different shades from this line: Jhen, a brown hue with an orange undertone and Rhea, a dusty rose color with a mauve undertone. For some reason, their formulations were different: Jhen felt a bit tacky on the lips and I had to apply a second coat to remedy the patchiness. Rhea, meanwhile, was perfect. It dried matte, and the shade was reminiscent of Kylie Jenner's Lipkit in Dolce K, only a bit mauvy-er.
The next time your feet take you to the makeup section, make sure to check out these local finds. You'll be surprised to find that by switching to local, you'll have more space in your makeup budget.
Mai Porras
Pint-sized Pinay. Writer by day, mermaid by night. Loves coffee, elephants, and the old book smell. Adoptive Mom to Churro, Laya, Alab, Chelsea, and Ivory, who all have four legs.