Daphne Bual
A lover of stories, parks, animals, rainy days, and hot…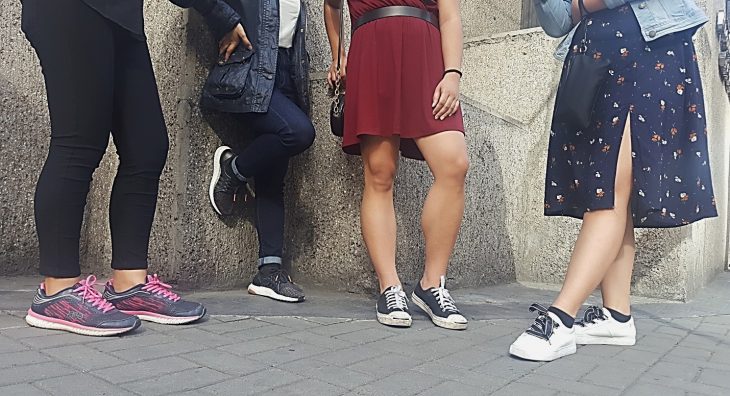 Fashionistas say that every woman should have an LBD and Louboutins in the closet, but I say differently. For me, the one thing every Modern Filipina should have is a pair of comfortable sneakers.
Last year, I wrote about a variety of stylish sneaker outfits and why I adore them. This time around, Modern Filipina gives you quick guide to sneaker fashion in the workplace.
Sneakers at the Office?
If your company has no strict rules about corporate dress code, grab the opportunity to be stylish without breaking your ankle (and given the commute situation in Metro Manila, this is a legitimate concern).
When paired with the right clothes and worn with confidence, sneakers can be the perfect footwear for office attire.
Here are a few looks to inspire you.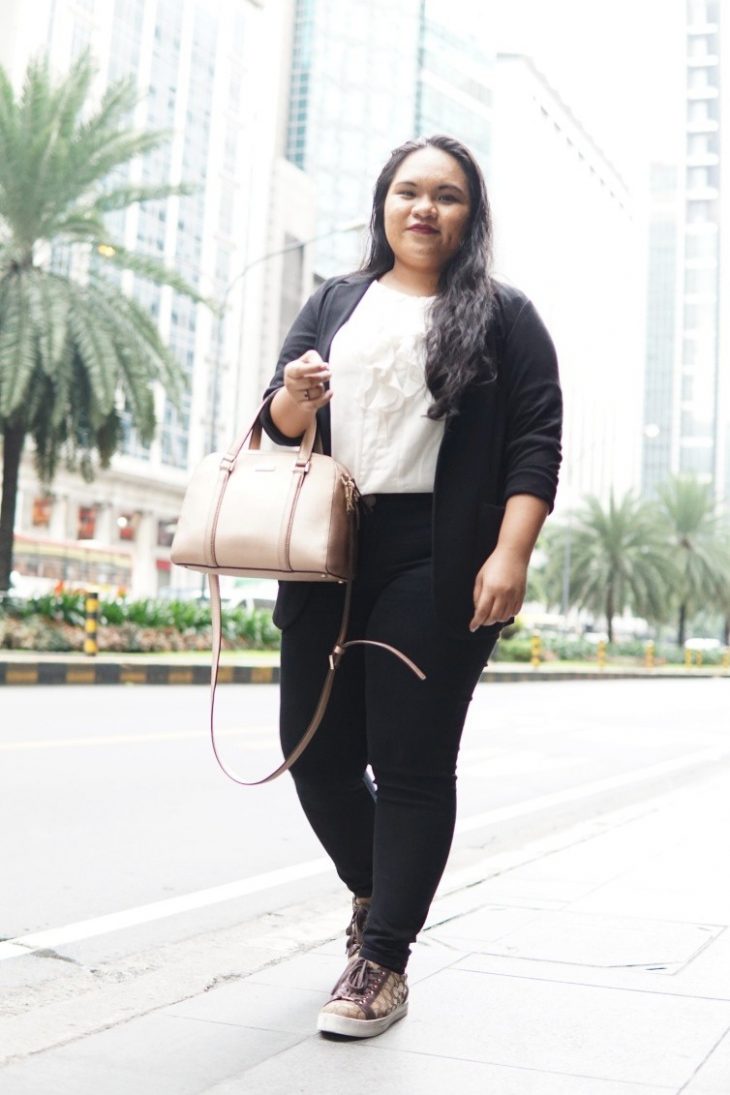 Karol does corporate casual attire like a pro. She can pull off the blazer on denim look very well, so it's no surprise that she can also put it all together with a pair of sneaks. Color combinations play an important role here. She chose brown sneakers with white soles that match her blouse. Her cream handbag completes the entire outfit.
The blazer is also a key piece in this outfit. Should it get too hot, Karol can take it off, and the rest of her outfit will still work.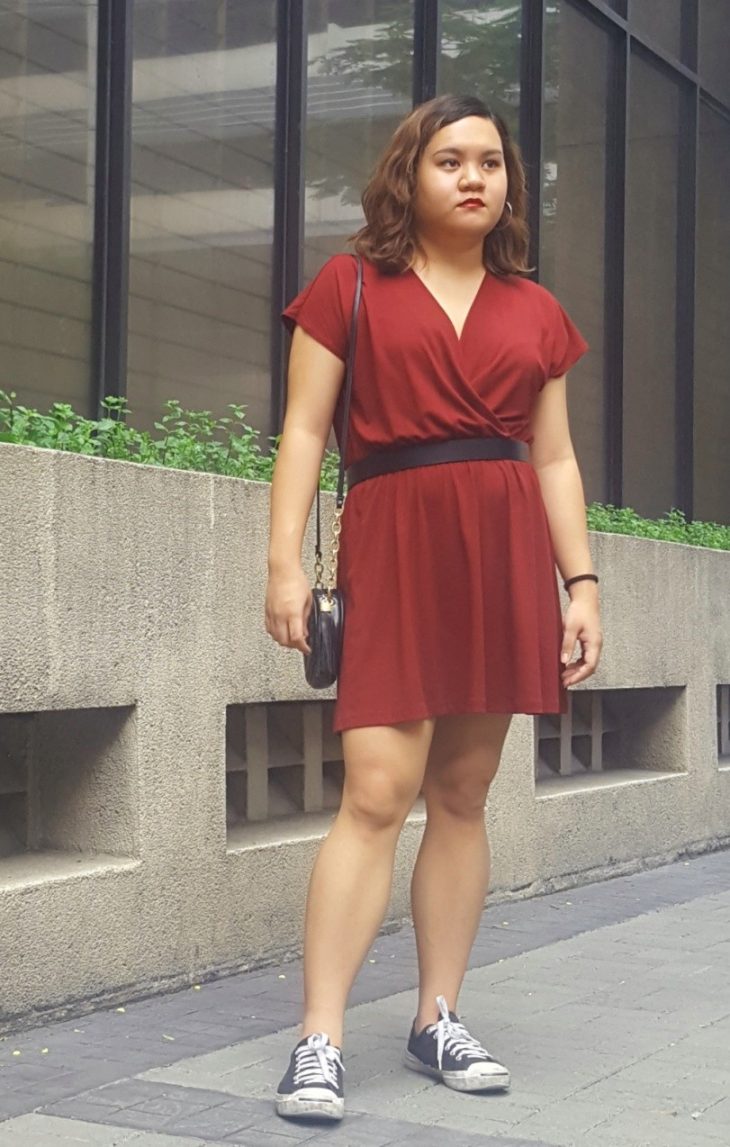 By simply switching her closed-toe mules with classic Converse sneakers, Kat transformed her business-casual outfit into a street-style ensemble. The well-loved sneakers give her dress a touch of grunge, too. And while they can look sloppy on some people, on Kat, they look edgy and on point.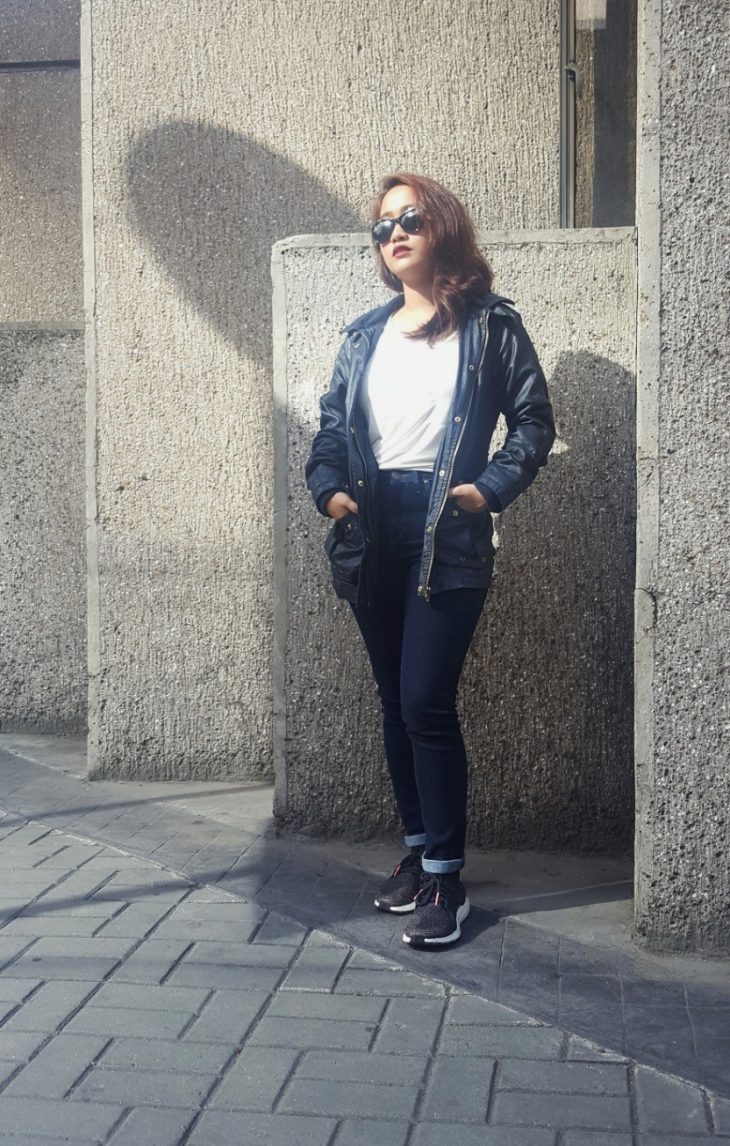 You can't go wrong with a basic white tee as Issa demonstrates with this outfit. The leather jacket and shades add to her kick-ass vibe. All things considered, this outfit won't be out of place in offices that allow casual wear. If the need arises, she can easily swap the jacket for a black blazer and achieve a look that's similar top Karol's.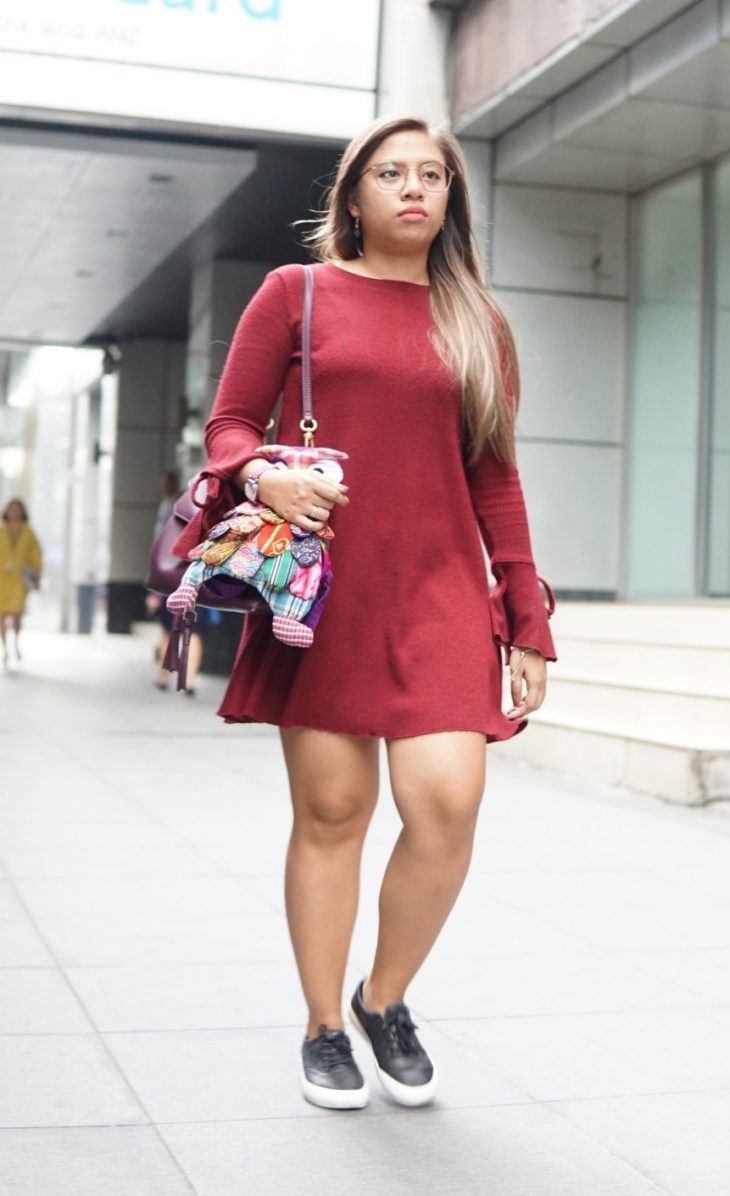 At first glance, KL's long-sleeved dress looks very feminine. Some would think of pairing it with nothing else but sandals, wedges, or any other dainty shoes. KL proves, however, that such dresses can still look great with sneakers. A tailored jacket would make this office-appropriate.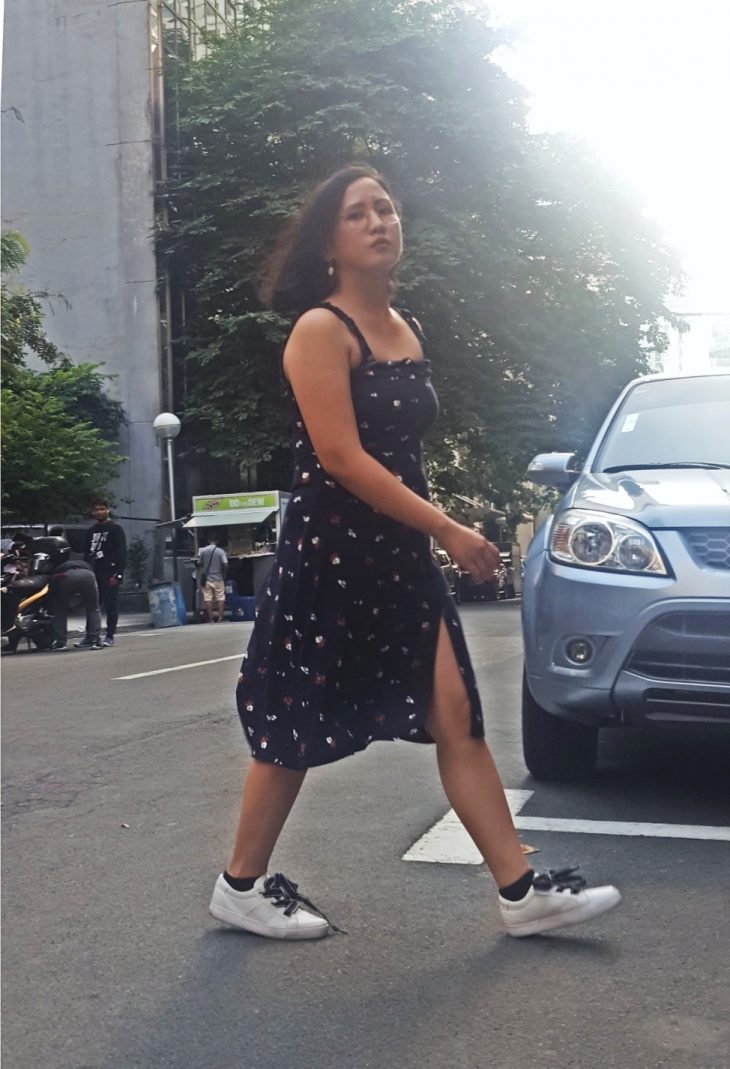 The beauty of wearing a casual dress and sneakers to work is you don't get overheated when you step out for lunch. Jean had a jacket with this outfit, but as we stepped outside to a sweltering afternoon, she took it off, let down her hair, and strutted down the street with this breezy, carefree outfit. Her white sneakers are beautiful, by the way; they could go well with every other outfit in this article!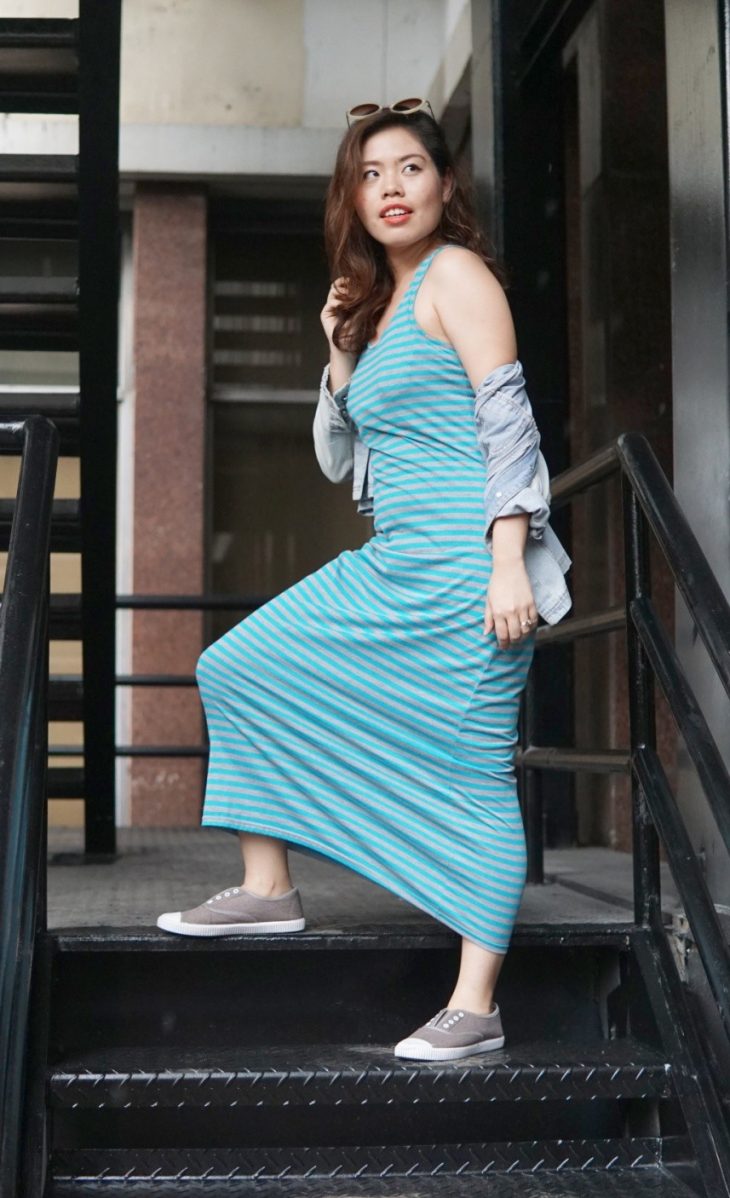 Ashley's outfit is another example of how you can get away with casual wear at work. Corporate doesn't have to be limited to black, gray, white, and cream; although if you think your HR will have something to say about loud colors, you can go for the standard navy or beige. A denim jacket that matches the shade of your sneakers will finish off the look.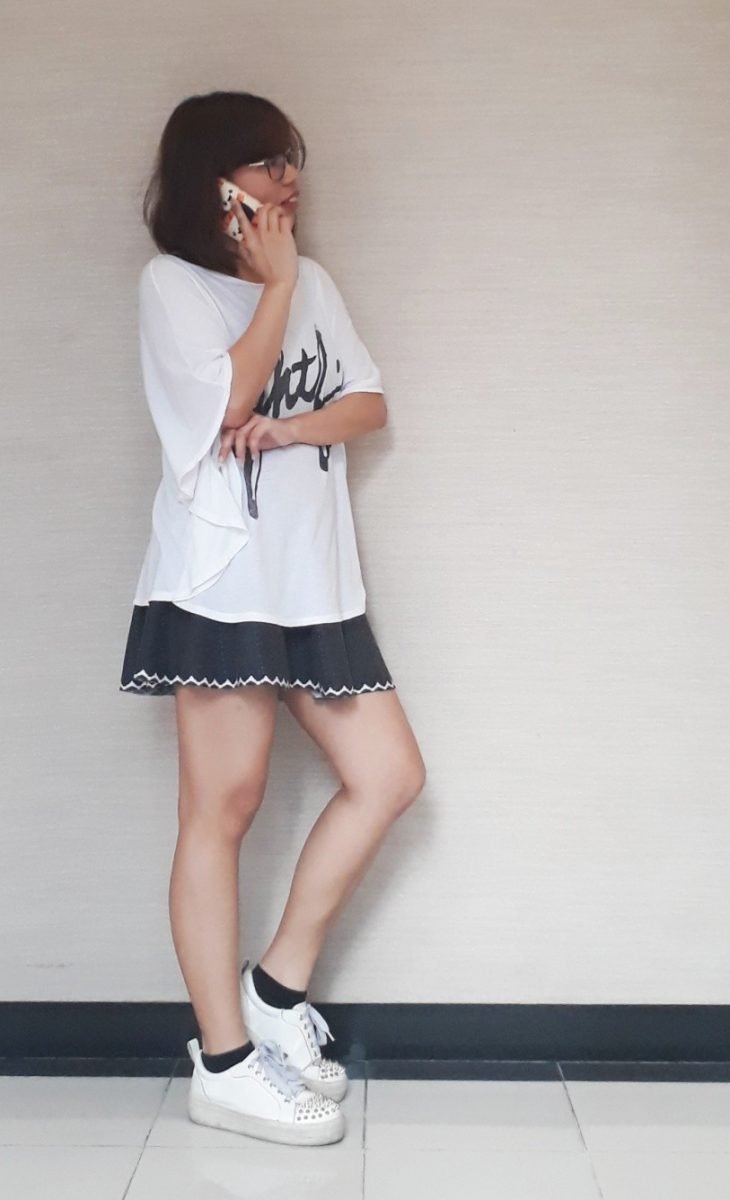 Ciara is another lady who pulls off sneaker fashion effortlessly. She is petite, so she looks fantastic in miniskirts as they make her legs look longer. Rounding off the ensemble is an oversized T-shirt, which is not likely to be corporate-approved. Again, it depends on your company policies; and luckily for Ciara, her workplace has few restrictions on casual wear.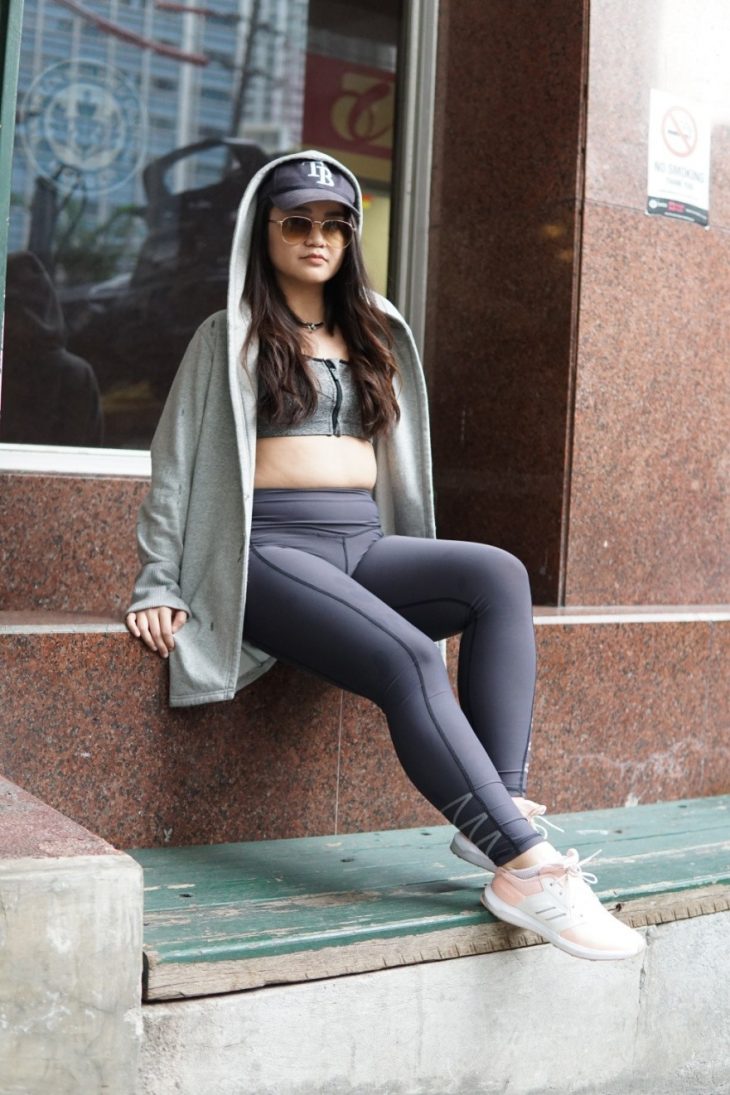 In Manila's central business districts, you'll find numerous fitness centers (or parks) where some try to get in some kind of physical activity after a long day of sitting. You could wear this outfit before or after work.
Pauline's athleisure outfit combines the dark colors of a cropped top and yoga pants with a burst of peach-colored sneakers. Office-wise, you could put on a pair of strappy heels, a sheer top, and a tailored jacket with the yoga pants — and strut into the office like Gigi Hadid. You can lose the cap if your boss frowns on headwear.
What's your idea of office-acceptable sneaker fashion? Share your thoughts in the comments below.
Daphne Bual
A lover of stories, parks, animals, rainy days, and hot chocolate, she believes that the best remedies for bad days are three servings of french fries and one whole rainbow cake.