Becca Tan
Becca Tan is a 30-something single lady, and she wouldn't…
On  January 1, 2016, I will turn 31 years old.
It also marks my 31st year of singlehood. Yep, I'm a proud member of the "No-Boyfriend-Since-Birth" and "Single-Since-Birth" clubs, and that doesn't worry me one bit. I have come to realize that singlehood is a blessing, although the journey toward that realization was long and hard.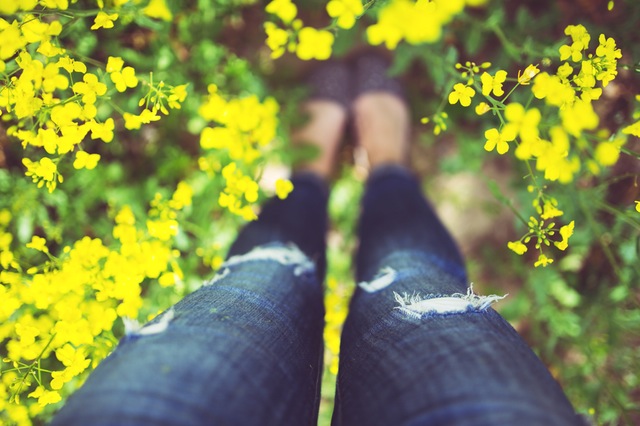 I know a lot of girls agonize over singlehood, and I felt the same way before. I've battled with a low self-esteem for years because I felt no one would be able to love me. I desperately waited for someone in my 20s to sweep me off my feet, and at one point, I felt that maybe, I am too ugly for Prince Charming. Maybe I don't even deserve Prince Charming. Maybe I don't deserve love or happiness and all those good things that come with being in a relationship.
I have locked myself in a negative mindset for decades, and it kept me from doing so many things. But then, I realized that feeling sorry for myself won't do me any good. I have been wasting so many years of my life feeling bad about singlehood, that I have failed to make any steps toward self-improvement and to just love myself.
It was then that I started embracing happiness. I took time off to reflect and to just find out the things that make me happy. I signed up for lots of classes and workshops. I tried my hand at different sports. I traveled alone and with friends.
I eventually realized that singlehood doesn't mean you have to feel bad about yourself. Being single doesn't mean you have to be lonely. On the contrary, it's a great time for you to know yourself and to find out what you want to do with your life. It's the best time to invest in yourself before you start investing your time on somebody else. Eventually, I have learned that being alone doesn't equate to being lonely. Singlehood is one of the best gifts a girl could give herself, as it gives you the time to get to know and love yourself better. Being single is path that I have willingly chosen for myself, and it allowed me to fully embrace who I am.
So, to all single folks reading this article, give yourself a pat on the back for a fab year that was. Being single is not something you should feel bad about–on the contrary, they could be the happiest years of your life! Take it from me.
Becca Tan
Becca Tan is a 30-something single lady, and she wouldn't have it any other way. She loves traveling and reading books. If she had all the time in the world, she'd read one book every day while traipsing in different places around the globe.