Just as dating is different for those of us who are proud to be of the millennial generation, so can be getting over a heartbreak. Sometimes, the ability to be able to meet more people through the aid of technology in these modern times can be a bad thing as well–the more guys you date, the more times you're going to experience a broken heart. Here are some ways that millennials can work on getting over a heartbreak.
1. Step back from social media.
Social media has made a huge impact in the lives of millennials. I can count on one hand how many people I know who aren't on Facebook–in fact, I don't even need the whole hand. While it's great to be able to keep in touch with loved ones no matter where they are, social media can sometimes feel like nothing but a spiteful way for our ex to rub salt in our breakup wounds. Instead of obsessively stalking your ex on social media and wondering who that girl he's with in the photo is, take a step back from social media altogether. Now is a great time to temporarily deactivate your accounts and remember what life is like without a screen in front of you.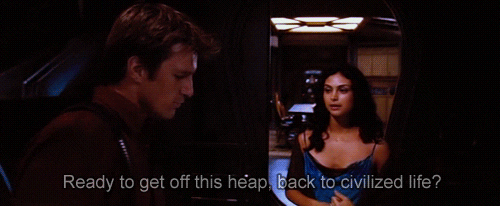 2. Take a solo trip.
A generation or two ago, a woman traveling on her own was almost unheard of. Well, now it's seen as a great way to get in touch with your inner self and to just take a break from reality when you need it–and when you're in the middle of a heartbreak, you definitely need it. You don't have to go far: just hop in your car or on the next bus that comes along, take a weekend off from your real life, and go on an adventure. It'll help you to clear your head and it'll be an adventure that will definitely be for keeps (unlike those breakup feels that will fade away in due time).
3. Volunteer for a good cause.
If you want to find something to distract you from your broken heart while helping out someone who needs it, consider volunteering for a local cause. Here in Manila, for example, there are tons of animal shelters that are always accepting volunteers to care for the furry critters who are in need. It feels good to do something that benefits the lives of someone else, and staying busy with some volunteer work will also keep your mind off of the heartbreak that you're currently feeling. Find a local cause that appeals to your heart and spend a few hours helping out. Don't know how to start? Here are five random acts of kindness that you should try out!
4. Avoid romance movies.
As tempting as it may be to put on the latest Nicholas Sparks movie and have a good cry over the true love in movies that right now you think you'll never have; it's not all that good for your sanity. Avoid the sappy romance movies or rom-coms, and pop in a pure comedy movie instead. Instead of focusing on your woes and troubles, try to find something that will be able to elicit a smile out of you–especially before you go to bed. You don't want to go to sleep with a sad, heavy heart, so find something to watch that will uplift your spirits instead.
5. Be selfish.
Being in the middle of heartbreak is the best excuse you'll ever get to be a little selfish. It's time to focus on you and put yourself first. This means spending a little extra money on yourself if you have it, or throwing yourself deep into your favorite hobbies. Take a break from reality, your friends and family will understand. Don't worry about what anyone else is going to think, certainly don't worry about what your ex will think, just do what makes you happy for a while.
This probably isn't the first time you've had your heart broken. It probably won't be the last time either, unfortunately. But keep your head up high, indulge in yourself a little, and you'll come back from this stronger than ever–after all, you are a millennial!
Janessa Abigail Hizon
Abby is from the USA and moved to the Philippines to be with her husband, David Christopher Hizon, who also happens to be her photographer for most of her writing endeavors. A gamer, a bookworm, an animal lover and a self-proclaimed foodie, she is passionate about everything that she does and hopes that will come across in her writing. Follow her at http://facebook.com/WritersInTandem & http://www.thewritersintandem.wordpress.com