Becca Tan
Becca Tan is a 30-something single lady, and she wouldn't…
"Bakit single ka pa?"
Now, for no-boyfriend-since-birth ladies like me, that is not an easy question to answer. I know people mean well, but sometimes, it could get irritating and even downright offensive. First of all, what's with this negative connotation behind singlehood? Being single is definitely not a life sentence, and it shouldn't be treated that way. Second, I feel like I'm being accused of doing someting wrong whenever people ask me this question. Most of the time, it's followed by, "Ang taas kase ng standards mo" or "Masyado kang focused sa trabaho." Excuse me, I may be well past my 20s, but I'm not going to put myself out to the first guy I meet on the streets just because I've never been in a relationship. And who says focusing on your career is a bad thing?
Here's the real deal. We shouldn't treat singlehood like it's a disease. Why? Here's what it's truly like to be single and 30: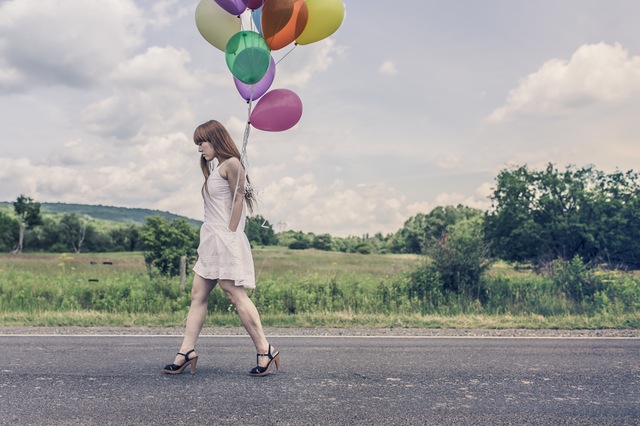 1. I have lots of time for myself.
I spent a huge chunk of my 20s searching for myself and trying to find out the things that I want to do. That means having lots of alone time for reflection. Now I have a pretty good idea of my strengths and weaknesses, I was able to sort out my insecurities on my own, and I was able to build my confidence through the years. Spending quality time with myself enabled me to do that, and I don't think I'd have time for quiet reflection if I were in a relationship.
2. I can invest on myself.
I'm not rolling in cash–far from it, actually. But I do have my own self-fund that I can spend freely on things that mean a lot to me–and for myself only. Do you know how much dating costs these days? There's gas or cab money (let's say P500), then another P500 for movies, and a thousand pesos for dinner. That's roughly P8,000 in one night! And since I believe in going dutch, I'd be spending roughly P4,000 per month if I were to go out on a regular basis. Plus, we'd have to spend extra on salon blowouts and derma sessions (because who doesn't want to look good for a date), so that's close to roughly P6,000 every month. I'd rather use that for an upcoming trip, a shopping spree, or for my monthly insurance fee, thank you very much .
3. I can do whatever I want.
I don't need to take a boyfriend into consideration when making spontaneous decisions, like whenever there's a seat sale that I want to jump into, or there's a new hairstyle I want to try out. This is truly the time for me to take charge of my life–after all, I wouldn't have as much freedom if I'm tied down to a man or if I have my own kids–so I want to make the most out of this opportunity now.
Right now, I'm having the time of my life. Sure, I would like to have a family of my on day, but right now, it's not really my priority. So, whenever I'm asked why I'm single, I always reply with, "Why not?"
Becca Tan
Becca Tan is a 30-something single lady, and she wouldn't have it any other way. She loves traveling and reading books. If she had all the time in the world, she'd read one book every day while traipsing in different places around the globe.