Ever since the series that began as Twilight fan fiction stormed worldwide best seller list, people have become accustomed to thinking of Fifty Shades of Grey whenever they think of erotic reads. But the book has so many people in uproar, thanks to the questions it raises about consensual sex as well as true BDSM culture, which it doesn't really represent. For too many people, though, E. L. James' series wasn't just the first introduction to erotic literature—it was the only one.
We'll try to rectify that right now with this list of book series with red-hot sex scenes that are just as, if not more, erotic than the ones you'd find in Fifty Shades of Grey, but also consensual.
If you enjoy dirty talk:
1. The Line of Duty series by Tessa Bailey
If you're into hot boys in blue, you should definitely give this series a read, as it features take-charge cops who like their sex rough and dirty and just barely on this side of kinky.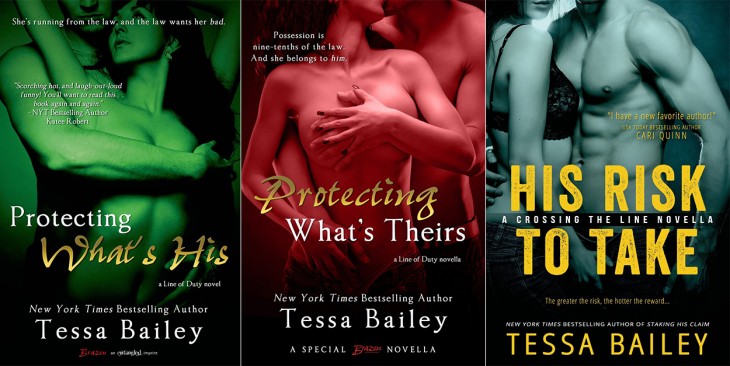 Reading order:
2. The Sinners on Tour series by Olivia Cunning
There's something to be said for bedding a rock star, if this series is anything to go by. Each book follows a member of the rock band Sinners as he finds the one woman who lights him on fire and teaches him the kind of love worth singing about.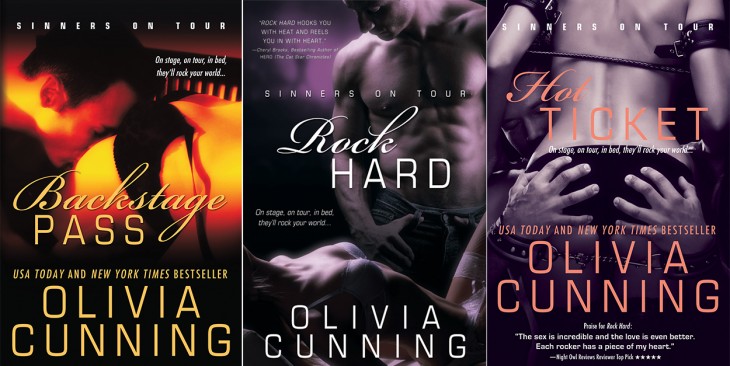 Reading order:
3. The Cocktail series by Alice Clayton
Want something with a little bit more levity than rock stars and cops? Check out Alice Clayton's Cocktail series, which begins with Wallbanger and is a lighthearted romp through love and sex.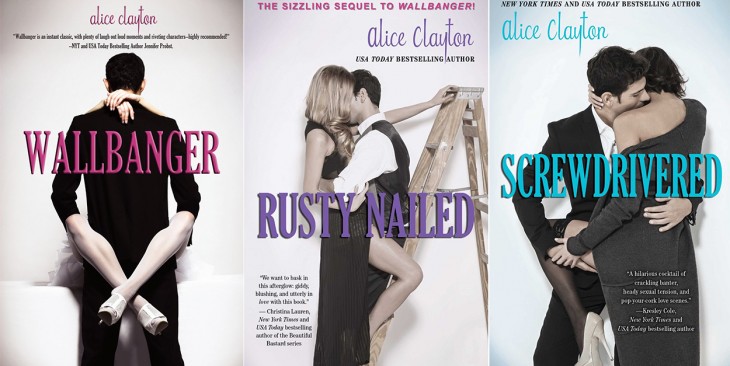 Reading order:
If you're curious about BDSM and sexual fetishes:
4. The Original Sinners series by Tiffany Reisz
This isn't your typical erotic romance, so if you pick up the books expecting your run-of-the-mill love story with a lot of sex added to it, put them back down and walk away. This series breaks a lot of taboos (adultery, sex with a priest, and more), but if you're intrigued by the nature of BDSM relationships, this is a great series to start with.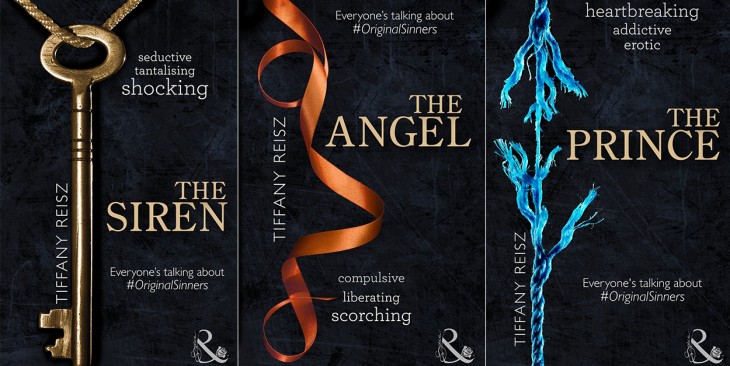 Reading order:
5. The Masters of the Shadowlands series by Cherise Sinclair
The Shadowlands is a BDSM club, a haven for dominants and submissives. They go in expecting erotic power play, but even hardened Masters—the elite, most skilled doms in the club—may find themselves slaves to love.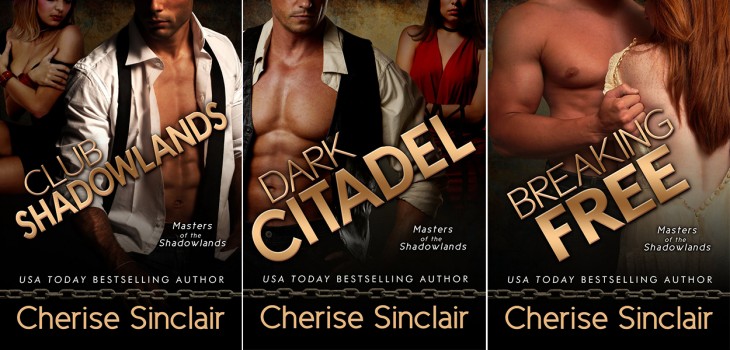 Reading order:
6. The Rescue Me saga by Kallypso Masters
This series revolves around a kink club established by three military veterans who might not be looking for love on the club floors, but who find it anyway.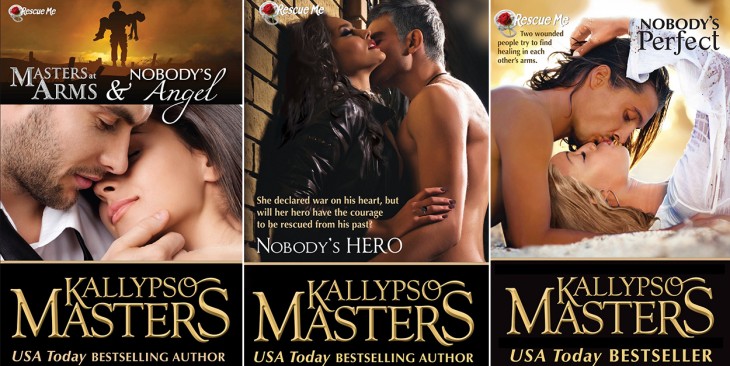 Reading order:
If you believe love redeems flawed characters:
7. The Crossfire series by Sylvia Day
Fans of the Fifty Shades series will probably find a lot to like in this quartet. Gideon Cross might be hot and rich to boot, but despite his eligible bachelor status, he's got a lot of issues, as does Eva Tramell. Still, attraction sparks and they give into it. But can they conquer their pasts and hold on to love?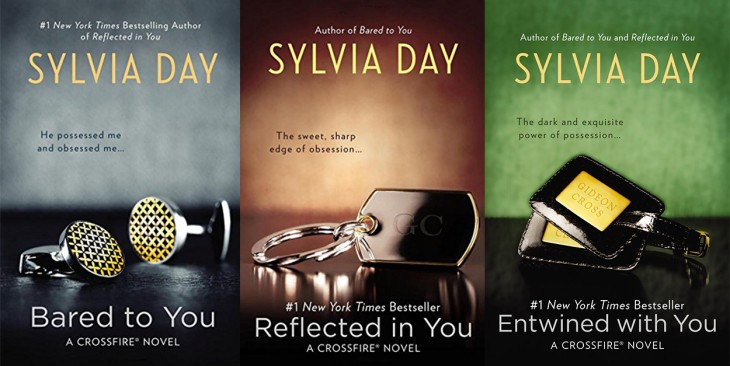 Reading order:
8. The Fixed series by Laurelin Paige
Attraction burns bright between troubled Alayna Withers, serial stalker, and the new owner of the nightclub she works at, Hudson Pierce. And while gorgeous and rich, Hudson has his own set of emotional baggage, including a marked tendency toward breaking girls' hearts and spirits. Is there any hope of a healthy relationship between them?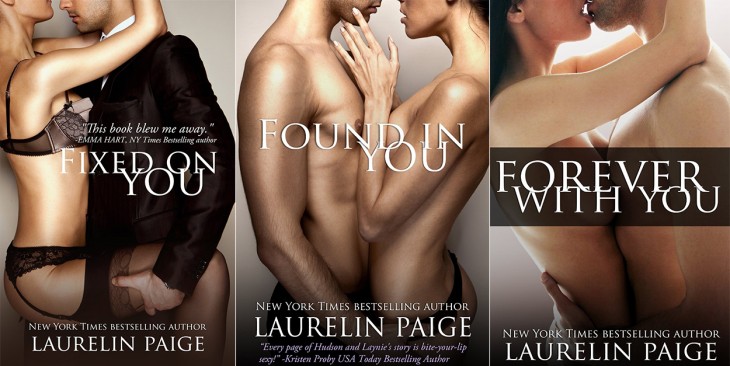 Reading order:
9. The Stark trilogy by J. Kenner
No one says no to Damien Stark; he's sexy and wealthy and has that alpha male attitude down pat. He always gets what he wants. And what he wants is Nikki Fairchild. But she is worried that giving in to him means losing herself and exposing the secrets that could ruin everything.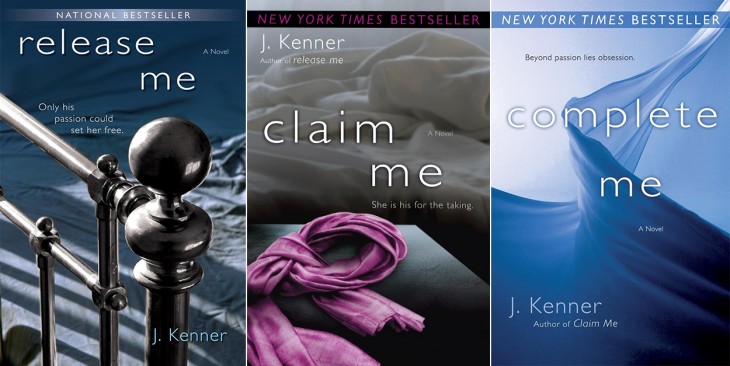 Reading order:
Happy reading! And if you have a favorite series we didn't mention that belongs on this list, comment to share!
Liana Smith Bautista
Liana Smith Bautista is an article writer, web content manager, manuscript copy editor, and blogger—and she thinks it's awesome that she earns her living marketing on her love for the written word.