Marian Bartolome
Marian is an interior designer turned freelance writer who loves…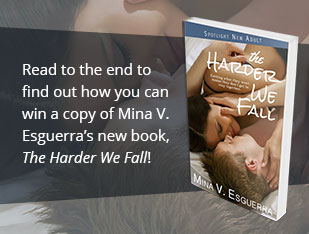 To readers of local romance and chick lit books, there may be no author whose name is more familiar than Mina V. Esguerra. She has over a dozen books to her name, including her popular young adult trilogy Interim Goddess of Love and the more mature Fairy Tale Fail and That Kind of Guy, which won the Filipino Readers' Choice Award for Chick Lit in 2012 and 2013 respectively. She's also contributed short stories to several anthologies, such as the recently released Sola Musica.
Originally published by Summit Media, Mina has successfully transitioned into a hybrid author, which means that she doesn't just depend on a traditional publisher but publishes her books independently as well. But what makes Mina different from most authors is that she doesn't stop at simply writing swoon-worthy stories—she also coaches aspiring authors to write and publish their own by giving talks, holding workshops, and posting practical advice on her Wattpad account. As if those weren't a handful on their own, she heads communications firm Bronze Age Media and cares for her young daughter too. Now that's a modern Filipina who knows what she wants and makes it happen!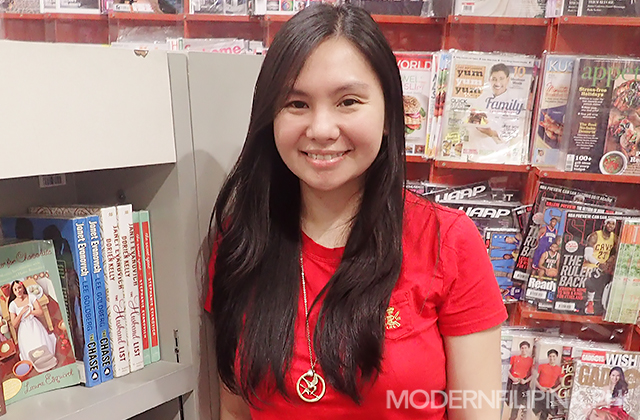 Writing isn't a career that brings in the big bucks, especially in the Philippines, but Mina believes that if you take a practical approach to it, it can pay off in the long run. In our recent interview with her, she shared her experiences in pursuing a writing career and her strategy for actually generating money from her passion. Read on for her insights, and get the chance to win a copy of her latest book, The Harder We Fall.
ModernFilipina.ph (MF): How did you get your start in writing?
Mina V. Esguerra (MVE): I first tried writing fiction at age eleven. There wasn't much opportunity to write more of that at the time, so I wrote essays and tried journalism instead. That led to majoring in communications and taking corporate comm jobs after college.
MF: When did you realize that you wanted to pursue it as more than just a hobby? What steps did you take to make that happen?
MVE: I still treated it as a hobby as my fifth novella was being published. The decision to make a career out of this was really me deciding to continue to write and commit to writing and publishing more. It's still not making enough for me to consider it a real job, but I'm hoping it'll pay off in the future because I'm investing time creating work that can earn passive income for me.
MF: How long did it take you to get published? What were the challenges you faced in the process?
MVE: I worked for a few months on one book, submitted it, received a request for a book targeting a different age group, wrote one, spent months revising it, then gave up on revisions to write something new, which was accepted and published right away. All that took maybe a year and a half? Not so bad, really.
MF: Was it hard to build a reader following?
MVE: Yes, and it's ongoing. There are people who discover your first book and will be following your career forever. There are people who will come and go, sometime in the middle, leave early. It's like a party that's forever happening, and you need to be the gracious host all the time to everyone. I think people who do this forget that—we may have been writing for years, but readers are discovering us every day. To them, the experience has to feel as new and special as the first book or that first year.
MF: How do you juggle your writing with your other work commitments and your family life?
MVE: I try to get at least one hour of uninterrupted writing time a few days a week. In between, I'm thinking of what I'll be writing, so the time isn't wasted on distractions. Writing has to be the thing that I squeeze into the spaces of time I have, because my family duties come first.
MF: What are the biggest challenges in pursuing your passion as your career, especially with regard to writing? How do you overcome them?
MVE: It's difficult to make a career out of creative work. Mostly because to make lots of money you need to know how to run a business. I noticed that it's hard to build a big enough business based on the creative work of one person, and that's why big publishers work with a lot of authors. I made a decision to focus on creating, so that's where most of my time is going. I'm hoping though that the partnerships I'm making with publishers and other media outfits will help grow the work and make them earn more than I could have done on my own.
MF: What are the biggest rewards?
MVE: I don't mind working for other people, by the way. I don't have a burning need to only work for myself. It does feel great though that I can look at an actual portfolio of work I created and know that it's mine. And each of these books has helped my career in various ways.
MF: What's the best advice anyone has given you regarding your career?
MVE: Neil Gaiman said in a commencement speech recently, "Make good art." He said more than that, but the entire speech helped me shift my perspective. Publishing can seem like a constant battle for every little thing, but you don't need to let that wear you out. We're here to create awesome things.
MF: What are your tips for modern Filipinas who want to pursue their passions for a living?
MVE: I'm not actually the type who would quit everything to simply "follow a dream." I believe instead that I should infuse whatever I do with what will fulfill me. And I tell myself that even if I'm not doing what I really want to do (yet), there's something I can pick up from this that will help me in the future.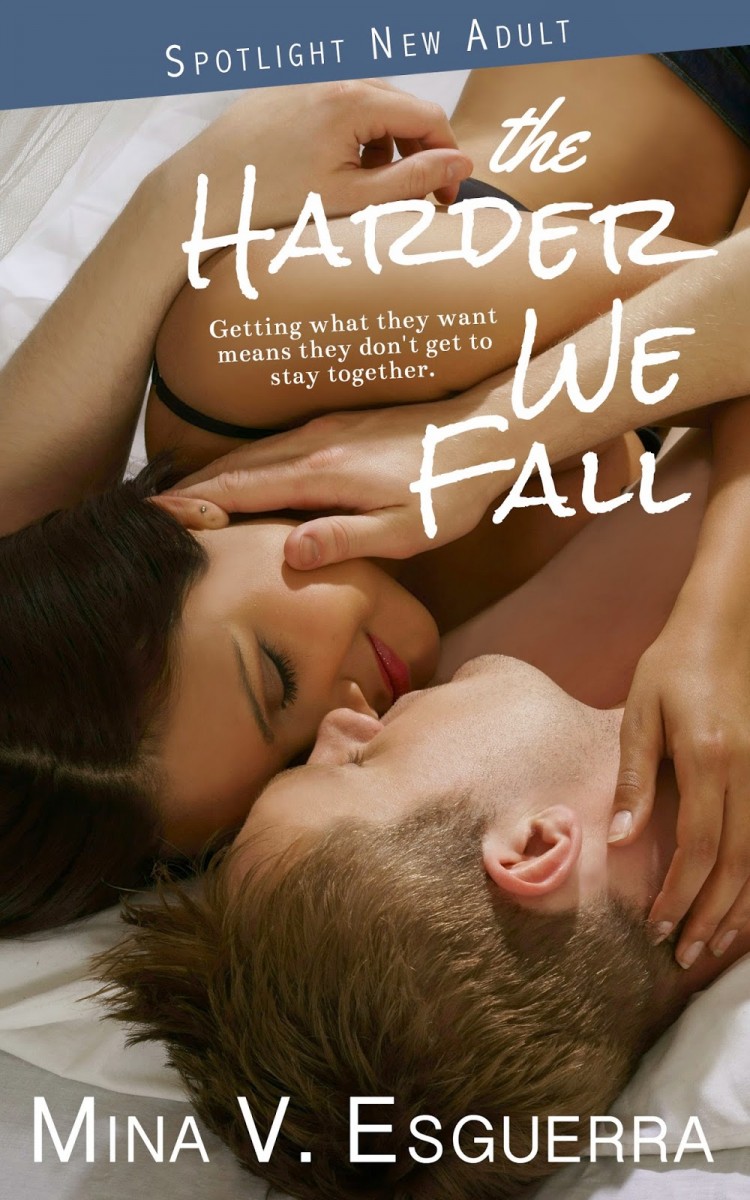 As a special Christmas treat, we're giving away a copy of Mina's latest release, The Harder We Fall, to one lucky reader. This is the story of a college senior named Daria who gets more than she bargained for when she covers a rugby match for an internship contest and starts up a fling with hot player Nicholas, who's set to play pro in Japan. Join the Rafflecopter contest below for a chance to read this sexy romance for free. This giveaway is open to Philippine residents only.
To learn more about Mina's books, visit her blog Publishing in Pajamas, and don't forget to check out her Wattpad for her free reads!
Marian Bartolome
Marian is an interior designer turned freelance writer who loves exploring the world on her feet and through her Kindle. Her favorite things to write about? Travel, lifestyle, coffee, and happily ever afters.