Marian Bartolome
Marian is an interior designer turned freelance writer who loves…
With all the gorgeous specimens of male greeting us on billboards, television, and the internet, it can be difficult for any one guy to capture our attention for a prolonged period of time. That's far from the case when it comes to international model Sean O'Pry.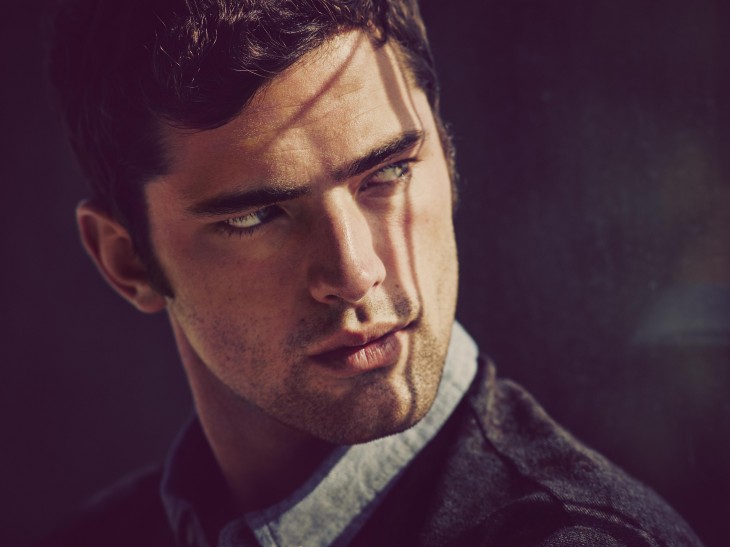 His smoldering blue gaze, chiseled-to-perfection face, and lean but muscled bod had us making space for him in our hearts since we first sighted him in Taylor Swift's "Blank Space" music video. Now that he's the new brand ambassador for Penshoppe, we're seeing a lot more of him all over Metro Manila. In fact, he was just in town to star in Penshoppe's Denimlab Fashion Show, where he made us swoon as he showed off the brand's Spring/Summer 2015 collection.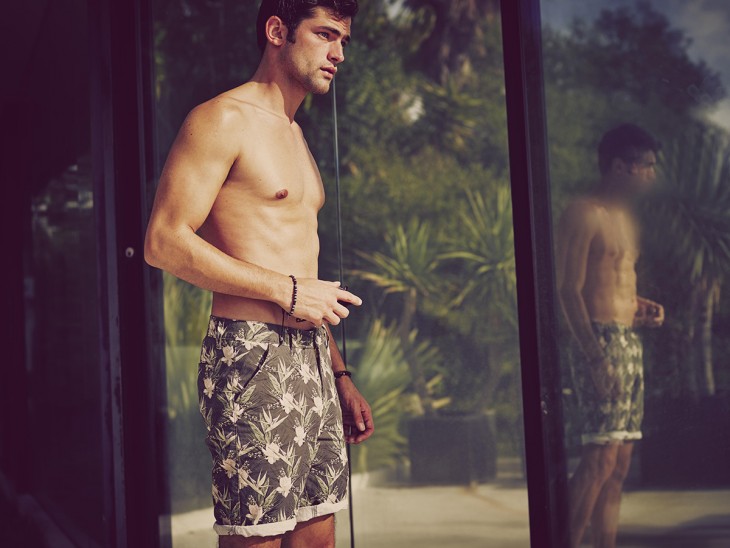 A Country Boy in Designer Clothing
Sean is no stranger to the runway, having modeled for popular brands such as Calvin Klein, Armani, Versace, and Chanel. Not bad for a guy who was discovered through his MySpace page at 17! Picture-perfect looks aside, he's still a down-to-earth Kennesaw, Georgia native at heart, as we discovered for ourselves during his press conference prior to the fashion show.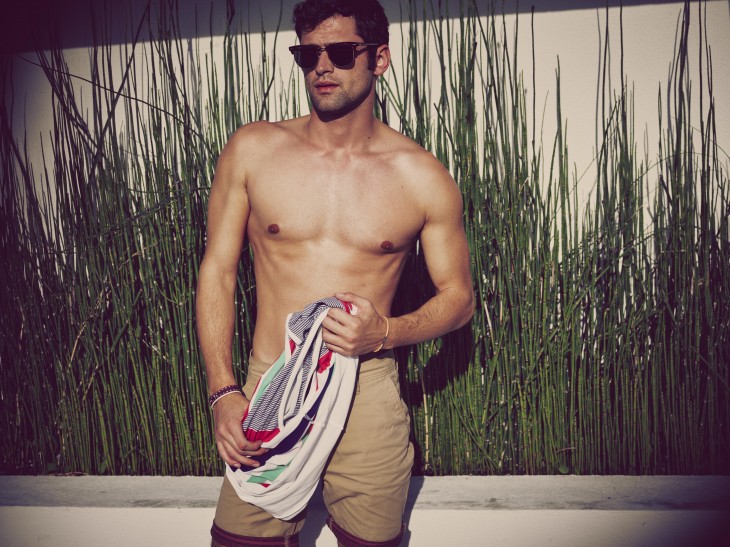 This was his first time in the Philippines, and though he'd learned about our country in class, he said, "To actually experience it, it's a whole different story. To feel the warmth in the people, and see the beauty in their smiles, and to be a part of that culture. I don't know how I'm ever gonna leave."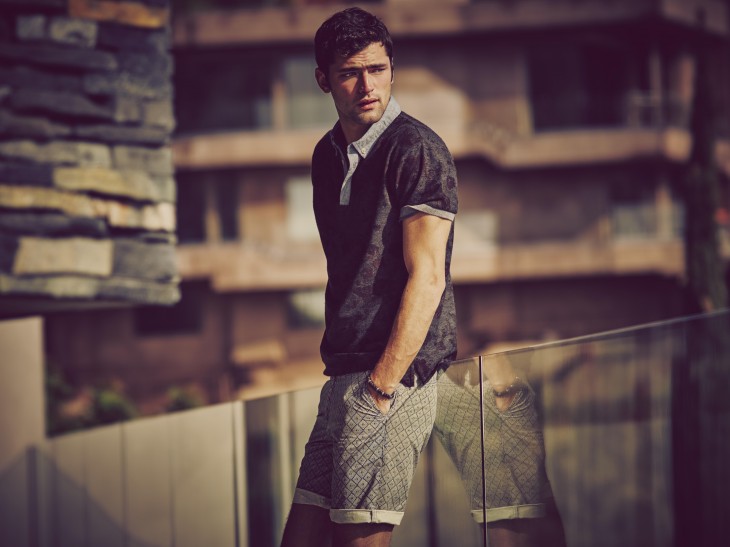 Whether he was joking with one member of the press about the personalities he'd want to invite to a steak cookout—Bob Marley, Humphrey Bogart, and Sammy Davis Jr. were some of his picks—or talking about his desire to learn how to act so that he won't always be just a "prop," Sean was remarkably candid and good-humored. It was easy to forget that he's today's top male model and has worked with some of the biggest names in fashion and entertainment—especially when he took the effort to greet all of us personally and take photos with us after the presscon. At the end of the day, Sean's just a guy who calls his grandfather "Papaw," feels at home in a white t-shirt and jeans, and loves to be active and do "things guys in the woods like to do."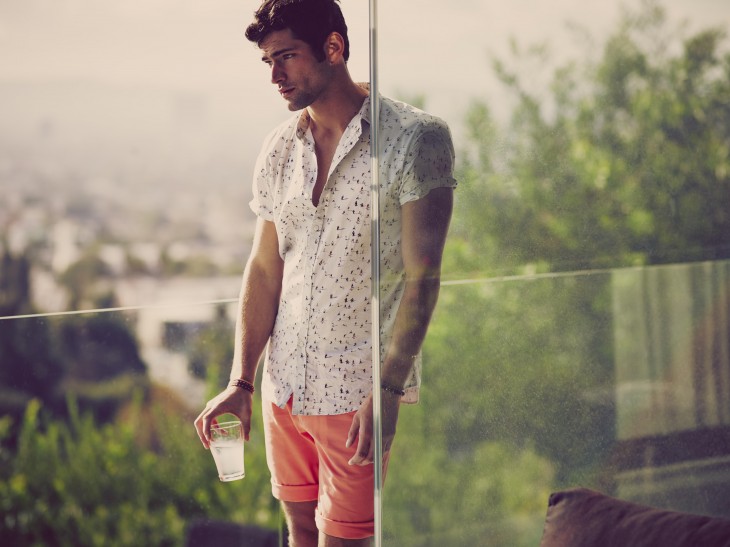 On Bringing Out Your Inner Sexy
But since Sean O'Pry could well be one of the sexiest guys on the planet right now, we wanted to know some of his top-of-the-market secrets. So we asked him what tips he could offer for bringing out your inner sexy. "You have to love yourself," he said right away. "At the end of the day, if you don't love yourself, you're not gonna portray that sexy that you want to. At some points, I'm not there as well. I'm 25, and I'm still figuring myself out. But I feel that if you're happy with who you are as a person, then that will be [the trick]. I think that's the best advice I can give on that issue."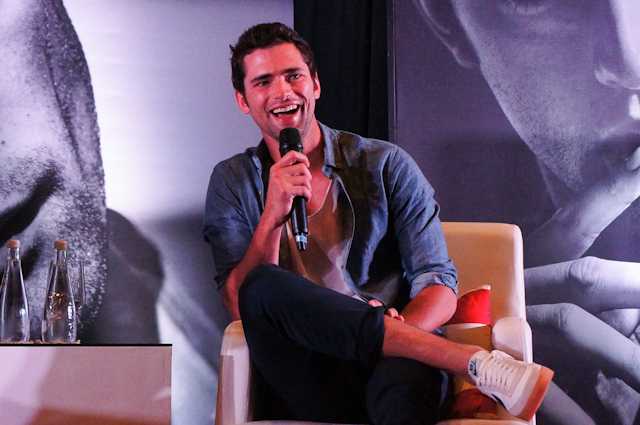 But he took a few more moments to drive his point home. "There's not one, two, three, or four [things]. It's just be yourself, and if other people don't like it, screw 'em. You know? Because if you're happy with yourself, you'll find other people you're happy to be around. You don't have to put yourself in environments that you're not happy. 'Cause that's not true happiness, I believe."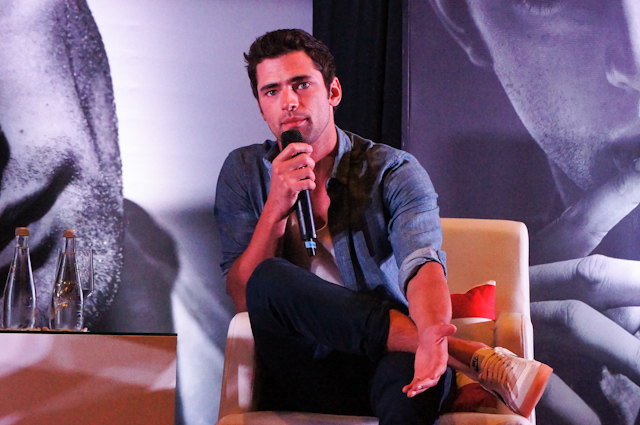 On Confidence
His almost unbelievable looks and his down-to-earth, good-ole-boy charm only serve to make this model all the more devastating in person. But his occasionally self-deprecating jokes made us wonder if he has off days just like the rest of us, days when it's hard to be confident, and what he does when that happens. "Yeah!" he said. "I fall back on my family and my friends. I fall back on the people—I surround myself with love, and I feel that love does make me confident. Without that, I don't think I could've ever gotten here or ever met the incredible people that I have met. So I was very fortunate that I do have that grounding around me and that love."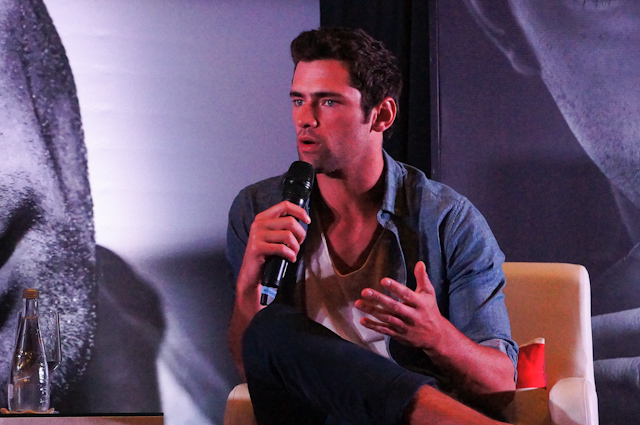 Sean O'Pry for Penshoppe Spring/Summer 2015
Want to see more of this hunky model? Check out the video of Penshoppe's Spring/Summer 2015 campaign with Sean O'Pry below:
Campaign photos courtesy of Penshoppe; event photos by Marian Bartolome and Liana Smith Bautista.
Marian Bartolome
Marian is an interior designer turned freelance writer who loves exploring the world on her feet and through her Kindle. Her favorite things to write about? Travel, lifestyle, coffee, and happily ever afters.