When we think of celebrity couples, we don't always see them as people to model our relationships after. It seems like in Hollywood, there are so many couples getting married and splitting up within months; there's so much drama when you try and follow who the latest trendy "It" couple is.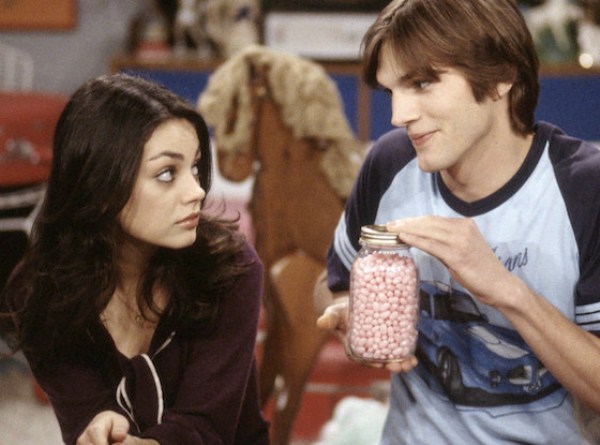 However, even in hectic Hollywood, real love can be found. As many fickle couples as there may be out there, there are also celebrity couples that will always make us go "Awww!" and wish we had a relationship like theirs. With that, let's take a few moments to appreciate some of the cutest celebrity couples, and the aspects of their relationship that makes their love special. Here are five relationship goals that we all aspire for, thanks to these Hollywood couples.
1. Brad Pitt and Angelina Jolie
Brangelina have long been famous in the public eye for not only their blockbuster movies but also for their charitable works. A lot of people talk a good game about the selfless actions they would do if they only had the money, but Brad and Angelina don't just talk the talk, they actually do it. In addition to both of them donating millions of dollars to charity funds every year, Angelina has really taken the forefront with her humanitarian acts, risking her life to visit over 30 countries as a Goodwill Ambassador. And Brad Pitt, her adoring husband, has been nothing but supportive of her actions, accompanying her to Haiti after the earthquake left countless victims in need of relief.
While most of us may never be rich enough to donate millions to charitable causes, Brad Pitt and Angelina Jolie have shown each other an endless support that surely we can all aspire to attain in our relationships.
2. Neil Patrick Harris and David Burtka
I daresay that Neil Patrick Harris and David Burtka are one of the most talked about gay celebrity couples out there. Neil Patrick and David have been together for 11 years now, although they only went public with their relationship in 2007, a year after Neil Patrick Harris confirmed that he was gay. What strikes me as amazing about their relationship is how they stood by each other and promised each other a lifetime together even before gay marriage was legal in the United States. After marriage equality laws passed, Neil Patrick revealed that the couple had secretly been engaged for five years, waiting to announce their engagement until marriage equality was legalized.
This celebrity couple shows that love knows no boundaries when it comes to hope. They dreamed of a day where they could make their commitment to each other legal, and it came. Neil Patrick Harris and David Burtka were endlessly devoted to each other, and that is something that all couples–gay, straight, or anything in between–can learn from.
3. Mila Kunis and Ashton Kutcher
Mila and Ashton met each other almost two decades ago, on the set of That '70s Show. Even though they played a super adorable couple on the show, their relationship was platonic at the time. But through the next 17 years, they became close friends and kept in touch long after the show had ended, and, the universe has brought them together as husband and wife! Now with an adorable child together, Mila Kunis and Ashton Kutcher have a relationship that would melt anyone's heart. Ashton has shown himself to be the extremely devoted partner that any woman would love to have at her side–devoted to the point where he immersed himself in learning Russian so that he can speak to their baby in Mila's native language!
Mila Kunis had never believed in marriage before she fell in love with Ashton. In an interview with Hello! magazine, she revealed that even at the age of 12, she prepared her family for the idea that she was never going to settle down and marry someone. But everything changes when you meet the right person! Mila and Ashton's lifelong romance show us that, while you never have to change yourself for anyone, even the most cynical of people can change their minds when they fall in love.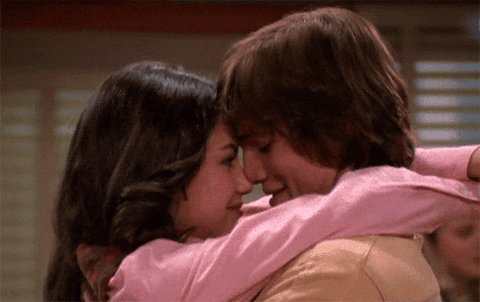 4) Chris Pratt and Anna Faris
Chris Pratt and Anna Faris have been together since before Chris was counted as one of Hollywood's hottest–in fact, Chris Pratt has recounted in a GQ interview that in their early years of marriage, other actors barely acknowledged his existence, even going so far as to hit on his wife right in front of him! We know they won't make the same mistake now that he's Star Lord, though. Anyways, what I love about this couple is the fact that no matter how busy they are with their careers and their child, they always make time for each other, as they shared in an interview with ET Online.
Despite their hectic lives, they still make sure to have date nights and never take each other for granted. Time spent together is essential to build up a relationship, and we should take a page out of Chris and Anna's book and never neglect our partners, no matter how crazy life gets.
5. Benedict Cumberbatch and Sophie Hunter
When compared to her husband, Sophie Hunter is a fair bit less well-known in the celebrity world. But despite his fame, Benedict Cumberbatch has not let it all go to his head and has proven to be a wonderfully caring partner. What we adore about these two is the way they are always at red carpet events together, and when they are, Benedict proves that his darling wife is always foremost in his thoughts. At every event, he can be seen looking at her and asking in the sweetest manner if she is doing okay. Flashing lights, movie stars, and photographers all around–but she's the only thing that matters to him. "Benedict always made sure she was taken care of," US Weekly shares.
Benedict proves that no matter what is going on, his wife, Sophie, is always his priority. That's how it should be in any relationship–never let the glamour of life pull you away from what matters most. It's not money or fame, it's the people who love us.
While Hollywood couples are famous for being on-again-off-again, these couples are all doing at least something right and all we can do is hope they keep doing it!
Janessa Abigail Hizon
Abby is from the USA and moved to the Philippines to be with her husband, David Christopher Hizon, who also happens to be her photographer for most of her writing endeavors. A gamer, a bookworm, an animal lover and a self-proclaimed foodie, she is passionate about everything that she does and hopes that will come across in her writing. Follow her at http://facebook.com/WritersInTandem & http://www.thewritersintandem.wordpress.com