Carol Premacio
Audacious,vivacious and loquacious, Carol Premacio's greatest loves are, and always…
They say that love can move mountains, and it can change your life in an instant. Some people wait years to meet "the one," and sometimes wait even more years to actually be with that person. And when the time comes when you are finally together, it's worth every minute of waiting. For that one special person, you'd be willing to change the world. Or you'd try, at least. You'll strive to be the best person you can be, you'll be willing to make sacrifices for another person that you wouldn't make if you had just yourself to consider. No, we don't need a life partner to make us feel fulfilled, but there's still something to be said about finding the one person who loves you for who you are, no matter what—and finding someone to love in the same way.
We've been inspired by romantic movies, but there's nothing like a little real-life inspiration, is there? So we've listed 8 couples throughout history whose love stories continue to warm hearts (and give hope to lonely ones).
1. Prince Edward and Wallis Simpson
Prince Edward used to be a womanizer. He had run through a series of affairs and was next in line to the British throne when he met and became smitten with American socialite Wallis Simpson, who was married to her second husband at the time. They soon became lovers, until Edward ascended to the throne and became King Edward VIII in 1936. At this point, they had taken many trips together, and it was pretty clear that he wanted to marry her. At almost the same time, Wallis and her husband filed for divorce, now making her twice a divorcee. It was an unlikely match for a member of the royal family, and those close to Edward deemed Wallis to be unsuitable for the position of Queen. Their affair was seen as a constitutional scandal by the British court. But this did not keep them from being together. Edward soon realized he had to choose between keeping the crown and the woman he loved. A little less than a year after ascending to the throne, Edward VIII abdicated. He then married the woman he loved, and they lived their own version of happily ever after abroad until he died in 1972.
2. Juan and Evita Peron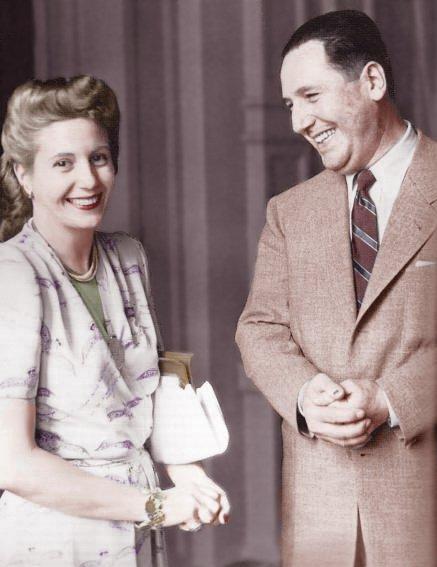 Juan and Evita were like the Laurence Olivier and Vivien Leigh of the political world. They ruled the 1940s together as President and First Lady of Argentina. Evita raised herself up from poverty as she started a career as an actress while Juan was an Argentine colonel. They met at a fundraiser and were instantly attracted to each other. When Juan entered the political arena, Evita used her charisma to capture the hearts of the nation's poor, turning their favor toward her husband, who subsequently won the presidency. Together they changed Argentina until Evita's death from cervical cancer in 1952.
3. Queen Victoria and Prince Albert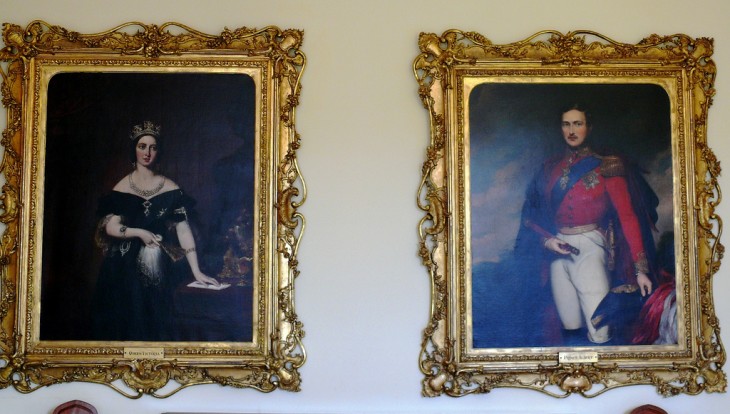 We all know that, historically, royals have rarely married for love. It is just recently that they've gotten the freedom to choose who they get to spend their lives with. The love story of Britain's Queen Victoria and Prince Albert is an unusual one. Princess Victoria instantly felt drawn to her first cousin, Prince Albert of Saxe-Coburg and Gotha, when they first met when she was 17. Although she already had an interest in him, she was in no hurry to get married. She proposed to him years later when she was already queen. Although they spent most of their engagement apart, Albert would write her numerous letters proclaiming his love for her. During their marriage, Victoria would not act on something without Albert's approval, and he became a trusted political adviser aside from being her consort. They stayed married until his death in 1861. This left Victoria devastated, and she wore mourning clothes for the rest of her life. The pair had nine children together.
4. Grace Kelly and Prince Rainier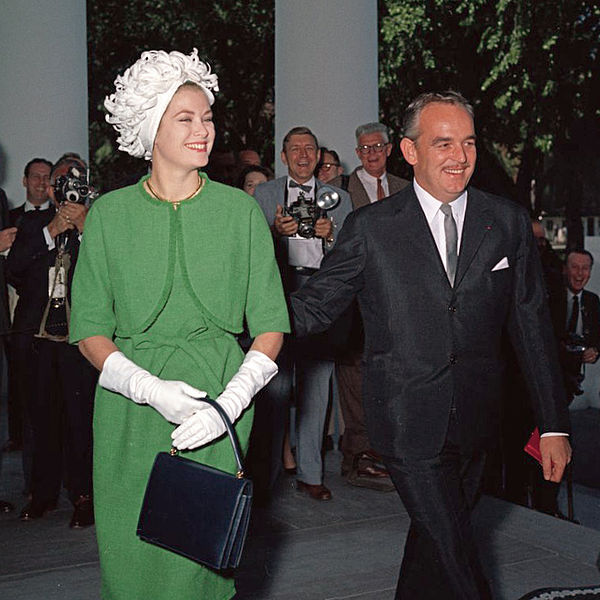 Before there was Kate Middleton, there was Grace Kelly. Grace Kelly was an American movie star on a European tour when she met Prince Rainier III, heir to the European principality of Monaco. After months of correspondence, they became engaged. Their wedding in Monaco was dubbed the wedding of the century, and many consider it a real life fairy tale in which a prince ends up marrying a commoner.
5. Humphrey Bogart and Lauren Bacall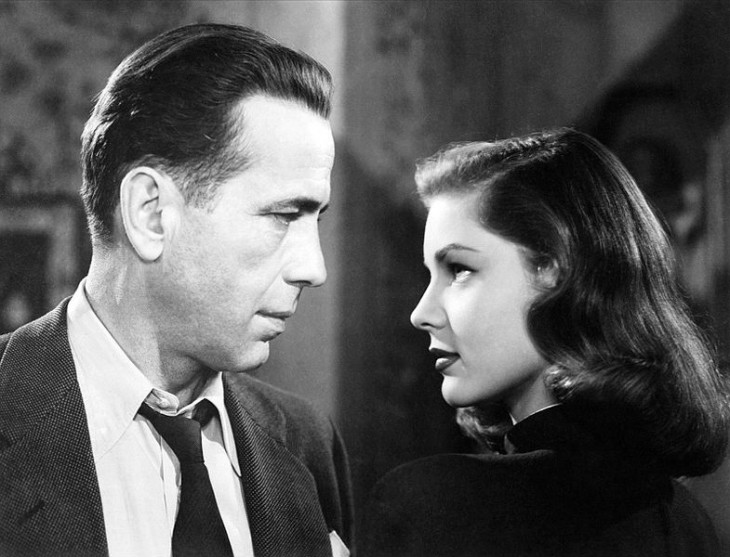 Humphrey "Bogie" Bogart and Lauren Bacall met on the set of their first movie together, To Have and Have Not, and were instantly smitten with each other. Despite the 25-year difference in their ages, the pair made a really successful couple onscreen and off, and their love seemed like the stuff dreams are made of. They costarred in four films and had two children. They lived blissfully together until Bogart's demise from cancer of the esophagus. Their son has been quoted as saying that his parents were each other's great love.
6. Frida Kahlo and Diego Rivera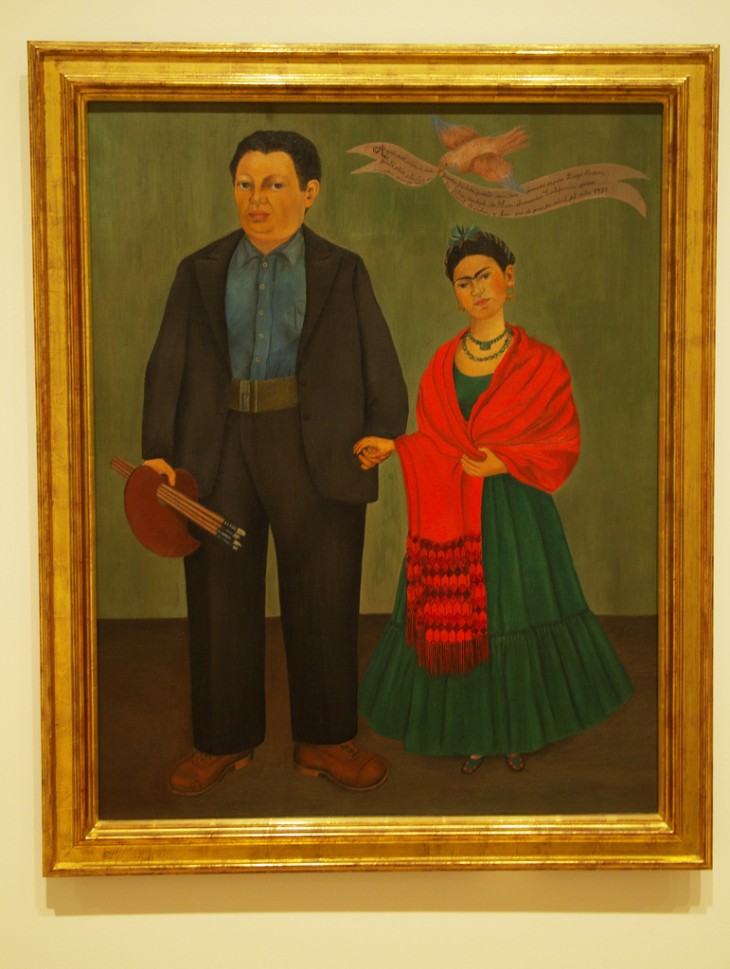 Diego Rivera was already an accomplished Mexican artist of the 20th century when he met young Frida Kahlo, who greatly admired him. They were officially introduced when she visited him in the Ministry of Education, where he was working on a mural. Frida showed him her work and asked him if he thought she had talent. He was more than impressed, and they realized they could connect to each other on so many levels. It was the start of a great love story. They were married in 1929, when Frida was 22 and he was 42. Although their marriage was tumultuous and ended in divorce, they soon found they still loved each other and remarried a year later. They stayed together until Frida's death in 1954.
7. John Lennon and Yoko Ono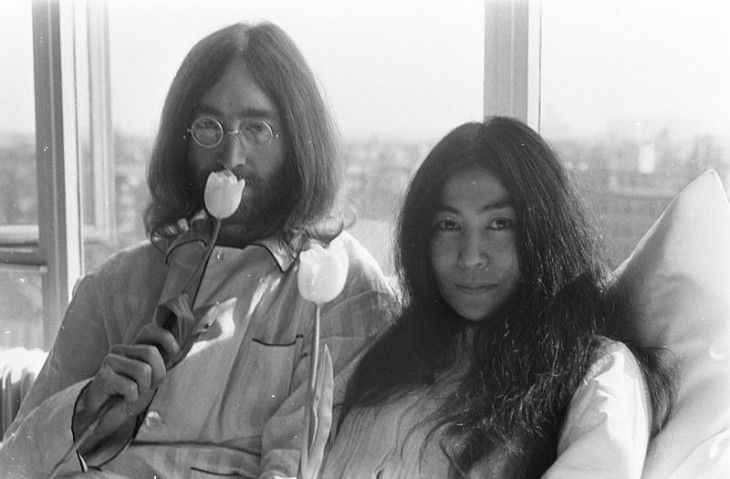 Nothing can beat this couple's public display of their love and affection. John and Yoko met at one of the avante-garde artist's shows, and they soon embarked on an affair. John's marriage to then wife Cynthia was already on the rocks at the time. Yoko changed John in such a way that he left his violent behavior behind and started lobbying for peace and reform. He loved her so much that he even added her last name, Ono, to his own. It is rumored that the reason why the Beatles broke up was because John made Yoko the center of his life, to the exclusion of other things.
8. Shah Jahan and Mumtaz Mahal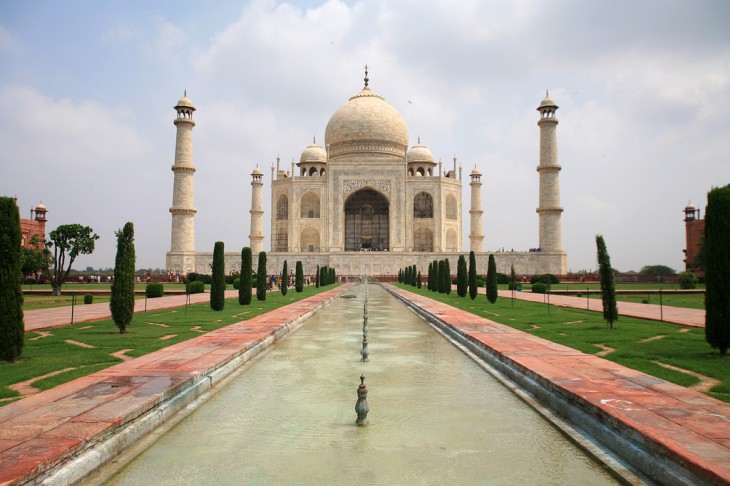 Despite having many wives, the Mughal Emperor Shah Jahan had a favorite, and that was Mumtaz Mahal. She played an important role as well in their government, as she was very intelligent and served as one of his advisers. After enduring 3o hours of labor delivering their 14th child, Mumtaz Mahal died. Grief stricken, Shah Jahan decided to build the grandest mausoleum in the world for his late wife,  the Taj Mahal.
It's clear to see that love is all about finding that imperfectly perfect person who completes the crazy puzzle of your life. One way or the other, the couples we presented inspired each other to be better in their chosen careers or direction in life and have shared their part in this world's history. They also teach us that love knows no boundaries, is worth the sacrifices, and can last a lifetime.
Carol Premacio
Audacious,vivacious and loquacious, Carol Premacio's greatest loves are, and always will be, fashion and writing. She enjoys writing and reading books,fashion magazines and lifestyle magazines. One of her aspirations in life aside from working in the fashion and publishing industries is to travel and be able to see the world in all its beauty.