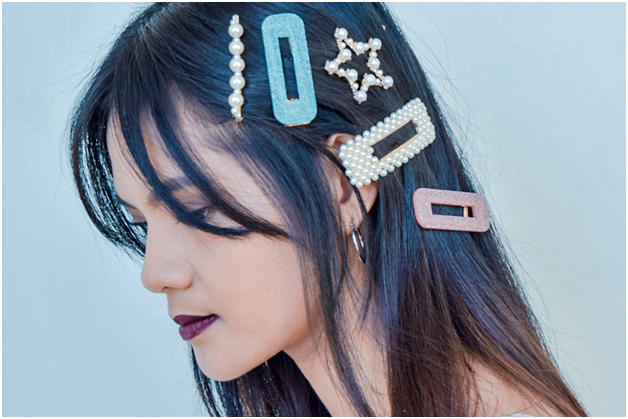 Remember when you never left your house without at least one hair clip, in colors that matched your school uniform? As your sundo waited outside, your mom or dad grabbed a handful of fat, colourful bobby pins and pinned them just above your ears to keep the bangs in place. And you never looked out of place, because every other girl in school was wearing them, too.
Now, you have the chance to relive those hair moments, thanks to the barrette trend. Every fashion gatekeeper, from Gucci to Topshop, have slapped on bedazzled and blinged-out hair clips on their shows.
The girls at Modern Filipina test them out to show you how you can rock huge hair barrettes, whether you're going to work, getting a bite at the supermarket, or attending the party of the year.
Lazy Weekends
You're only hanging out with friends or running errands, but your simple tee-and-denim-skirt combo feels too simple.
Grab a pair of glittery hair clips and pin them on one side of your hair. To prevent them from overpowering your outfit, choose barrettes with a simple shape (think rectangles and teardrops). For extra oomph, choose clips that come in different colors.
Place them on your tresses, put on some lip tint, and you're good to go!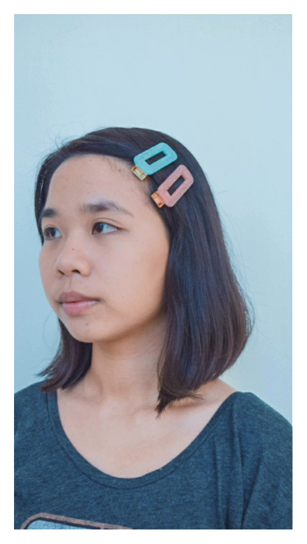 Sophisticated 'Do
Meeting a client or facing the big boss doesn't mean you have to leave your girly accessories on your desk. Pair your grown-up ensemble with gold hardware that means business. Nothing too bright or sparkly, but they still add a nice touch to your outfit.
A metallic finish and sleek lines scream #GirlBoss and complement your power dress, killer heels, and can-do attitude.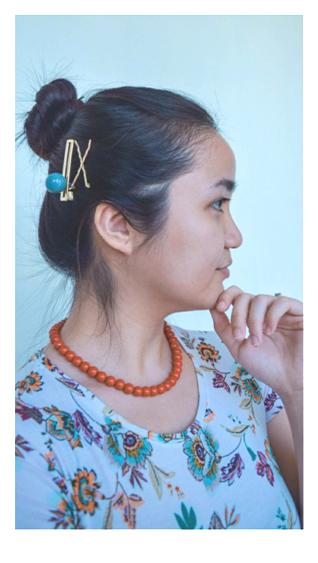 Dolled Up
The great thing about hair barrettes is they can be worn whether you're dressed down or glammed up. If you're going to an event or a much-anticipated date night, style up your tresses with pearls and gold.  Pin them to one side of your head, preferably the poofy half of your side-part. For more drama, pair them with glitzy earrings.
Don't be satisfied with just one clip; use a huge barrette as the focal point, then add small pins.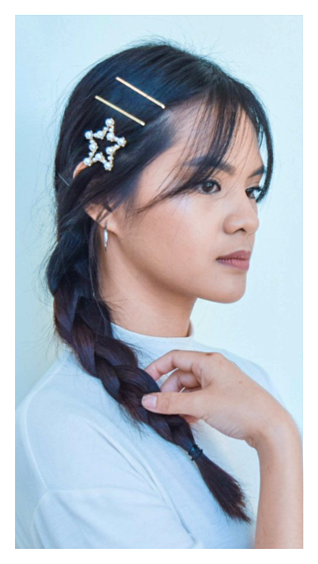 Office Pretty
The key to office accessorizing is to keep it minimal.
I know, maximalism is 2019's fashion mantra, from statement coats to bold animal prints. But if you want to keep your reserve while you're chained to your desk from 9-5, go for medium-sized hair clips with unassuming designs, like transparent acrylic, gold flecks, or a single line of same-sized pearls. Place them on the side of your hair (for side-part and buns) or on top of a half-pony.
Extra Sparkle
This works for any outfit, for any occasion. You can't go wrong with the classic, pearl-studded rectangular barrette.
With your simplest ensemble (round-neck tees, camis, denim dresses), you can wear a lone, big clip. If you're wearing flouncy blouses, LBDs, or ruffled cropped tops, feel free to add pins.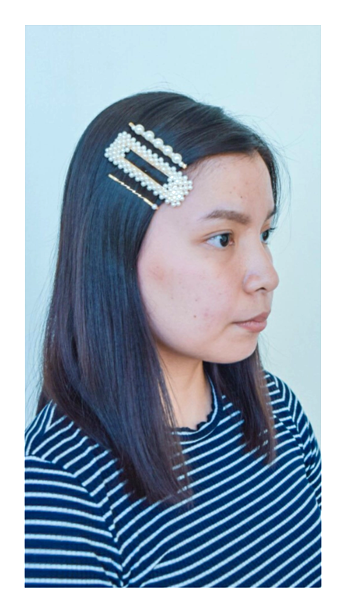 Dainty and Delicate
Not into oversized barrettes? Not to worry, there's still a way to glitz up your hair. Go for thin, gold pins with a single embellishment, like a small pearl or a round marble head. You could also adorn your tresses with pins with clean shapes, like hollow triangles and ovals.
To compensate for their daintiness, layer a couple and pin them on either side of the head.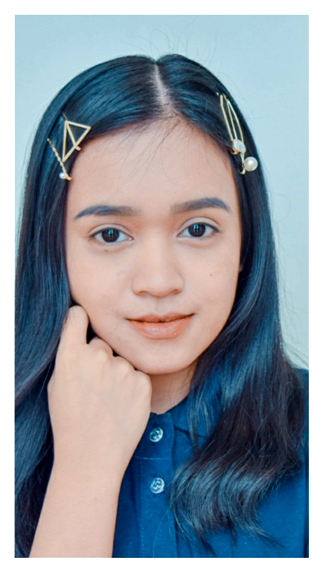 As always, mix and match, and find out what barrettes suit you best. Have fun pairing and wearing them wherever, whenever.
Renee Marsha Babao
Drinks an ungodly amount of coffee and eats an ungodly amount of chocolate. Up at an ungodly hour.