Daphne Bual
A lover of stories, parks, animals, rainy days, and hot…
Job interviews are nerve-wracking. It doesn't matter how many times you've done them; job interviews can even make tenured employees, who're candidates for internal hiring, sweat.
Interviewing for a position is one of those rare moments when you willingly submit yourself to be judged based on an hour (or less) of verbal interaction with virtual strangers.  Besides the content of your resume, the people on the other side of the desk will evaluate every visible twitch on your face, your body language, choice of words, and even clothing.
Little things, like lipstick on your teeth or a visible coffee stain on your crisp-white shirt, can overshadow the impressive academic and career achievements in your resume. Make sure your interviewer remembers you for the best reasons by going to your job interview prepared.
Here are a few tips to help you out.
The Fix-Yourself-Up-in-5-Minutes Kit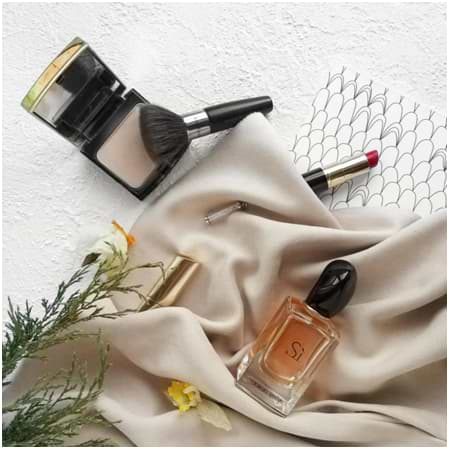 Ideally, you'll have already done your makeup when you stepped out of your house. If, however, you must commute far and long to get to your job interview (more so if you have to use public transport), you may need to take a side-trip to the comfort room before facing your interviewer.
There is also a good chance that you'll only have a few minutes to spare, given the traffic situation in Metro Manila. What you need, therefore, are grooming essentials that don't take long to use.
Here are a few items you'll need in your bag:
Wet wipes to wipe off anything icky that gets into your skin or clothes as you commute. The smallest things can be distracting when you're already pressured to do your best, so it's worth the effort making sure that everything is to your satisfaction.
Oil control sheets (or facial tissue) to quickly freshen up your appearance without messing up your makeup. They're also useful when your face feels oily, but you don't have time to retouch or don't feel comfortable taking out your compact powder.
Loose or compact powder, whichever you're comfortable using. Trust me, you'll need it after a long commute.
The lipstick or lip balm you used earlier at home. If you only have a minute or two to retouch your makeup, choose your lips over your eyes or cheeks. You'll want to speak with confidence, and you can't do that when you're self-conscious because your lipstick feels cake-y.
Light perfume or cologne. A pleasant, refreshing scent can help boost your confidence as you walk into the interview room.
A comb and hair ties, in case your carefully styled hair gets messy after your commute. A basic ponytail will keep your tresses presentable and manageable.
Your All-Day Survival Kit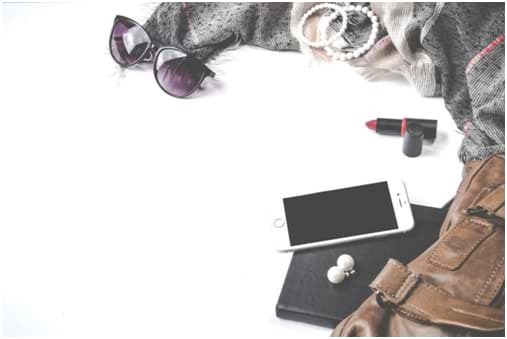 It's common for job hunters to sit in waiting rooms for hours while HR departments process their applications. You may even be asked to stay until past noon. For these reasons, you'd best have a survival kit at the ready.
A formal coat or blazer will not only complete your corporate outfit but also keep you warm in case you're stuck in a freezing, air-conditioned lobby.
Crackers and biscuits will help keep hunger pangs away.
A bottle of water is also a must. Not all offices offer refreshments to visitors and job applicants, and you may not have the luxury of time to venture outside and find a store where you can get food and refreshments.
A book or electronic reader will give you something to do while waiting for your turn at the recruitment office. Applicants who read give off a professional vibe and leave a more favorable impression than those who pass the time watching K-dramas or movies on their mobile phones.
People who do the latter tend to use earphones and become deaf and blind to their surroundings. It would be very awkward if the recruiter has to tap you to get your attention, and frankly, such behavior could affect your chances.
Blister patches or just band-aids will come in handy if you plan to wear high heels or brand-new, corporate shoes during your interview. You never know how long you must wait or how far you must walk to get to your interview, so best be prepared against shoe blisters.
Mobile data connection is a huge advantage when you're interviewing. One, you'll be able to access Google Maps and navigation apps (a must if you're unfamiliar with the location of the office). Two, you can view the company's website while waiting for your interview and get a refresher on its mission, vision, business milestones, and other background information. It helps to know these things because then you'll know what is the best way to present yourself to the HR or staff recruiter.
Lastly, bring a pen. You'll be filling out forms and logbooks, and if you're lucky, your on-boarding contract with the company.
Be at Your Optimum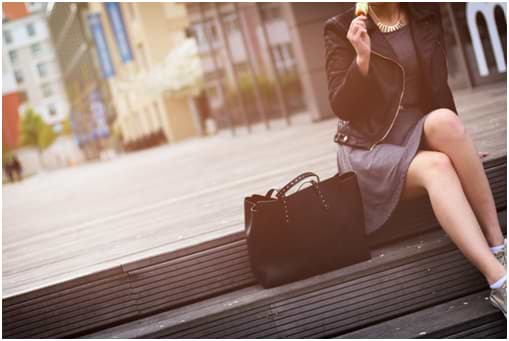 Do you really need to prepare so much for a job interview? Yes. The smallest distractions take away your focus from the interview. Likewise, it also diverts the recruiter's attention away from your stellar resume and well-thought-out answers. Be remembered for all the good reasons. It's the key to acing an interview that lands you a job.
So show up confident and prepared.
Is there anything else you want to add to this list? Let us know in the comments below.
Daphne Bual
A lover of stories, parks, animals, rainy days, and hot chocolate, she believes that the best remedies for bad days are three servings of french fries and one whole rainbow cake.