Daphne Bual
A lover of stories, parks, animals, rainy days, and hot…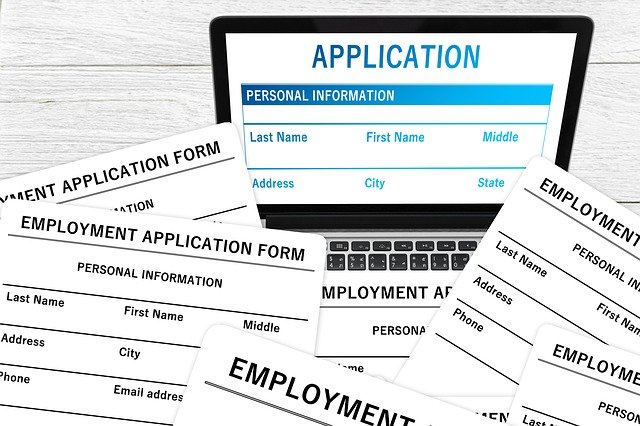 After going through grueling interviews and screenings when you apply for your first job or switch to a new career, you'll need to prepare some pre-employment requirements. Not all companies or employers ask for the same documents, but the ones in this list are the most common in the Philippines. After those, you'll have to do the legwork for these papers.
Here's a rundown of seven pre-employment requirements in the Philippines that you'll need:
Birth Certificate
Transcript of Records / Diploma
NBI Clearance
SSS
Pag-IBIG
PhilHealth Membership
BIR
Let's discuss each requirement further and learn how to apply for these documents.
1. Birth Certificate
A photocopy of your PSA (Philippine Statistics Authority, formerly NSO) Birth Certificate is one of the standard pre-requirements for work in the Philippines. Some employers, however, might ask for an original copy.
This document serves as your primary identification document. Companies usually don't ask for additional proofs of identification (e.g., UMID, passport, driver's license, PRC license) until after you get a job offer.
How to request for a PSA Birth Certificate:
Request Online:
Step 1. Apply for online processing at https://nsohelpline.ph
Step 2. Choose "Local Employment" as your purpose for requesting your PSA birth certificate.
Step 3. Provide your personal information
Step 4. Pay the P330 fee per copy (inclusive of delivery charges) via credit card, GCash, ECPay, 7-Eleven payment kiosks, Metrobank, or Security Bank.
Step 5. Wait for payment confirmation. Your PSA certificate will be delivered to your home in 2-7 working days.
Request at PSA Offices or Accredited SM Business Centers:
Step 1. Fill out the application form at the PSA Office or SM Business Center.
Step 2. Pay the P155 fee (plus P25 processing fee at SM Business Centers) per copy.
Step 3. Claim your birth certificate within the day.
2. Transcript of Records (TOR) or Diploma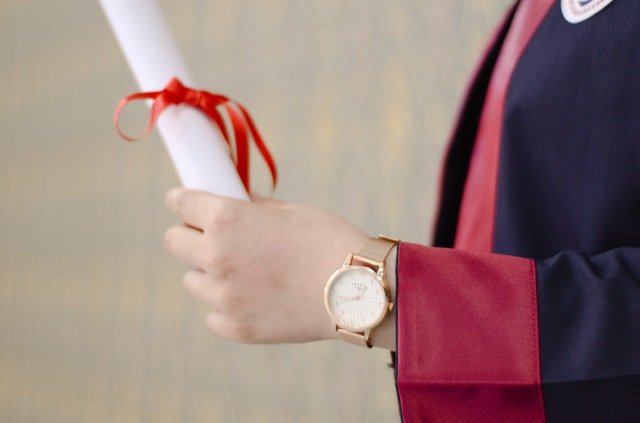 Your TOR is proof that you have finished the course written on your CV. There is no need to submit the original as some companies often accept photocopies that bear your university's stamp.
How to get an original copy of your transcript of records:
Step 1. Go to your alma mater and proceed to the Registrar's Office.
Step 2. Fill out the necessary form (you may be asked to indicate your purpose for requesting your TOR)
Step 3. Pay the processing fee at the designated payment counter of your Finance Office (the price varies per university).
Step 4. Claim your payment receipt. Take note of the processing period.
Step 5. Present your receipt to claim your TOR.
3. NBI Clearance
This document from the National Bureau of Investigation (NBI) certifies that you don't have a criminal record. Employers, especially corporate, include this in their pre-employment requirements even if they follow-up with interviews with your character references or do a background check. Line up to get an application form and follow the procedures, which now has been made easier with online registration.
How to apply for NBI Clearance for the first time:
Step 1. Go to https://clearance.nbi.gov.ph and register to create an account.
Step 2. Fill out the registration/personal information form.
Step 3. Confirm your registration by logging-in to the NBI portal using your email address and password (only one email address per user is allowed).
Step 4. From your account dashboard, click "Apply for Clearance."
Step 5. Schedule an appointment (your preferred time and date) at your chosen NBI Office.
Step 6. Indicate the ID you will bring to your appointment. NOTE: The website will only ask for one type of ID, but you must bring at least two (2) government-issued IDs on your appointment date.
Step 7. Pay the P130 fee (plus service fees, depending on your chosen mode of payment).
Step 8. Wait for your payment confirmation, then copy your transaction reference number.
Step 9. Visit your chosen NBI Office on your appointed date. Present your two IDs and reference number (ask a guard or attending staff for further instruction).
Step 10. Follow the encoding, fingerprinting, and photographing process.
Step 11. If you're cleared, you can claim your NBI Clearance at the receiving window.
How to renew your NBI Clearance (how to get a clearance the second time):
Step 1. Log-in using the email address and password you previously registered with.
Step 2. Review your personal information.  From the dashboard, click "Edit Information" if you need to update certain fields.
Step 3. Click on "Apply for Clearance" and schedule an appointment.
Step 4. Pay the P130 fee, plus applicable service charges. If you chose Quick Renewal Delivery, which sends your new clearance to your doorstep, you have to pay P330 plus payment processing service fee.
Step 5. Wait for your payment confirmation, then copy your transaction reference number.
Step 6. Go to NBI on your scheduled appointment (for traditional renewal).
Step 7. Follow the encoding, fingerprinting, and photographing process.
Step 8. Wait for and claim your NBI Clearance.
What if you get a "hit?" It happens if someone who shares your name happens to have a police record. If you didn't commit the crime on record, then there's nothing to worry about. An NBI officer will tell you when to return for an interview, after which you'll need to file for an Affidavit of Denial for NBI Clearance and take an oath before the resident lawyer. Once you're officially cleared, you may claim your NBI Clearance within the day.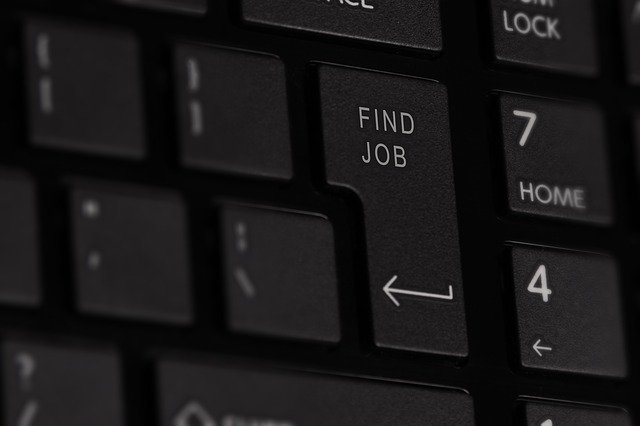 FOR the next four Philippine employment requirements, you may not have to apply for them on your own. Human Resources usually takes care of processing your SSS, Pag-IBIG, PhilHealth, and BIR Taxpayer Identification Number (TIN) on your behalf. This has been common practice for many years as it's more efficient for employers to send master lists of their new employees and send their requirements by batch instead of having each person visit all four government offices.
There are exceptions, however:
You've been previously employed so you already have SSS, Pag-IBIG, PhilHealth, and TIN, in which case you'll need to give the information to your new employer.
Your employer asks that you apply for these memberships on your own. This can happen with small companies or start-ups that don't have a fully-functional HR department yet.
If you find yourself in the second situation, below are the steps on how to apply for SSS, Pag-IBIG, PhilHealth, and TIN.
4. SSS Number
The Social Security System or SSS is a mandatory monthly contribution that ensures you enjoy certain work leave benefits receive a pension upon your retirement. You can also apply for loans through SSS provided that you have already made the required number of contributions.
How to apply for SSS ID / SSS Number:
There are more detailed and information-filled online guides on how to apply for SSS online to make it easier for you, but here's a shortened process:
Step 1. Go to https://www.sss.gov.ph/sss/rcsmi/newApplication.html.
Step 2. Fill out the personal profile form and submit.
Step 3. Wait for the confirmation email. Click the activation link within the next five days, after which the link will expire, and you'll need to submit an application form again.
Step 4. Fill out the beneficiary forms and submit.
Step 5. Click on "Generate SS Number."
Step 6. Wait for the email confirmation, then print your Personal Record Form, SS Number Slip, and the entire confirmation email.
Step 7. Gather other requirements: PSA birth certificate, marriage contract, and children's birth certificates if applicable, and two (2) government-issued IDs (at least one of your IDs must show your birth date). For non-working spouses, your Personal Record Form must bear your working spouse's signature.
Step 8. Submit all documents to the nearest SSS branch.
5. Pag-IBIG Membership
Housing loans are backed by Pag-IBIG (Pagtutulungan sa Kinabukasan: Ikaw, Bangko, Industria at Gobyerno). Membership to Pag-IBIG is mandatory to all employees in the Philippines.
How to apply for Pag-Ibig Membership:
Step 1. Go to https://www.pagibigfundservices.com/ and click on "Membership Registration."
Step 2. Register to create an account.
Step 3. Fill out the member information forms and click submit.
Step 4. Wait for SMS confirmation of your registration, then copy your Registration Tracking Number (RTN).
It may take at least two working days for your application to go through. You can get your MID (membership ID) number by visiting the nearest Pag-IBIG office or emailing/calling their customer service hotlines.
6. Philhealth ID
PhilHealth provides discounts on hospital fees, including for medicine, some test procedures, and hospital stay. PhilHealth membership is mandatory and, along with SSS and Pag-IBIG contributions, are automatically deducted from your salary.
How to apply for PhilHealth Membership:
Via walk-in / registering as a Voluntary Member:
Step 1. Download, fill out and print two copies of the PhilHealth Membership Registration Form (PMRF)
Step 2. Gather the required supporting documents.
Step 3. Visit the nearest PhilHealth office and follow the procedure for New Members.
Step 4. Pay the initial contribution.
Step 5. Claim your PhilHealth Number, ID, and a copy of your Membership Data Record (MDR).
Via online application:
Step 1. Go to https://eregister.PhilHealth.gov.ph/
Step 2. Fill out the membership/personal information form and submit.
Step 3. Scan and upload the required supporting documents.
Step 4. Review for inaccuracies, then submit your application.
Step 5. Wait for the confirmation email which will contain your PhilHealth membership number.
7. BIR forms
The Bureau of Internal Revenue (BIR) is our tax collection agency. There are many forms from the BIR that you will need: your TIN registration form, TIN card, ITR/2316 from the previous employer, and Form 1905/Transfer of RDO are some of them. Don't worry, though, as most companies apply on behalf of their employees, especially for those who don't have a TIN yet. If you do have to go to BIR, your company's Finance Department should guide you on the process.
BIR has an eReg online TIN registration platform where you can send your TIN application. Unfortunately, as of May 2019, the website is unavailable. Should it become functional again, applying for your TIN will be easier. Simply register, fill out the personal data form, pay the required fee, and claim your confirmation tracking number and TIN.
Here's how to apply for a TIN Number the traditional way:
Step 1. Prepare the required documents: PSA birth certificate, valid ID with name, birth date, and signature, marriage contract (if applicable), and work ID or Certificate of Employment (COE).
Step 2. Obtain a BIR Form 1902 or request a copy from your company HR. Fill it out.
Step 3. Submit all documents to your HR.
BIR will forward your TIN Number directly to your employer once processed. You may request for your TIN Number from your HR.
Other Pre-Employment Documents You May Need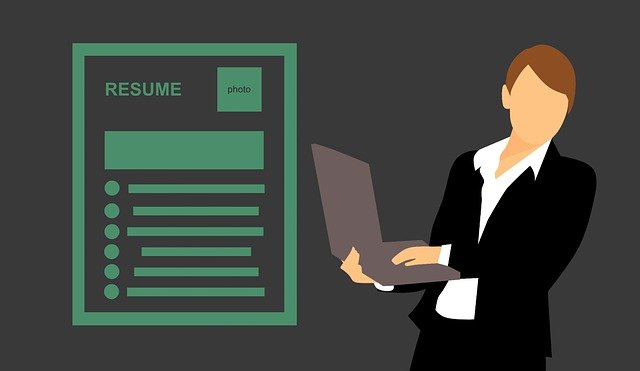 Depending on your employer's onboarding protocol, you may also have to obtain additional pre-employment requirements:
Physical examination – Companies that require a medical certificate as part of their employment screening partner with health clinics that offer routine physical check-ups. Wait for instructions from your employer regarding this requirement.
Psychological test – Psychological testing for employment is optional and is the discretion of a company, depending on its industry or the services it offers. Like with the physical examination, wait for your HR's instructions as to when and where to take a psychological test.
The above round-up the general pre-employment documents you need to present when finding work in the Philippines. Trust your Human Resources department to provide a list of everything you need and guide you on how to apply for, request, or get these requirements.
(This article originally appeared on August 2015 and has been updated: Sept. 16, 2019)
Daphne Bual
A lover of stories, parks, animals, rainy days, and hot chocolate, she believes that the best remedies for bad days are three servings of french fries and one whole rainbow cake.