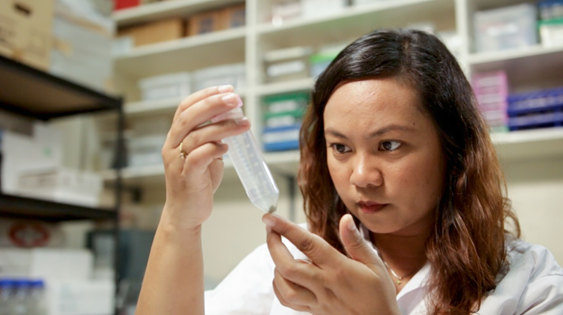 Once again, Filipina scientists prove that they can succeed and earn a spotlight in a traditionally male-dominated field. On Tuesday, June 5, Dr. Charissa Marcaida Ferrera was awarded a National Fellowship by the L'Oréal-UNESCO for Women in Science program.  She is a university researcher (specializing in marine biogeochemistry) and science communicator from the UP Marine Science Institute (UP MSI).
With a Php400,000 research grant under her belt, Dr. Ferrera will study the effect of intensive mariculture on water quality in the western coast of Pangasinan. She also aims to get the local community and government involved in the project. Joining her during the awarding ceremony were four former FWIS National Fellows (Ma. Mercedes Rodrigo, Laura David, Marieta Sumagaysay, and Aletta Yñiguez) and Global Laureate Dr. Lourdes Cruz.
Embracing a Gender Lens in STEM
The journey of a woman scientist is fraught with obstacles.
As early as childhood, girls are already discouraged to take an interest in science, let alone pursue a degree in the field. It's no surprise that gender disparity in science, technology, and math is still a pressing issue all over the world.
In the Philippines, however, progress is being made. The gender gap in STEM professions in the country is the narrowest in Asia and ranks 11th in the world. In the World Economic Forum's 2017 Global Gender Gap Index, the percentage of Filipina women in the industry is at 49 percent. While this is worthy of celebration, many women in STEM jobs say that they still experience sexual harassment and discrimination.
With the odds already stacked against them from the get-go, many Filipina scientists would find it hard to succeed and have their achievements in the field recognized. Not many women are able to move up the corporate ladder and attain executive roles, while others don't pursue research jobs due to the lack of funding and support. And with few role models to look up to, it's no surprise that gender parity in the management level is wider.
The danger of this is that, as Filipina quantum physicist Jacquiline Romero asserts, "Excluding women hurt diversity, therefore excluding women hurt productivity." Dr. Aletta Yñiguez, who received the FWIS National Fellowship award in 2012, suggests that for young girls to go into science, breaking stereotypes and bottlenecks should start at a fundamental level and that families should embrace their role in supporting their kids who wish to become explorers and scientists.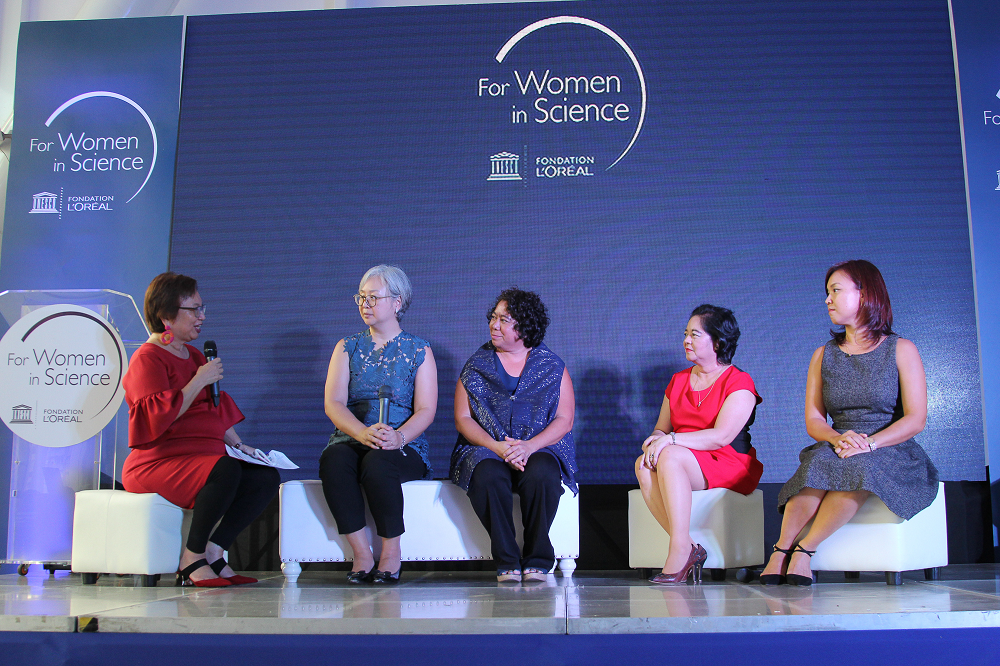 Fortunately, the National Academy of Science and Technology (NAST) Philippines is increasing its efforts in cultivating a strong, gender-sensitive scientific culture in the country. Dr. Lourdes Cruz, who also served as this year's FWIS jury president, along with Dr. Rhodora Ananza notes that more aid and platforms will come for women in the frontiers of science.
Opportunities for Women in Science
UNESCO is a proponent of the belief that women have the power to change the world. Speaking on behalf of the agency, scientist and regional director Shahbaz Khan notes that we can't achieve our sustainable development goals if we don't empower women.
Women have important roles to play at the global level. But to accelerate their advancement in science, they must be allowed to believe in themselves as explorers, innovators, and leaders.
Scholarships, research grants, and fellowships are available for women at all educational levels. Agencies like DOST's National Research Council of the Philippines, PhilDev, USAID, Australia Awards Scholarships, and the ADB-Japan Scholarship program offer opportunities for Filipinas to embark on scientific research here or abroad.
Girls are encouraged to take advantage of these programs as they can be the key to breaking the glass ceiling in science.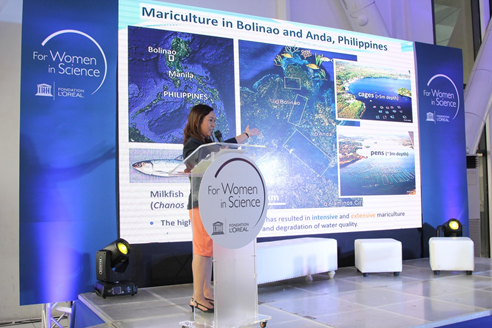 Dr. Charissa Ferrera is a leading example of a woman scientist going beyond the barriers to finding solutions to our most pressing problems. She plans to use her grant to study the effects of fishing activities on the seawater quality in her hometown in Pangasinan and communicate her findings through health report cards. As a science communicator, she hopes to present her study in a way that fishermen and members of the community will understand.
For young girls and women who wish to pursue a career in science, she has this to say:
"I'd like to tell young girls who are aspiring scientists to always do your best not because everything is perfect and not because everything is working well. Do your best in whatever situation, and after that, that's when you'll see the fruits of your hard work."