Daphne Bual
A lover of stories, parks, animals, rainy days, and hot…
[video src="https://www.instagram.com/p/BaJPyxTnMY3/?taken-by=natashabautista"]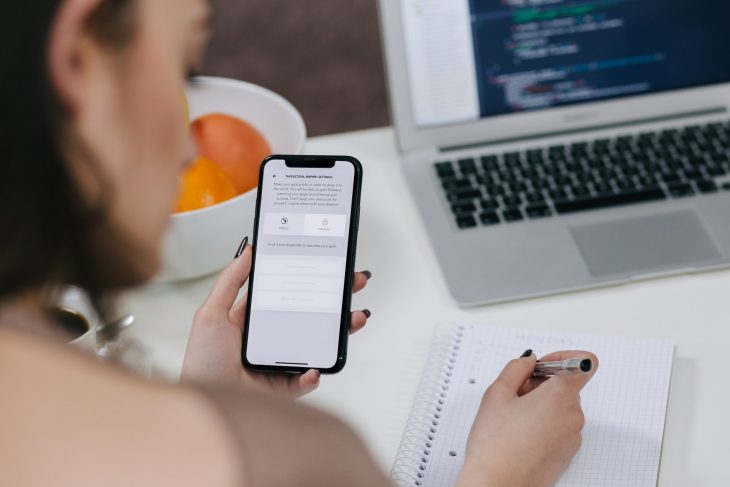 I have a confession.
When I first watched "Wonder Woman," there was a scene that, inexplicably, made me feel like crying. It was that scene where Diana emerges from the trenches and walks across No Man's Land, fending off bullets and charging forward with her shield to save a tiny village overrun by Nazi Germans.
I wondered about my emotional response to that empowering scene, and I later realized I was so touched by it because it represents the struggles of many women. Not all of us may be facing bullets, literally, but we deal with fire, danger, and doubt within ourselves and from others on a daily basis.
I imagine the women in this feature — women who not only succeeded in the tech industry but are now among its leaders, must have faced a lot of difficulties, like sexism and unequal pay. But they persisted and succeeded; and now, they are the leaders who're making a difference in the world.
These Filipina leaders prove that, like Diana, women can charge and face battles that even men have a hard time winning.
Women Dare
Try telling a determined woman she can't do something, and she might just prove you wrong. Women dare to do what's right and what's best even if society tells them not to bother. With patience and a strong, personal drive to succeed, these Filipinas faced challenges head-on.
Natasha Bautista
Bautista, whom we've had the pleasure of interviewing for her input on sexism in the workplace, has proven that a woman should not have to downplay her appearance or femininity to survive the cutthroat environment of the corporate world.
She is the Operations Head of QBO Innovation Hub, a collaboration platform for the startup community. She was a professional model while serving as the Deputy Country Manager of GrabCar Philippines at 23. In an interview with Tech in Asia, she acknowledges that beauty is a weapon. Women are entitled to use it; and with knowledge and skill, women can get past stereotypes and prove judgmental people wrong.
Stephanie Sy
This lady made headlines this year when she became one of "Forbes 30 Under 30 Asia." She is one of four founders and the CEO of Thinking Machines, a data science consultancy company whose clients include NGOs, corporations, and government agencies. The 29-year-old studied management science and engineering at Stanford, first worked at Wildfire Interactive and later, Google.
Sy elected to return to the Philippines in 2013 and filled a gaping hole in the country's data science industry. In an interview with Philstar, she says the challenge now is to make local decision-makers see the wisdom in using data science. It could be a long road ahead, but she says the outcome could be better economy for the country.
Women Conquer
Women in the Philippines enjoy more freedom and work opportunities than most countries. We are the Top 10 most gender equal country in the world; the United States ranks 49th. Still, the challenges of working in a male-dominated industry like tech, in countries where gender disparities are the norm, these Filipinas emerged victoriously.
Anne Aaron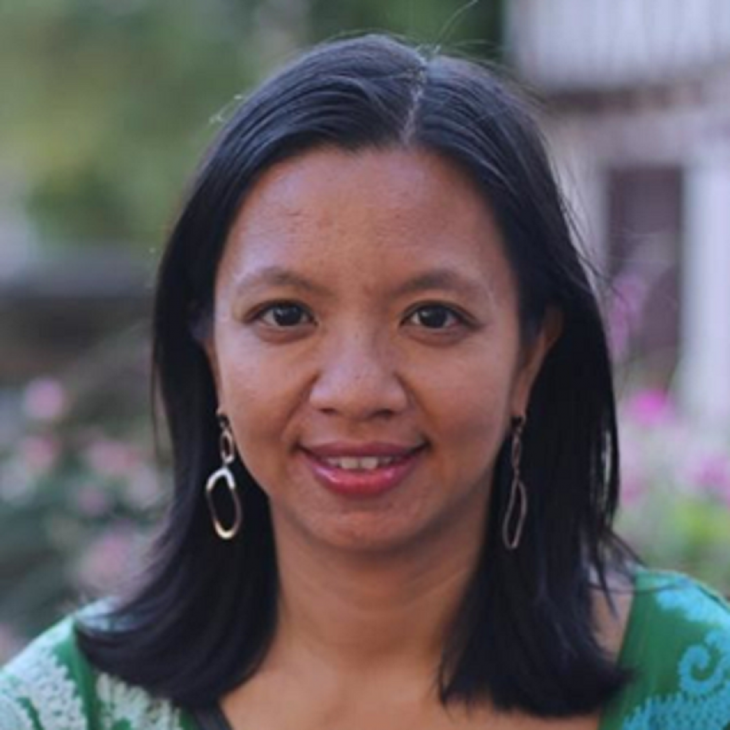 Anne Aaron is the Director of Video Algorithms at Netflix. She is in charge of making strategic decisions — from hiring research scientists to supervising software architecture — to ensure viewers enjoy high-quality video viewing whether they're using 3G or 4G connection, or watching via smartphone or on television.
Business Insider named her one of "The 43 Most Powerful Female Engineers of 2017," and an article on Spot.ph referred to her as, "The Stream Queen." Both are well-deserved titles; Aaron says she often finds herself being the only female engineer in the room. A graduate of Physics and Computer Engineering at Ateneo de Manila University with a doctorate from Stanford University, she is now one of the most respected engineers in the world.
Dr. Astrid Tuminez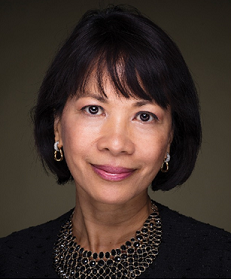 Dr. Tuminez is Microsoft's Regional Director for Corporate, External, and Legal Affairs in Southeast Asia. She is a living testament of how education, hard work, and determination can give anyone, any woman, success.
In an interview with Singapore's Grace Ching, she shared how she grew up in poverty in Iloilo. When Catholic nuns gave her the chance to attend school, she grabbed the opportunity. She conquered all odds, attended Harvard and MIT, and became fluent in six languages. She has worked around the world, been a peace and legal advisor to governments, and became Vice-Dean at the Lee Kuan Yew School of Public Policy. Coding may not be her forte, but her expertise makes her valuable to one of the leading tech conglomerates in the world. Finally, just this month, Utah Valley University elected her as its 7th and first female president.
Mary Jane Alvero-Al Mahdi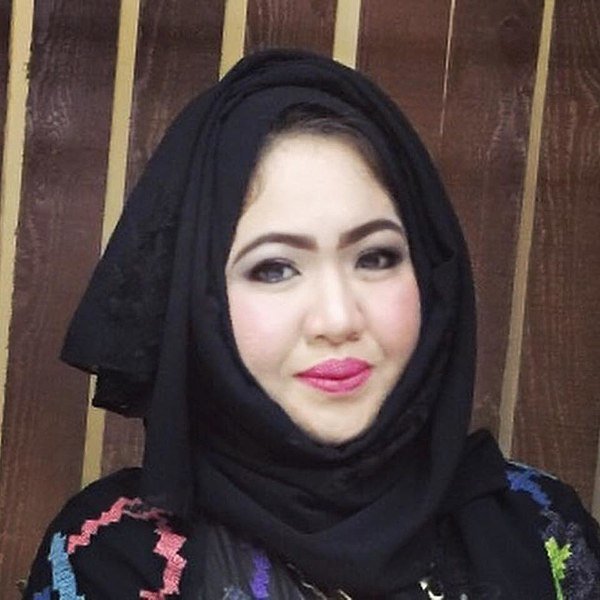 Here is a woman who didn't let difficulties get in the way of her success. In an early interview with Gulf News, Al Mahdi recounts how her family struggled financially after her father's death. To support her family, she worked as a quality assurance officer for a textile company in Dubai.
She later became the CEO of Geoscience Testing Laboratory, transforming the then-startup into one of the leading independent, testing labs for construction materials and micro-bio testing in the Middle East. The company is now Prime UAE Group of Companies with Al Mahdi at the helm. The Global Filipina Women's Network (FWN), a California-based organization honoring Filipinas with notable accomplishments, included her in its "100 Most Influential Filipina Women in the World" in 2013.
Gizelle Covarrubias Robinson
Robinson is the Senior Managing Director of Software Application Development and Strategic Engineering at Charles Schwab in San Francisco. She has over 30 years of experience in the tech industry, having worked as a software development manager for a bank in the Philippines.
She moved to New Zealand to work for IBM, and later to the United States where she worked as a software development manager for Visa and other companies. As a visionary and advocate of STEM education for girls, she supports various organizations that empower women to become future leaders across industries. Last year, the Global FWN also named her one of the "100 Most Influential Filipina Women in the World."
Women Empower
These women are proof that if given the means, we can make the world a better place; but even without support, women can band together and make things happen.
Gail Tan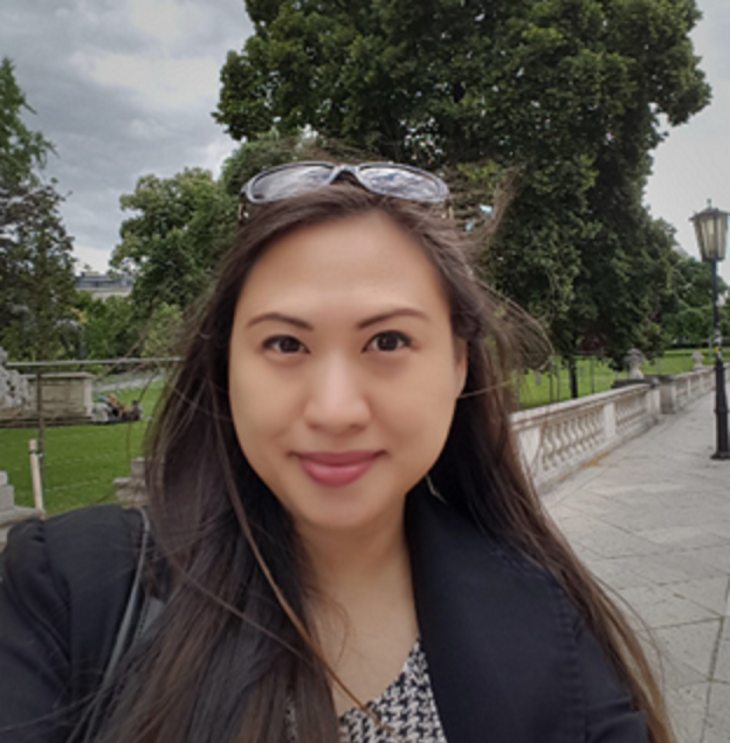 Tan is the Head of Communication and Public Affairs for Google Philippines and Thailand. She served the Clinton administration as a social media manager for a former national security adviser on terrorism. She also served two Philippine presidents as a writer, TV producer, and communications strategist.
Today, she works with Google to empower local content creators (e.g., YouTube vloggers) by providing expanded support; helping start-ups through the Launchpad Accelerator Program, and teaching Filipinos ICT literacy skills.
Michele Ang, Kristine Joy Paas, Azel Alyne Tan, Steffi Monica Tan, and Clau Yagyagan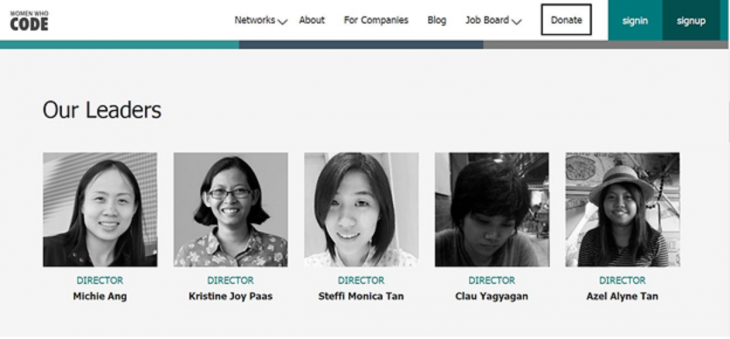 Meet the directors of the Manila Network of Women Who Code, a global non-profit organization that inspires, educates, and empowers women in the science, technology, engineering, and mathematics (STEM) industries. They organize events, like hackathons and technical study groups that bring together women in tech. In an interview with Rappler, Michelle Ang says the organization brings women coders together to help beginners learn and give them the opportunity to teach others.
Women Create
One of women's strengths is resourcefulness. This Filipina has shown the world that innovation driven by compassion for the poor can change lives.
Aisa Mijeno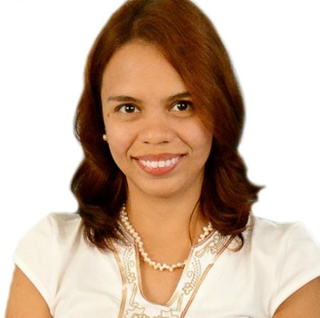 Mijeno, an engineering professor at the De La Salle University in Lipa, Batangas, is the brains behind the SALt (Sustainable Alternative Lighting) lamp. It is an innovative, sustainable, and non-toxic invention that has earned recognition in South Korea, Japan, Singapore, and Malaysia in 2015.
Instead of dry cells, the lamp uses two tablespoons of salt and one glass of tap water. It is sustainable and nontoxic. It also emits light by up to eight hours and charges cellphones via USB cable. SALt, now a full-fledged company with Mijeno as CEO, is active in startup, economic, and innovation forums. The company also works with NGOs and LGUs in providing SALt lamps to Philippine communities in need.
For their brains, wits, talents, and courage, these are women Modern Filipinas can emulate. More than being women in tech, they are leaders who make a positive impact in the Philippines and abroad.
Daphne Bual
A lover of stories, parks, animals, rainy days, and hot chocolate, she believes that the best remedies for bad days are three servings of french fries and one whole rainbow cake.