It's no secret that we're all a bit planner crazy (as evidenced by the planners available from various coffee shops around the country as well as the prominence of planner and journal displays in local book stores). And one of the most popular planners is the goody-filled Belle de Jour Power Planner. But did you know that there are other planners and journals in the BDJ lineup?
Keep reading to learn about each of BDJ's planners and how you can win one of these!
Belle de Jour Power Planner 2015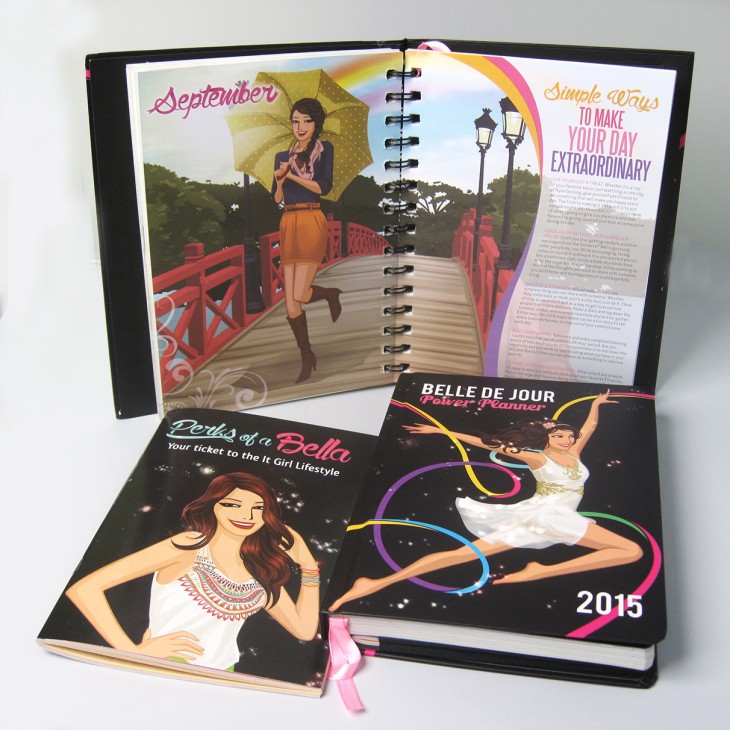 BDJ's signature planner is the It Girl's go-to planner. According to the folks at BDJ, a Belle de Jour is "the modern day renaissance woman who dares to achieve her goals, lives her dream life, makes a difference in her community, while doing everything in great style." That's exactly the kind of fierce femme this planner was designed for. This year, the BDJ comes with a lifestyle card that's tied up with ZAP Philippines. It also includes: a Dance Your Way Through Life page, an Advocacy Tracker, a Health Checklist, Bills and Cash Flow Tracker pages, pages to track your goals and dreams, and so on. For more information, visit ilovebdj.com.
NAVI: Your Life Navigator 2015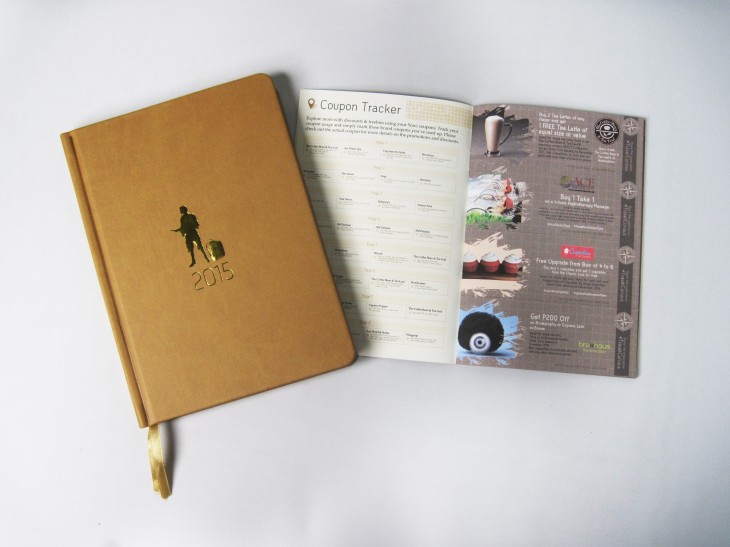 Have you caught the travel bug? Or maybe you just like living life out on the town. If so, NAVI: Your Life Navigator is the perfect planner for you. It comes with coupons worth a total of over P25,000, all of which cater to food and lifestyle establishments. With NAVI, you can plot out your week, plan out future trips as well as your weekend and mid-week gimiks, and more. For more information, visit ilovebdj.com.
Everything Is Possible 2015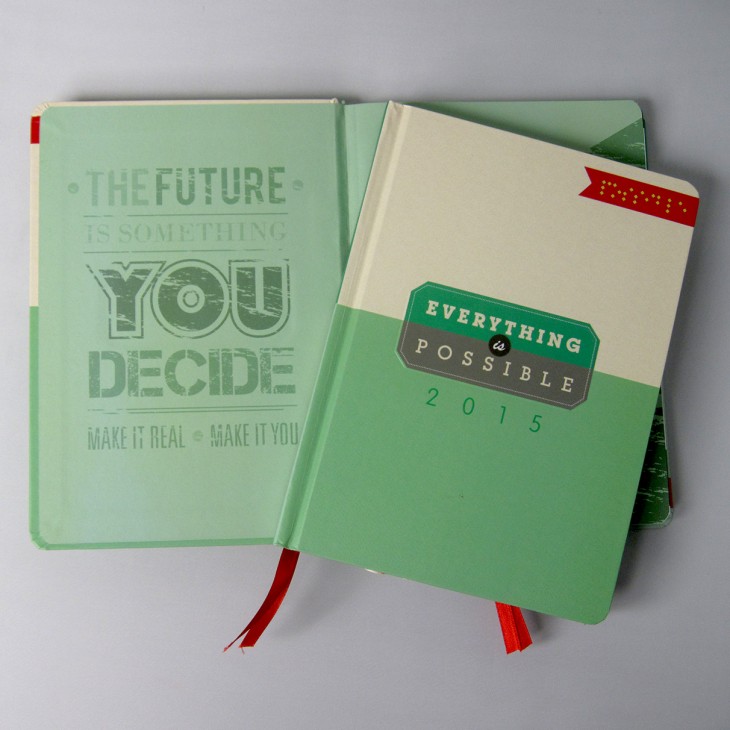 If you're a dreamer or just someone looking to pursue your creative side this year, the 2015 EIP is the planner for you. It comes with a weekly priority list, inspiring mantras, goal-oriented Micro Actions, a Wheel of Life so you can assess your goals in life, and a Year-End Workbook to help you keep track of your achievements. For more information, visit ilovebdj.com.
BDJ Forget-Me-Not Journals 2015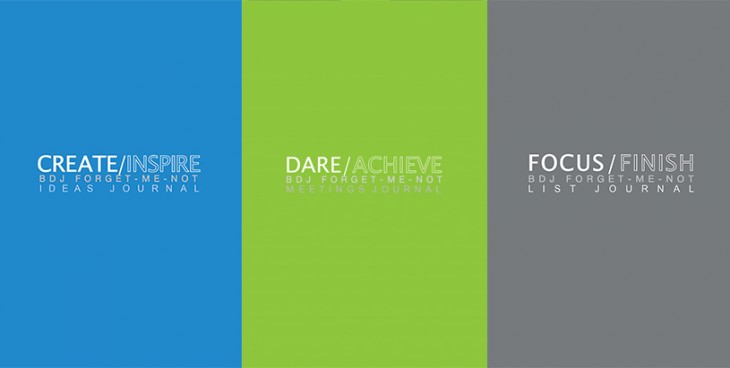 The BDJ Forget-Me-Not Journals were designed to supplement the BDJ Power Planner. These mini notebooks and notepads are perfect for capturing random thoughts, ideas, doodles, and plans.
The Forget-Me-Not Create/Inspire Ideas Journal is great for doodling, note-taking, dream journaling, and more. It's got light gray dots in lieu of a grid or lines.
The Forget-Me-Not Dare/Achieve Meetings Journal allows you to break your projects up into individual achievable goals and keep track of events and meetings.
The Forget-Me-Not Focus/Finish Lists Journal allows you to catalog important lists. You can make any kind of list: to-do lists, to-buy lists, and so on.
For more information, visit ilovebdj.com.
BDJ products can be ordered online via ilovebdj.com. Belle de Jour Power Planners and NAVI: Your Life Navigator are also available at local bookstores.
Join the raffle below for the chance to win one of the following prizes: a BDJ Power Planner, a Navi: Your Life Navigator Planner, an Everthing Is Possible planner, a Create/Inspire BDJ Forget-Me-Not Ideas Journal, a Dare/Achieve BDJ Forget-Me-Not Meetings Journal, or a Focus/Finish BDJ Forget-Me-Not List Journal.
*Note: Giveaway is open to Philippine residents only.
Liana Smith Bautista
Liana Smith Bautista is an article writer, web content manager, manuscript copy editor, and blogger—and she thinks it's awesome that she earns her living marketing on her love for the written word.