Two months after the COVID-19 outbreak reached the Philippines, the coronavirus still hasn't shown signs of slowing down. This has resulted in extended quarantine periods and stay-at-home orders while the medical field and the health department try to find a way to contain the virus.
And because it still isn't safe to go outside for non-essentials, most businesses have resorted to virtual huddles and conferences.
Zoom is now a household name among businesses and private organizations. Not to be outdone, however, Google and Facebook are also updating their group video apps to rival Zoom's capabilities.
Zoom's free tier offers 40-minute-long meetings for up to 100 people at a time. Meanwhile, Facebook launched a new service called Messenger Rooms which allows up to 50 people to conduct virtual meetings without a time limit. Google takes this one step further by adding Google Meet to its free services. Google Meet allows up to 100 people to conduct meetings for as long as they like.
Whichever platform you use, one thing remains constant: you still have to maintain proper etiquette.
Here are seven things to observe when you're on a video call whether it's with colleagues and clients.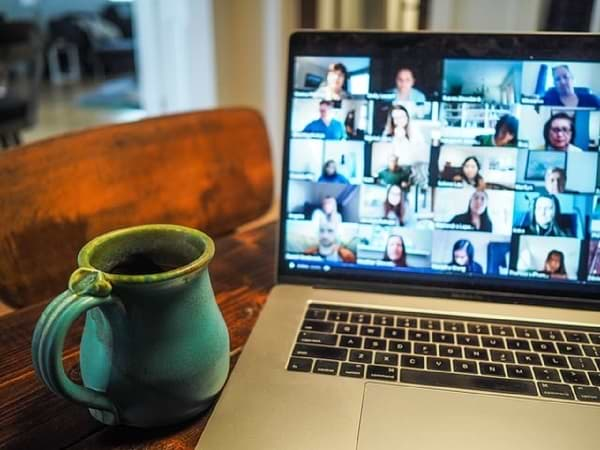 1. Dress appropriately.
If there's one good thing about working at home, it's the freedom to wear whatever you want while you work. You can wear PJs all day or that fluffy onesie on a rainy day. And hey, nobody's going to judge you for working in just your underwear on hot and lazy days.
But when you're going on a video call, make an effort to look presentable. At least throw on a clean shirt and make sure your hair is in place. No matter how familiar you are with your colleagues or clients, there still has to be a level of formality during conference calls.
2. Be mindful of your setting.
Zoom and Messenger Rooms have a really cool feature, which can cover your surroundings with a greenscreen background. Although the greenscreen feature is acceptable for team huddles or informal meetings, they may not look professional during meetings with the bosses.
If you're not a fan of the greenscreen feature, at least make sure your surroundings are neat before turning the camera on. Bad lighting and a messy background might distract your colleagues. A bed in the background, even if it's made, doesn't help look professional either.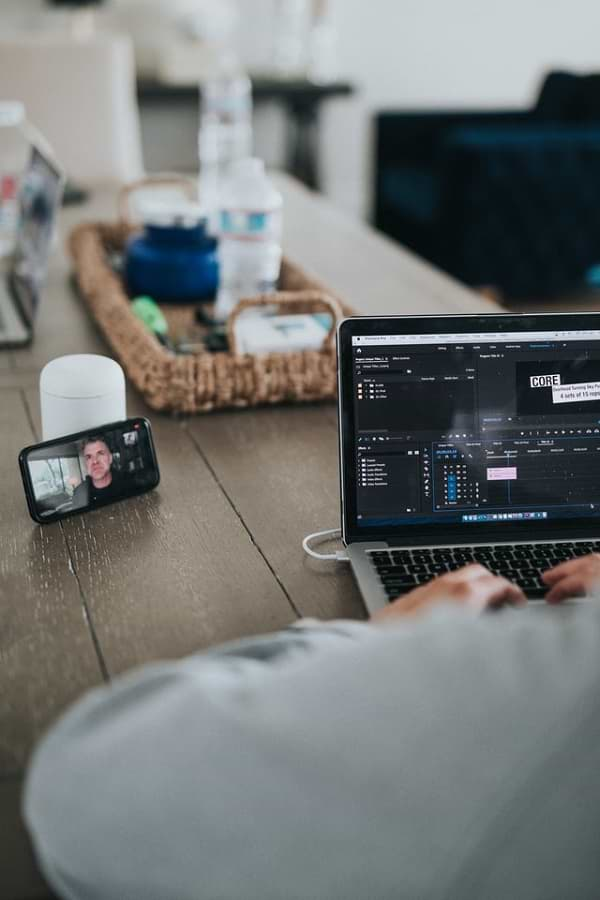 3. Make your presence known.
Sure, people get notified of your presence when you enter a video conference but the polite thing to do is to greet everyone. Similar to how you'd enter a regular meeting room, a short and sweet "hello" or "good morning" goes a long way in making people feel more comfortable.
If everyone else is muted, you can pull up the chat feature and type a quick "hi" to everyone. And when the meeting is ongoing, let your colleagues know you're paying attention by answering their questions, even if it's the good old "Does anybody have any concern they want to raise?"
4. Stay present throughout the call.
Don't think that you can get away with zoning out or taking a short nap just because there's an option to turn off your camera or mute your microphone. Respect the fact that even though you're in the comfort of your bedroom, you're still participating in a meeting with your colleagues.
On a related note, keep your attention on the people with you on the call. Sure, you have a deadline on the same day, or you're writing an email to clarify something with a person from a different department. But those can wait a few more minutes until you finish this call.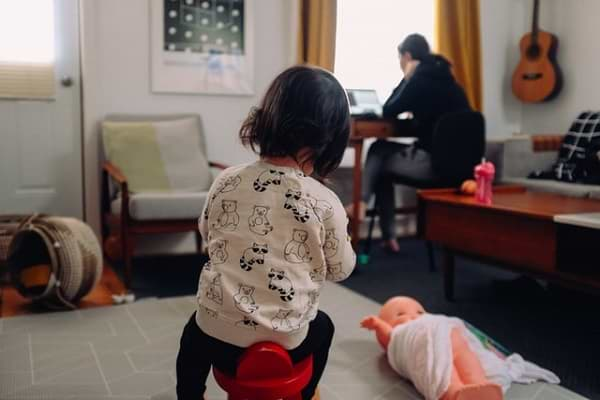 5. Mute the microphone when you have to.
You don't always have to mute your microphone, especially if you're in a meeting with three or four other people. The smaller the group, the more you have to contribute. But if you're on a call with a dozen or more people, it's wise to mute your microphone unless you have to talk.
There's nothing more distracting than alien echo noises, choppy audio, and garbled voices. And there's a higher chance of this happening if most participants keep their microphone on. Let your colleagues explain their presentation and share their thoughts without audio distractions.
6. Protect sensitive or confidential information.
Double check your screen before sharing it for a presentation. Close all unnecessary tabs, windows, and word documents that might show sensitive information. Turn off desktop notifications, too, or mute them for at least an hour so they don't distract attendees.
If you have the option to share only one app, like a Google sheet or a Powerpoint presentation, please do so. But if you have no choice but to share your full desktop, clear your search history beforehand. Who knows what will pop up in the auto-complete results?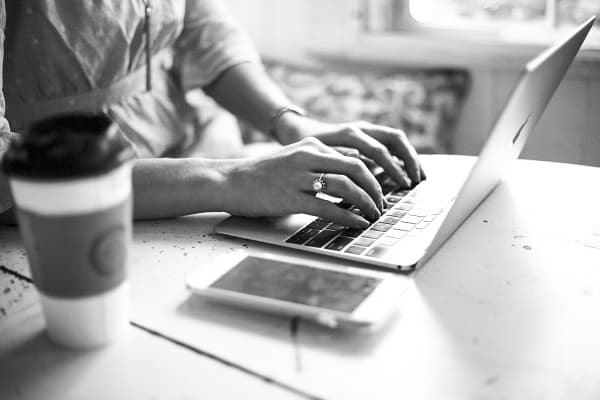 7. Respect the other participants' schedules.
Finally, remember that this meeting isn't the only thing that the other participants have for the day. It isn't an impromptu video call with your friends. It also isn't like those virtual cocktail hours with no time limit. Your virtual work meetings are scheduled on your Google calendar for a reason.
No matter how close you are to your colleagues or how friendly your clients are, make sure to start and end meetings on time. And if you're running behind schedule, notify them beforehand. Nothing says respect better than being mindful of other people's time.
Until the virus is contained and a vaccine is made, many businesses and private organizations are going to keep hosting online conferences. Hopefully, this virtual meeting etiquette guide helps you make a good impression even if it's not in person. Stay safe, stay healthy, stay indoors!