Think bacteria is bad for you? That isn't always the case. In fact, there are lots of good bacteria living inside your intestines that help your body digest food better. The problem is, when you get sick and you take antibiotics to kill off the harmful bacteria attacking your system, you also get rid of the good bacteria in your digestive system. And this can result in your getting sick because you now have less defense against the digestive disorders the good bacteria were fighting.
So how do you get those good bacteria back up to fighting form? Take probiotics. These have been credited with reducing irritable bowel syndrome, the condition generally referred to as leaky gut, and even allergies. In fact, there are some preliminary findings that indicate taking probiotics regularly could go as far as helping you fight the common cold, or shorten the length of your illness when you do catch it.
With health benefits like these, then, how do you get more probiotics into your system? You probably know about the ones in products like Yakult, but here are a few more things you can add to your diet to build up the good bacteria in your gut.
1. Yogurt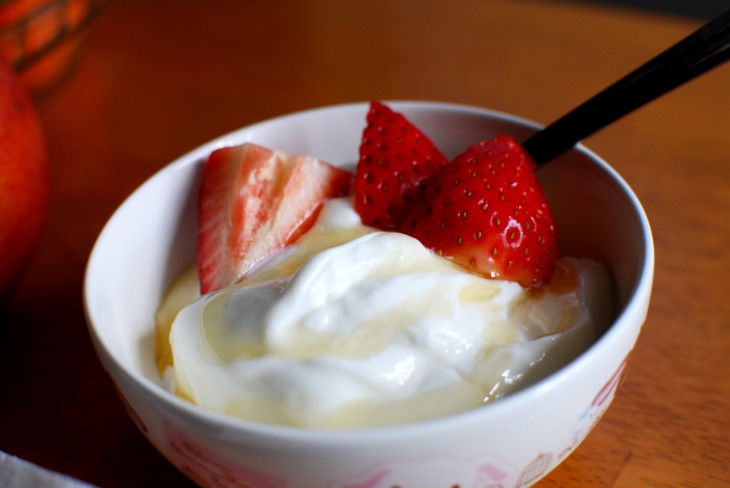 This is probably one of the best-known probiotic foods, although check the label for artificial sweeteners and flavoring, some products are so full of these that you might as well be eating ice cream, for all the good your yogurt will do you.
2. Dark Chocolate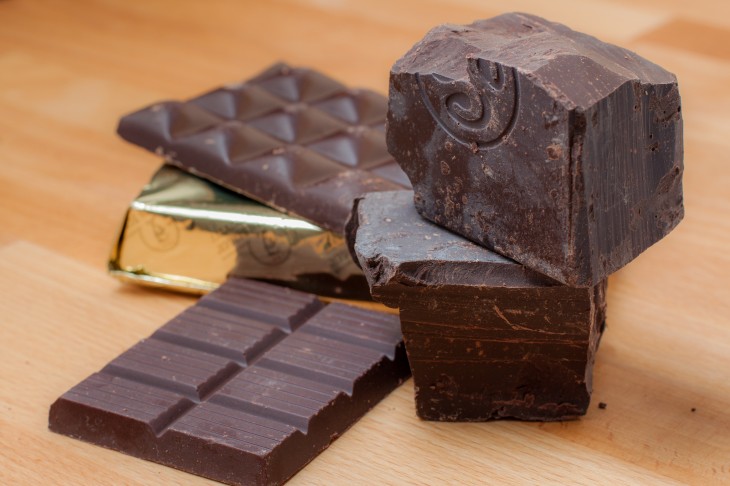 Talk about a good reason to indulge in one of the world's universal favorite foods: chocolate! Of course, it should be dark chocolate that doesn't contain too much sugar or additives, but the antioxidants and probiotics in this treat will surely do your tummy a lot of good.
3. Kimchi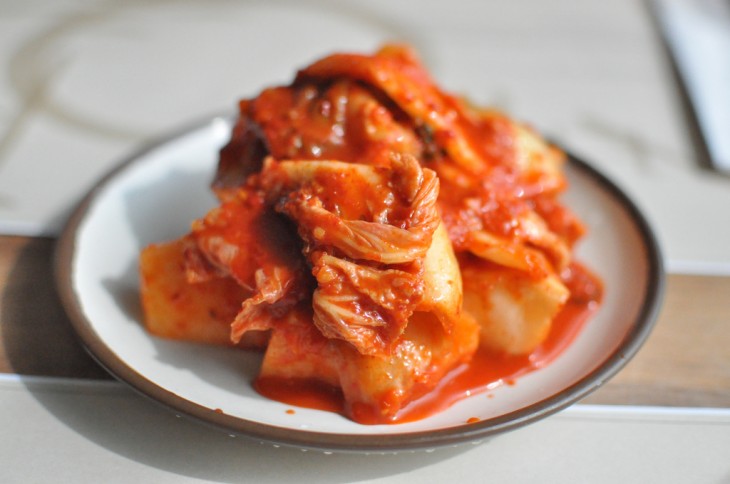 This fermented Korean veggie dish is spicy and chock-full of flavor—but also probiotics. So don't take it for granted when you get an unlimited supply of kimchi as one of the appetizers the next time you're at your favorite Korean barbecue joint. You can also purchase it in jars from just about any supermarket. Not a fan of kimchi on its own? Make fried rice with it or add it to soup.
4. Miso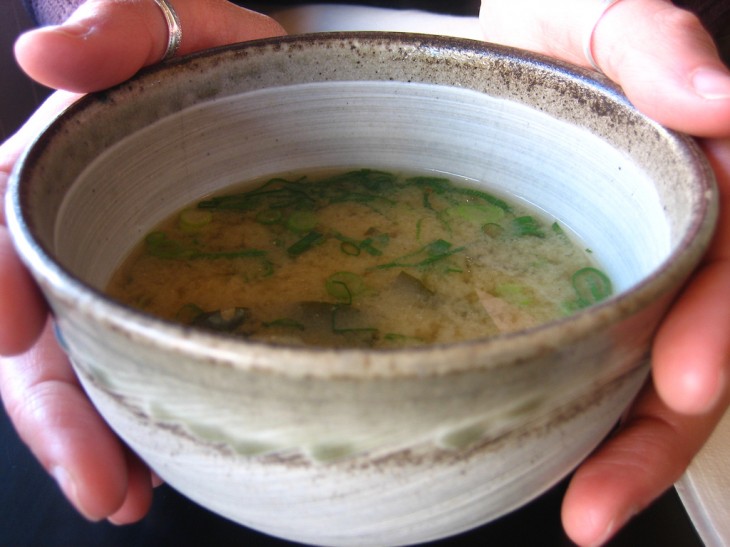 Here's something you're probably very familiar with as it's usually made into soup and served alongside set meals at your favorite Japanese restaurant. Like kimchi, miso is a fermented ingredients. Apart from soup, this is great with salmon, tonkatsu, potato, and more.
See Also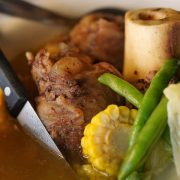 5. Sauerkraut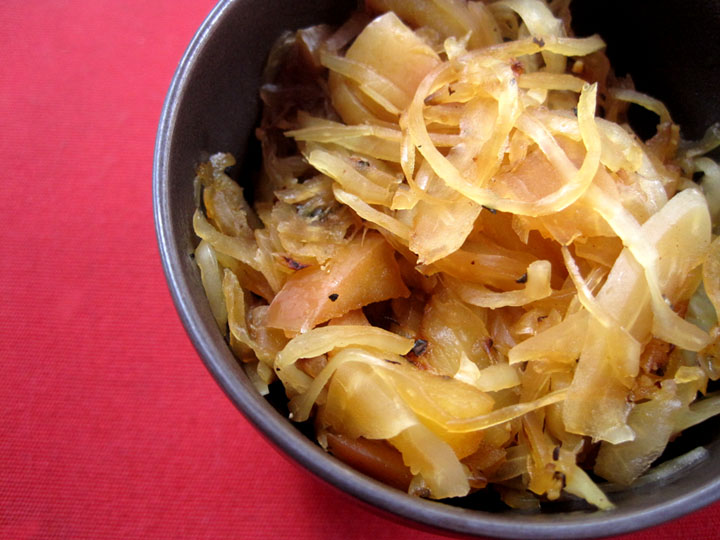 Since we're on a fermented foods streak, we can't have the East have all the fun. This German food staple is usually made with cabbage, and not only does it go well with a good sausage, but it's a good source of vitamins too. Just make sure you get the non-pasteurized kind (the kind you have to keep in the fridge).
6. Pickles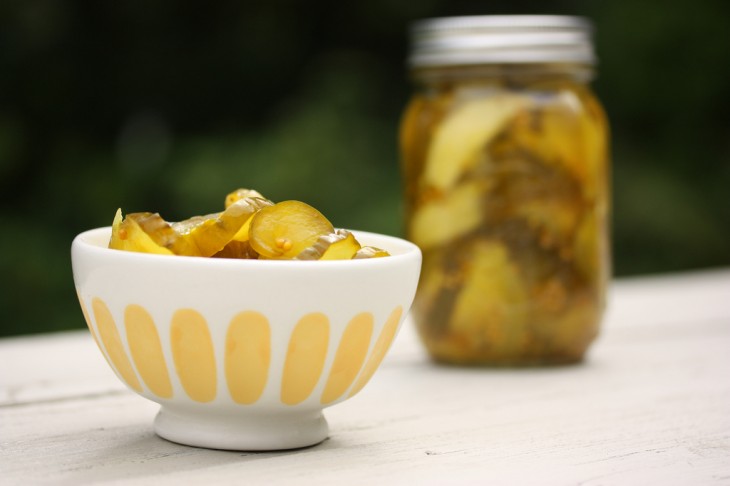 And talking about foods that go really well with sausage, pickles are probiotics sources too, so feel free to pile them on. You can get dill pickles and munch on these on their own or have them with a burger, or you can pile pickle relish on a hotdog. Even commercialized pickles are a source of probiotics, so the next time you're tempted to pick the pickle out of your burger, a word of advice: don't.
7. Fermented Cheese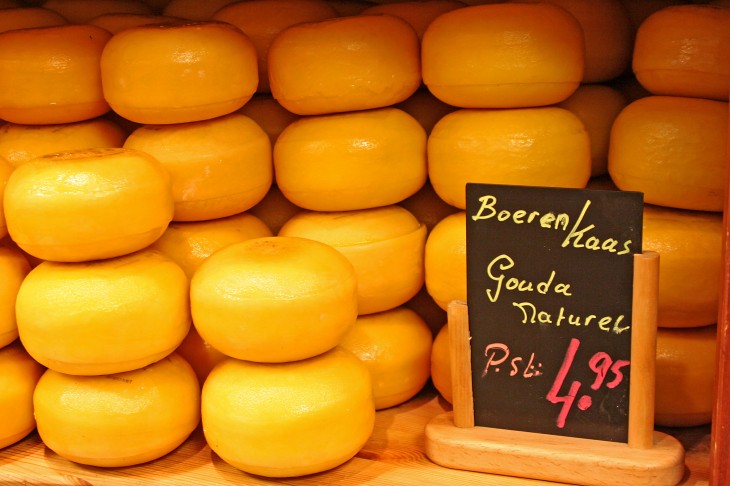 Need more excuses to indulge in your favorite foods? Cheeses made with lactic acid bacteria, such as good Gouda, cheddar, and Swiss cheeses contain some probiotics, although how much may vary with the level of fermentation. Still, if you're planning on getting cheese for your sandwiches and other dishes you might as well make the choice to opt for the ones that might be good for you.
Liana Smith Bautista
Liana Smith Bautista is an article writer, web content manager, manuscript copy editor, and blogger—and she thinks it's awesome that she earns her living marketing on her love for the written word.