Dyan Carolino
Dyan is a 25-year-old writer with a sense of humor…
I don't know about you guys, but for me, getting my period also means dealing with painful cramps, awful headaches, mood swings, major bloating, and constant exhaustion. It's not fun, and it's not the best week in my life, much less my month. This is why I'm always on the lookout for things that can ease my period pains.
Sure, the quickest way to get rid of those horrible symptoms is to pop a pill like Midol or Buscopan—but who here likes to stuff themselves up with tons of medication during their hell week?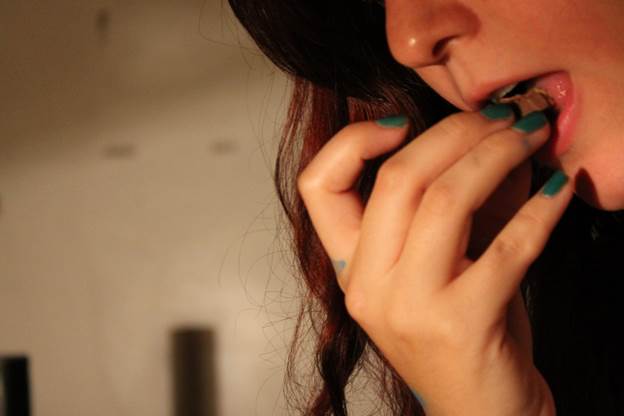 Sometimes, natural remedies are the best cure for pain. Fortunately for us women, there are actually so many different kinds of food out there that can help ease the pain. And guess what? Many of these are yummy!
1. Dark Chocolate
When it's your time of the month, you probably find yourself craving for chocolate or something else that's sweet. Excessive dairy and sugar, however, is not a great idea and might even make your cramps even worse. Try eating dark chocolate instead, which contains antioxidants. Antioxidants work against inflammation and will relax your muscles. What's more, dark chocolate can actually get rid of those annoying cravings.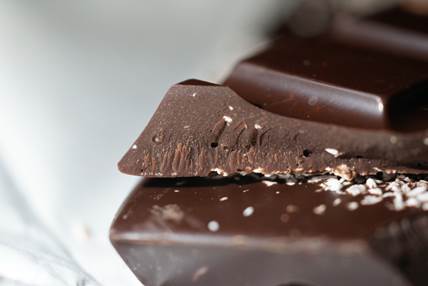 2. Low Fat Milk
Milk contains calcium and vitamin D—and these two things go hand-in-hand when reducing PMS symptoms, according to a 2005 study published in the Archives of Internal Medicine. The researchers recommend getting four servings of low-fat milk or other low-fat dairy products like yogurt to get the right amount of vitamin D in a day. A word of warning: dairy products contain cramp-inducing arachadonic acids, though—so drink milk sparingly and always go for the low-fat options.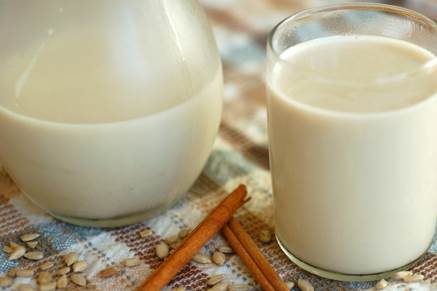 3. Whole Grains
A study by British doctors found that eating small amounts of carbs every three hours help fight PMS symptoms. Whole grains, such as quinoa and barley, are excellent sources of magnesium that reduces neuromascular tension. They also have vitamin E and B-complex vitamins that fight depression and fatigue.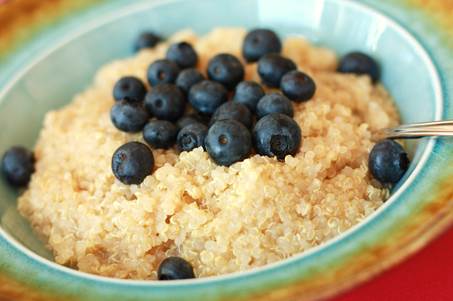 4. Squash Seeds
Our all-time favorite Pinoy snack, butong kalabasa (or squash seeds), is not just a delicacy. It can alleviate mood swings and even water retention because of the magnesium content. The zinc it contains, on the other hand, can get rid of cramps. This is not the only type of seed you can try. Sunflower and sesame seeds help, too.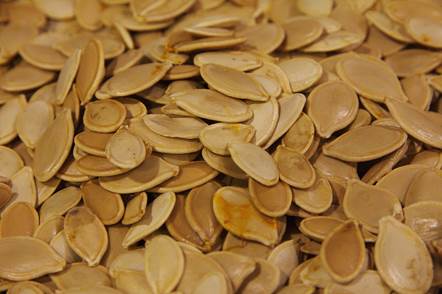 [crp]
5. Pineapple
Whether you consume it in slices or in juice form, pineapple can help relax your muscles—which in turn reduces your cramps. It also helps with bloating. Researchers from the US Department of Agriculture even proved that in a study, and they recommended that women with menstrual discomfort increase their intake of manganese. Fruits contain high levels of manganese, but the fruit that has the highest source of this nutrient is the pineapple.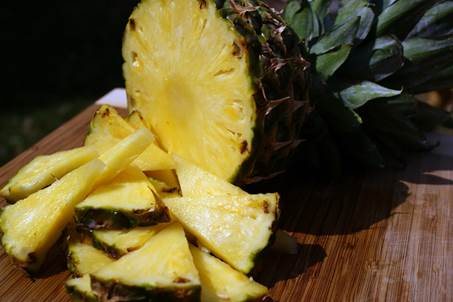 6. Bananas
You probably know bananas are a good source of potassium content, but they also contian magnesium, which reduces neuromascular tension. It also contains melatonin, a natural sleep aid that regulates the body's natural rhythms and provides a good night's sleep. Because pain interrupts sleep, and lack of sleep makes the cramps worse, eating bananas can help reduce your symptoms.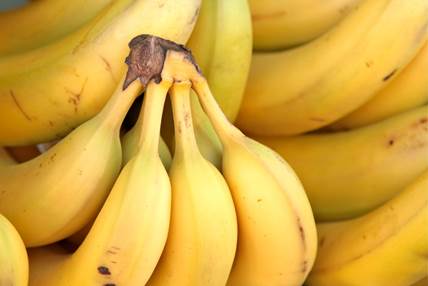 7. Wine
Drinking is actually good for you—especially if you're experiencing those painful bouts of dysmenorrhea. So, before you put a permanent cork on drinking, remember that consuming a glass of wine takes the edge off of almost anything. If you're experiencing cramps, this alcoholic drink will also thin the blood, which will then reduces the pain. (And if you need even more reasons to partake, read this article.)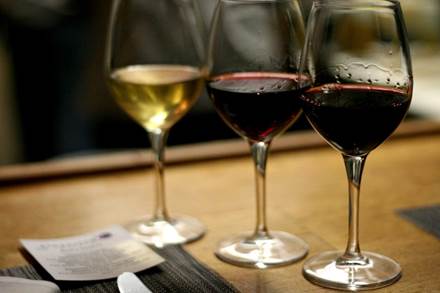 8. Water
As weird and as contradicting it might sound, drinking more water will actually get rid of bloating. Since fluid retention is one of the main causes of cramps, drinking water can also help reduce the pain. If you're not drinking enough water, your body will overcompensate by retaining extra water.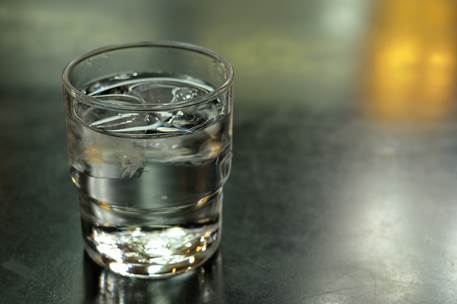 It may sound overwhelming to fit all of these specific food and drinks in your diet, so keep it simply by getting back to basics. Simply eat a balanced diet every day, eat fruits and vegetables with as many meals as possible, exercise, and get a good night's sleep. Sometimes maintaining a healthy diet and lifestyle goes a long way to easing PMS symptoms as well as other issues.
Dyan Carolino
Dyan is a 25-year-old writer with a sense of humor of a prepubescent male. On weekends, she hibernates.