A new "normal" in terms of daily living dawns on the Philippines (and the rest of the world) due to the 2019 Coronavirus Disease (COVID-19) pandemic. This new norm involves drastic changes in how we live our lives: social distancing, long lines at the grocery store, and — our subject matter for today — face masks.
Wearing face masks is nothing new to countries like Japan and South Korea, but for the Philippines, it's a new habit most of us now have to practice to protect ourselves. In January (aka the time we all learned about COVID-19), people started to pick up the habit but not everyone. Now, everyone must wear face masks when they go outside ("They" referring to the brave frontliners and "tributes" sent to do essential errands, like groceries and bank duties).
As the threat of COVID-19 grew during the beginning of the year, the demand for face masks (particularly the disposable surgical masks) grew steadily. In January, I was still able to buy surgical face masks at our local Mercury Drugstore for just P5. Come early March, disposable face masks sold like hotcakes. They were always sold out or sold at ridiculously high prices. 
This posed a problem for most people, but if there was anyone most affected by the shortage, it's our medical frontliners.
Disposable Face Masks: Who Needs Them?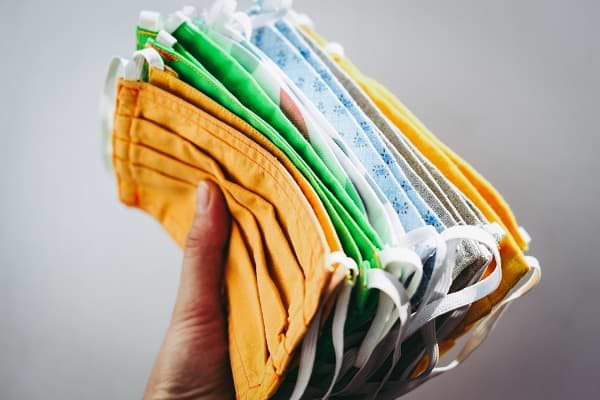 People hoarded disposable surgical face masks; some for need, as protection from the new coronavirus, and others for greed, using the situation to meet a surge in demand.
Surgical masks can prevent the spread of infectious respiratory secretions from the wearer to others.
The hoarding, however, resulted in some people going without surgical face masks, especially our frontliners serving patients in the hospitals.
Surgical face masks are highly recommended for people who are infected with the coronavirus or have a high risk of exposure. It offers a certain amount of protection against the disease, which can be transmitted through the droplets from a sneeze or cough of a person infected with COVID-19.
During this time of the pandemic lockdown, frontliners (not just our heroes in the hospital) need disposable face masks more than ever because:
They're at high risk for infection since they're the ones going outside and interacting with people.
Frontliners work on tight schedules. Not everyone has the time to wash re-usable face masks. With surgical masks, they can easily dispose of it and get a new one for use.
Their roles are vital in flattening the curve in the PH. If they become sick, our frontliner workforce will be one man down.
Do Your Part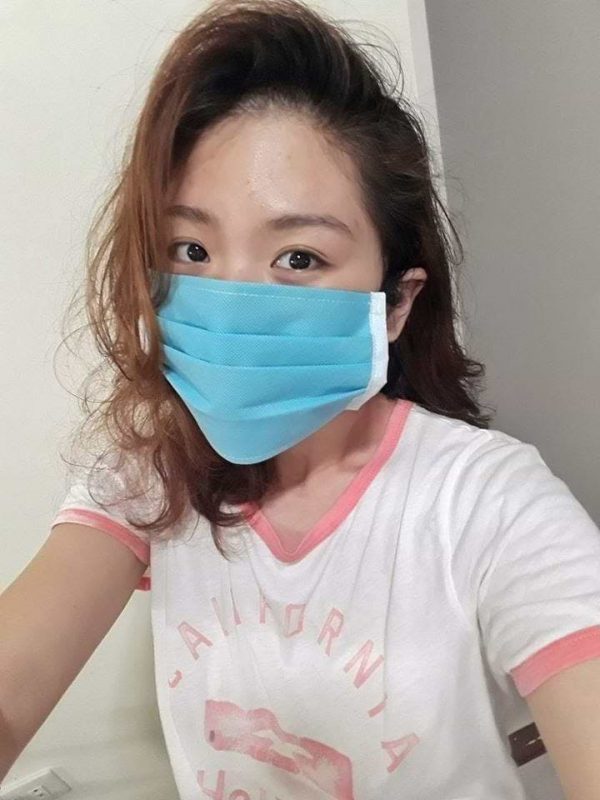 Instead of joining the surgical face mask hoarding, we can all be a little selfless in our little ways. We can do so by making the switch to reusable cloth face masks.
Since we spend most of our time at home, we don't need disposable surgical masks (unless someone is sick). We'll only need our face masks when we go out to run errands. Instead of using a disposable mask, it's best to buy your washable face masks.
Ads for re-usable face masks are dominating Facebook as more clothing stores make the switch to selling washable masks. These washable masks are often made with 2-ply thick non-woven, water-repellent material and are available in different colors (so you can match them to your grocery outfits!).
I bought mine from EIKA Swimwear. For P200, I got five washable face masks! I use these masks whenever I do my tribute duties, and I love them. Although surgical masks are more breathable, I can still breathe in the reusable version. I have peace of mind while I'm doing my errands, knowing that even if someone sneezes or coughs, I can still protect myself (and stay away to really protect myself).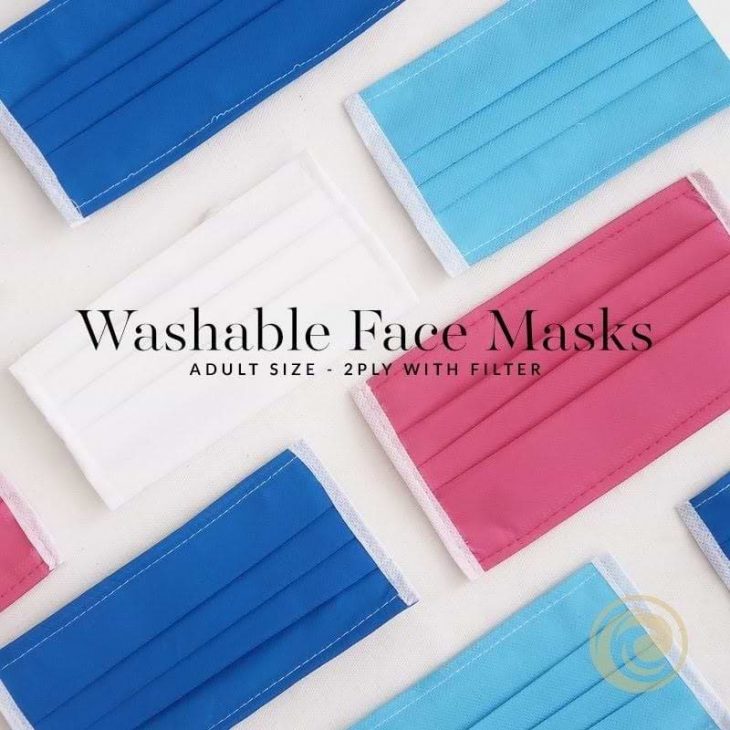 Apart from saving you money with washable masks, you also help another frontliner: our garbage collectors who are faced with mountains of garbage, most of them including filthy disposable face masks. By using reusable masks, we lessen their risk for disease-causing waste.
Finally, when we purchase face masks, we help other people continue their work. With EIKA, the swimwear company revamped part of their production to create face masks so they can help their team keep their livelihood.
Face masks will undeniably be part of the "new normal," which is why it's best to get them today. When we do, we don't just protect our lives — we also protect those who protect us against COVID-19.
Ashley Petallano
Ashley is an awkward potato in love with words, Kpop, and corgis. She spends her free time dancing like one of those balloon things you see in malls.