By now, most (if not all) of have accepted that COVID-19 is here to stay longer than we thought. As we embrace the new norm, we practice new habits meant to keep us safe. Apart from social distancing, wearing a face mask is one of the most important practices in reducing the transmission of COVID-19.
The basic face mask we know is simple: it's a blue-colored covering that conceals half of your face. But today, some of us have become more fashionable and creative with their protective masks. Instagram's showcasing them all: tie-dyed face masks, chic pastel-colored ones — you name the style, there's a face mask for it.
If you want to be fashionable with your face mask and inject a bit of Philippine flair, you can shop your face masks from the following brands:
EIKA Swimwear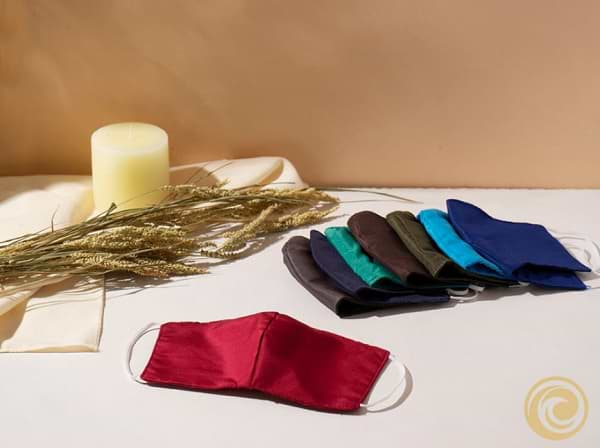 EIKA, known for its fashionable swimsuits and beachwear, made the switch to producing fashionable reusable face masks. They started with the basic washable face masks but now the brand has expanded to neoprene face masks, which are available in different colors.
Check them on Instagram: https://www.instagram.com/eika.ph/
MACROPilipino's Las Islas Face Mask Series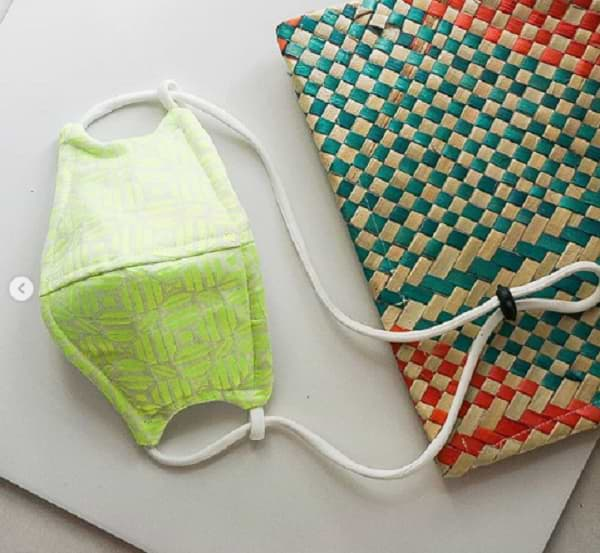 MACROpilipino, a clothing brand that adds a modern touch to traditional Filipino fashion, released Las Islas last May. Las Islas is their line of handcrafted facemasks with tropical flare designs inspired by the country's gorgeous islands.
Apart from offering a stylish form of protection, MACROpilipino aims to help create more jobs and market links for farmers. For each face mask you purchase, 25 percent of the funds will go to project PAG-ASA, an initiative that aims to assist sectors affected by COVID-19.
Check them on Instagram: https://www.instagram.com/marcopilipino/
Piopio Tindahan's Itneg Community Mask Covers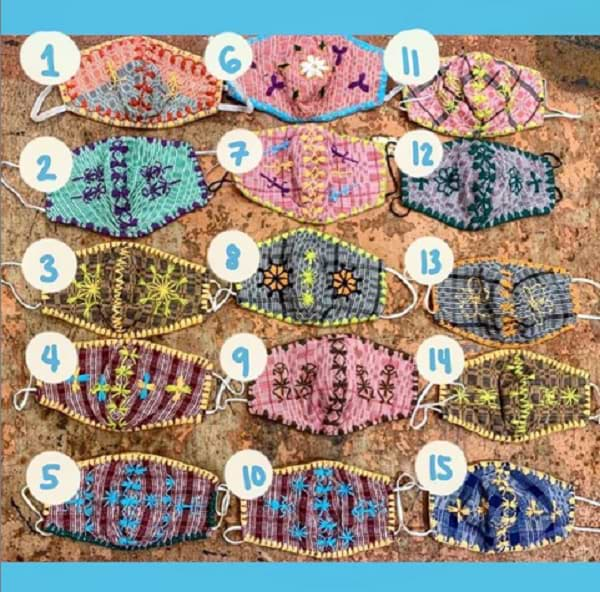 Piopio Tindahan isn't just helping people affected by the pandemic to keep their business running; they are also raising funds for relief packages to be sent to artisanal communities in need. The shop's latest offerings feature washable face masks created by the Itneg community. Each face mask has a unique design that suits any quarantine OOTD.
Nina Inabel's Reversible Face Masks
Nina Inabel's USP is best-described by their tagline: buy few, live purposefully. ABS-CBN broadcast journalist Nina Corpuz's hobby of adding a modern twist to traditional Filipino wear enables customers to enjoy traditionally modern everyday wear.
Included in her current selection of offerings are reversible face masks that feature traditional textile hand-woven by the Cordilleras in Northern Luzon. The best part about these masks? Each mask has a nose grip that keeps it from sliding down your face.
Visit their IG page here: https://www.instagram.com/ninainabel/
Staying safe and staying fashionable is achievable. Make sure you do both by buying wearable face masks from our local businesses.
Ashley Petallano
Ashley is an awkward potato in love with words, Kpop, and corgis. She spends her free time dancing like one of those balloon things you see in malls.