Dyan Carolino
Dyan is a 25-year-old writer with a sense of humor…
[video src="https://www.instagram.com/p/BdNhm1rD7qK/?tagged="][video src="https://www.instagram.com/p/BJgzHrsgfdt/?tagged=catsofgreenbelt"][video src="https://www.instagram.com/p/BfHYNquBQKh/?taken-by=technohub_cats"][video src="https://www.instagram.com/p/BQcoL7vFZyb/?tagged=catsofust"][video src="https://www.instagram.com/p/BcJY68NlO4_/?tagged=catsofortigas"][video src="https://www.instagram.com/p/BcCi9MHDEet/?tagged=catsofeton"]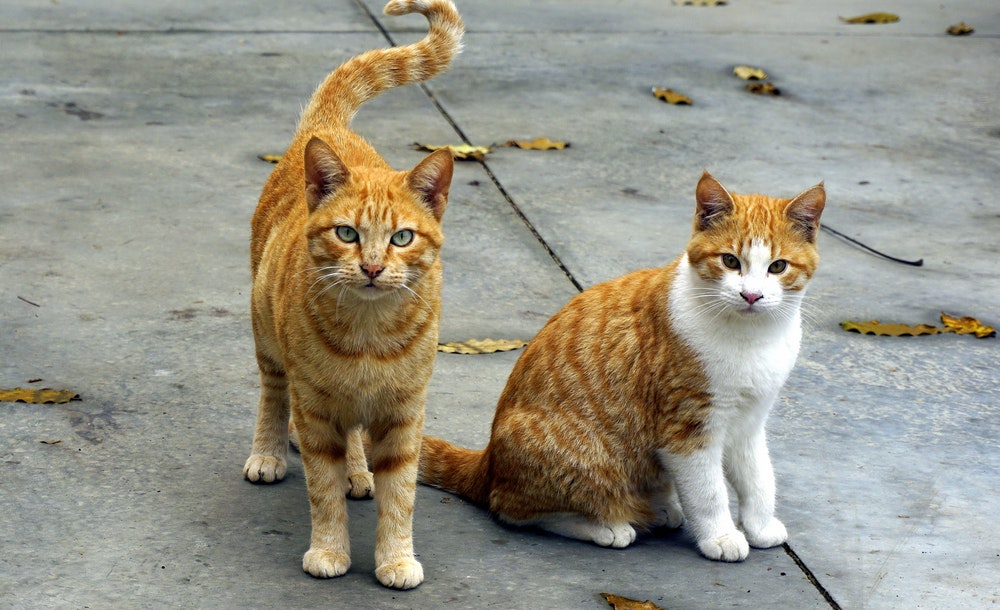 On Valentine's Day this year, cat lovers were heartbroken when they discovered that some of BGC's sweet cats were suddenly nowhere to be found.
Rumors circulated that the adjacent Shangri-La at the Fort hotel called a pest company to catch, cage, and "relocate" the cats. BGC residents, as well as cat lovers frequenting the place, took to Facebook and Twitter to vent their anger about the disappearance of the cats of BGC.
Roughly three weeks later, several cats of Eastwood City in Quezon City were found dead, possibly poisoned, after missing for weeks.
What happened to these cat communities is beyond disconcerting. But perhaps visiting these other cat communities will cheer you up, at least for now:
1. Dolmar Tower, Makati
Several chubby cats roam around the Dolmar Tower in Palanca St., Legaspi Village Makati. I once passed by this area on my way to a restaurant to eat with friends; I petted one of the cats and the white-orange feline eventually sat on my lap. When you visit the Dolmar Tower, make sure to look for the orange tabby named Ming-Ming Senior, who is one of the biggest cats there.
2. Greenbelt 5, Makati
Other than finding koi fishes, ducks, and turtles around the relaxing pond area, cats rove about at the Greenbelt 5 park. Most of these friendly, resident cats stay in one spot. There are many of them like there's some sort of neko army in there. CARA Philippines feeds the gang of kitties regularly; some mall-goers have become caretakers of these sweet felines, as well.
3. Technohub, Quezon City
UP-Ayala Technohub is currently home to around 70 resident cats.
The Cats of Technohub, a volunteer group made up of employees from different companies, feeds these friendly felines. A few months ago, the group found a way to keep the cats fed without causing a mess; they placed a number of jars and bowls around the area, which cat lovers can simply refill and use to feed the cats.
4. UST, Manila
Cats seem to love to roam around the grassy areas of the University of Santo Tomas (UST). The felines here, which can often be found at the UST Car Park, are very sweet and love to hang out with the guards. Or maybe they just want to be at the 400-year-old university because it's the home of the bigger cats—the Tigers.
5. Ortigas
Ortigas is home to several stray cats. One of the more popular ones is Jollibee Cat, a black-gray female kitty who's been there for about ten years old. It is said that the guards and other kindhearted souls around the area give her food regularly.
The group Cats of Ortigas, a volunteer group under the Fix-A-Cat Project, primarily takes care of the felines in Ortigas. The group focuses on Trap-Neuter-Return or TNR.
6. Eton Centris, Quezon City
Eton Centris has some of the friendliest stray cats in the city. You'll often see them at a restaurant in the area that's famous for brick oven BBQ and panizza. A group called Cats of Eton Centris, which works with the Philippine Dogs and Cats Rescue Association, takes care of the strays and helps the kitties find their furever homes.
No one is quite sure where the more than 20 cats of BGC are, and we don't know if they will ever come back. But there are other cat communities around Metro Manila that you can still visit — and protect. So maybe next time, grab a pack of cat food from the supermarket and enjoy the company of the kitties here.
Dyan Carolino
Dyan is a 25-year-old writer with a sense of humor of a prepubescent male. On weekends, she hibernates.