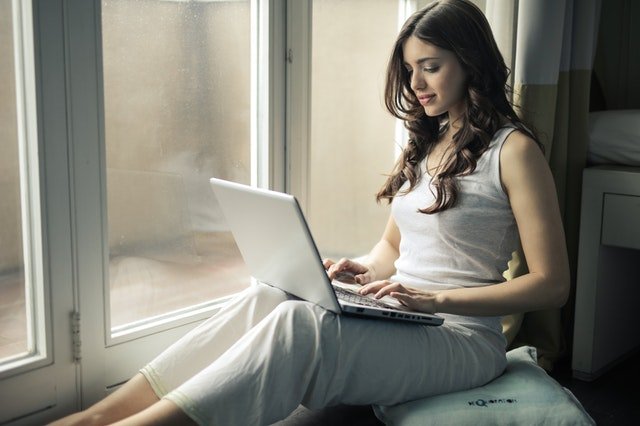 From rom-com movies and stand-up comedy specials to thriller series and true crime documentaries, Netflix has a lot to offer. This popular streaming service, however, isn't all about entertaining you. It has a variety of shows that work like self-help books — but in a not-too-preachy and more engaging way.
We list some of those shows, so you can start fixing your life. One Netflix show at a time.
Tidying Up with Marie Kondo
Feels like everything's going wrong with your life? Start finding order in chaos by decluttering your home. Watch "Tidying Up with Marie Kondo" on Netflix, try Kondo's method for folding clothes, and see if removing things that no longer spark joy help clear out your cluttered room, mind, and life.
Minimalism: A Documentary About the Important Things
Do you often shop for new clothes or shoes even if you have lots of barely-used items at the back of your closet? Watch "Minimalism," and you might gain a new perspective on material consumption. This show is famous for this quote for a reason: "Love people, use things. The opposite never works."
Queer Eye
While the two shows above teach you that less is more, there's one thing you should never remove from your life, and that is self-care. Take it from the Fab Five of "Queer Eye." The Fab Five doesn't only give straight men a style or home makeover but also help them how to be the best version of themselves.
Salt, Fat, Acid, and Heat
Besides having a tidy home or newly styled hair, self-care also means looking after your health. Start with cooking and eating healthier food. Samin Nosrat of "Salt, Fat, Acid, and Heat" doesn't cook elaborate dishes but instead helps you understand ingredients better and truly enjoy home cooking.
A Plastic Ocean
The journey of eating good, healthy food at home doesn't start in the kitchen — it begins in nature. "A Plastic Ocean" lets us see how the world's oceans, one of the biggest sources of food ingredients, are brimming with plastic. After seeing this show, you'll likely be more mindful about your plastic waste.
Follow This / Explained
Sometimes, seeing what's happening on the other side of the world helps you get a different perspective on life. You don't have to travel the world to do that. Click on Netflix, and watch "Follow This" and "Explained," instead. These are 20-minute short documentary shows from Buzzfeed and Vox, respectively, that tackle various topics, from Amish romance and K-Pop to swatting and female orgasm.
Bonus: Hilda
Unlike the shows listed here, "Hilda" isn't a reality show or a documentary. It is a cartoon series about the free-spirited Hilda who leaves her enchanted forest home and travels to a bustling city. It's about as pure as a children's show can get, giving adults some sort of escape and an important life lesson: although we must grow up and deal with the pressures of life, we should never put aside our childlike wonder.
Getting your life together is no easy feat. But with a little help from online friends aka Netflix shows, you're one step closer to becoming better for yourself and the people around you.
Berna Sastrillo
She's a web content writer, a playwright, and the author of the children's novel, Detective Boys of Masangkay: Ang Mangkukulam.